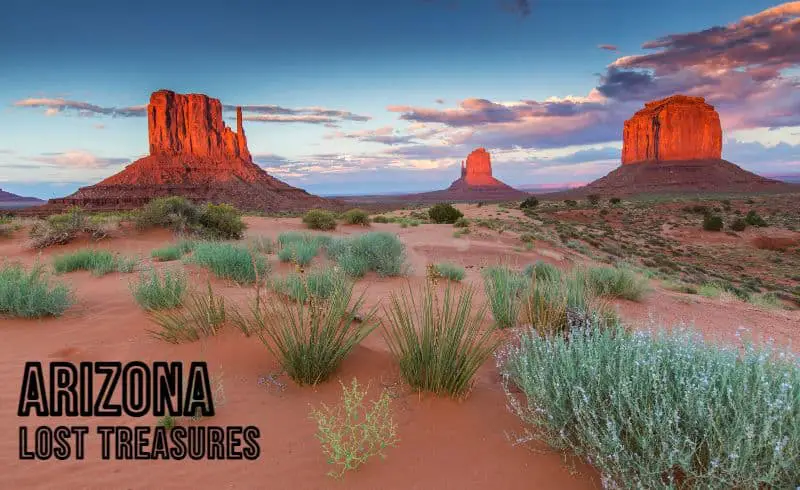 Arizona is home to many lost treasures. Between the Wild West days and Coronado's expeditions, combined with stories of outlaw loot, there are so many tales of lost treasures that you will be busy searching throughout the state with your metal detector.
Quick Recommendation for treasure hunters: There are so many ways and tools that can help you find treasures. The tool that I actually recommend is using a Metal Detector. Indeed, while there so many expensive models out there costing 1000s of dollars, I still recommend using a mid-level machine that should not cost you that much. In fact, if you don't have a big budget, I recommend using this quality metal detector that should be affordable for most average hobbyists out there. It has more than enough features you will need to find most treasures buried in the ground.
Without further ado, here are some of the most popular tales of lost treasures in Arizona …
1. The Lost Dutchman's Gold Mine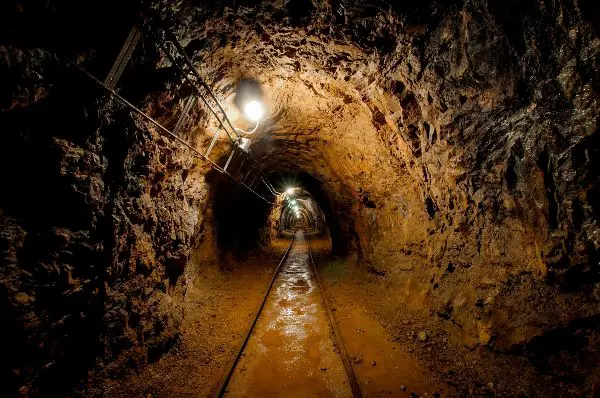 Perhaps the most famous lost treasure tale from Arizona is that of the Lost Dutchman's Gold Mine. The story of the Lost Dutchman's Gold Mine began in 1748 when a man named Don Miguel Peralta, who was a Mexican cattle baron, was given a land grant for the rights of the Superstition Mountains.
The family was one of the few who kept mining the area for over 100 years. During this time, they would go into the mountains and always come out with loads of gold!
However, they were worried about an Apache attack, so they would always keep these trips short.
In the winter of 1847/1848, Pedro Peralta made what was his last trip ever to the mines. Pedro and his partners got informed that the Apache were going to attack them, so they they've chosen to close up the entrance of the mine and got out of there. They went back to Mexico tons of gold in their wagons. However, they were attacked by Apache, and all of them were killed.
In 1864 another member of the Peralta family, Enrico, has decided to visit the mine back. Enrico decided to take 400 men with him into the Superstition Mountains. But, they did not make it. All but one of the men were killed by Apache Indians. Consequently, the Peralta family never returned to the mine.
To this day, people trek from all over to find the lost mine hidden somewhere in the Superstition Mountains.
However, you need to be careful when you venture out to that mountain because there are rumors of the mine being cursed.
Many people have died, and small fortunes have been lost in searching for the Lost Dutchman's Gold Mine.
2. Treasure of Brigham City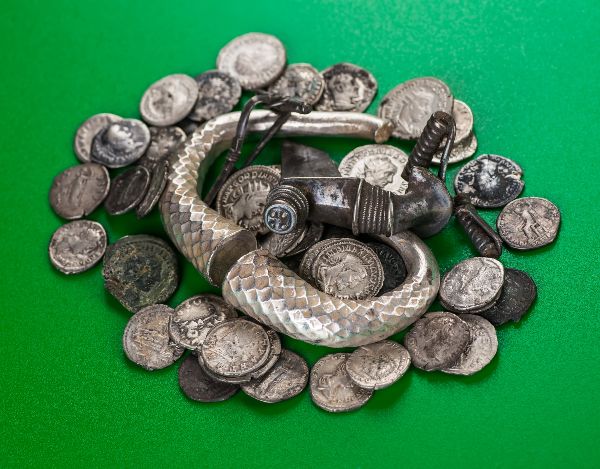 The famous outlaw Henry Seymour and his gang robbed a stagecoach in front of the Pine Spring Stage Station in 1879 of $225,000 in newly-minted coins.
The coins were in 3 boxes which the outlaws carried into Pine Spring Station, located between Beaverhead Station and Brigham City.
However, before they could make their getaway, a 20-man group arrived, and a gunfight ensued. After a full one-day standoff, the law enforcement officers set fire to the rear wall of the structure, and when the bandits ran from the building, they were shot down.
The group made a quick search for the coins, but they were never found.
3. Treasure of Bisbee Junction
According to stories, bandits carried out a train robbery and hid the treasure there. This lost treasure is yet to be found.
4. Tale of the Cochise Buried Gold
In 1899, a Southern Pacific express train was robbed of $60,000 in gold coins and bullion by lawmen turned outlaws Burt Alvord and Billy Stiles near the town of Cochise.
Along the old trail between Wilcox and Cochise, the duo holed up in a cabin about half a mile outside Cochise.
Burying the gold near the cabin, they agreed they would retrieve it once things cooled down. However, before they had a chance, Alvord was jailed, and Stiles was killed.
Wells Fargo agents made a thorough search of the area but never found the missing loot. It is still believed to be hidden in the same area.
5. Herman Wolf's Treasure Trove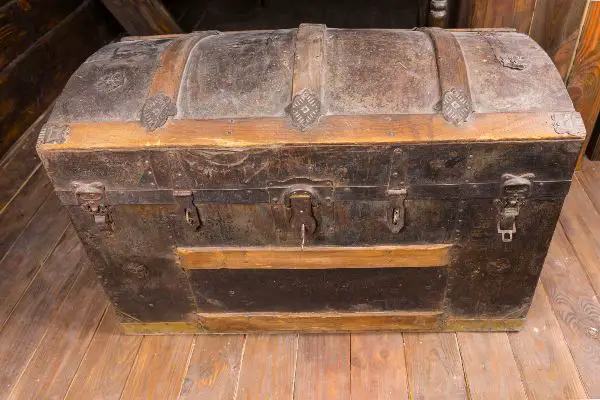 Herman Wolf was a beaver trapper and trader. In 1869, he decided to set up a trading post along the Little Colorado River.
The trading post lasted for 30 years, from 1869 to 1899. Due to the enormous amount of robberies in the 1800s, Herman would put the profits of his trading post in cans and jars and bury them around the fences on his property. His trading made him nothing less than a fortune in silver and gold coin.
After having his trading post for 30 years, Herman Wolf was estimated to be worth $250,000. It is believed that there are still many unfound cans and jars stashed with gold and silver coins on Herman's property today.
The trading post was said to be located off the California Santa Fe Trail on the Little Colorado River near Canyon Diablo.
6. Treasure of Sunset Crossing
In 1855 a prospector named Darlington and his family were coming back from the California gold fields to their home in Illinois.
The miner had hit pay dirt and was carrying $300,000 in gold home. Nonetheless, when they reached the Sunset Crossing of the Little Colorado River, his wife suddenly became ill and passed away.
The man who owned the trading post was kind enough to build a box for her, and when she was buried, it was so heavy that it took six men to lower it into the ground.
Several years later, it was revealed that Darlington had placed about half of what he use to earn in gold ($150,000 at the time), in the coffin as his wife's share.
To this day, the gold has never been recovered and is believed to remain buried in his wife's coffin itself.
7. Treasure of Mountain Springs
After attacking a wagon train a couple of miles northeast of the stage station at Mountain Springs, the Apache tribe supposedly buried a cache of gold dust and silver coins in a Dutch oven.
As the tale goes, the treasure is hidden behind two rocks at the point of the Winchester Mountains northeast of Wilcox.
8. Treasure of Secret Pass
A wagon train of Spanish priests going from Mexico to California was filled with all the religious refinements needed to establish a new mission.
Nevertheless, Indians has attacked the wagon train who forced them to conceal the treasure. The latter included things like (chalices, crosses, candlesticks, some of those were made of gold), in a cave.
9. Legend of the Lost Opata Mine
Near the Tumacacori Spanish Mission south of Tucson near Nogales in Arizona lies the rumored Lost Opata Mine.
Spanish missionaries thought that it would be wise to convert the Opata and Papago Indians in the area to Christianity …
They set up a mission (called Mission San Jose de Tumacacori) where the missionaries found rich silver veins in the area and so they've started couple of mines back in 1766 …
One of those mines being the Opata mine. As the story goes, this was a highly profitable mine, so much that there was a huge room in the back of the mine in which they piled up silver in the center of it.
However, as per the circumstances that followed, ultimately, this mine was sealed up. The lost Opata mine could still be waiting for discovery near the Tumacacori Mission in Arizona.
However, chances of finding it don't really seem that promising simply because the mission is now part of the Tumacacori National Historic Park.
10. La Esmeralda Church Treasure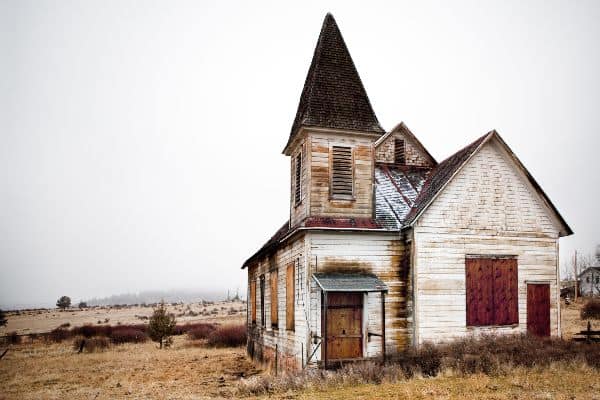 The treasure of La Esmeralda Church consists of several tons of gold bars, as well as silver and gold church relics.
It is believed to be buried around six miles southwest of the old San Xavier del Bac Mission. The treasure is suspected to be located in a cave along the south ridge of the Santa Catalina Mountains.
11. Telegraph Pass Buried Treasure
The Telegraph Pass treasure was supposed to be buried in 1870. The treasure is said to consist of approximately $50,000 in gold and jewelry that was placed into an iron kettle and buried near Telegraph Pass.
Apparently, the treasure was buried on a campsite, near a small butte, on the east side, below Montezuma's Head, on the southern end of the Estrella Mountains.
12. Sunlit Cave Treasure
It is said that several tons of Spanish gold and silver bullion are buried in a cave on the Arizona side of the Colorado River, approximately fifteen to 20 miles south of Ehrenberg.
13. Black Jack Ketchum Treasure
The famous outlaw Black Jack Ketchum is said to have supposedly buried a large treasure in a cave in Wild Cat Canyon. The canyon is located approximately 40 miles north of Bisbee.
14. Treasure of the Wilcox Mexican Coins
In 1895 a Southern Pacific Railroad express car was robbed in the Dos Cabezas Mountains five miles southwest of Wilcox in Arizona.
In an effort to dynamite the safe, there was an explosion that blew 8 sacks of Mexican silver coins, with 1,000 coins in each sack (making it 8,000 coins in total).
Most of the coins were recovered (about 7,000 coins) but the remaining 1,000 could not be found up until now. Some treasure hunter reports confirm finding a stray coin or two in the area.
15. Roy Gardner's train robbery loot hidden near Flagstaff
A lifelong criminal, Roy Gardner was a well-known train robber from the early 20th century and was finally caught in 1920.
After his arrest, escape, and another arrest, Gardner attempted to tell the authorities where his loot was stashed.
However, he led them on a wild goose chase and admitted that he had forgotten where he hid the money.
It is believed that almost $16,000 of an estimated $250,000 in stolen money is probably sitting somewhere the extinct volcanoes in Flagstaff.
Final Thoughts
Hopefully those lost treasures in the state of Arizona got you excited to start your own adventure to hunt for treasures yourself, whether in Arizona or any other state.
If you are aware of any other lost treasure in Arizona or you've got any story you want to share, let me know so I can feature it in this article.