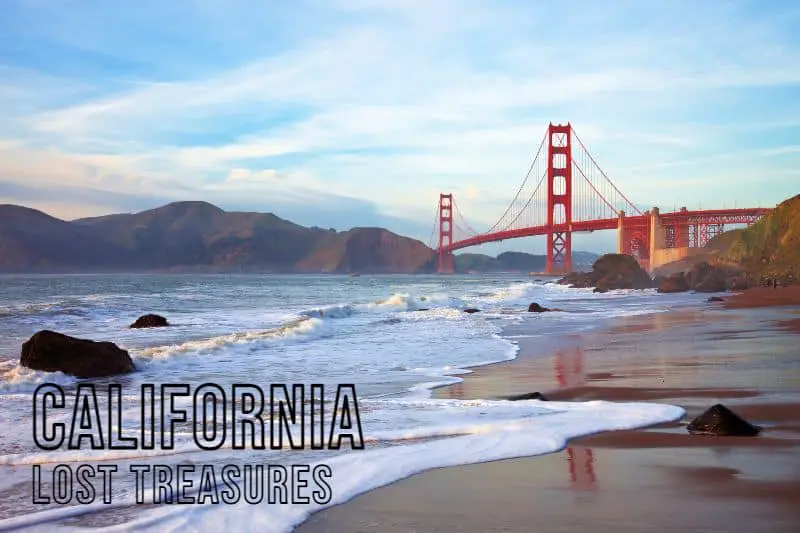 There are many tales of lost treasures in California. From ghost towns to outlaw caches and lost gold and silver mines, stories of buried treasures are aplenty throughout the state.
Quick Recommendation for treasure hunters: There are so many ways and tools that can help you find treasures. The tool that I actually recommend is using a Metal Detector. Indeed, while there so many expensive models out there costing 1000s of dollars, I still recommend using a mid-level machine that should not cost you that much. In fact, if you don't have a big budget, I recommend using this quality metal detector that should be affordable for most average hobbyists out there. It has more than enough features you will need to find most treasures buried in the ground.
Without further ado, here are some of the most famous lost treasures of California.
1. Mountaineer Roadhouse
One of the most famous stories of lost treasure in California is that of Mountaineer Roadhouse. This was said to be the hideout for outlaws in the 1800s, and because it was frequently used as a hiding place, there are many stories of numerous treasures being buried there.
The area is located on Folsom Road, just three miles from Auburn and around 35 miles northeast of Sacramento.
2. The Ruins of the Mission San Pedro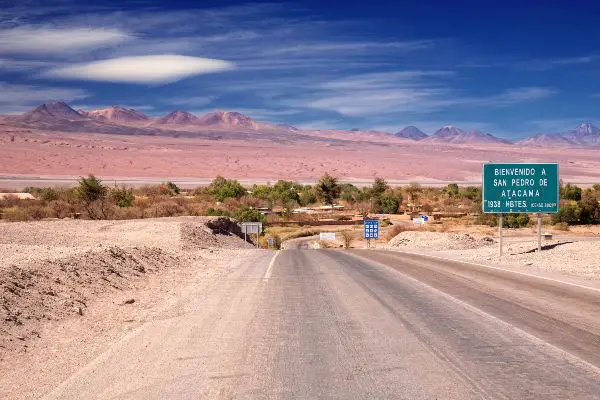 The Ruins of the Mission San Pedro in San Pablo de Bicuner are located between the Laguna Dam and the All-American Canal on the California side of the Colorado River.
It was in 1871 that before an impending attack from the Native Indian tribes, the priests of the San Pedro Mission hid a huge amount of treasure somewhere inside the mission complex.
Since everyone was killed in the attack that followed, and the mission was also destroyed, the exact location of the treasure was lost forever. It is believed that the treasure still remains buried somewhere within the ruins of the San Pedro Mission.
3. Holden Dick's Gold Ore Cache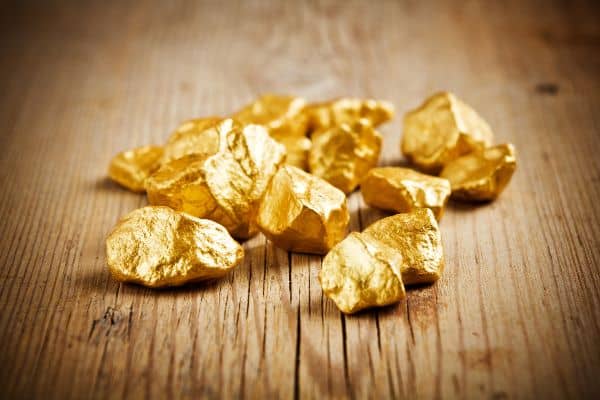 This is the treasure story about Holden Dick, who was a Pitt River Indian. It is believed that Holden Dick held up a freight wagon in March of 1881 as it was passing through Modoc County while coming from Nevada to Sacramento in California. The freight wagon was carrying over 100 pounds of gold ore.
Two of the three men guarding the gold ore were shot and killed by Holden Dick, while the third guard and the driver were allowed to go free.
Dick then boarded the wagon and drove it north to Warner Mountain. It is believed that he buried the gold ore on the western slope of the mountains.
After 5 years, Holden Dick started frequenting the towns of Alturas and Susanville with small amounts of gold ore that he started trading for various goods.
He would then head back to the South Warner Mountain and again come back with more gold. As the people of Alturas and Susanville started questioning Holden Dick about the origin of his gold, he got into a fight and shot and killed a person, following which he was arrested and sent to Susanville Jail.
On January 23, 1886, he broke out of jail with a group of vigilantes who then proceeded to beat up Holden in an attempt to discover where his gold was.
Upon refusing to divulge the location of his gold, Holden Dick was hanged.
It is believed that he stashed the stolen gold ore in a cave in South Warner Mountain, where he lived. While the cave probably collapsed, it is believed to be located in a canyon close to the western slope of the southern side of the mountain.
4. Buried Treasure near Vallecito Stage Station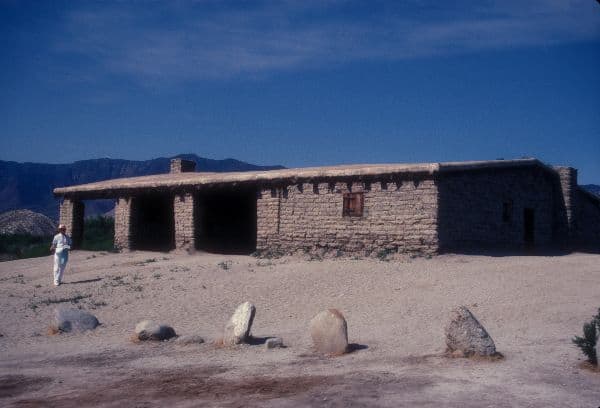 The Vallecito Station was constructed in 1851. It is located on the western side of the Colorado Desert. The station used to be a popular spot for gold prospectors as it was the only road that connected to southern California at that time.
Since there were so many gold prospectors who used to travel to and fro from this station, there are many stories of robberies and murders that took place here. Following such activity, there are also many stories about buried treasure at this station.
During one such shootout, the surviving bandits are believed to have buried a strongbox with $65,000 in it somewhere close to the Vallecito Stage Station.
All the bandits involved eventually died, and the buried treasure was never discovered. It is still believed to be buried somewhere near the old Vallecito Stage Station.
5. Joaquin Murrieta's Stolen Caches
Joaquin Murrieta's Carrillo was a famous Mexican gold prospector. Along with his brother Carlos Carrillo, Joaquin was accused of stealing a mile.
His brother was ultimately hanged for the crime. After the hanging, Joaquin turned to a life of crime and started a gang known as the Five Joaquins.
There are many hidden treasure stories linked to the Five Joaquins. The first legend states that stolen loot worth $200,000 was buried by the gang between the Susanville and Freedonyer Pass.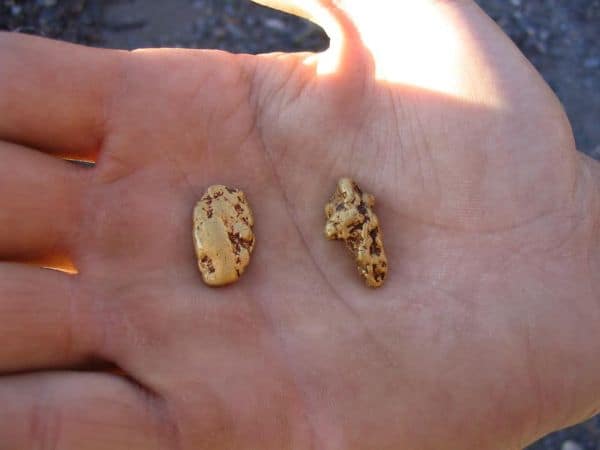 Another legend states that Joaquin and another gang member held up a stagecoach near the Feather River and ran off with a strongbox of 250 pounds of gold nuggets. It is said that this treasure was buried in a canyon through which the Feather River runs, located just a few miles south of Paradise in California.
Another story is that of $175,000 buried between Burney and Hatcher Pass, close to Highway 299 of today.
Yet another tale states that Joaquin and his gang hid some of their gold and other stolen items in a burial cave that is located under a rock ledge. All these caches are still lost and waiting to be discovered somewhere in California.
6. Lost Fortune of Henry Gordier
Henry Gordier was a Frenchman who struck it big during the Gold Rush in California. He was murdered brutally by some goons.
It is believed that Gordier still had a massive fortune of gold nuggets that he buried on the land where he had built his cabin.
Soon after the news of his death, the locals began to search for this fortune. All deduced that it was buried somewhere on his property, only to come up empty-handed.
In 1877, though, Mary L. Dunn discovered several gold nuggets near the location of Gordier's old cabin, but that was all that was ever found. At his death, Henry Gordier was believed to have treasures worth around $40,000, which is expected to be worth around $1 million today.
Nobody knows where the rest of Gordier's fortune went. It is believed to be still buried on his ranch itself.
7. Lost Chinese Cache at Volcanoville in California
Volcanoville was a famous mining town in El Dorado County during the California Gold Rush. However, today Volcanoville is a ghost town located south of the middle fork of the American River, just six miles northeast of Georgetown.
During the mid-1870, mining in Volcanoville began to decline as most of the gold was already believed to be mined…
This led to resentment in the white miners who did not like non-Anglos working the mines in the area. Many Chinese workers were murdered, following which stories of buried caches of these Chinese miners began to circulate.
One such legend states that a Chinese general store owner who made his wealth from the Gold Rush in Volcanoville sold his store to another Chinese and headed back to China
However, he buried a huge cache of gold near his store before leaving. After many years he returned from China to retrieve that buried gold.
However, on returning, he came to know that the town had burned down in 1879, and all the landmarks were gone.
Though he continued his search for the buried gold for several years, it was never found, and it is still believed to be buried somewhere in the gold ghost town of Volcanoville.
8. The Butterfield State Route
The Butterfield State Route is said to hold a strongbox containing $60,000 in gold. Stories of outlaws having buried this cache somewhere on or near this road are very common throughout the state.
The treasure is believed to be located between the ruins of an old stagecoach station at Carrizo and the newly restored station at Vallecitos.
9. Borrego Valley Treasure
There is believed to be a buried treasure consisting of a large amount of gold nuggets in the Borrego Valley. Indians attacked a wagon train transporting the gold.
The gold was believed to be buried in the lower part of the Borrego Valley, around five miles northeast of Carrizozo.
10. Oak Grove Treasure
In 1853, outlaws stole a Wells Fargo wagon carrying $30,000 in gold. As the story goes, the bandits buried the treasure just three miles east of the old Rincon Stage Station in an oak grove.
The location is known to be southeast of the San Gabriel Rivers and East Fort.
11. Willow Creek Post Office Robbery
In 1928, the Willow Creek Post Office was robbed of nearly $28,000 in gold coins. The robbers are said to have buried the gold coins in New River Canyon, just at the mouth of the river near Eureka.
The treasure has never been found, and many treasure hunters can be seen trying their luck with metal detectors along the river.
12. Myrtletowne
Myrtletowne is also said to have a buried treasure of nearly $125,000. The treasure comes from a stagecoach loaded with gold bullion and robbed in the late 1800s.
The outlaws are believed to have buried the bullion somewhere in the town's vicinity.
13. Treasure of the Alameda County
In 1893, two bandits on the run allegedly buried a cache of stolen loot near a brick kiln at Adams Point on Lake Merrit.
One was killed when the police caught up with the bandits, while the other was arrested. The surviving outlaw eventually died in prison, and the treasure was never found.
14. Inyo County
Located near Scotty's Castle in the Death Valley, there are many reports of a hidden cache of gold coins said to be worth as much as $200,000.
The treasure was said to be buried by Walter Scott, or Scotty as he was popularly known. He was an outrageous and flamboyant character, a known swindler, and a gold prospector.
Though he has nothing to do with the castle that bears his name, he was closely associated with the man that once owned the castle. The treasure remains lost to date.
15. Marin County
Not all the lost treasures of California are from the Gold Rush. During the days of Prohibition, a German whiskey smuggler by the name of Carl Hause was prospering and doing great business.
Hause's operations were situated on Point Reyes Peninsula just at the edge of Drake's Inlet, south of Inverness.
The whiskey smuggler is believed to have buried nearly $500,000 in gold-backed currency somewhere between the old Heims Ranch and Inverness.
However, Hause did not live long enough to be able to retrieve his treasure as he was found shot and killed in his car. The currency has never been found even today.
Final Thoughts
Hopefully those lost treasures in the state of California got you a little bit excited to start your own adventure to search for treasures yourself, whether in California or any other state.
Also, if you are aware of any other lost treasure in California or you've got any real stories you want to share, let me know so I can feature it in this article.