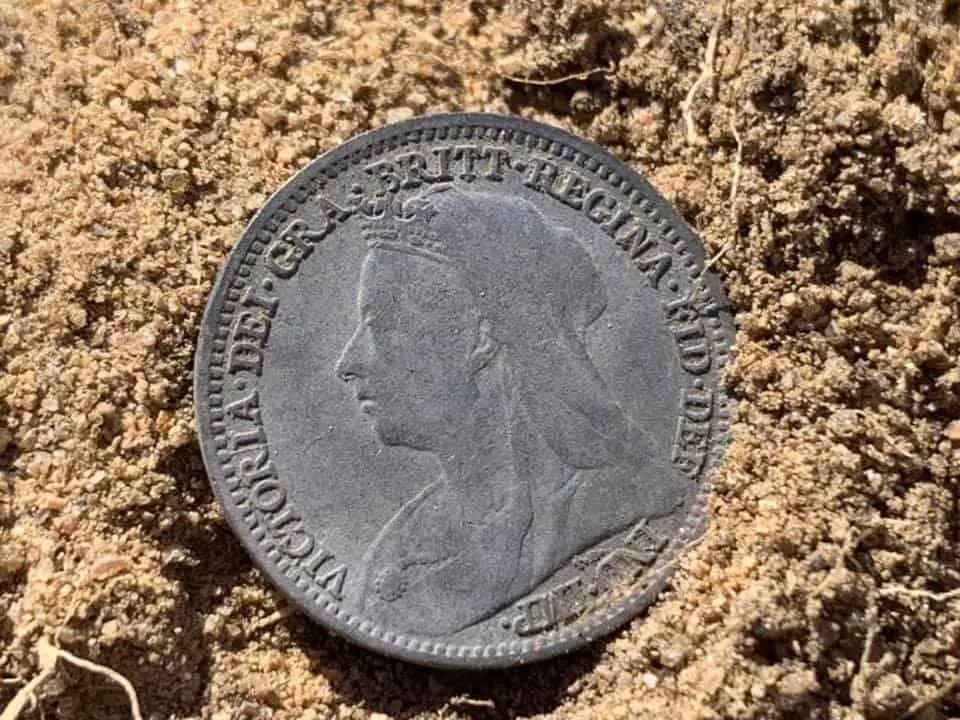 When you fall in love with something, especially if it is a hobby, you just can't stop asking all possible questions about it. That's exactly what has happened to me with Metal Detecting …
… Indeed, every single time I see a metallic object, I am wondering whether metal detectors have the ability to detect it or not?! Actually, I've asked that question about Nickel before! I've come up with some answers that I would love to share with you in this short Post…
So, can metal detector detect nickel? Nickel is not as good as silver or copper when it comes to electrical conductivity, yet it has enough to be detected by metal detectors. So, when a metal detector generates electromagnetic field any target made from nickel will trigger electric current. Consequently, your device will be able to see it accurately.
As a detecting fan, understanding all sorts of metals that you may find is highly important. Thus, you will always have an initial idea about any metal, if detectable or not, and how easy it is to detect it …
In addition, I will share with you some sweet hacks to easily identify Nickel Targets, plus how you should clean them properly. I will also add a suggestion of a decent device that you can use if you wish to find much more valuable objects made from this metal …
Best Nickel Metal Detector …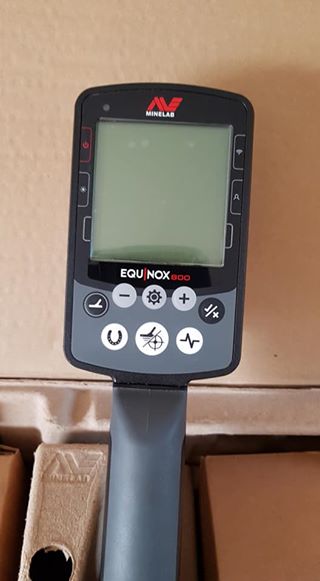 There are 2 challenges that generally face you while trying to find nickel targets:
Digging lot of trash: as it is generally found between junk metals.
Depth: chances are nickel targets are found pretty deep underground.
That's why, you will need a machine that will help you when it comes to these 2 aspects!
There are obviously many examples, but the one that I like the most is Minelab Equinox 800 (Check its current Price Here on Amazon!). If you've ever had a machine before that you've already have used in your backyard. Then, after buying or renting the Minelab 800, you should definitely use it once again in your backyard.
Chances are, you will find things (coins or probably a lost ring …) that your old device didn't see. Indeed, this machine has the ability to operate on unusually higher depth …
The tones are pretty solid and accurate in a way each time you hear one it gives you the confidence to start digging. This accuracy is consolidated with the pinpoint mode it has on it.
Minelab 800 represents (is even considered as the face of) the new generation of metal detectors. The software used for this machine is seriously powerful and represents a real revolution…
If you are used to new technologies in general, this machine won't represent a challenging learning curve for you.
The detecting depth could easily reach 14 inches underground! This is adapted for all sorts of coins including those made from nickel …
This device has other interesting features:
Waterproof up to 10 feet. Thus could be adapted for underwater metal detecting.
Has good ground balance.
Pretty light in terms of weight. Doesn't exceed 3 pounds.
Already equipped with wireless headphones.
You can plug in it wired headphones if you want to.
How to identify Nickel metal?
After using your machine for few times, you will soon find out that identifying metals and finds in general is a crucial skill that you should learn about. Of course a huge part of that skill will come naturally after months of practice. Yet, it is interesting to know the general principles …
Try to consider some of these tips to be able to identify nickel:
Use a nickel test paper: apply it to your object and compare the resulting color with the chart not only to know whether it is nickel or not. But, also to know how pure it is …
Try to recognize it with the color: Nickel has a silver color with a little golden tinge. It is not that hard to recognize it.
Use a nickel alert: by dropping it in some cotton or in a cotton swap, you can rub it on the object for 20 seconds or so. If the cotton turns to purple, pink or even red this means that nickel is present.
Want to learn more about identifying detection finds? Then check out this helpful article!
How to clean Nickel Finds?
Likewise the previous paragraph, cleaning your targets is serious skill that you should learn and even master. Many people have the skills to find great relics for example, but they fail when it comes to cleaning them …
… Thus, they generally end up not keeping them in a good shape. So they just don't last longue enough and end up deteriorating!
Below some techniques that you should consider to properly clean any nickel find:
Use an extra soft cloth: Rub it on your object to remove stains without scratching its surface.
Dish Soap: If your find is not a relic, you can dish soap to keep the surface shiny. This will help you to remove stains also.
White Vinegar: If your object is full of limescale you can opt for vinegar, especially white one. Just by mixing it with water and soaking you object there for 1 to 5 minutes depending on how limescale is built on your object.
Want to lear more about cleaning your finds?! Then have a look at this complete guide!
Valuable Nickel Items you may find …
There are some valuable items made of this metal that you may find, below few examples:
Coins: There are tons of coins made from nickel. There are some rare ones that represent a historical value that you can trade for money if you want. Examples of that are Buffalo, Liberty and proof shield nickels. You can check a more complete list right here.
Meteoric Nickel: There are many hobbyists who focus mainly on Meteoric hunting. That's why this could be a good opportunity for them and for you as well. For that, you need to have a prior knowledge on where to find such targets before committing to detect.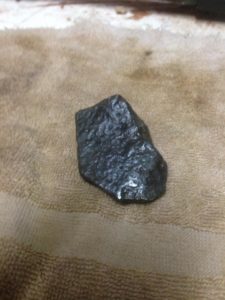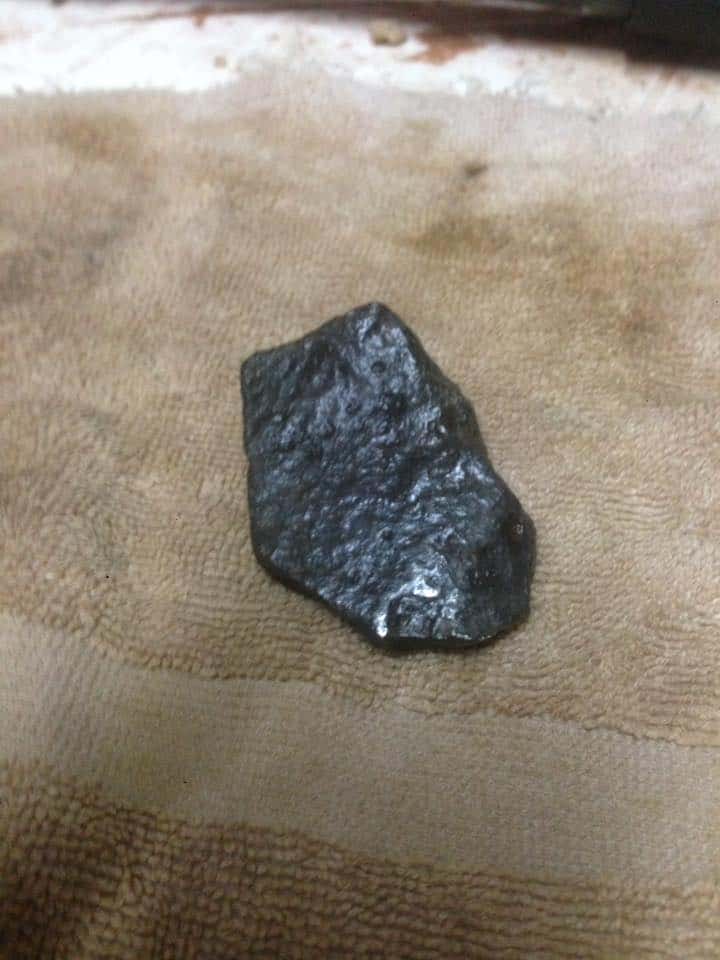 Finding Nickel in high quantities: If you are in or close to a hotspot for this metal and you are confident finding it in high quantities. Then you can sell it in high quantities and get a good ROI from it.
Don't confuse it with Wooden Nickel!
There are some people, especially those who are not from the United States who confuse regular nickel with the wooden one. In fact, they are 2 different things …
Wooden nickel was used by merchants and some banking organizations as a token for their promotional campaigns for their customers. As they could redeem it for a particular reward such as a meal or something like that …
It is made from wood!
More about Nickel and its family of metals…
Nickel on its pure form has a clear silver color with a small degree of golden tinge. It is considered as a non-ferrous metal as it is can't be attracted by magnets!
There are several examples of non-ferrous metals. This includes copper, zinc, mercury, tungsten, platinum, titanium, aluminum and even Gold. These metals are generally used for several industrial applications …
On the other hand, there are ferrous metals (nickel doesn't belong to this category). They are magnetic and usually with pretty good electrical conductivity. Iron is a famous ferrous metal example …
There is also what we call Meteoric Nickel! It is usually mixed with iron. That's why it is sometimes called Iron meteorite. In this case, this kind of nickel is not considered as non-ferrous anymore …
In addition, Meteoric Nickel doesn't look the same as the regular one. Indeed, it is more brownish with a tendency to black, it is also pretty shiny..
As a metal, nickel is not considered with a high value. Indeed, its value is usually around 30 cents the ounce which is not a lot if you compare it with Gold, Platinum or even Tungsten.
Conclusion
At the beginning I didn't think that this Post is worth spending some time and writing about. Honestly, I didn't think that there are people who might be interested in it …
… Yet, after noticing that some questions about nickel are often repeatedly asked over and over again, I've changed my opinion! Hopefully, you've found some value in this Post …
Finally, if you are looking for more valuable targets, you definitely should have a check at this Titanium Detecting Post! You will learn the blue print to come up with this valuable metal …