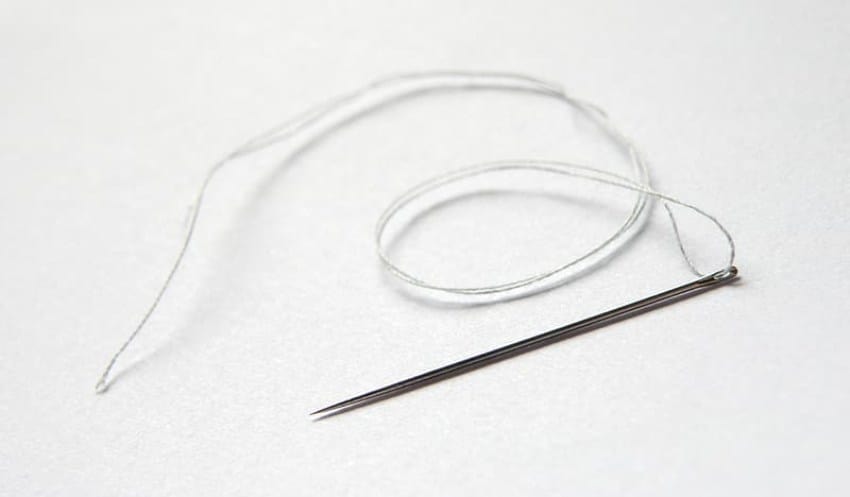 When I first discovered metal detecting, I was consistently asking all sorts of different questions about the hobby in general and metal detectors in particular!
One of those questions is whether a detector can find something as small as a needle?!
So, since I've noticed that many people are asking this same question online, I've decided to publish this quick post to give my thought on that …
… Let's dive in.
So, can metal detectors detect needles?
Most conventional metal detectors are not designed to find needles. This is a quite difficult target to pick up for any machine because firstly, it is very thin and tiny, and secondly because it is made up of different materials such as a high carbon steel wire.
Most machines today are made to reject iron and other such metals, due to which finding a needle with a detector is not going to be easy.
However, if the detecting machine has a high sensitivity towards very small targets, then chances are, such a machine could find a needle once it is close enough to it.
You will need a Portable Handled needle Detector …
The magnetic needle detective is a handle needle detector (Check it Here on Amazon) that can help you find needles, staple pins, and any other small metallic objects.
This mixed detector is capable of location a staple pin at just 1/2 inches and a sewing needle at one and a half inches depth.
It can also detect broken or complete needles in fabrics and garments. It is also designed for various applications that include woodworking metal detecting, materials inspection, and other such activities.
The machine is ideal for finding metal in canvas, fabrics, plastics, and other materials. The Needle Detective is a magnetic detector that can provide an excellent solution to those who need to detect needles in garments that have been 'contaminated, with metallic decorations.
The device gives confirmation of having detected a small metallic object by both sound and light indication. Powered by a 9-volt battery, it also includes a low-battery alarm.
The device is easy to operate, and the best part is its handheld ergonomic design.
Can a regular detector pick a needle up?
Again, a regular device is usually not capable of picking up needles because they are designed in a manner to reject the materials that a needle is made up of.
Another difficult thing that would make the task a little bit more difficult is the discrimination …
… In other words, you will need to set the detector to 0 Discrimination to pick up such a target! However, the issue with that, is that you will end up finding all sorts of other of junky metals (especially if you are dealing with a trashy area), thus your task will be even more difficult.
Can a pinpointer pick a needle?
A pinpointer can be used to detect a needle.
You can try using a handheld pinpointer such as the Garrett AT (Check it Here on Amazon) in orange color or the Uniprobe with headphones in case you are searching in a noisy environment.
Both of these pinpointers have a great depth of detection capabilities and will be able to find a needle.
Conclusion
Now, I want to hear from you!
Why exactly do you want to find needles?
What's special about them that you are looking for?
Why do you want to use a metal detector to find them?
Let me know below …
Finally, I highly invite you to check this article that cover whether old metal detectors are as good as the new models! You will learn some solid infomation!