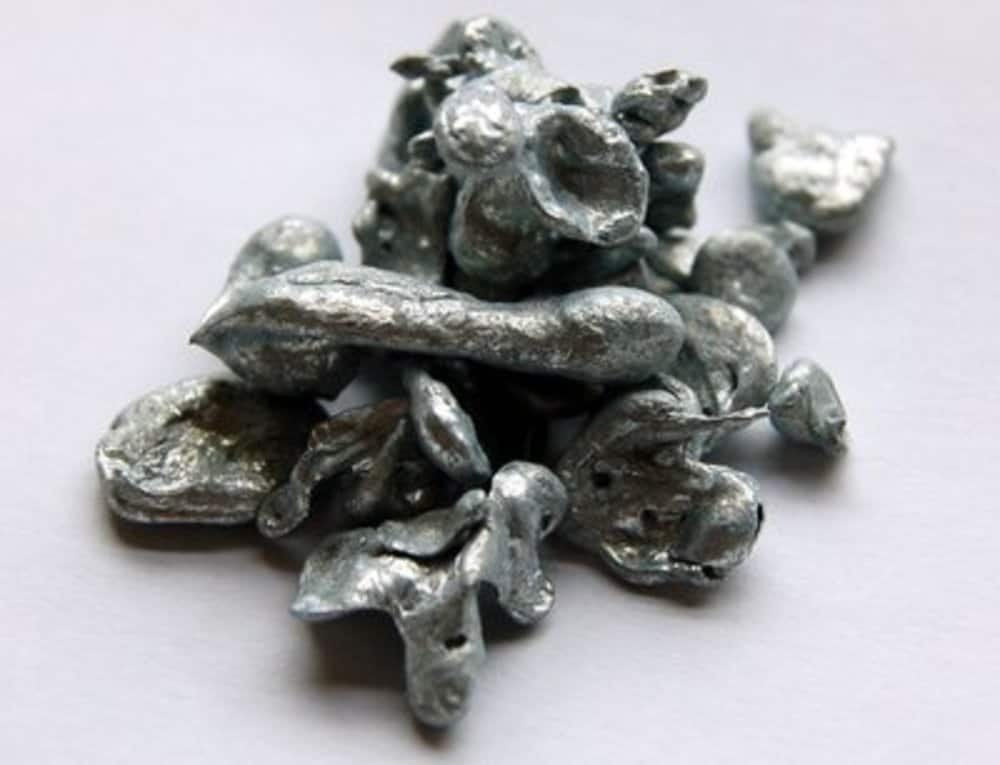 You just can't imagine how many questions I was asking when I started being interested in metal detecting! Indeed, one of the questions I've asked as a beginner is about the ability of my machine to detect zinc. That's why I felt it would be interesting to write this post and share what I've learnt so far about this subject.
So, can metal detectors detect zinc? Yes, most metal detectors can easily detect zinc based targets without any trouble. In fact, Zinc has enough electrical conductivity allowing it to react to electromagnetic waves generated by the coil. Thus, you will receive tones helping you to locate targets accurately.
It is very important to learn how to recognize zinc when you find it, and also to judge its value properly. By doing so, you will get the most out of it if you want to sell it for example.
Zinc belongs to a family of detectable metals
As you may already know, there are ferrous and non-ferrous metals in nature. They are both detectable by your device, yet the received signals won't be the same for all metals. Zinc is a non-ferrous metal along with aluminum, copper, silver as well as others …
The detectability of each metal depends not only of the electrical conductivity as I've mentioned before, but also on the size of the target!
In other words, Zinc conductivity is around 25% of copper conductivity. This means that you need a zinc target that has a 4 times bigger size than a copper target to reach the same electrical conductivity.
As a consequence, if a zinc target has a very small size, chances are you will hardly find it. So the bigger the size is, the better …
What Metal Detector is best for Zinc targets?
Zinc could be interesting for many people to find, but it is definitely not gold!
So, there is no need to opt for a metal detector that can operate on high frequencies like Gold detectors. The latters have the ability to detect small targets, by triggering electric current on them using high frequency fields.
Better yet, it is rare to find targets made exclusively from zinc. In most cases, it is in form of alloys with Gold, Iron, Lead, Silver and Nickel. Thus, the conductivity increases significantly …
… That's why, using a multi-purpose metal detector like a Bounty Hunter (Check it Here at Amazon!) or a Garett Ace 200 (Check it Here at Amazon!) are fairly enough! In addition, these machines are adapted for beginners as they are easy to use with a fast learning curve.
Locations when you can detect Zinc targets …
Using an appropriate metal detector is necessary but could not be enough to detect Zinc. It is important to target specific locations in which you will most likely find zinc elements.
You can find it in industrial sites and in manufacturers trash spots. Dumps are also considered a treasure when it comes to metals like zinc, copper and things like that.
In addition, it is common to find zinc coins basically anywhere …
Valuable zinc targets you can find …
There are several fairly valuable zinc targets you could find. This includes some car body parts, metal roofs, washing machine parts and other accessories like heat exchangers …
… There are also old coins made at the beginning of the last century that you can target.
Keep in mind that it is possible to find alloy made out of zinc mixed with gold. Thus these items are highly valuable …
How to identify zinc finds?
One of the skills you need to learn for Metal Detecting is the ability to identify Metals. In other words, you may find a valuable item made out of copper or silver but let it down because you think it is something else with lower value.
Zinc has a bright grey color and is often used for brass (mixture of zinc with copper). It reacts with most elements (acid or not) and burns easily on fairly hot air.
Cleaning and Restoring zinc finds?
After few mouths metal detecting you will soon find targets made out of zinc especially coins. Cleaning them is important so you will restore and keep them in a good shape.
Brass (mixture of copper and zinc) has a tendency to become green underground. This state could be even worse if the soil is highly acid as zinc reacts to that easily. That's why you need to clean them properly following these steps:
Use a stiff brush to clean the items you've found from all dirt.
Then you can put them on a cup of water with some soap on it before brushing them with the same brush.
You can leave it in a hydrogen peroxide soak overnight.
Leave it in sulfuric solution of about 5% for almost half an hour.
After following these few steps, you will notice that your finds (coins or something else) will look almost new!
Conclusion
I think it is unfair to just give you a straightforward answer by a yes or no to your question! That's why; I wanted to widen your vision on what metal detectors can bring to the table and how to deal with zinc targets properly!
Hopefully you've learnt lot of new stuff! If so, it would be fun to share this article with others to spread value.
Now, I really want to hear from you! Have you ever found something made out of zinc using your device? If so, what is it? Tell me more about that …
… Finally, if you are looking for more valuable Metals! You can Check this Platinum Detecting Post! You will learn a ton of valubale information …