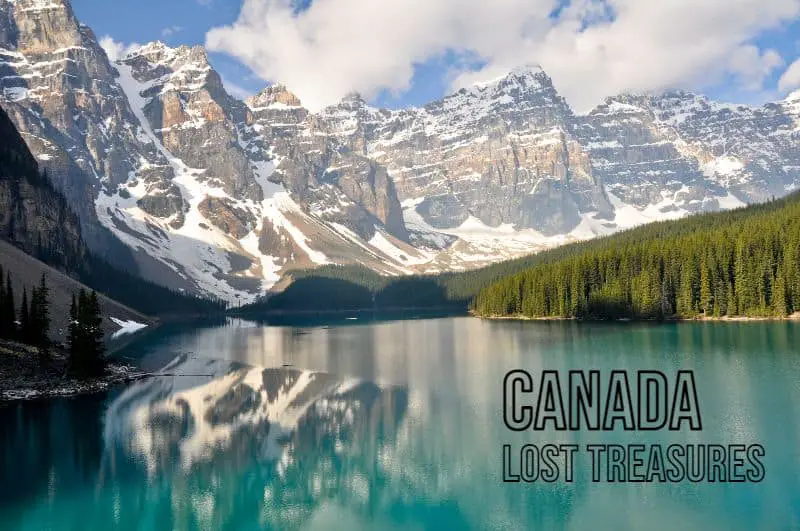 Canada has a rich history and heritage. There are many odd tales and unsolved mysteries in the country.
Some of these lost treasure tales will boggle your mind. The stories of these lost treasures are not only interesting, but they still remain unclaimed and are worth a huge fortune if you are lucky to find them.
Quick Recommendation for treasure hunters: There are so many ways and tools that can help you find treasures. The tool that I actually recommend is using a Metal Detector. Indeed, while there so many expensive models out there costing 1000s of dollars, I still recommend using a mid-level machine that should not cost you that much. In fact, if you don't have a big budget, I recommend using this quality metal detector that should be affordable for most average hobbyists out there. It has more than enough features you will need to find most treasures buried in the ground.
Without further ado, here are some of the most famous lost treasures of Canada.
1. Hidden Gold of Jesse James in Ontario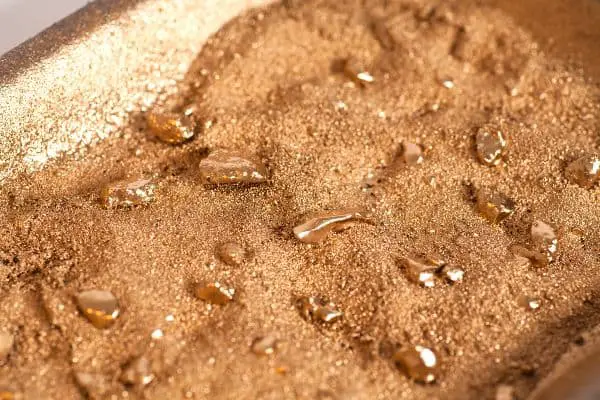 Jesse James was a famous American outlaw of the late 1800s. Jesse James was somewhat of a Robin Hood, and he distributed the wealth he obtained from the thefts to the poor. He passed away in 1882 after being shot by a fellow gang member.
News of his death traveled everywhere, including to Princeton, Ontario, which is a small town in Oxford County just 50 kilometers southwest of Kitchener.
Villagers of the city saw pictures of Jesse James in the local newspapers and identified him as a man of a different name – Mr. Richardson.
Ever since then, people believed that Jesse James retreated to Princeton under a fake name to escape the American authorities. Many rumors persist that he brought his gold with him, stored it in a 45-gallon barrel, and buried it somewhere in the Mulmur Township, two hours away from Princeton.
2. Lost Barrel of Silver Coinsin Rideau Canal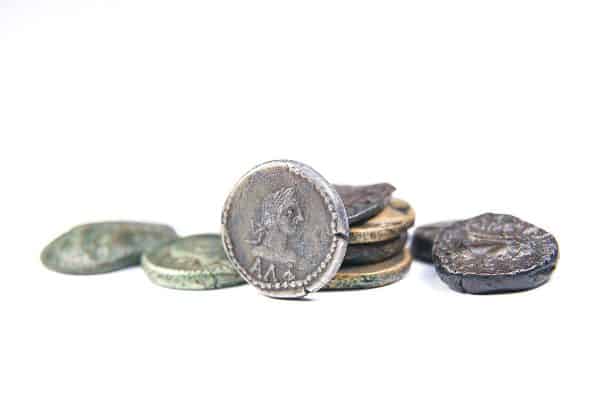 Legend has it that a barrel of silver coins is located at the bottom of the Rideau Canal. In 1835, a boat carrying a barrel of silver was crossing Opinicon Lake when pirates suddenly attacked them.
The boat crew tried their best to defend the silver, but they knew that they would not be able to hold off the ambush. They ended up throwing the barrel overboard.
When the crew went back to the spot where they dumped the barrel, they could not find anything – neither a barrel nor any trace of the silver coins.
The crew believed that the silver was lost forever. However, many people still think the silver is lying somewhere at the bottom of the Rideau Canal.
3. Treasure of Main Duck Island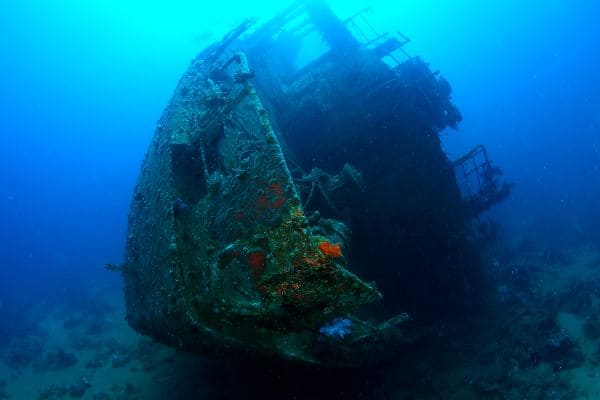 This legend of lost treasure claims that treasure from the 1760s is located somewhere on Main Duck Island in Lake Ontario. The area is famous to have many shipwrecks in the past due to the area's unique geography.
2 ships from France were shipwrecked in there in the 1760s. Some of the survivors were lucky enough to salvage one chest of gold from the wreckage …
It is believed that they buried this chest in the center of Main Duck Island.
Today, the treasure is still missing, believed to be buried somewhere on the island.
4. Treasure of Meyer's Cave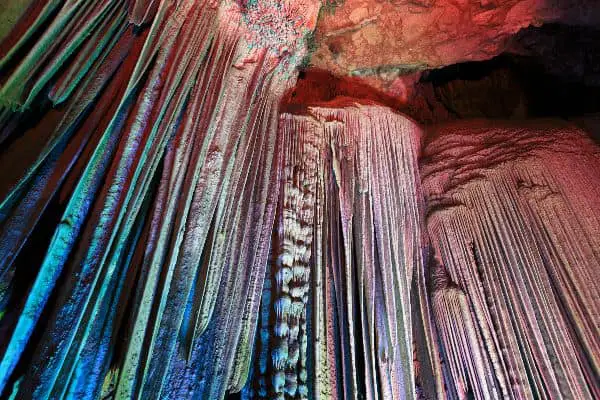 Meyers' Cave is located north of Highway 7 near the Mazinaw Lake. He eventually disappeared without a trace after years of smuggling the silver out of the cave with the help of local aboriginals.
Couple of years later and exactly in 1891, some miners were near the Meyer's Cave area and discovered a narrow path that led to a mysterious cavern.
Stairs were carved out of the rock in the cavern, and they descended about 100 feet to a hidden chamber. There were tools, aboriginal artifacts, and a pool of water that extended to an underground lake that led to a cave full of silver stalactites.
It is said that the miners sealed the cave so that they could return to it and claim the riches inside, but there was never any confirmation that they actually did that.
The path to the hidden cavern is still unknown to this day. Nevertheless, many people still believe the existence of a subterranean lake that leads to a cave full of silver stalactites.
5. Lockmasters' Treasure
The Davis Lock in Ontario by the Rideau Canal is believed to be the site of buried treasure that belonged to Davis, the past lockmaster.
Davis use to hide gold that was allocated to pay the workers. His hiding spot was the patch of land near the lock station. After suddenly taking ill and passing away, the location of Davis' gold became a mystery.
Until today, some members of the Davis family claim that they do not know where the gold is possibly hidden.
6. Oak Island Money Pit
There are many stories that there is a lot of treasure hidden on Oak Island in Nova Scotia in, Canada.
Stories of the island's treasure date back to the 18th century when early settlers claimed that a pirate had dumped his booty in a sinkhole known as the 'Money Pit.' In 1799, a settler called Daniel McGinnis carried out the first dig.
He found a series of mysterious symbols etched onto a stone, which, when deciphered, read 'Forty feet below, two million pounds lie buried.
Over the years, hundreds of treasure seekers have tried their hand at finding the treasure, including famous names like President Franklin D Roosevelt and Hollywood actor John Wayne, as well as many adventurers have unfortunately lost their lives in the process.
What's chilling, though, is that an oft-quoted prophecy states that seven people must die before the treasure of Oak Island is revealed.
According to data, there have been 14 known deaths on the island since the Money Pit was opened, seven of whom were actively engaged in treasure hunting.
7. Treasure of Levi Boone Helm's Gold Cache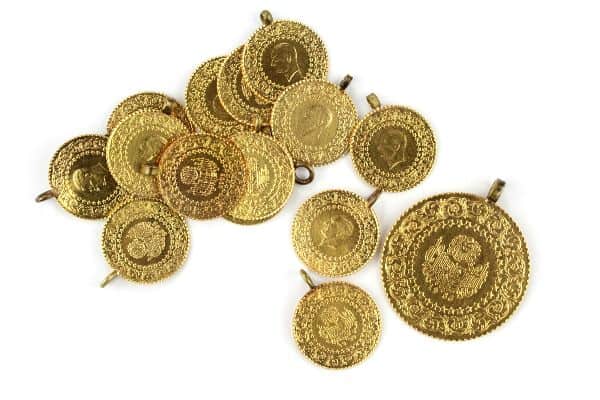 Levi Boone Helm was a notorious serial killer and known to eat the bodies of his victims. He was known as the 'Kentucky Cannibal,' and he was a part of the gold rush of the late-1800s. He made his way to the goldfields of Cariboo in British Columbia.
In 1862, Helm and an accomplice headed towards Quesnel Forks, following a man named Sokolosky and his two associates, who were thought to be carrying around C$32,000 in gold.
The story goes that after the gold-carrying men stopped off at Keithley Creek, Helm and his partner in crime killed all three.
To not be discovered, they just buried the gold and left the victims at the side, with the intention to return and get the gold back. Helm was arrested in Fraser Canyon, allegedly when he was on his way to get the gold back.
8. Lost Lemon Mine
Lost Lemon Mine refers to a mystery location near Crowsnest Pass in Alberta, where there is believed to be a ton of hidden treasure.
As legend has it, in 1870, a group of explorers came to the North Saskatchewan River hunting for gold. Among them, 2 men, one called Frank Lemon and another one called Blackjack. Deciding that exploring this area was futile, the pair split off from the pack and headed for Crowsnest Lake, where they believed they would strike gold.
After arriving, found a high ledge streaked with trails of gold. However, they argued over whether to start just digging up the gold or go back to get all the tools they would need to properly dig …
This has brutally escalated that Lemon killed his companion!
Local Stoney Indians got news of the murder, along with the huge gold discovery, and it has been said that a chief put a curse on the area so that no one would ever find the gold.
Until today, no one has managed to find this gold mine.
Final Thoughts
Hopefully those lost treasures in Canada got you very excited to start your own adventure to search for treasures just by yourself, whether in Canada or any other country.
On a side note, if you are aware of any other lost treasure in Canada or you've got any interesting or mysterious story you want to share, let me know so I can feature it in this article.