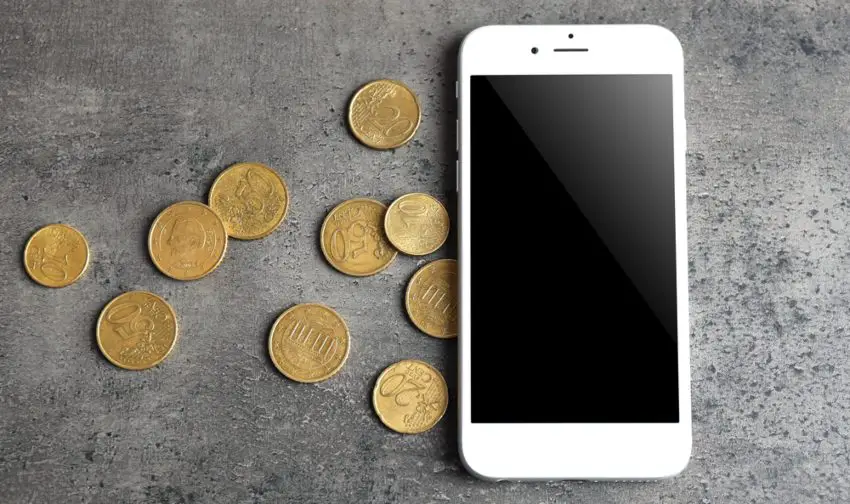 Coin collecting is certainly one of the oldest hobbies ever, yet, this doesn't mean that new technologies could not be involved in the process!
In fact, I truly believe that we are so lucky to have many coin collecting apps to make life much easier, and the collecting process faster and more efficient…
…Indeed, in this article I list 15 tools (mobile apps, software and marketplaces …) to help you leverage your journey…
… Enjoy!
1. US Coin
The first on the list is an app for Apple Mac desktops only. However, it is capable of syncing your collections with iPhones and iPads. The feature is solely for backups/restores but is a feature worth having in case of emergencies.
One of the key features is connecting your coin collection to the Heritage Auctions archives, the number one coin auction house in the world, and eBay one at a time. Reporting is also available with tools designed to report basic inventory, buy-lists, detailed financial analysis.
This app comes with a steep price and is for serious to casual collectors. The addition of Excel spreadsheet exporting may be worth the price plus the additional real-time features of the auction houses.
Those with large collections will find this full-feature app more useful than those just starting out.
You can check the app here.
2. Euro Coin Collection
If you are looking for an app to track foreign currency coins, then you will want to take a look at Euro Coin Collection for iOS.
This app is designed for amateur and professionals. It provides images of 460 different coins and an interactive gallery exclusively for foreign currency. Professionals will find it useful for its ability to provide details such as year, grade, mint mark and edge type for each coin.
A unique feature for this app is the map function which provides info about all 23 Euro area countries.
This app is extremely cheap and the price considering information on foreign currency is limited and available in seven languages:
English
German
French
Italian
Dutch
Portuguese
You can check the app here.
3. Coin Collectors Set Registry
Also known as the PCGS Set Registry, is an app for iOS! It is best described as an "upgrade from spreadsheets," since it is designed as a digital coin catalog.
You can upload images and use the autofill feature to input details such as your purchase dates, purchase prices, current coin values, comments, and notes.
Professionals will find this app more useful if they have multiple coins to catalog, especially if they take advantage of the Quick Add feature by scanning the cert verification code for coins.
As you collect and catalog coins within the app, medals are awarded for achievements unlocked. Also, you can compare your sets with other users within PCGS Set Registry.
You can check the app here.
4. Coin Book Pro
This app is a perfect asset for pricing US coins. It will allow you to get unlimited appraisals.
What makes Coin Book Pro unique is the in-app mail system that allows to send a picture to an appraisal team. From there, you get an appraisal and identification from someone part of an expert team.
The appraisal system is worth the cost for amateur coin collectors that are out searching without an internet connection and not sure of whether a coin is worth collecting.
Hi-res obverse and reverse images are included in the app along with a pricing guide. Keep in mind, Coin Book Pro is limited to US coins only.
You can check the app here.
5. PCGS Photograde
Photograde does one thing and one thing well which is grade coins. The purpose of this app, available for Android and iOS, is to compare your coins to 2,768 high-resolution images from the reference sets of the Professional Coin Grading Service for grading.
The photos uploaded to the app are high-resolution 500×500 pixel photos that allow for zooming in to accurately compare your coins.
TrueView photography technology makes it possible to get high-resolution even when zooming in. However, the app is limited to 92 popular U.S. regular issue coin series and 43 Colonial coins.
You can check the app here.
6. PCGS Price Guide – Coin Values
The PCGS Price Guide organizes coins beginning with denomination, type, and finally by date and mintmark. This useful app for Android and iOS offers real-time current values for 15,000 U.S. coins in up to 10 different grades.
This app is limited to US coins; however professionals will find information on commemorative coins, bullion coins, colonials, territorial gold coins and proof, plus mint sets.
That's not all because the PCGS Price Guide also covers U.S. issues, for both proofs and business strikes, in copper, nickel, silver, and gold.
A feature that collectors of all levels will enjoy is the "shop" function that links the app to eBay.
You can check the app here.
7. PCGS Coin Cert Verification for coin collectors
This app is useful for quick searches using barcodes (obverse) or QR codes (abverse) on the coin labels. Information will pull up such as denomination, date and mintmark, grade, mintage, holder type, PCGS Population and PCGS Price Guide value.
Depending on which coin you scan, you might get valuable, additional information like high-resolution photos, the coin's last auction appearance, and its listing on the PCGS Set Registry.
Android and iOS both feature this free app and it is worth downloading for quick searches if coin certification labels are available. If not, other apps on this list might be of better use. Nonetheless, both amateur and professionals can guarantee the label and the coin in question match.
You can check the app here.
8. PCGS Coinfacts Coin Collecting
The world's largest U.S coin registry can be in the palm of your hands for both Android and iOS if you download Coinfacts Coin Collecting. The best part is it is another free app from PCGS.
Professionals will definitely find a use for the millions of realized auction prices gathered from over 58,000 auctions.
So far, this list has focused on eBay and Heritage auctions. Coinfacts on the other hand has access to Sotheby's, Christie's, Bonham's, Stack's Bowers, Legend Rare Coin Auctions and others.
One drawback of this app is you need an active internet connection to use it. Other than that, it's a must have download if you plan on collecting U.S coins.
9. Coinflation
This is an interesting app that is worthy of this list because of its live 24-hour gold and silver pricing.
The price of gold and silver on the app is updated every minute. This unique app also features a melt value of your coins if you decided to melt them down.
Included in the app is four calculators for U.S. silver coins, base metal coins, gold scrap and silver scrap. Basically, this app is for determining how much your scrap is worth.
Dealers looking to offload some of their coins that don't have value will get the most use out of this app.
You can check the app here.
10. NGC Cert Verification & Populations
Numismatic Guaranty Corporation, the world's largest third-party coin authentication, grading and encapsulation service, has released an app for Android and iOS.
This free app is available for free in English, Chinese, and German.
NGC put a lot of work into their app to emulate the functions of the PCGS family of apps. What you get with the NGC app is:
NGC Verify – Barcode scanning capabilities
NGC Census – Population data for NGC-certified coins by type and grade
NGC Registry – Allows you to organize your collection, learn more about coins and interact with other collectors.
The app also keeps you up to date with NGC news and research. Being that it is the only NGC app, you may find it useful if you prefer it over PCGS. It's worth noting, between both platforms the average app rating is a 3.7.
11. eBay
Regardless of your level of expertise in the numismatic hobby, you will find use of the free Android or iOS eBay app. The true value of a coin is what someone is willing to pay for it. Take for example Beanie Babies and how their value and what the prices they are traded for compare.
This happens with any and all collectibles. Prices and values fluctuate, and eBay is a good place to find out how much something is worth. Also, for those looking to start a collection eBay is an excellent place to check. Someone may be trying to sell their collection and it could be a good opportunity to start the hobby with an established set.
However, be careful when purchasing high value coins. Do your research on the coin and seller before making a purchase.
12. Craigslist
In the same regards to eBay, Craigslist is another excellent choice for finding coins. You could possibly find someone looking to clean out their closet and just wants to get rid of coins. Another possibility is finding a collector looking to trade.
You may get lucky and a rare set could be available for cheap or next to free. Craigslist sometimes has unknown treasure that the poster doesn't know or care about the value. Most cases involve someone avoiding the hassle of research, listing, and shipping coins.
As with eBay, be cautious. Especially when meeting people online.
13. Coin Manage
Software company Liberty Street released the app Coin Manage for Windows and macOS. Coin Manage is one of the only desktop apps on the list and will be the second most comprehensive app on the list. Three different versions exist: U.S. coins and bullion sets from 1793-2019, Canada 1858-2019, UK sets, collector coins, and bullion coins from 1649.
All U.S coins on the program use the PGCS numbering system for cataloguing and pricing. Simply put, Coin Manage takes something from all the apps listed so far and puts it on your desktop.
The reporting available on Coin Manage is more robust than any other app on the list. It also comes with a hefty price tag of $39.95 for the U.S version only.
14. Collector's Assistant by Carlisle Development
For the most comprehensive app on the list, Carlisle Development offers Collector's Assistant for Windows and macOS. Collector's Assistant is a full-fledged coin inventory software with more features than any other on this list.
Be forewarned, this app is not for the amateur, but rather a veteran of numismatics. Anyone serious about the hobby with a massive collection will make good use of the software. Key features for reporting include:
User customizable
Single and multi line reports per item
Landscape or Portrait mode printing
User controlled sorting and selection
An unlimited number of report formats may be stored utilizing the full set of information fields
Label printing and other specialized formats (with or without pictures) (Windows version only)
QuickReport facility allows for complete user definition and reuse of report formats
Collector's Assistant is $99.95, but worth the price for professionals. There is a Lite version available for seniors that simplifies the interface but keeps the most popular features.
15. OpenNumismat
If free is more of your price because you would rather spend money on coins, then the freeware OpenNumismat for Windows, macOS, and Linux is your best option. OpenNumismat is similar to the last two on this list since it offers a way to manage and organize your coin collection.
This is a basic way to organize and manage coin collection. One of the best key features include more than 70 customizable fields to describe the coin:
Features
State of a coin
Emission details
Buy, sell, pass on auction information
Prices and catalog numbers
Amateurs or those on a budget will want to use this app. Professionals might want to choose one of the other two desktop apps.
Conclusion
Really hope that you will take advantage of one/some of these apps to take your beloved collection to the Next Level!
If you are an old school person who prefer to do things the traditional way, then there is really nothing wrong with that …
… Yet it would still be too bad to not take advantage of the available technology to improve your collection!
Finally, I highly invite you to have a deep look at this thorough post about coin collecting! You will learn a lot!