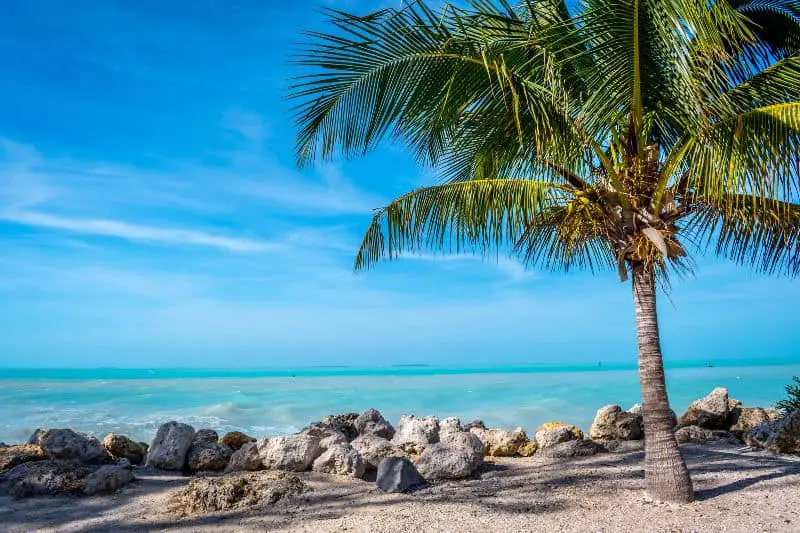 The sunshine state of Florida is home to many lost treasures from hundreds of Spanish ships have been wrecked to tales of gold and silver coins.
Florida has hundreds of treasures hidden throughout the state!
Quick Recommendation for treasure hunters: There are so many ways and tools that can help you find treasures. The tool that I actually recommend is using a Metal Detector. Indeed, while there so many expensive models out there costing 1000s of dollars, I still recommend using a mid-level machine that should not cost you that much. In fact, if you don't have a big budget, I recommend using this quality metal detector that should be affordable for most average hobbyists out there. It has more than enough features you will need to find most treasures buried in the ground.
Without further ado, below are some of the most popular tales of lost treasures in Florida …
1. The Buried Loot of the Ashley Gang
John Ashley, the leader of a gang named on his name "The Ashley Gang". Everglades was his favorite place to rob people! He was also a bank robber, bootlegger, and pirate.
Some people think that they were able to gather way over one million dollars from dozens of banks during their lifetime.
Many locals believe that over 100 000 dollars was buried by the gang leader somewhere close to the lake of Okeechobee. Some of them confirm that quarter of a million dollar was buried by the gang in many different places of Everglades.
So far, only 10% of those treasures were ever recovered, 90% is yet to be found!
2. Buried Pirate treasure of Billy Bowlegs
William Rogers was a pirate belonging to the Jean Lafitte's crew. He started his journey in 1818, and soon Rogers and his pirates started stealing from Spanish ships that regularly plied the northern Gulf coast of Florida. Rogers gathered a fortune in stolen gold and silver during this time, and legend has it that he buried his stolen treasure of gold and silver in many different places throughout Florida.
Santa Rosa Island: It is said that Rogers had hundreds of thousands of dollars' worth of gold and silver on his private ship itself. However, he firmly believed it was not safe to store this much valuables on his ship. So he set sail to a place near Santa Rosa Island with a motive to bury some of his gold and silver ingots there. Treasure hunters believe that these nuggets are buried on the northern shore of Santa Rosa Island. However, this is just speculation, and the loot could actually be buried on any of the sandy islands in this area.
Treasure on the Mainland: Legend also says that a huge cache of stolen jewelry and coins is buried on the mainland of Florida.
3. Treasure of Bocilla the Pirate
There is treasure supposedly buried on Bokeelia Key, just north of Pine Island in Charlotte Harbor in Florida. The treasure is believed to belong to Bocilla, the pirate.
4. Treasure on Big Island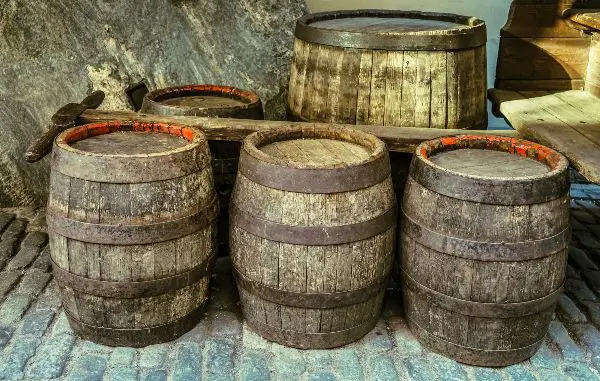 Located on the western end of Tampa Bay in Florida, there are stories of several treasures being buried in numerous wooden barrels. These barrels are said to be full of gold and silver coins.
These barrels are believed to have been buried by the Seminole Island tribes. This was the money that was paid to them as treaty indemnity.
5. Sunken Pirate treasure buried at the mouth of the Swanee River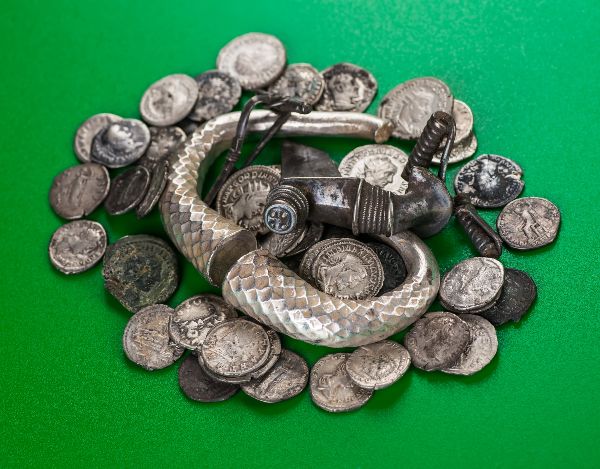 Stories tell the tale of a sunken pirate ship lying at the mouth of the Swanee River. This ship is believed to have contained $5 million in gold and silver coins.
It is estimated to be lying in 25 feet of water, located just north of Big Bradford Island.
In 1953, fishermen in the area pulled out $625,000 of the treasure in their nets. They had been fishing for hours in that region before they pulled in their nets. Due to this, the exact location of the treasure was not known, and it is still said to be out there near the mouth of the Swanee River in Florida.
6. The Lost Treasure from the Confederate Payroll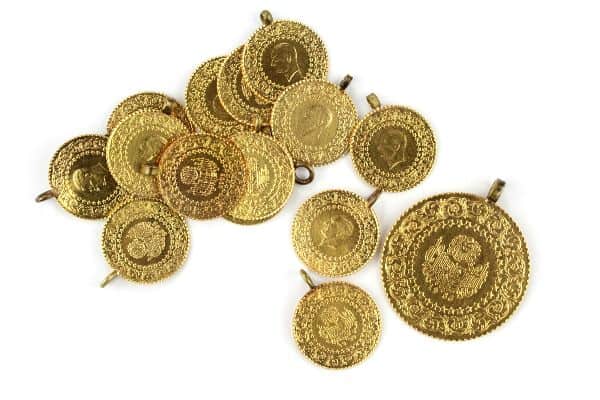 This story of lost treasure is very much true as it has been well documented. According to the tale, confederate soldiers led by Captain John Riley were transporting a million-dollar payroll to Fort Mead in Florida.
These soldiers were being followed by Union troops. Captain Riley stated that they buried $200,000 in gold coins and the rest in paper currency. He even wrote about this, saying: "Chased by the enemy, we buried our payroll at a point in the Everglades at a Junction of two creeks, where the land rises like a camel's back. The money is buried in the hump of the rise."
After burying the payroll treasure, Captain Riley and his soldiers went and hid in the Everglades, but when they came back to retrieve the buried payroll, they were no longer able to find it.
It is believed that the buried payroll is still located between Alligator Alley and State Highway 41, very close to the Seminole Indian reservation.
7. St. George Island and Buried Spanish Gold
St. George Island is located on Florida's Panhandle in Franklin County. The Spaniards constructed a mission known as San Juan del Puerto on the island in 1580. Earlier in 1570, the Spaniards built a fort at present-day Cape Canaveral. The fort was used to aid survivors of shipwrecks that used to frequently take place off the coast.
In recent years, many Spanish gold and silver coins have been found washed up on St. George Island by treasure seekers and archeologists. It is believed that the Spanish buried numerous clay vessels filled with gold bars on the eastern end of the island, located very near to Apalachicola.
These clay vessels are said to be buried eight feet deep into the ground. The gold bars are estimated to be worth over $6 million.
If the stories are true, there would be many gold bars just waiting to be found on the eastern end of St. George Island in Florida.
8. The Amazing Number of Shipwrecks near St. Augustine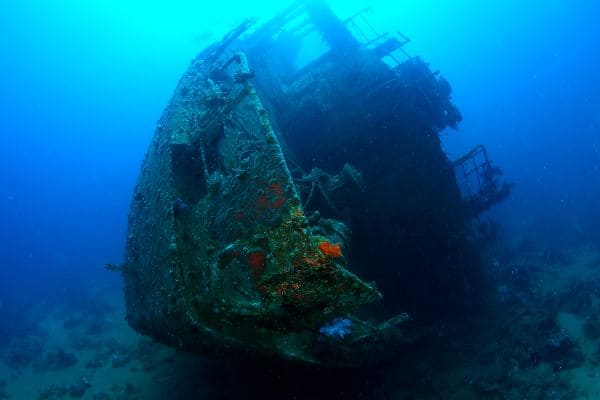 The sheer number of shipwrecks near St. Augustine is simply astounding. There are believed to be over 75 shipwrecks near St. Augustine in Florida. In order to enter this lagoon, though, there is a large sand bar that has to be crossed. It is here that so many of these ships ran aground and sunk.
With so many wrecks in this area, gold and silver coins from various centuries frequently wash ashore on the shores here. So if you are ever in the area of St. Augustine and you have your metal detector, start detecting on the beaches, especially after storms when the ocean tends to give up many of its lost treasures from these sunken ships of long ago.
9. Buried Treasure of Richard Crowe
Richard Crowe was a very wealthy merchant in the late 1800s. After he died in 1894, a note found in his will stated that he buried $60,000 in gold coins on his property.
His house was located in St. Augustine. Treasure hunters have been combing his property for years, but the gold coins have never been found.
10. The 1733 Spanish Armada Wreck
In 1733, there was a Spanish Armada of ships that were traveling through the Florida Keys. In July 1733, there was a huge storm that ravaged through the area and sunk 20 of the Spanish ships.
The Spaniards worked round the clock for the next three years trying to salvage these ships and were able to recover $12 million in treasure. However, it is said that around $4 million in gold and silver coins were never recovered.
There are six known shipwrecks in this area that are believed to hold this $4 million in treasure. The wrecks remain in shallow water itself, just 10-14 feet deep.
These are six of the ships that scuba divers have found to date. It is believed that millions of dollars' worth of gold and silver are still waiting to be recovered in this Florida Keys area, just off of St. Augustine.
However, remember that you will need to have an underwater metal detector if you want to find any of these sunken treasures. You can also try your luck searching for this treasure on the beaches around St. Augustine Lagoon.
11. Treasure of the Treasure Island
As ironic as that sounds, there is actually a Treasure Island in Florida. The island was, in fact, named such because many pirates are believed to have frequented this island and buried treasures here. The exact location of these treasures is not known, though the island is a popular place for treasure hunters.
12. Treasure of Pinellas Point
Pinellas Point in St. Petersburg, Florida, was the resting place for many chests of Spanish gold and silver coins. A lot of this treasure was dug up in the 1930s, but there are still many more chests left to be found.
13. Treasure of Pirate Gasparilla
It is said that the famous pirate Gasparilla buried around $30 million on the Gasparilla Island. This island is located near the Charlotte Harbor, just north of Fort Myers in Florida.
14. Treasures of Wisteria Island
There are several treasure stories associated with Wisteria Island, which is located at the mouth of Tampa Bay in Florida.
A bank robber is believed to have hidden $50,000 in paper currency here. However, he died in prison before he could return to retrieve this buried loot.
Another story goes that in the 1930s, many rumrunners buried their loot here, which they acquired from the sale of alcohol.
It is also said that Pirate Gasparilla had his headquarters on Wisteria Island, and some of his pirate treasure is also buried here.
15. Buried Treasure of Black Caesar
The real name of Black Caesar was Henri Caesar. He was a notorious Haitian pirate who worked on the crew of Blackbeard and served on the ship Queen Anne's Revenge. Caesar is said to have survived the attack that killed Blackbeard in 1718.
It is believed that Black Caesar and Blackbeard had made their headquarters at Caesars Rock, which is a small island located in Biscayne Bay. Caesar continued to be a pirate for 28 years after Blackbeard's death.
Legend has it that his enormous treasures from years of looting on the high seas were buried on Caesars Rock. If you want to try your luck at finding this lost treasure, you can find this tiny island between Elliot Key and Adams Key Islands. Just remember to bring a good quality metal detector along.
Final Thoughts
Those lost treasures in the state of Florida should get you excited to start your own adventure to hunt for some treasures just by yourself, at least, this is what I am hoping for …
By the way, if you are aware of any other lost treasure in Florida or you've got any story you want to share, let me know so I can feature it in this article.