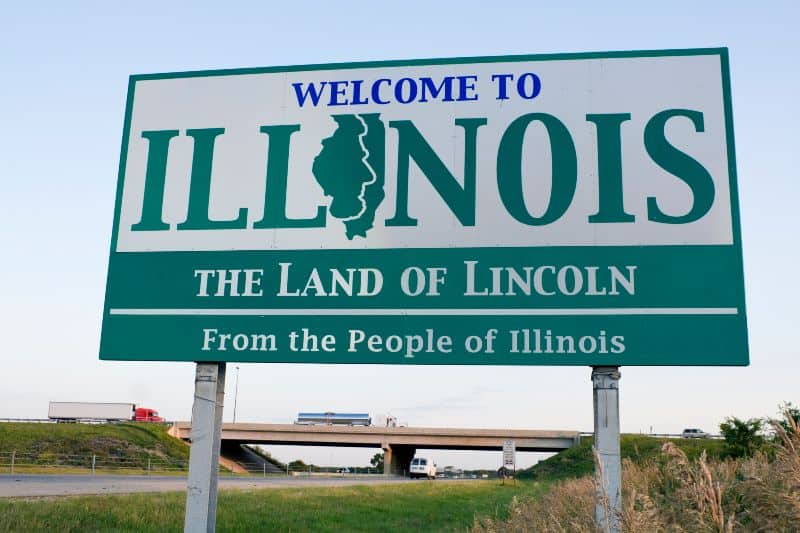 Illinois has a long and rich history. Since it became a state in 1818, Illinois has been home to Indians, early settlers, and even gangsters. It also has the 25th largest land holdings in the country. With so much land and people, there is no wonder that there are many treasure stories abound in Illinois.
Quick Recommendation for treasure hunters: There are so many ways and tools that can help you find treasures. The tool that I actually recommend is using a Metal Detector. Indeed, while there so many expensive models out there costing 1000s of dollars, I still recommend using a mid-level machine that should not cost you that much. In fact, if you don't have a big budget, I recommend using this quality metal detector that should be affordable for most average hobbyists out there. It has more than enough features you will need to find most treasures buried in the ground.
Without further ado, here are some of the most popular tales of lost treasures in Illinois …
1. Buried gold of Henri de Tonti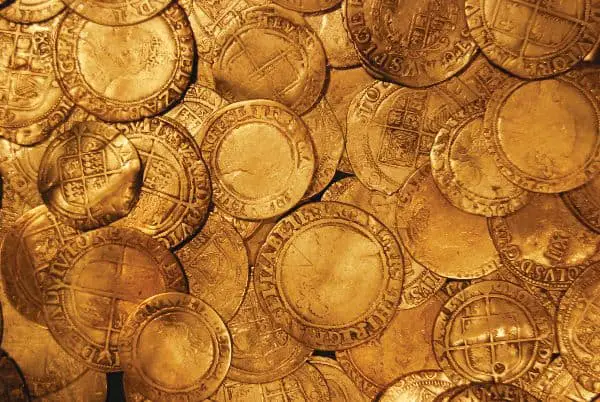 Henri de Tonti become a member of the French military in 1668, it didn't take him too much time to become an officer! He has participated in the Franco-Dutch War that eventually costed him his hand, that he replaced with a hook (reason for his nickname "Iron Hand") …
He was one of the first people who explored the state! He was given the command of these areas by Louis XIV.
He has accumulated more than 100 grands of all sorts of valuable items, especially gold coins.
He earned this much as he was the paymaster for the French during the Indian and French wars in Illinois.
It is believed that he told a priest on his death bed that he buried his gold coins near a place known as Starved Rock on the Illinois River.
It is believed to be located near Ottawa and La Salle Counties. If today, the treasure is still out there, it is estimated to be worth much more than $100,000. Imagine coming across this treasure with your metal detector!
2. The buried loot of gangster San Anatuna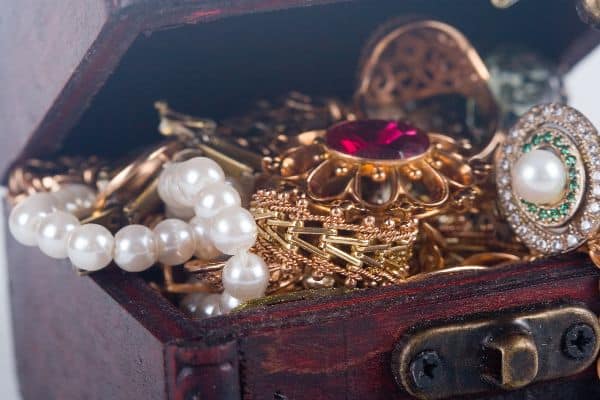 During the days of prohibition in Illinois, there was couple  of powerful groups somewhat ruling the state. One of them was the Union Silicone Group formed mainly by an Italian family from Chicago. Sam Anatuna was one of the most known gangsters of the Group.
Al Capone has always represented a real threat for him by stealing all what he has accumulated over the years. The only way he found to be safe is by making a sort of deal with him.
But this doesn't mean that he has trusted him 100%, indeed, he has chosen to bury his wealth in case Al Capone didn't honor the deal.
According to Anatuna's driver, he buried his wealth in two places. He first buried $20,000 north of Pell Lake in Walworth County, Wisconsin, along US Highway 12, and he also buried $50,000 worth of cash, gold, and jewelry along Route 66 near Briarwood Glen in Cook County in Illinois, south of Chicago.
However, Anatuna was never able to retrieve the buried loot as he was shot to death in Chicago while at a barbershop. To this day, the money, gold, and jewels have never been found.
3. Cave in the Rock Treasure of Illinois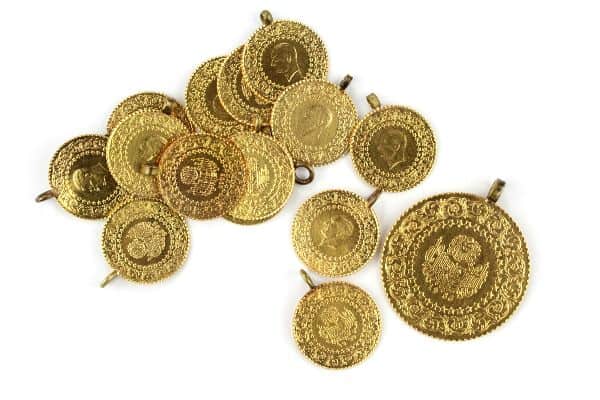 The Cave in the Rock treasure is a famous lost treasure tale that supposedly consists of $200,000 in gold and silver coins.
His cache is said to have been buried by stagecoach outlaws. It was reported that the treasure was hidden inside a cave located near the western bank of the Ohio River, close to the town of Cave.
There have also been several reports that after rainstorms, gold and silver coins have been found along the banks of the rivers, further confirming the stories of this hidden treasure.
4. Treasure near Golconda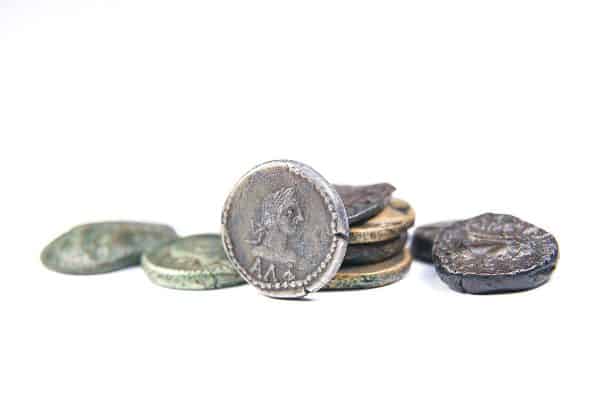 It is believed that located along the western banks of the Ohio River, near Golconda, there are hundreds of American silver dollars from the 1800s.
These silver coins have often been found after flooding. It is believed that these coins might be from a wrecked riverboat that went down in the Ohio River, but these are unconfirmed stories.
5. Treasure of Mafia King Vito Giannola
The famous gangster and mafia king Vito Giannola operated a still from his farm near Horseshoe Lake. A gang war erupted that left Giannola dead, but before dying, it was reported that he buried 12 waterproof lunch buckets filled with money somewhere on his farm.
The hunt for this treasure continues even today.
6. George Rogers Clark Expedition
The story of the George Rogers Clark Expedition of 1778, where an officer buried $3500 in silver coins on the western bank of the Mississippi River, is quite well-known in Illinois. It is believed that this buried treasure is located somewhere near Chester.
7. Treasure of the Ruins on Bishop Hill
This tale of lost treasure is said to be located just two miles north of Bishop Hill, on US Route 34 in Henry County. This place was initially settled in 1846 by Swedish religious rebellers and abandoned in 1862.
It is believed that there is treasure buried in the ruins of this town.
8. Treasure of the Galena Town
The town of Galena was an important riverboat town located on State Route 20 in Jo Daviess County in the 19th century. It was said to be one of the wealthiest and most prosperous towns in Illinois.
Over the years, as the Mississippi River changed its course, the town was left dry, sitting just two miles away from the new river banks. There are many old and abandoned ruins and buildings that still remain here, and it has become a popular spot for treasure hunters.
9. Fort Checagou Treasure
There are several stories of treasure being buried somewhere on the eastern bank of the Illinois River near Peoria by Sieur de la Salle, a Frenchman who settled in this area in 1679. However, no treasure has been found to date.
10. The Abbot Farm
The Abbot Farm is located about one and a half miles from the Mississippi River near Fulton, just off Route 136 in Whiteside County. There are many rumors that a huge cache of gold coins was buried here on the farm.
11. Harvey John Bailey's Lost Loot
Harvey John Bailey was a well-known gangster in the 1920s and early 1930s. He was also known as the Dean of American Bank Robbers.
In 1931, Bailey and his gang robbed the Lincoln National Bank in Lincoln, Nebraska. It is believed that they stole nearly $1 million, which was a hefty sum back in those days and, of course, even today.
Rumors have it that Harvey and his gang were putting up at a farm near Richmond in Illinois, and they buried the loot there.
As far as it's known, Harvey never came back to retrieve his million dollars back. It is still believed that the treasure still remains buried on the Richmond farm in Illinois.
12. The Buried Chest of August Wunderlich
August Wunderlich was a German farmer in the mid-1800s. As the legend goes, Wunderlich distrusted banks, and therefore, he would hide his wealth in paper money around the house.
One day, a Missouri guerilla named Sam Hilderbrand came poking around the neighborhood, and Wunderlich got worried that Hilderbrand would come to his house and steal his money since it was common knowledge that Wunderlich kept his money hidden in his home.
So one night, Wunderlich went and buried his strong box of treasure somewhere on his 40-acre farm. He did not tell anyone about the exact location of the buried treasure.
However, he soon ended up selling the farm and moving away. And ultimately, Wunderlich died without passing along the knowledge of where the treasure was buried on the farm.
While his children did search the farm for the buried strongbox, but they recovered no treasure.
However, that's not the end of this treasure tale. A few years later, a man employed on that farm named Jules Chenot suddenly quit his job, and it seemed like he had suddenly come into a lot of money.
Some believe that Chenot found the treasure on the farm, but there is no confirmation. But the Wunderlich family does not think that Chenot found the treasure.
For all you know, this treasure could still be buried on the farm in Randolph County in Illinois.
13. Treasure buried by Author John M. Hoffman
It is believed that the famous author John M. Hoffman buried a huge treasure of gold and silver coins, along with jewelry, in or near his house in Chicago.
14. Buried Gold Cache John Hill
John Hill had an enclosure named John Hill's Fort in the early 1800s. This fort was located around six blocks south of the Carlyle, Illinois courthouse.
Legend has it that before Hill died in 1830, he buried a fortune in gold coins somewhere near his fort. The coins have never been found and are believed to be still buried a little distance from the courthouse steps in Carlyle.
15. Hurricane Creek treasure
In 1920, two reddish-colored skeletons were discovered in a gravel bank on a farm owned by Jake Walters, located in rural Cumberland County.
One skeleton was giant-sized, almost twice as large as the other adult skeleton. The lower jaw of the giant skeleton was still very well preserved and showed that ten teeth were worn down, indicating that the person died at an old age.
These bones were found to be buried four feet below the surface in an area known for prehistoric trails and burial grounds. This place was located at the extreme end of a ridge on the eastern side of Hurricane Creek.
This ridge in Illinois is already well known for many tales of buried treasure. As per legend, a young Indian Chief told the white settlers that an elder of the tribe had buried a treasure there, but he did not reveal its location because the person who dug it up would get cursed and die.
Around the same time this giant skeleton was found, a fortune teller in Charleston claimed to know where the treasure was buried, but the fortuneteller also said that he would not tell anyone the location until the right person came to claim it.
Final Thoughts
Hopefully those lost treasures in the state of Illinois would get you excited to start your adventure to find treasures yourself, whether in Illinois or any other state.
If you are aware of any other lost treasure in Illinois or you've got any story you want to share, let me know so I can feature it in this article.