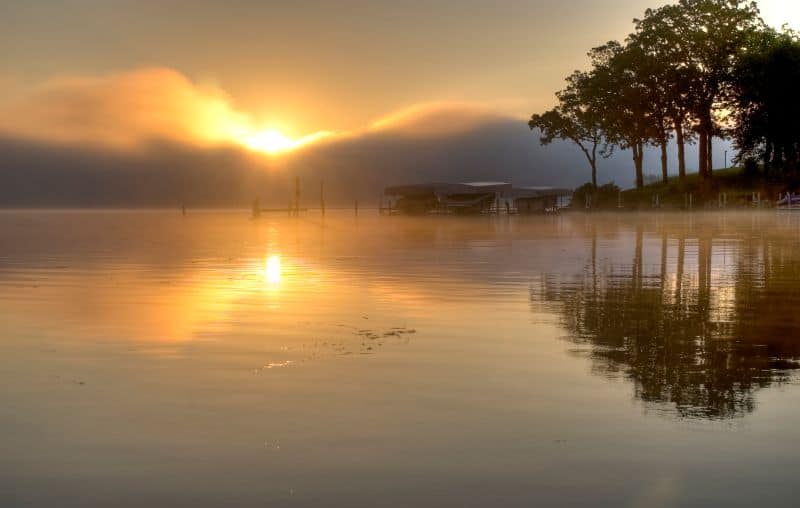 You will be surprised to know that many of Iowa's lost treasures do not have any treasure story associated with them.
There are many coins scattered all over the old town sites and homesteads in the state. Many times, people cached coins and precious metals in tins to bury them on their properties.
And more often than not, the people who buried them died with the knowledge of where the treasure was buried.
There are still a lot of lost treasures to be found in Iowa. From hidden outlaw caches, lost mines, ghost towns, and Native American hoards, there are many legends of treasures that are well documented and passed on for generations in Iowa.
Quick Recommendation for treasure hunters: There are so many ways and tools that can help you find treasures. The tool that I actually recommend is using a Metal Detector. Indeed, while there so many expensive models out there costing 1000s of dollars, I still recommend using a mid-level machine that should not cost you that much. In fact, if you don't have a big budget, I recommend using this quality metal detector that should be affordable for most average hobbyists out there. It has more than enough features you will need to find most treasures buried in the ground.
Without further ado, here are some of the most popular tales of lost treasures in Iowa …
1. Lost Loot of Bonnie and Clyde
This took place less than 100 years ago, exactly in 1930s where Clyde and Bonnie and duo of robbers have chosen Central U.S. as their main location for their activity.
Once, they've camped out in a forest close to the Dexfield Amusement Park to run from Missouri police. Local didn't know who the duo was, and they've chosen to bury some of their loot in there.
A man named Henry Nye came by their camp, which was reportedly on his property, and he became suspicious. Nye called Sheriff Clint Knee and asked if any outlaws were in the area. On July 24, 1933, there was a big shootout, but Bonnie and Clyde managed to get away once again.
So it is said that some of Bonnie and Clyde's looted treasure could still be buried either at the campsite in the woods near Dexfield Amusement Park or on the way out along the Raccoon River.
2. Lost Treasure of Chief Black Hawk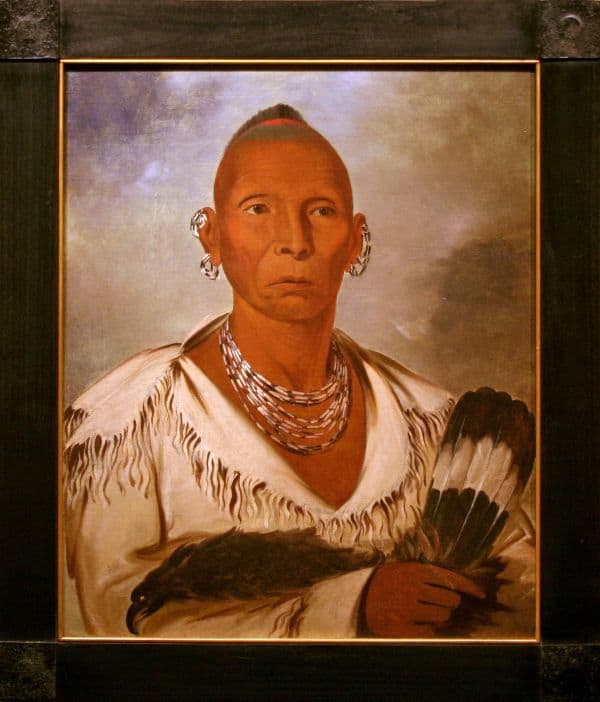 Black Hawk was the famous leader of the Sauk Nation Indian Tribe. Black Hawk spent most of his remaining years in Denmark, Iowa, and before dying in 1838, he is said to have buried $50,000 in gold coins in the hills that overlooked Lee County in Iowa.
It is still believed to be buried somewhere near Denmark, in the hills overlooking the town. If you have a good gold metal detector, you might get lucky and come across the treasure.
3. Buried Wealth of Red Brussels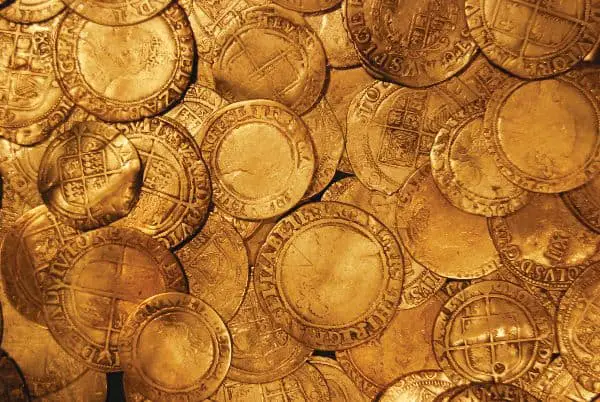 Sometimes, being rich is not enough for some people! This is the story of Red Brussels who was actually a rich man, however this didn't seem to be enough for him, so he became one of the wealthiest men at that time in there by stealing horses (that use to cost a lot at that time) and reselling them.
He didn't live the life of the wealthy though … Indeed, he lived in a small cabin on a small island on a lake called Trumbull.
This didn't seem to please people of the village, so they formed a group to go after him, they finally ended killing him with the hope of finding the money he gained from selling their horses
However, barely any of the riches he amassed from his horse thieving was found.
It is believed that Red buried $40,000 in gold coins along the Mississippi River, just a couple of miles north of Sabula in Iowa. This location is said to be close to the state 64 bridge that crosses into Wisconsin in Jackson County.
4. Treasure of an Army Paymaster
An Army paymaster is believed to have buried nearly $7,000 in gold coins during an Indian attack. The treasure has been reported to be near Fort Atkinson, which is located near Decorah in Iowa.
Since the paymaster was killed before he could tell others where he buried the gold, the exact location remains a secret forever.
5. Another Hidden Payroll in Iowa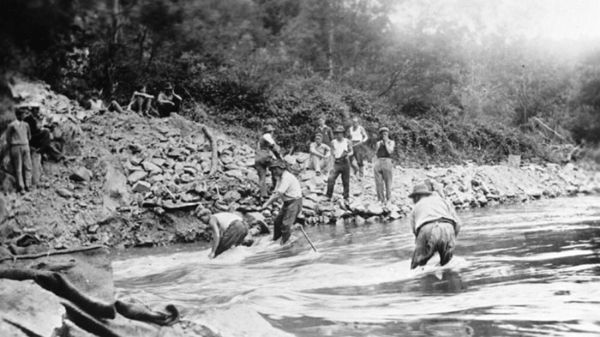 Another lost treasure story related to a hidden payroll states that somewhere along Miner's Creek near Guttenburg is another, even larger, Army payroll buried somewhere in the area.
6. Ruins of Elk River
The Elk River ruins were used as a popular hideout for outlaws during the mid-1800s. There are supposed to be several hidden treasures in this area, located almost at the edge of the town.
7. Yet Another Buried Payroll at Fort Atkinson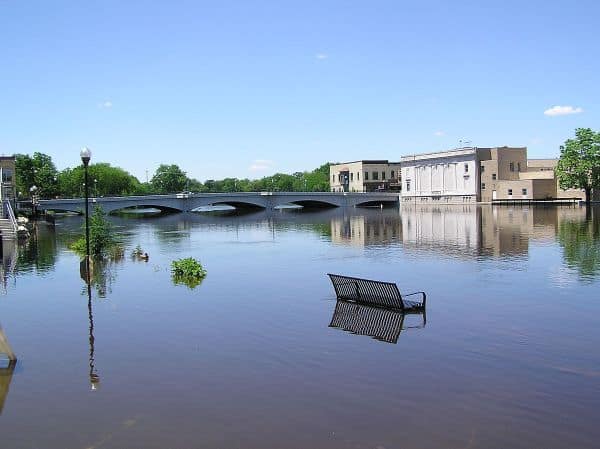 Fort Atkinson was constructed between 1840 and 1842. It was built to house and protect the Ho-Chunk Nation while they were being removed from Wisconsin. After the Ho-Chunk tribe was removed from Iowa, the army turned the facility over to Iowa volunteers who would be fighting in the Mexican-American War of 1846-1848.
At one point in history, this fort was attacked by Indians, and an officer there, afraid of the looting that would follow, buried nearly $7,000 in gold, which was the payroll for the troops. It is said that he buried the payroll somewhere near the fort.
The paymaster was killed before he could tell anyone where he buried the gold. It may still be buried somewhere near Fort Atkinson near Decorah in Winneshiek County itself because even today, the fort has been well preserved and is known as the Fort Atkinson State Preserve. However, digging and metal detecting might not be allowed on the grounds, so make sure you find out before going.
8. Buried Treasure of Tom Kelly
Tom Kelly was a lead miner in the 1800s. He quickly amassed a lot of wealth from mining lead in the 1830s. He even said that he buried loads of gold and silver coins before he died.
It is said that Kelly feared that he would be robbed of his newly acquired wealth, so he buried over $100,000 in silver and gold coins in the bluffs around Dubuque. In fact, several gold and silver coins have been found in the hills around Dubuque city over the years. In 1867, a jar was found with $1,200 worth of gold coins.
Also, in 1871, two more caches were found, one consisting of $10,000 in coins and another worth $1,800 in coins. Around $4,000 was discovered in 1914. Even after this, the townsfolk believe that there is a lot more hidden in Kelly's Bluff in Dubuque.
9. Pirate Treasures
Legend has it that near Sioux City, there is a place called Stone Park that overlooks a bend in the Missouri River, and here it is believed that many pirate treasures are buried.
Another pirate treasure tale takes place north of the Iowa River, where it runs into the Mississippi in Louisa County near Burris City. There is believed to be more buried pirate treasure from Mississippi River Pirates that roamed the ole Mississippi in the 1800s. There is even a report that a treasure seeker in 1960 dug up a large cache of California Minted Gold coins in the area.
Yet another pirate legend says that in the 1880s, Mississippi River pirates hid some of their loot in a cave on the southern side of Bellevue. Though a vigilante group hung the pirates, the treasure was never recovered. It is still thought to be in a cave near State Highway 52 in Jackson County.
10. Thomas Nelson's Gold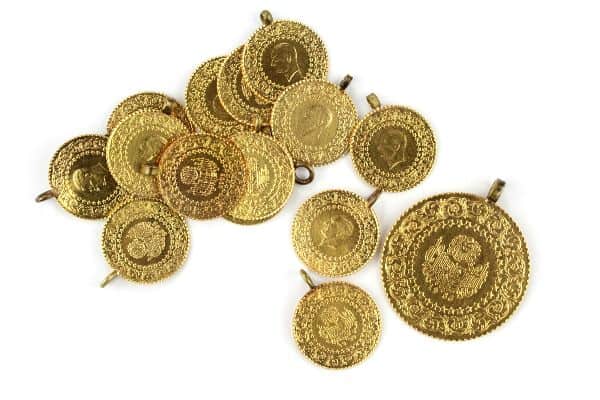 Thomas Nelson was a rich soldier who came to work at Wheeler Ranch in Cerro Gordo County in 1884. Soon, rumors began circulating that he had a huge stockpile of gold and silver.
Nelson feared his neighbors might attempt to rob him, so he dug a three-foot deep hole and buried his gold along the Winnebago River near Horseshoe Bend.
Unfortunately, he forgot where exactly he put it and was never able to recover his wealth.
11. Merchant's Gold at the Nishnabotna River
There are stories about a stash of $75,000 in gold allegedly buried on the Nishnabotna River. The gold is believed to belong to a wealthy merchant and is said to exist just about a mile north of Shenandoah.
12. The Lumberman's Stash in Iowa
A wealthy lumberman stuffed his wealth into a heavy iron cooking pot and buried it somewhere along the Mississippi River.
The stash included a good amount of gold coins that are today believed to be scattered throughout the area. It is said to be located along the Mississippi River in what is now the Riverfront Park in Clinton.
13. Sunken Riverboats of Mercury and Whiskey
Riverboats were a common sight on the waters of the Missouri River in the 1800s. In 1866, it was documented that two riverboats sank northeast of Blaire in Nebraska. Their cargo consisted of whiskey and mercury.
Three containers of mercury were found in 1956. This was located south of Horseshoe Lake on the Iowa side of the Missouri River. It is believed that the remainder of the riverboat's cargo sunk into the muddy waters of Missouri.
From time to time, many whiskey bottles will wash ashore here. It is believed that a lot more valuable treasure was aboard these two boats.
14. Buried Loot of the Banditti Gang
The Banditti Gang of the Prairie or Prairie Pirates was a notorious gang that frequented Indiana, Illinois, Ohio, and Iowa during the early to mid-1800s. These men would steal horses and cattle, rob homes and businesses throughout all the Prairie states.
With all this looting, they soon stored up a lot of wealth. One of these gangs had its headquarters close to the mouth of the Boone River, just two miles north of Stratford in Iowa.
The story states that before being killed by the police, the gang buried a large portion of their stolen loot in an Indian burial mound near where the John Lott Monument stands in Iowa today.
15. Buried Jar of Gold Nuggets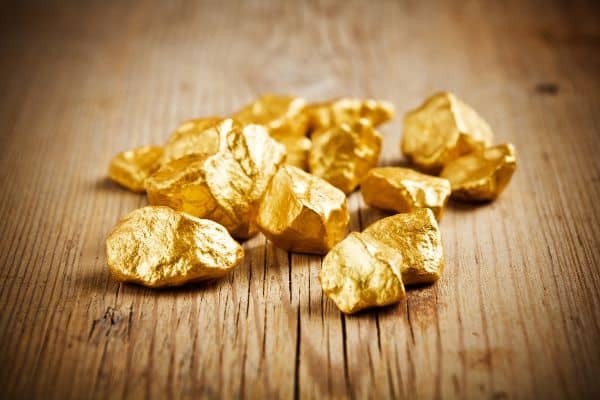 This story took place in 1878 when three gold prospectors were coming back from the black hills. It is said that as they came close to a cemetery near Eddyville in Iowa, the prospectors buried a ceramic jar filled with $25,000 in gold nuggets.
Eddyville is close to the Des Moines River off of County Road 137 in Monroe County. Is it still believed to be buried somewhere there only.
Final Thoughts
I am not sure on how successful I was, but I really hope those lost treasures in the state of Iowa got you excited to start your own adventure to hunt for treasures yourself, whether in Iowa or any other state.
If you are aware of any other lost treasure in Iowa or you've got any story you want to share, let me know so I can feature it in this article.