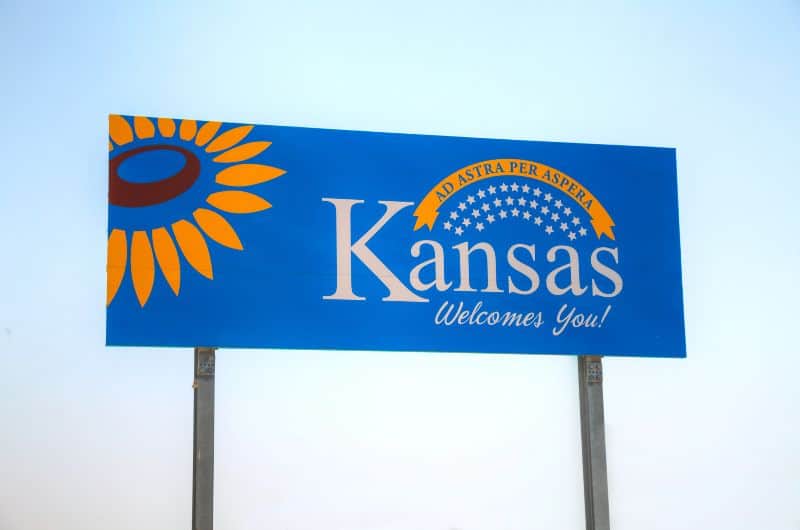 You will be amazed at the sheer number of lost treasure legends that come out of Kansas. With a rich history, there are many lost treasure stories in Kansas that go back all the way to the 1500s.
From French explorers who buried treasure to buried loot by outlaws and buried miners' gold, you will find every type of lost treasure legend in Kansas.
Quick Recommendation for treasure hunters: There are so many ways and tools that can help you find treasures. The tool that I actually recommend is using a Metal Detector. Indeed, while there so many expensive models out there costing 1000s of dollars, I still recommend using a mid-level machine that should not cost you that much. In fact, if you don't have a big budget, I recommend using this quality metal detector that should be affordable for most average hobbyists out there. It has more than enough features you will need to find most treasures buried in the ground.
Without further ado, here are some of the most popular tales of lost treasures in Kansas …
1. Treasure of the Big Timber Ghost Town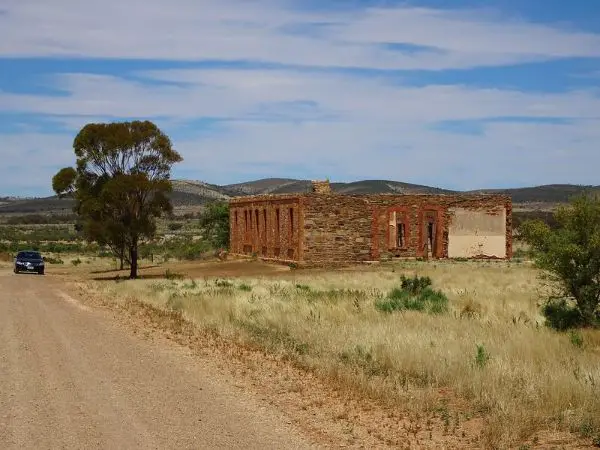 Big Timber is a famous ghost town of Kansas that is located just five miles northeast of Randolph on route 77 in Pattawattomie County.
This old town was a prominent farming community that was abandoned during the early 1900s. Many ancient artifacts have been found here by amateur and professional metal detectorists.
However, remember that if you want to hunt on private property, you will still need to obtain the required permission.
2. Treasure near Marysville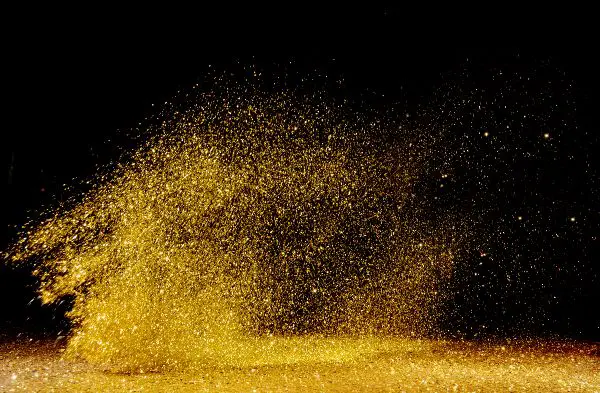 There is a famous treasure legend related to Kansas near Marysville, on the Blue River. The story is about a treasure of gold dust that was hidden in two buckskin bags.
The gold was initially taken out from the California gold fields by two miners. The miners, while returning from California, were killed by Indians just after they buried their cache.
The treasure still remains hidden, and the exact location is also unknown.
3. Treasure near the Harris Creek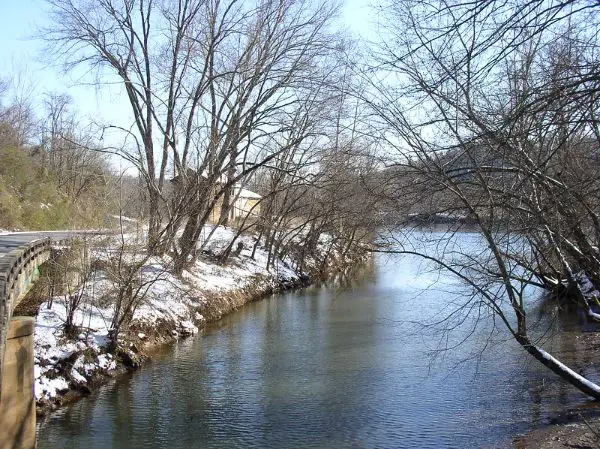 There is a story of lost treasure located at the Harris Creek near the old G. W. Potts farm, very close to Oneida. The treasure is believed to hold around 20 pounds of gold nuggets.
This gold was lost during the 1860s by a California gold prospector as he was attempting to cross the creek. Unfortunately, the miner drowned, and the treasure remains lost in the creek to date.
4. Treasure on the University of Kansas campus
The campus of the University of Kansas is supposedly home to an army payroll treasure that included $195,000 in gold and silver.
The treasure is said to have been buried quickly by four US Army soldiers who were being chased by a group of outlaws.
However, the soldiers were not able to escape the attack, and only one of them survived. The surviving solder informed authorities that he knew the general place in which the payroll was hidden, but due to heavy rains that soon washed out the entire area, they were never able to locate the hidden cache.
5. Treasure in Republican
Located in Republic County, there is a farm just a couple of miles south of Republican, which is believed to be the location for several large caches of gold coins.
These coins were said to have been hidden by illegal liquor makers in the early years of the 1900s.
6. Treasure on the Francis X. Aubrey Steamboat
The Francis X. Aubrey was a paddle-wheel steamboat that sank in the Missouri River in Leavenworth County. It was said to be carrying $500,000 in gold and silver
Since then, there have been several coins that keep washing ashore on near the beach of the Leavenworth National park from time to time.
Locals believe that the coins are from the wreck of this steamboat itself.
7. Treasure buried near Lakin
Legend has it that around $24,000 in silver coins were buried in 1828 on Chouteau's Island in the Arkansas River, just five miles southwest of Lakin.
However, while Chouteau Island was located along the Santa Fe Trail, it has since then disappeared due to the erosion of the Arkansas River.
8. Treasure buried in Lawrence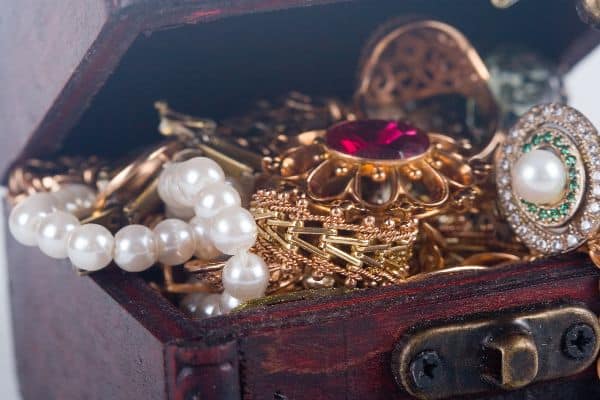 It was around 1862 that an army paymaster was robbed while he was en route from Lawrence to Denver in Colorado. He was carrying nearly $195,000 in gold and silver coins.
These coins are believed to be buried between Lawrence and the Wakarusa River, between two sycamore trees.
The point is said to be located just south of Lawrence in Douglas County.
9. Treasure buried in Morland
It is believed that a party of either California gold miners or Spaniards threw a treasure chest into the Soloman River near Morland upon being attacked by Indians.
As time passed, the river changed its course, and the chest was never recovered. Many sources claim that the treasure, now believed to be buried under dry ground, contained a stash of gold bars estimated to be worth over $400,000.
10. Lost Treasure of Offerle
In 1851, a group of California gold miners and their families were returning were attacked by Indians around the Arkansas River, a location that later became known as Taylor Ranch, just two miles southwest of Offerle.
Nearly $90,000 worth of gold dust is believed to have been buried in a Dutch oven at this site, but the only survivor of the incident, who was an eight-year-old girl, was taken captive by the Indians. She survived and passed on the story to her descendants.
In 1918, a woman claiming to be her relative turned up in Kinsley with a map that indicated where the treasure was hidden, but she was not able to locate it.
11. Lost Treasure in Randall
In 1910, a miserly farmer named Davey Morris died on his farm just three miles south of Randall in Jewell County. Morris was a loner and a hard-working farmer who survived very frugally in just a small cabin on the farm. He sold his produce and earned cash for over 30 years.
It is known that he kept stashing away his money in hideaways around his property. After his death, it was found that Morris was not at all poor, with the discovery of various amounts of cash hidden all over the cabin.
Morris had also stashed away large sums outside of the cabin on other parts of his farm, but these still remain lost today.
12. Lost Treasure in Topeka
Legend has it that $500,000 to $1 million worth of gold coins were buried on the old farm of Abram Burnett, located on the northern side of the Shungannunga Creek, which cuts through the town of Topeka. You will often find treasure hunters trying their luck out here.
13. Lost Treasure in Wallace
One of the first merchants to settle in the town of Wallace was Peter Robidoux in the 1800s. His business continued to grow and prosper here. It is believed that he hid several caches of gold and silver coins in and around the town, which continue to be hidden even after his death.
14. Treasure of Big Basin
Located near the Big Basin monument and St. Jacobs Well, just 12 miles northwest of Ashland on Route 160 in Clark County, there is believed to be a cache of $200,000 of gold coins and bars.
Final Thoughts
Hopefully those lost treasures in the state of Kansas got you excited to start your own adventure to hunt for treasures yourself, whether in Kansas or any other state.
If you are aware of any other lost treasure in Kansas or you've got any story you want to share, let me know so I can feature it in this article.