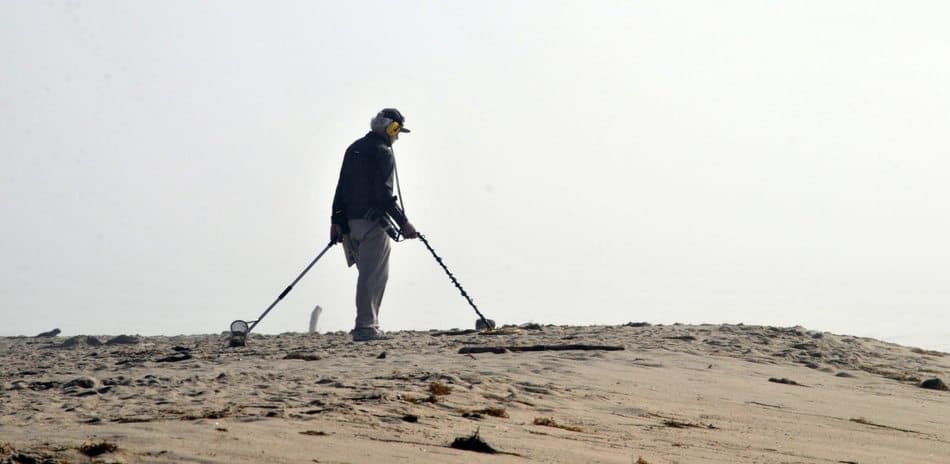 Arizona, known for its desert climate, is certainly a good place for us as detectorists who love finding new stuff! Indeed, despite its tough climate the finds opportunities it represents are significantly high …
Nevertheless, you should definitely not sleep on laws that organize and regulate this Metal Detecting in Arizona. I mean, at the end of the day, this hobby is about having fun and not getting into any sort of trouble with local authorities …
… In this article, I do my very best to explain most of what you should be aware of before using your beloved machine in Arizona soil! Indeed, I talk about …
Most important laws regulating this hobby
The locations that should bring valuable items for you
Machine recommendations for Arizona type of soil
Gold prospecting in this State
Most know Clubs there
In addition to some other useful hacks …
So, without further ado, let get into the topic!
What are the metal detecting laws in Arizona?
This hobby there comes under the Arizona Antiquities Act as well as federal laws such as the ARPA (Archeological Resources Preservation Act) Law!
It is permissible to detect in the national forests in there, but you might require a permit. You can get a Special Use Permit from the US Forest Service…
…However, keep in mind that permits might not be granted in each individual case, though the applications will be reviewed.
Land that falls under the Bureau of Land Management (BLM), searching for relics and artifacts, including old bottles or any pieces of buildings and equipment is not allowed without having the requisite permit!
Permits are usually only given to people who meet the department's specific qualifications!
There is no rule in place for searching for coins on BLM land. In fact, there is no rule in Arizona about detecting non-relic materials.
On Arizona state lands, no archaeological collecting is allowed without a permit, especially those archaeological items that are at least 100 years old or older. This also includes jewelry, textiles, pottery, tools, weapons, etc. This, however, does not include bottles, coins, and arrowheads.
Since there are many different sets of rules for various things in Arizona, it is always advisable that you check in with the local authorities regarding the law applicable at the place where you want to detect.
Where to go detecting in Arizona?
When it comes to finding hidden treasures or searching for valuable items with a detecting machine, there is probably no other state that has as many treasure tales as Arizona does!
In fact, the stories of hidden treasures in there might surprise you and will also keep you busy for years…
… Some of the Ideal places to search through with a detector in hand are as follows:
Hunting for Roy Gardener's train robbery loot near Flagstaff
Searching between the Cerro Colorado mine and the Cerro Colorado Mountains for stolen bullion
Near the Tumacacori Mission – there are rumors of a hidden underground silver mine in the area
Hunting for Bronco Bill's stolen booty near Solomon
The area near Canyon Station
Foothills of the Cerbat Mountains
Davis Mountains
The ghost town of Gilette
Near New River
Black Canyon City
Best Detector for Arizona soil…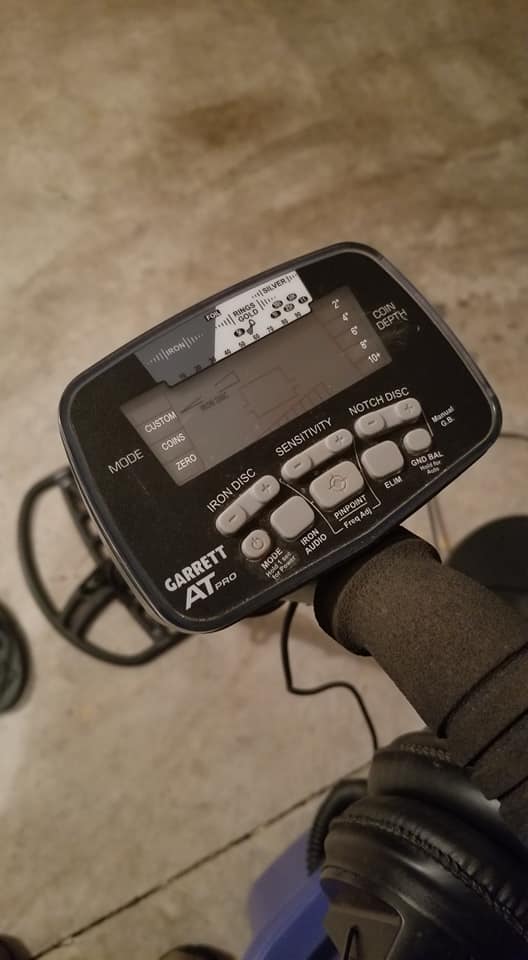 Arizona is one such state where almost every type of soil can be found, with only the exception of tropical soils…
…There is a lot of clay present in Arizona ground which is also very alkaline due to the presence of clay. Under the surface soil, there is also very hard to penetrate layer present known as caliche.
In Arizona, there is also another common type of soil found that is known as Casa Grande. This type covers several million acres of southwestern and central Arizona. Casa Grande soil is low in a nutrient.
In such type of state where there is a lot of different varieties of soil to be found, the best device to opt for would be an all-terrain detector!
One of the notorious ones is the Garrett AT Pro (Check it Here on Amazon!) … Though priced higher than other models, it is one of the most high-tech devices and its machinery and electrical system is second to none…
… At the same time, the machine is very easy to use for both beginners and seasoned practitioners. The company, Garrett Electronics, has also been around for many years and they are well aware of what a detectorist is looking for in an All-Terrain machine.
The model comes with automatic and manual ground balancing, which are essential to have even better results…
… There is coin depth detection, as well as high-resolution iron-detecting, mid-range frequency, as well as super-fast recovery time!
Finally, if you are not a big fan of the Garrett Machines, you may want to Check my Favorite Machine Here on Amazon! It is from Minelab and brings some serious new technology to the table, especially the ability to operate at several frequencies all at the same time!
Gold Prospecting in Arizona …
This state has a rich history of gold mining and there are hundreds of areas there that produce gold and are great for gold prospecting!
There are, in fact, many gold districts, as well as thousands of gold mines, gulches, washes, and prospects worth exploring using a detector.
For example, Lynx Creek is located in central Yavapai County and is known as the richest gold area in the state! Unlike other areas, there is water present in Lynx Creek, making it easier to carry out panning and sluicing in this region…
…Furthermore, there are also several miles of the creek that has now withdrawn from mineral entry, meaning that nobody can file claims in this area, making it open for gold searching and exploring by the public.
This is a very popular area and a lot of explorers come here. Even then, though, it is believed that there is still a lot of gold left to be found here.
Another great gold mining area is Rich Hill present in Yavapai County that is within the Weaver District. This area is said to be loaded with gold. Right from the top of Rich Hill to the foothills in Antelope and Weaver Creeks. The area here has also produced some exceptionally sized gold nuggets, but there are many mining claims there … So be careful if you want to detect there!
The Little San Domingo found in Maricopa County within the Wickenburg area is also a very rich area for those aiming for gold. You are bound to find many prospectors going around with a metal detector there.
Want to learn more about finding gold using a detector?! Then check this article!
What other finds you should expect there?
Arizona has a rich history and it is one of the most beloved states for detectorists to search for gold!
While gold is the primary item that people look for in the state and in most cases, also successfully find, there are also some other finds that you might find in Arizona.
From ancient coins to valuable jewelry and relics, there is a possibility of finding many other things there…
…Silver items are also something many hobbyists end up finding there.
Are there detection clubs in Arizona?
This hobby is a very popular there, especially with many detectorists coming to the state to search for gold! As a result, there are many detecting clubs in the state…
… Some of the most popular ones include:
Superstition West Treasure Hunters
Huachuca Prospectors Association
Superstition Mountain Th'ers Club
Mohave Prospectors Association
Colorado River Treasure Seekers (Forum)
Roadrunner Prospector's Club
Havasu Gold Seekers
P.A.A Phoenix Chapter
Arizona Association Of Gold Prospectors
Quartzsite MDing Club
Arizona Treasures Unlimited
Huachuca Prospector Association
Detectors Unlimited MDing Club
P.A.A Tucson
Southeast Arizona Relic and Coin Hunters
Gila Valley Treasure Hunters
Southwest Treasure Hunters Club
Desert Gold Diggers
Gold Rock & Gem Adventures
How to get your Permit there?
The Arizona State Land Department is the primary government body that gives out the permits for this activity!
Even BLM offices in the state can give you permits for detection activities … If you want to explore national forests, then you need to obtain the permit from the US Forest Service local office present in the state…
… If you are in doubt about where you can get the permit from, you can always ask the forest officer in charge and find out about the detailed procedure!
To detect at state parks, you should seek for the park manager or the park superintendent Permission.
Exploring Arizona ghost towns
The state has a rich history of mining, due to which today there stand many ghost towns within the state…
…As the mining operations wound up in a particular place, the town was usually just left to ruins and ended up becoming a ghost town over the years!
These ghost towns are extremely well preserved and give a glimpse into the lives of people of a time long gone…
… They are also ideal for hobbyists and you will find many people roaming around in hopes of finding something valuable with their beloved machines.
Some of the main ghost towns that you may want to try your luck at include:
Oatman
Ruby
Clifton
Vulture City
Castle Dome Landing/City
Jerome
Bisbee
Tombstone
Fairbank
Goldfield
Detecting in Arizona desert
The desert areas in Arizona are ideal for people looking for gold nuggets!
Many lucky explorers have found gold in several parts of the Arizona desert. Some of the best-known places in the desert for gold prospecting are:
Lynx Creek
Weaver (Rich Hill)
La Paz
Greaterville
Apart from the bigger places, there are also many smaller known places where gold deposits have been found, especially in the western part of the state.
Are there equipment stores there?
There are many stores there that sell detection machines and other related equipment!
It is also possible for people to rent a detector for a week or even a month here in Arizona. Some of the leading stores that sell equipment are:
A & B Prospecting Supplies
Tesoro
Arizona Mining Claims
Mule Services
Sportsman's Warehouse
Fry's Electronics
Big 5 Sporting Goods
Conclusion
If you are a detectorist who's living in Arizona or you are just having the intention to travel and spend some time there, then you should be somewhat conscious of the big opportunities that this state could represent for you …
… So, you should simply not miss on this opportunity!
Just don't forget to stick to the rules and detection code of ethics, so you will give a great example & impression about our beloved hobby!
As I've said before, I've tried my very best to put together this article to make it as a resource for those who are going detect in this state … So if you are aware of any useful info that I didn't include in this Post, then just let me know in the comment section below …
… So other people will learn from you!