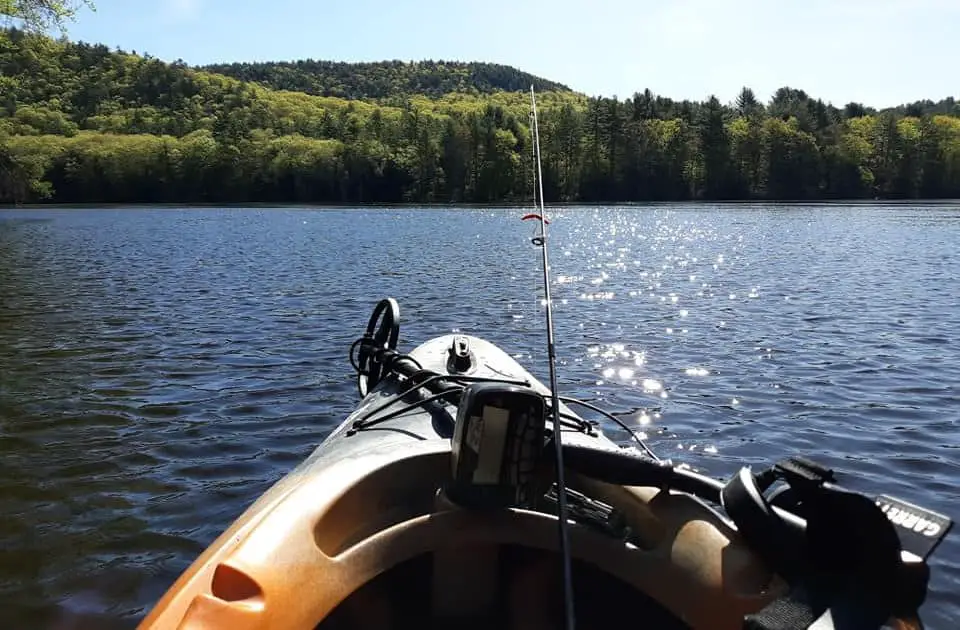 Canada, such a large and beautiful country with some fascinating landscapes, is a great country for metal detecting practitioners who are looking for some highly valuable finds!
The most important thing that you should turn your attention to, especially at the beginning is understanding the rules that regulate this hobby in this state! Thus, you will ensure enjoying this activity without really having any issues whatsoever with law there …
… In this Guide, I let you know about the most important rules that you should mostly respect before you start using your beloved detector in Canada soil … Indeed I talk about…
The regulating laws for this hobby there
Some interesting places that you should explore
Detector recommendations for Canada type of ground
Approaching Gold Detection there
Some Relevant clubs that you can join
Exploring Canadian National Parks
As well as other helpful information …
So, Let's get this thing started!
(Legal Disclaimer: Before Detecting in any suggested Location in this article, please check first with local authorities there to make sure it is fine to explore)
What are the Metal Detecting laws in Canada?
Public lands don't, generally, have any laws against the use of detectors in Canada. However, if you want to explore a private property, then you must obtain permission from the landowners! This means that you should do your homework to figure out if a land is private or public …
… In addition, National and provincial parks are off limits, and you cannot take your detector there it seems. However, many local detectorists confirm that except registered archaeological sites, there are no serious restrictions to detect there…
… On the other hand, Beaches have no regulations regarding the hobby, thus, you should be using your detection equipment freely across all the Canadian beaches!
Where to go metal detecting in Canada?
There are many places of interest in there that are decent for this activity. The country is dotted with many mysterious locations and strange sites that draw detectorists from all over the country and the world …
… Here are some of the best places in Canada that should be ideal for you:
Bayer Lake's mystery walls: It is believed that these mystery walls were built during the early settlements of Halifax, placing the construction in the late 1700s or early 1800s. The position of these mysterious walls are on high ground and you get a beautiful view of the entire area around. The likelihood of finding ancient valuables is high at this place.
L'Anse Aux Meadows Norse village: This is a Norse village that settled around the year 1000 and is one of the most famous Viking settlement in North America. This ancient village area is known to yield many old relics.
Crooked trees of Alticane: This is a grove of twisting aspen trees that you will find just outside of Hafford in Saskatchewan. This spot is known for all types of folklore and even paranormal explanations. Due to this, there are many people who come to explore this place. Take your machine along with you – you never know what you can find there!
Screaming Tunnel and the Blue Ghost Tunnel: This is located at the Niagara Region of Ontario and is home to many haunted train tunnels. The area surrounding the tunnels is known for its creepiness, stuff that legends are made of. The Blue Ghost Tunnel or the Merritton Tunnel as it is commonly known attracts many hobbyists who want to try their luck with a detector.
Oak Island money pit: It is believed that in the mid01800s, Captain Kidd had buried his gold treasure here.
Best detector for Canadian type of ground…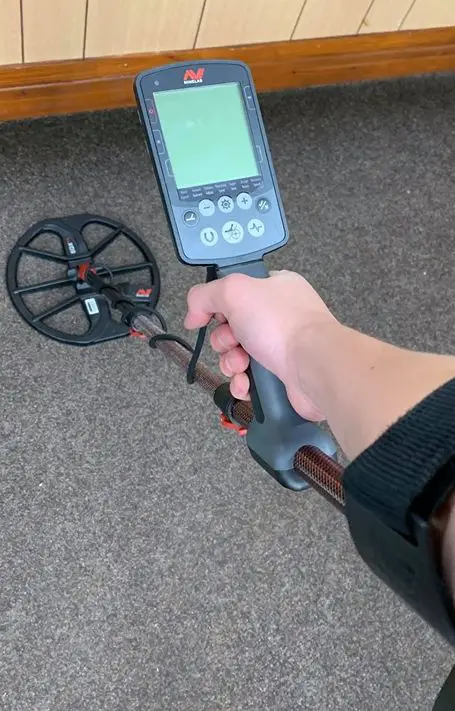 There are around ten different types of soil present in Canada. These include:
Brunisol
Luvisol
Vertisol
Gleysol
Solonetz
Organic
Cryosol
Chernozem
Podzol
Regosol
Organic soils can be found majorly throughout the country and layers of organic material have built up over a period of time. Due to the presence of glacial materials, there is a layer of sedimentary rock that is high in clay and in base cations as well including magnesium and calcium.
In such varied types of soil in Canada, it is best to use the Minelab Equinox 800 (Learn More about it Here on Amazon!) or any detector with similar characteristics. In fact, it has one of the best quality of assembly amongst the other branded equipment in the market today…
…The device has a new type of innovative simultaneous multi-frequency technology. This Minelab product is adapted for any target type as well as all ground conditions. All you need to do is set your detecting location (Parks, Beach, Field, Gold) and you can start detecting.
It comes with an added functionality of a separate Gold Mode in which it operates on a high frequency of 20 up to 40 kHz!
There are 8 customized search profiles and each detection mode features two custom search profiles so that you can save your required settings with each mode. It is also completely submersible (up to 10 feet) and is well suited for exploring rivers, lakes, streams, and even on the salty beach water!
The sleek and lightweight design of this machine allows you to carry it everywhere …
… If you are looking for a cheaper choice, you can Check This Reliable Model Here on Amazon!
Exploring Canadian national parks…
As I've said before, detecting is N. Parks is by definition forbidden! However, the only legal way to get a detection permit issued by the Park Superintendent …
… The restriction is in effect across all the national parks in the country and is also in effect at all times. If you do not have a valid permit, you might have your detector confiscated and might also face a fine.
Some of the major national parks in there where you may want to try your luck are:
Banff National
Jasper National
Yoho National
Kootenay
Riding Mountain
Gros Morne
Cape Breton Highlands
Glacier National Park of Canada
Mount Revelstoke
Waterton Lakes
Ivvavik
Elk Island
Prince Albert
Gold prospecting in Canada – What you should know
It surprises many people to know that Canada is actually one of the most gold-rich geographic locations in the world!
Yet, it is not easy to figure out where to find gold in there with your machine. There have been over 300 productive gold mines in Canada, mostly located in the Canadian Shield region of the country, including Winnipeg, Ontario, Manitoba, Quebec, and British Columbia.
Out of all the regions here, Ontario is one of the most popular places for gold prospecting. Quebec is also very popular…
… Every year thousands of prospectors flock to Yukon to search for gold! The area around Klondike River in Yukon is very popular for that too…
… Many of the placer gold deposits in Canada are usually found in creeks, rivers, and streams by amateur detectorists. The shores around the Fraser River in British Columbia is also noted for its reserves of gold and you will find many recreational prospectors trying their luck. Tranquille Creek in Thompson County is also very popular.
Panning and sluicing are the methods commonly used. However, it is fair to note that gold prospecting in the country is not as common as it should be!
For more info about this Topic, you definitely should check this Gold Searching Article! I've included a Ton of Helpful Info about Gold Prospecting …
What other finds you should expect?
There are many interesting finds that can be found in there. You never know what you will end up finding when you are out detecting in the country…
… The following targets are the most commonly found types of antiques that are found there:
Jewelry: Earrings, necklaces, hair pins, ankle bracelets, and many other types of jewelry have been found with a detector in Canada. Most of the jewelry that has been found have at least one metal part, making it easier to detect. Often times, the stones and gems are still found to be in an intact condition, making the treasure find even more exciting!
Coins: coin shooting is extremely popular in Canada! While many coins are not antiques, but some of them are old as well. When you find certain special coins right out of the ground, no one can understand that excitement that comes with it …
Glass Bottles: You may find it surprising to know that antique glass bottles are also found by detection devices. This is possible because there is usually a metal cap or closure on the bottle that the machine detects. Antique bottles are usually found as part of a treasure cache in which the detector has located other metal objects.
Buttons and buckles: You may find many buttons and buckles there. These are commonly worn metal items from the past and since they are not common anymore, these finds are known to be quite valuable.
Are there good Clubs?
This hobby is a very popular in Canada and as a result, there are many detection clubs throughout the country. Some of the popular ones include:
The Rainbow's End
Calgary MD Club
Canadian Treasure Seekers
Canadian Heritage Seekers from Niagara Peninsula
Chatham Kent MD Club
Durham MD Club
Lower Canada
Thames Valley MD Association
Southern Ontario Hunt Information
Toronto MD Club
Thames Valley MD Association (TVMDA)
Are there Equipment dealers in Canada?
There are several dealers of detecting equipment there. Some of the major ones in the country include:
Canadian Treasure Seekers
Middlesex Detector Sales
NorthCoast Metal Detectors
Forest City Metal Detectors
Radioworld Inc
Ackert Supplies Metal Detectors and Accessories
Detecting in Ontario …
The landscape of Ontario is ideal for this hobby. The landscape consists of flat plateaus and low, rounded hills, and crisscrossed by many rivers and lakes. These rivers and lakes are good spots for gold prospecting and also for overall detecting. Some of the best places to explore in Ontario include:
Merritton Tunnel in St. Catharines
Mackenzie House
Donnelly Farm
Inn at the Falls in Bracebridge
Bala Bay Inn
Old Oxford County Court House and Jail
The area around the Gibraltar Point Lighthouse
Around Drummond Hill Cemetery
Places around Peterborough Lift Lock
No permit is required for Ontario, though in some national parks, you might need it!
Detection in BC …
British Columbia (BC) is the western-most province of Canada. It is the third biggest province of the country…
… There are many national parks and National Park Reserves there, which are all excellent places for exploration!
BC is a historical place and there are many locations throughout the province that are worth visiting your lovely machine. Some of the best places in British Columbia include:
Deadman's Island
Waterfront Station
Gastown
Craigdarroch Castle
Hatley Castle
Hycroft Manor
Exploring Ottawa …
Ottawa, the capital of Canada, is located along the banks of the Ottawa River. It was founded in 1826 and the city has a rich history. The Rideau Canal and the Rideau River are both also located in Ottawa!
The hobby is popular in Ottawa and you will find many people going around with their detectors at many spots all over the city. Some of the common detecting places in the province include:
Area around Rideau Canal
Grounds of the Fairmont Château Laurier, but with permission
Marlborough Forest
Wesley Clover Parks Campground
Maplelawn Garden
Mooney's Bay Park and Beach
Conclusion
I really hope you've learnt lots of useful information in this guide! My main goal is simply to make you exited as much as possible to explore more territories in which you will enjoy metal detecting as a Hobby to the fullest… Canada is a great Country for hobbyists for sure!
Wish you are excited to live and witness this experience in the near future! Just don't forget to make sure that you are on point from a legal perspective …
… Finally, if you want to learn more about the hobby, I highly highly encourage you to check this complete metal detecting guide for beginners and seasoned detectorists! You will learn a lot!!