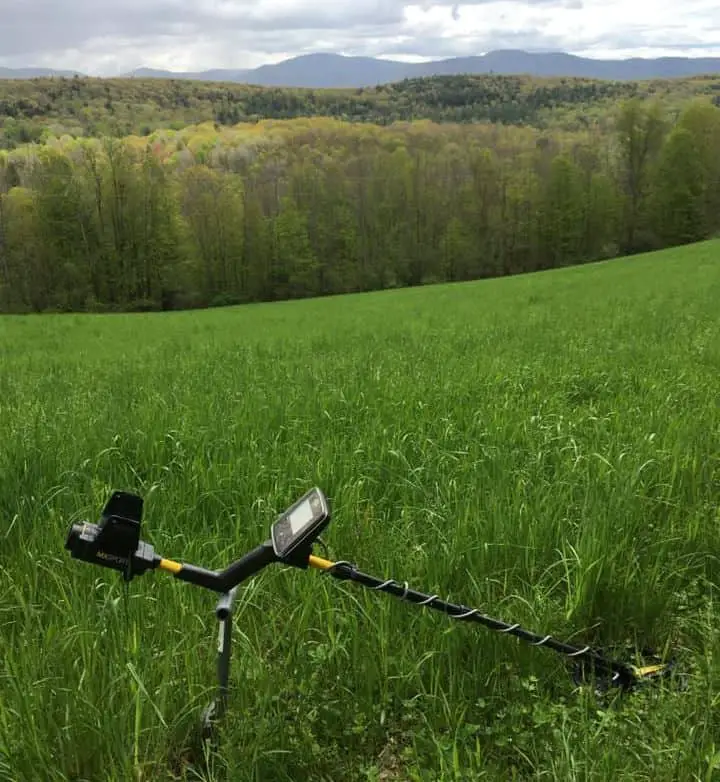 North Carolina, known for its Vast and Beautiful Mountains, is without a doubt a great place to enjoy metal detecting as a hobby!
The only thing I want you to do before stepping foot there with your machine is to understand the regulating rules! Thus, you will make sure to avoid any trouble …
… As you've landed here in this Post, you have nothing to worry about as I explain all these rules! In addition, in this article I talk about:
Best Places to explore there
Beach detection in North Carolina
Machine Suggestions for the type of soil!
How you should handle Gold Prospecting there
Some clubs you may like to join
As well as more helpful info …
So, let's jump right in!
What are the metal detecting laws in North Carolina?
In this state the hobby is more or less allowed without a permit! In fact, there is no permit required even for detection on private properties (at the best of my knowledge). However, you still need to ask for permission from the landowner before you can access the property (That's the right thing to do anyway).
While in general there are no laws that prohibit metal detecting in North Carolina, there are some restrictions in some select areas of the state!
For example, detectors are not allowed in any of the state parks in there except if you want to locate a lost property (Sounds like a good excuse lol!). For this also you need to first get a Special Use Permit that is issued either by the Park Superintendent or the designee. In this case, also, a member of the park staff will accompany you while you search for the lost item.
Furthermore, some local laws might govern the use of detecting machines on beaches that are not associated with state parks. It is best that you contact the appropriate beach town where you plan to hunt in order to check if the activity is actually allowed in that area or not.
As far as state forests are concerned, you need to ask for permission from the Forest Supervisor who oversees that particular forest that you want to explore.
If you plan to dig on Federal or State lands, then keep in mind that the activity is governed by the Antiquities Act and the Archaeological Resource Preservation Act (ARPA). Both these laws state that you cannot excavate, remove, or damage any archaeological resource that is located on State or Federal lands.
Where to go detecting in North Carolina?
This state is full of majestic mountains, charming piedmonts, intriguing and mysterious hiking trails, and is also blessed with a picturesque coastline!
It shares its borders with Georgia, Tennessee, South Carolina, Virginia, and the Atlantic Ocean. North Caroline has a fascinating and rich history and heritage due to which it is a paradise for treasure hunters who want to try their luck with a detector.
Here are some of the best spots in the state that you may want to explore:
Cloud Chamber for the Trees and Sky in Raleigh – try your luck on the grounds of this hobbit house.
Abandoned Henry River Mill Village in Hildebran – This completely abandoned village is ideal for searching with a detection device.
Abandoned Land of Oz Theme Park in Beech Mountain
Grounds of the Castle Mont Rouge in Rougemont
Grounds around the Judaculla Rock in Sylva
Devil's Tramping Ground in Bear Creek
The Bunker Hill Covered Bridge in Claremont
The area around the Helen's Bridge in Asheville
A good machine for this state soil!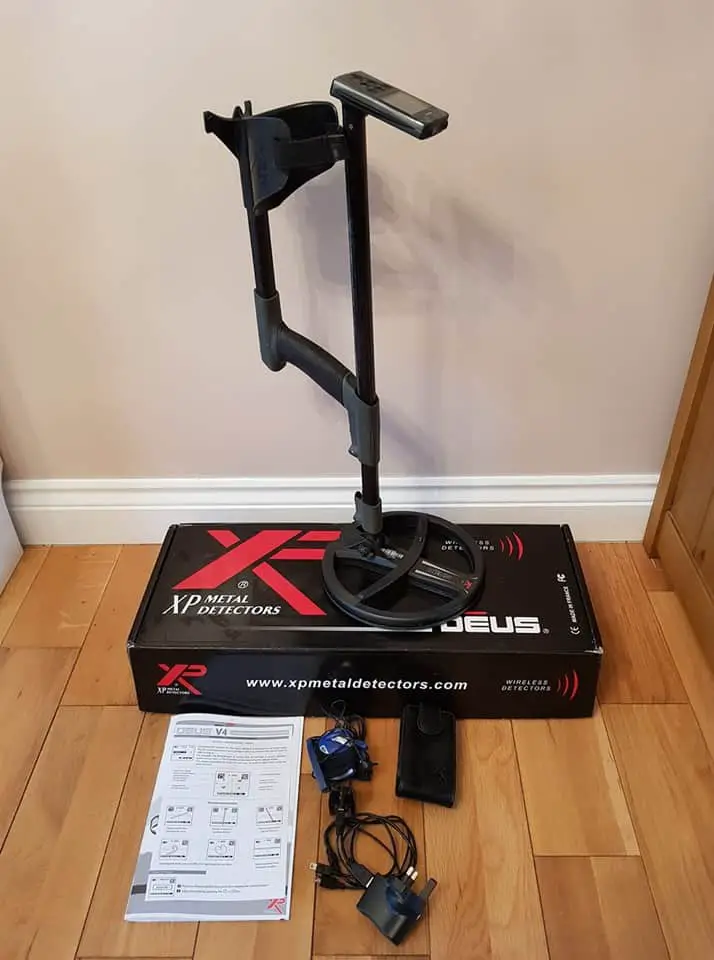 While North Carolina is home to over 400 different types of soil, the most common soil type within the state is Cecil soil. Cecil soil is found in the Piedmont region. Apart from Cecil, you can also find sandhill soil in the Coastal Plain and organic soil in the wetlands of North Carolina.
With such a wide variety of soil types in the state, it is best to opt for an all-terrain metal detector so that you don't face any problems while changing from one terrain to the next.
The XP DEUS (Check it Here at Amazon!) is a great machine for such circumstances, keeping in mind the diverse terrain of the state.
This is a multi-frequency machine and has a full range of advanced features!  One of its best features is that it is a wireless detector. The headphones, coil, and the remote control all communicate through radio signal, eliminating any need for wire connections.
The coil itself also contains a digital circuit that allows for processing and analyzing detection signals, increasing the quality of the signal and also allowing better detection sensitivity.
It can operate on several frequencies (4 kHz, 8 kHz, 12 kHz, and 18 kHz) and also has a plus/minus shift. This means that the device is suitable for a wide range of applications, such as relic hunting, coin, and even beach hunting. However, keep in mind that the control unit of the device is not submersible.
This device is also ideal for gold prospecting which makes it a great asset for sure!
Finally, if you find this machine pricy for your budget, then you may want to check this Cheaper Detector Here at Amazon! It is a Fisher model that brings enough features to make your detection journey pretty successful!
Beach detecting in North Carolina …
Detection on this state's beaches is very popular! If you head out to some of the popular beaches here, you will find many walkers wearing earphones and detecting on the beaches.
To get properly started you need to know that there are some beaches that prohibit the use of detectors. For examples, all the beaches down past Hatteras through Ocracoke do not allow the hobby!
The northern beaches above Bags Head that include Duck, Corolla, and Kill Devil Hills, are fine for this activity, but if there is a sign that indicate that you cannot use a metal detector, then do not do it …
… Any of the beaches of state parks in North Carolina do not allow the hobby. The only exception to this rule is if you want to find any lost personal property. Even for this, you will need to get a special use permit from the state park office, and a state park ranger will accompany you as you search for the lost item.
Searching for Gold there …
Gold prospecting is another aspect of this hobby which is quite popular. It surprises many people to know that the gold rush in North Carolina happened nearly 30 years before California.
In fact, gold prospecting in there can also yield gemstones such as sapphires, rubies, emeralds, and garnets. Occasionally, if you are lucky, diamonds have also been found.
The gold prospecting sites are present all across North Carolina from the Clay and Swain counties in the Western part of the state to Halifax, Nash, and Franklin counties in the Eastern part of the state. Due to the popularity of gold prospecting, many of these sites are accessible easily from primary and secondary roads.
If you are panning for gold, you will be fairly surprised at the huge number of small gemstones, especially garnets, which get caught in your gold pan. If you are using a gold detector like the Garrett AT Gold (Check it Here at Amazon), then the recommendation of local detectorists is that you search for gold nuggets.
Another common advice is to explore the rural schools and churches to look for valuable gold and silver coins and jewelry.
Furthermore, the town of Franklin is famous for rubies so if you are in that area, you will be able to search for rubies at many locations that actually advertise 'pan for a fee'.
For more solid info about this interesting Topic, I've put together this Complete Gold Prospecting Guide! I am sure that you will learn more on how to come up with this highly valuable metal in an efficient way …
What other finds to expect there?
North Carolina has many stories about pirate treasures being buried throughout the state!
Detectorists in there have reported finding gold coins from the shipwrecks that lie off the coast of the state. For example, in January 2018, divers found a stash of 14 gold coins and 24 silver coins from a shipwreck that was 40-plus miles off the coast of North Carolina.
Jewelry, arrowheads, Civil War relics, buttons, belt buckles, and of course, gemstones, are some of the other common finds in North Carolina.
Are there good clubs in there?
There are many detection clubs and online forums dedicated to the hobby in there!
These clubs frequently organize group hunts and other similar activities, and while members are obviously invited, many clubs allow non-members to also join in these hunts.
Some of the popular clubs in the state include:
US Artifacts Recovery Association
Southeastern Treasure Hunters Society
Metal Detecting Association Of The Carolinas
Blue Ridge Coin & Relic Club
Blue Ridge Metal Detecting Club
Old North State Detectorists
Triangle Relic Recovery & Historical Preservation Association
Lower Piedmont Metal Detecting Club
CRABS-Carolina Relic And Beach Hunting Society
Antecedent Whispers Purveyance Society
Coastal Artifact Recovery
NC Metal Detector Club
Piedmont Treasure Hunters
person County Treasure Hunter's Club
Exploring the state Mountains there …
The western part of North Carolina, commonly abbreviated as WNC, is known to include the Appalachian Mountains…
…This area is therefore usually referred to as the state's Mountain Region. This part of the state contains the highest mountains in all of Eastern US!
The mountainous region of the state draws many enthusiasts! The Blue Ridge Mountains are one of the most popular mountains where you will find many detectorists trying their luck with their machines.
Mount Mitchell and Mount Craig are also fairly popular with detectorists.
If you are planning to explore the mountains there, do remember to carry a cell phone in case of emergencies and it is always better to go with someone rather than going alone.
These mountains can be quite dangerous, and during the rainy season, the terrain becomes very slippery. So be careful and follow all the safety rules of detecting on the mountains.
Conclusion
To wrap up, I really hope you've had some good value from this Post! I've made sure I cover all the relevant aspects that you will need …
… I want lie to you by saying that my goal was only to provide you with information, I also want to encourage you to take a step further and use your detector in different locations than what you are used to!
I am sure that by doing so, you will end up coming with some outstanding finds …
… Finally, if you want to explore other states, then have a look at California, this article break down everything!