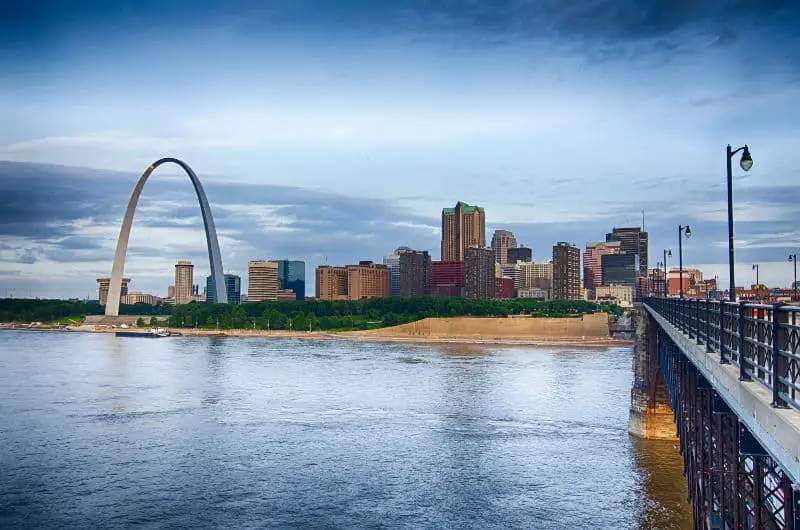 Missouri has a rich and interesting history. Popularly known as the Mother of the West, this cave state has numerous stories of lost treasures.
Home to the majestic Ozark Mountains, there are plenty of treasure hiding spots in Missouri. Here are some of the famous lost treasures of Missouri.
Quick Recommendation for treasure hunters: There are so many ways and tools that can help you find treasures. The tool that I actually recommend is using a Metal Detector. Indeed, while there so many expensive models out there costing 1000s of dollars, I still recommend using a mid-level machine that should not cost you that much. In fact, if you don't have a big budget, I recommend using this quality metal detector that should be affordable for most average hobbyists out there. It has more than enough features you will need to find most treasures buried in the ground.
Without further ado, below are some of the most popular tales of lost treasures in Missouri …
1. Farmer's Hidden Wealth and Ghost Hogs
There is an unknown amount of treasure believed to be hidden on an old hog farm located near Bloomfield, Missouri, in Stoddard County.
The story behind this lost treasure is almost unbelievable. It revolves around a hog farmer named Jenkins, who sold hogs to make a living.
He even made quite a decent amount of money by selling his hogs. By the 1890s, Jenkins was a crabby old man who was left alone after the death of his family.
So he would only go into town to buy what he needed, choosing to spend most of his time on the hog farm itself.
The townspeople believed he had a lot of money hidden away. With the death of Jenkins, the country sold the farm several times, but the owners consistently reported hearing strange noises and wild hogs roaming around the farm.
Over the years, the farm fell into decay, and some of the townsfolk decided to search for Jenkins' money that they believed was buried in several canning jars around the farm.
However, the story states that each time someone went to search for the Jenkin's treasure, the wild hogs would end up attacking them. The treasure seekers tried shooting at the hogs, but the bullets passed right through them, which is what led to stories that ghost hogs haunted the Jenkins farm.
Over time, people stopped searching for Jenkin's hidden treasure, and to this day, the treasure has not been found. And all that is left of the farm is just a part of a chimney.
2. The Buried Treasure of Alf Bolin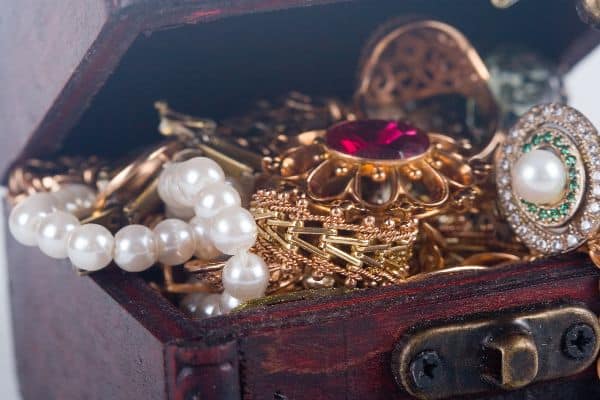 The buried loot of Alf Bolin is one of the most famous lost treasures of Missouri. The location of this treasure is believed to be at the Murder Rocks, located in Taney County, just around ten miles south of Forsyth, sitting off of Highway JJ.
Now, who was Alf Bolin? Alf Bolin was a murderous outlaw who caused mayhem with his gang of 20 between the states of Missouri and Arkansas during the time of the Civil War.
All feared Alf and his gang of outlaws, and when he was eventually killed, the people of the area celebrated by placing his decapitated head on a stake for all to see.
It is known that the Bolin gang would hide behind huge limestone rocks on a hill above an old road that led up to the Ozark Mountains in the southwest of Missouri.
From here, they had a great view of the people traveling up and down that road and would frequently steal and murder the passersby.
Since the Bolin gang amassed a considerable sum of money from these illegal activities, it is believed that much of the gang's loot is buried near this place. These limestone rocks are now known as Murder Rocks or Alf Bolin Rocks.
It is believed that a lot of gold and silver from the gang's days of looting and murder still remains buried up on the mountain near Murder Rocks.
There is a cave located nearby that was used as the main landmark to discover the treasures, but over the years, the location of the cave also has been lost.
Though several attempts have been made to find Alf Bolin's buried treasure, but no one has succeeded yet.
3. Lost Treasure of Parson Keithly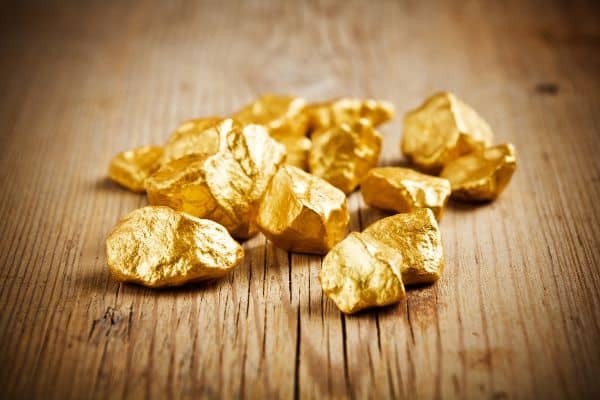 The lost gold of Parson Keithly is believed to contain around $6,000 worth of gold, and it is said to be located in a cave near Galena in Missouri.
Parson Keithly was a gun-toting preacher who was popular around the Ozarks area for preaching in the mid-1800s.
One day he left as usual for his walks but did not return for several months. His family got word that Keithly had gone to California to search for gold, where he stayed for almost three years.
He returned back to Missouri after that and again resumed his usual activities.
He did tell his family, though, that he did strike gold in California, worth around $6,000. Parson's family believed that he hid the gold either in a garden that was close to his house or in a cave that he visited frequently. Towards the end of his life, Parson started visiting this cave more and more, and people even began to refer to the cave as Keithly's Cave since he spent so much time there.
One day, knowing that he was dying, Parson told some folks that he wanted to be buried in that cave itself and began to build a tomb inside the cave.
He also made a stone door to cover the entrance of the cave. When Parson Keithly died in his 90s, he was buried and sealed in that tomb itself that he built in that cave. It is still believed that the gold he mined in California is buried with him in that cave. The cave can be found near Galena in Missouri.
4. Charles Boucher Treasure
The Charles Boucher lost treasure is a famous tale in Missouri. The story goes that Charles Boucher, a farmer, buried nearly 500 silver dollars somewhere near his cabin, which is located near ponds, just a mile south of West Plains.
Many treasure hunters have tried their luck, but to date, the treasure has not been found.
5. Lost Treasure of Jessie James, the Outlaw
It is believed that Jessie James, the famous outlaw, buried a large treasure that included $100,000 in gold coins and bullion near the Des Arc Mountains in Missouri, around eight miles east of the Gad Hills. However, not much is known about where exactly the treasure might be buried.
6. The Buried Valuables of Westport Residents
The Union troops attacked the town of Westport in Missouri on October 21, 1864. The residents, worried that the troops would loot their valuables, instructed the Father Bernard J. Donnelly of the Immaculate Conception Church to take their valuables and to keep them safe.
It is believed that Father Donnelly buried all the valuables, estimated to be worth anywhere between $50,000 to $100,000, in or near the cemetery of the church. However, Father Donnelly died shortly after burying the treasure, and it was never found.
While the church still stands today and is located in the Westport town itself in Jackson County, you will need to obtain the required permissions before you can metal detect on the cemetery grounds.
7. Lost Treasure of St. Charles
St. Charles is located on the Missouri River, just 20 miles northwest of St. Louis. This old town was a popular fur trading destination in the early 1800s.
Over the years, many metal detectorists have come up with interesting finds, including coins and relics, leading to speculations that there is a treasure buried somewhere in the town. If you want to try your luck, you should first do proper research on St. Charles and then begin your detecting.
8. Ruins of Defiance
As exciting as the name sounds, Defiance was an old town located one mile northwest of the Missouri River on County Route 94.
This town was originally located on the banks of the Missouri River, and there have been many small caches of gold coins that have been discovered near the ruins of this old town.
9. Lost Treasure of Big Lake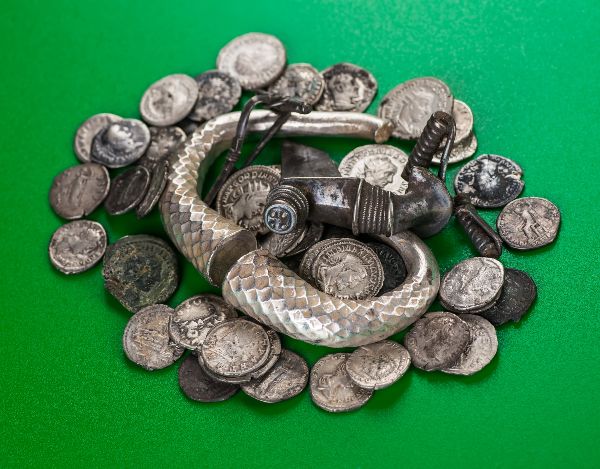 Big Lake is located around ten miles west of Mound City, on US 29. Many gold coins have been found on the eastern shore of the Missouri River, very near to Big Lake.
The coins are believed to be from the steamboat W. R. Caruthers, which sank nearby. The steamboat is believed to have been carrying $30,000 in gold coins at the time of its sinking.
10. Treasure of the Steamboat Sultana
Another lost treasure story associated with another steamboat is that of the Steamboat Sultana. The Sultana is said to have sunk around two miles south of Big Lake.
At the time of the sinking, the Sultana is believed to have been carrying $65,000 in gold coins.
11. Treasure of Doc Lynn Talbot
Doctor Lynn Talbot was a successful physician during the Civil War. It is believed that Talbot buried a keg full of gold coins somewhere on his property in Missouri.
However, the doctor was murdered by a robber because he did not reveal the location of where the cache was buried. His home, known as the House of the Seven Gables, located a couple of miles north of Barnard on State Route 71, is believed to be the location of this hidden treasure.
12. Treasured buried at the Hollow Baptist Church Cemetery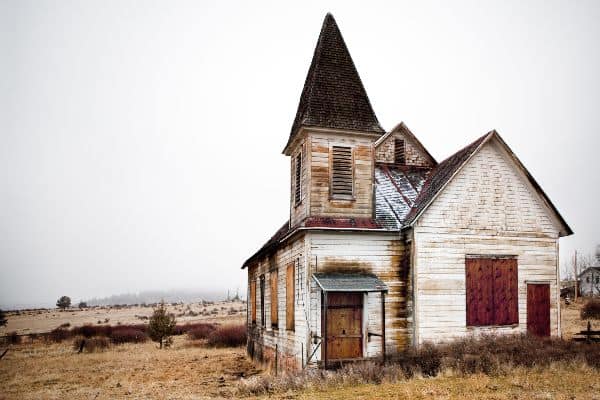 At the start of the Civil War, there were three farmers, one of whom was named Charles Ottman, who had farms in the area of Springfield in Missouri.
All three farmers signed up to fight for the Confederacy. Before leaving for the war, they gathered all their valuables of silver, gold, and jewelry and buried them for safekeeping.
They put these valuables in an iron pot and loaded the pot on a wagon. During the night, they drove the wagon to an old church known as the Hollow Baptist Church, located in Cedar County. They buried this pot of valuables in the cemetery there.
They found a flat rock and wrote out a map on it that would help them track down their buried treasure when they returned.
Of the three men, only Charles Ottman returned, but he was no longer of sound mind. He kept going to the cemetery and digging around in the dirt, trying to locate their buried iron pot of valuables, but he never found it. It is said that the treasure remains buried there even today.
13. Spanish Treasure near Noble Hill
There are rumors that a Spanish treasure is buried somewhere along Highway 13, near to Noble Hill, just 13 miles north of Springfield on the Polk-Greene County line. However, not much is known about how much the treasure is worth or the exact location of where it is buried.
14. Jewelry Heist Loot
Sometime in 1927, a group of bandits stole $25,000 in jewelry and gems from an Independence jewelry store. Legend has it that this treasure is buried at the foot of an old oak tree between two large roots, just six miles east of Independence.
However, this exact location today falls somewhere in the Independence metropolitan area, and it is very difficult to determine the exact place.
15. Lost copper mine in the Ozark Mountains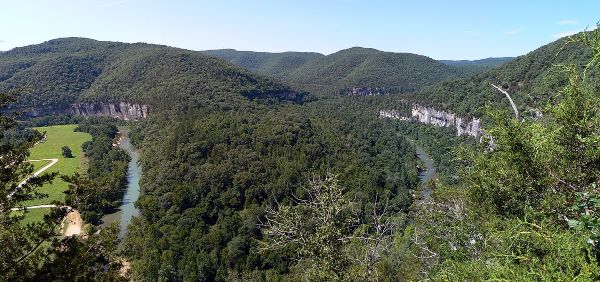 It was in the mid-19th century that a man named Joseph Slater is said to have found out the location of a hidden copper mine a couple of miles northwest of Jacks Fork near the Current River.
During the next three to four years, he sold nearly $50,000 worth of copper. In order to keep the mine secret, he sealed up the mine.
However, he could never return to the area, and the location of the mine remained lost forever. It is believed that the mine is located somewhere in the area of the junction of the Jacks Fork and Current Rivers. Many amateur and professional treasure hunters have tried to search for the mine, but have not succeeded.
Final Thoughts
I really hope that those lost treasures in the state of Missouri got you excited to start your own adventure to hunt for some treasures yourself, whether in Missouri or any other state in the US.
By the way, if you are aware of any other lost treasure in Missouri or you've got any story you want to share, let me know so I can feature it in this article.