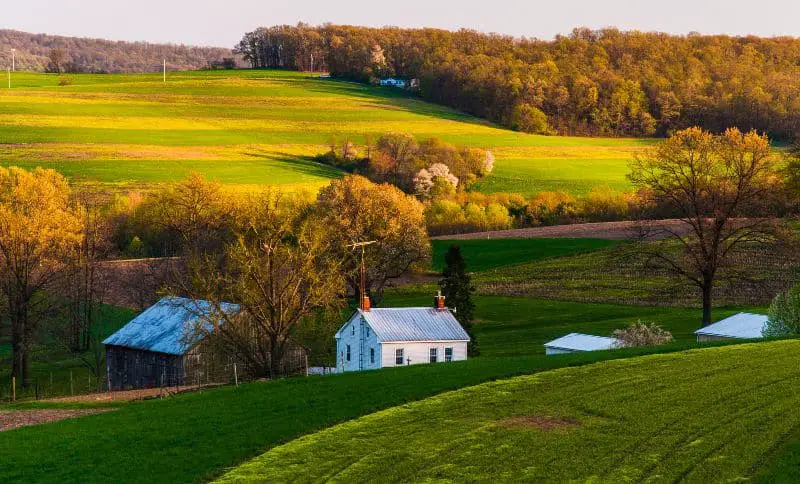 Pennsylvania might not be located anywhere close to the 'high seas' that were frequented by the pirates, but this does not mean that there are no buried treasures in Pennsylvania.
While you are unlikely to find a sunken Spanish ship in the Allegheny River, but there are several tales of lost treasures in this state that will keep you busy with your metal detector.
In fact, there have been many tales of lost treasures throughout the history of Pennsylvania. From American Indian artifacts and arrowheads to gemstones and Civil War bullets, there is a lot to discover here if you have the right metal detector with you.
Quick Recommendation for treasure hunters: There are so many ways and tools that can help you find treasures. The tool that I actually recommend is using a Metal Detector. Indeed, while there so many expensive models out there costing 1000s of dollars, I still recommend using a mid-level machine that should not cost you that much. In fact, if you don't have a big budget, I recommend using this quality metal detector that should be affordable for most average hobbyists out there. It has more than enough features you will need to find most treasures buried in the ground.
Without further ado, below are some of the most popular tales of lost treasures in Pennsylvania …
1. Cave of Lost Silver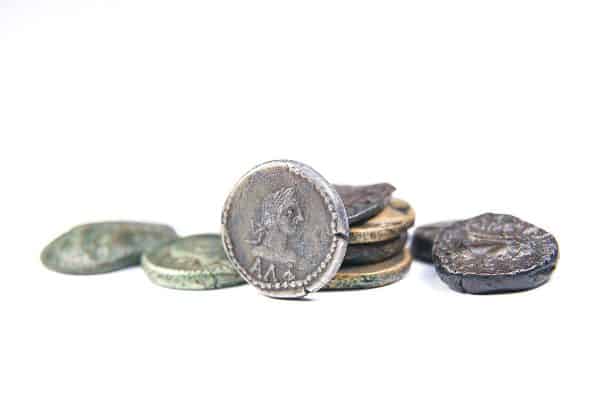 The Lost Silver Cave is perhaps one of the most well-known treasure tales of Pennsylvania, but it is also one with quite a few interesting facts that indicate that this story might just be true and there might just be a treasure out there waiting to be found.
As the legend goes, a settler in the late 1700s got lost in the Allegheny National Forest. He sought shelter in a cave, only to discover that it was filled with silver veins running through the walls.
After the man-made it back home safe and sound, he could never retrace his steps back to this silver cave.
While this may sound like a tall tale at first, but many merchants in the olden days used to trade goods with American Indians in this region in exchange for silver pieces and furs.
This suggests that such a spot could very well exist nearby. Although treasure hunters have been scouring the area around Tionesta, this famed silver cave was never found.
Many stories even claim that it was buried or barricaded long ago. However, further silver discoveries in a burial ground located in Warren County have led many to believe that a major silver deposit definitely exists in this area.
2. Buried Gold of the American Robin Hood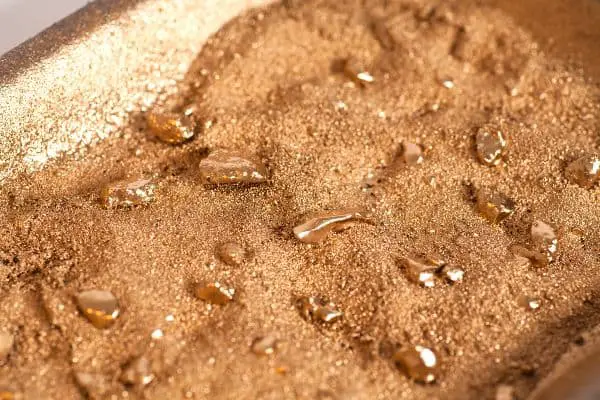 This is the story of David' Robber' Lewis, who was a counterfeiter-turned-thief. He operated in the early 1800s and was famous for his generous habit of 'robbing the rich to give to the poor.'
He was considered to be a relatively successful highwayman as well as a handy escape artist. He got arrested and managed to escape from prison at least four times.
Lewis used the network of local caves and caverns to hide away his stolen goods, especially the Indian caverns.
When he was captured after being shot during a holdup, Lewis managed to write a memoir before he died of gangrene in jail.
Lewis claimed that he had several hiding spots where many riches were hidden, including $10,000 in a small cave near the Juniata River, another treasure buried along Conodoguinet Creek, and one place hiding $20,000 in gold coins that he even said was visible from his prison cell. However, none of these treasures have ever been recovered.
3. Treasure in Malvern
Located on route 30, just a stone's throw from Malvern is the spot that witnessed a massive battle between the Britishers and George Washington in September 1777.
It is said that during the battle, there was a major rainstorm that pelted the troops and even caused a flood. There was a huge loss of personal belongings and equipment of the soldiers from both sides.
It is believed that many relics from this war are still buried near Malvern, which could amount to a small treasure by itself.
4. Treasure in Carlisle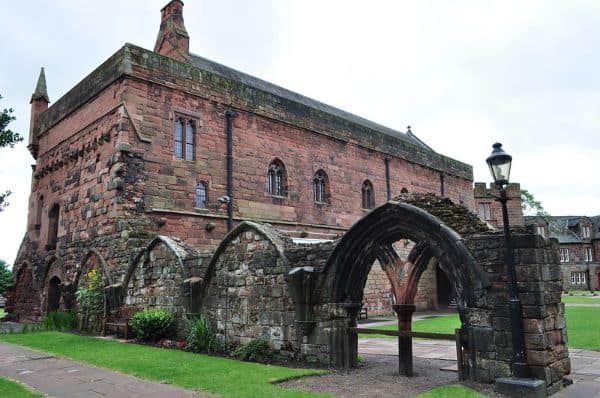 The town of Carlisle was settled in 1720. During the French and Indian War, Carlisle served as a large base and a stopover for settlers who were heading west.
Since Carlisle was used as a military fort, it is believed that the inhabitants buried their personal belongings there itself for safekeeping.
The main reason behind this was that all were always aware of the chance of being attacked. And after their death, these treasures continue to be buried in this area.
5. Treasure in Swede's Ford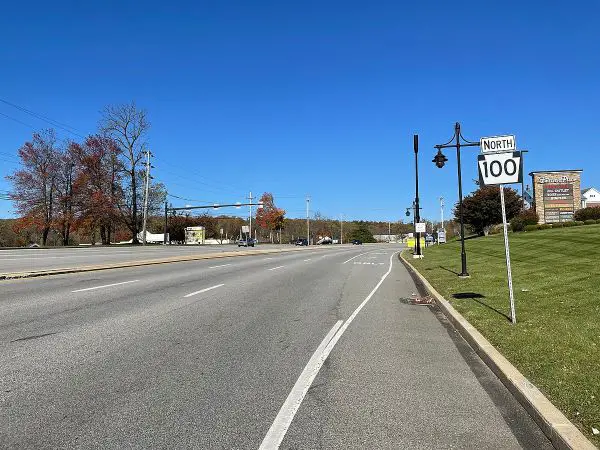 Swede's Ford is located in Norristown on the Schuylkill River. During the late 1600s and in the late 1700s, this area was regularly used as a prominent communications point and camping site during the early settlement of Pennsylvania.
Many troops used to frequently camp in this area. Many small treasures are believed to be buried here, just waiting for you to find them.
6. Union Soldier's Stash at Dent's Run
In 1863, a Union Lieutenant was accompanying a wagon that had a false bottom to hide several dozen gold bars to Washington D.C. The soldier was hoping to avoid Confederate troops and thus took a roundabout path through Pennsylvania.
The Lieutenant, who fell ill early on in the voyage, is said to have revealed about this secret loot to the civilians traveling with him.
As a result, the group vanished before they reached the Susquehanna River. When one of the party's guides turned up in Lock Haven, which was 50 miles away from their last known location, he was questioned by Army generals and told them that he was ambushed by bandits.
Detectives were put to the task of discovering the truth behind this incident, and they found dead mules in the area but no trace of the gold that went missing.
In 1870, numerous skeletons turned up, which lent some support to this story. However, the guide continued to tell drunken stories at the local pub, claiming that he was aware of where the stolen treasure was buried.
Local legends say that the Army spent decades searching the entire area around Dent's Run for the treasure, but they could not find the gold to date.
7. Lost Treasure of Captain Blackbeard
Even though we mentioned at the start that Pennsylvania was never home to the traditional pirates like other states, but there is one famous pirate legend associated with the state.
You must have heard of the famous Captain Blackbeard, who was a real man named Edward Teach. However, we are talking about another Captain Blackbeard, who was a British sea captain who was responsible for salvaging the treasure of a sunken ship in the Bahamas in the early 1800s.
The $1.5 million of silver bars that were recovered from the Bahamas traveled to Baltimore with Captain Blackbeard.
The silver was supposed to be shipped back to London. However, the captain was confronted by a French privateer.
He evaded capture, loaded his treasure onto wagons, and began to move inland from the Susquehanna River.
As the War of 1812 broke out, Blackbeard planned to travel to Lake Erie, which was controlled by the British. But, he underestimated the rugged terrain.
So, instead of taking the risk of losing the treasure, Blackbeard is said to have buried the silver near a salt lick outside of Keating Summit.
During the time that Blackbeard made his way back to America, Colonel Noah Parker was sent to guard the treasure site.
Parker successfully kept the treasure hidden. So much so that he even hid it from Captain Blackbeard. Parker claimed to have never found the silver, but there were reports that he suddenly began to flash around a lot of wealth in the town.
Most believe that Parker, who never disclosed the location of the treasure even on his death bed, could not have spent the entire fortune. This is why it is said that a lot of the treasure still remains buried and undiscovered in the wild in Potter County.
8. Treasure of the Delaware River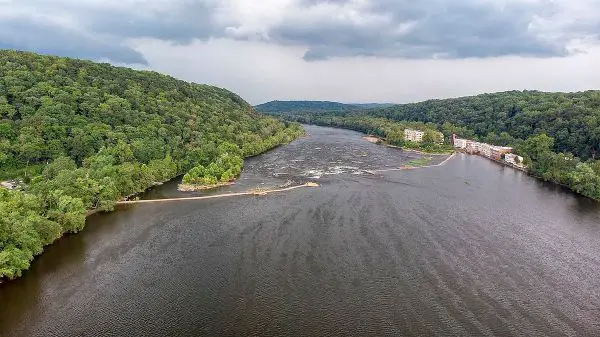 There are stories of a buried treasure located around three miles southwest of Chester, on the bank of the Delaware River.
The treasure is said to consist of 38,000 pieces of eight (a Spanish dollar that is equal to 8 reals). The treasure was captured in 1742 by pirates that took over the Spanish ship San Ignacio El Grande.
After burying the treasure, the pirates carried it on to Philadelphia. A few weeks later, when they returned to the area, they were unable to locate the treasure as a significant amount of flooding had occurred while they were in Philadelphia.
9. Treasure of Lawrence Park
Lawrence Park is situated just off Lake Erie on route 955. This treasure tale belongs to the steamer Erie, which was wrecked near Lawrence Park.
The steamer was carrying $200,000 in gold coins. In the years that followed, several gold coins have washed up onto the shores of Lake Erie near Lawrence Park.
However, keep in mind that you need a lot of time if you decide to search for this treasure as this is a large area to comb through.
10. Treasure of Orchard Beach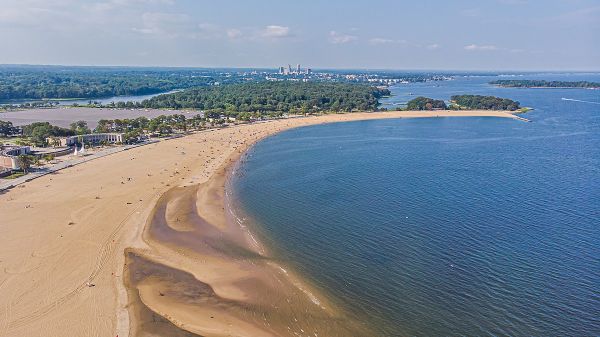 Orchard Beach is located just twelve miles northeast of Lawrence Park. Several rumors suggest that American silver dollars from the late 19th century have been found washed up on Orchard Beach. The coins are believed to be from a wrecked ship offshore.
11. Treasure of the Potato River
Located somewhere on the banks of the Potato River in Pennsylvania near Crosby is said to be a treasure consisting of $5 million in gold and silver bullion.
The treasure is believed to have been buried by the eccentric old millionaire Colonel Noah Parker.
12. Treasure of the Kinzua Railroad Bridge
The Kinzua Railroad Bridge is located just five miles northeast of Mount Jewitt, crossing the Kinzua Creek. In the late 1800s, it is said that $60,000 in gold coins and paper currency were stolen from the Emporium Bank and buried on one side of this bridge. The treasure is yet to be discovered.
13. Treasure buried near the Summit of Snowshoe Mountains
Legend has it that several barrels of stolen money are buried near the summit of Snowshoe Mountains. The loot was believed to be taken from several banks by Confederate raiders and placed inside the barrels. The barrels were then buried by the raiders near the summit, around one mile west of Wingate.
14. Treasure of Spanish Hill
Another treasure story from the mountains is of Spanish Hill, which is located on the Susquehanna River, around one mile south of Sayre. This place is believed to hold a sizeable Spanish treasure.
15. Miner's Cache in Pennsylvania
The miner's cache is a popular treasure story about a gold prospector who buried $50,000 in gold dust and gold nuggets. The place is said to be a couple of hundred yards off the Golden and Silber Falls. It is located in the Coast Range Mountains, around 23 miles northeast of North Bend, on route 101.
Final Thoughts
Those lost treasures in the state of Pennsylvania should get you excited to start your own adventure to hunt for some treasures just by yourself, at least, this is what I am hoping for …
By the way, if you are aware of any other lost treasure in Pennsylvania or you've got any story you want to share, let me know so I can feature it in this article.