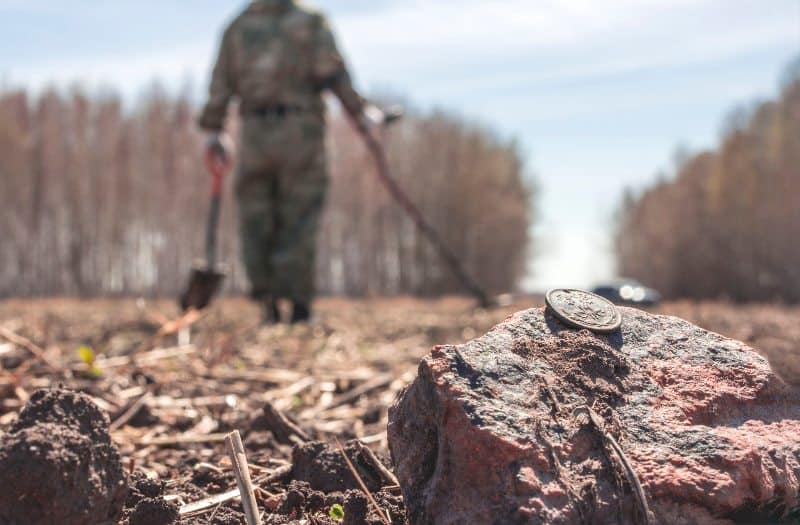 While metal detecting you will find many coins, but most of them will be spendable! However, if you are really serious about targeting old or even antique coins through your detection efforts, then you need to target the right places…
Indeed, one of the common places where you can find old coins are old market places where people use to buy and sell goods. Also roads and circuits that sellers use to take to get into those market places.
In this article, I give you more places where you might come across older coins, as well as some helpful tips to properly research those places.
Places where you can find old coins with a metal detector …
The best location does not necessarily have to be the same for everyone!
For example, if you are more interested in searching for ancient pennies than other commonly found coins, then you would be better off searching in locations where there once used to be a lot of people handling loose change.
Some of the best locations for hunting old coins include:
Beaches
Showgrounds
River beds
Old Schools
Around old Churches
Camping grounds
Ghost Towns
Old towns and shops that have closed down
If you are interested in searching for old Roman coins, then you will need to research a bit more about whether such a find is even possible in the area where you are detecting.
Recommendation: If you want to have an idea on old activities that took place in your country with descriptive maps, then I invite you to check this Great Book. Indeed, you will get a feel on where you can research old coins by knowing a bit of history related to your country/state/region.
How to research sites for old coins?
Research is very important in finding any kind of old artifacts, including coins. No point in randomly visiting a location without researching about it first.
You can conduct interviews with locals, especially the older adults who have been staying for a long time in the same town.
You can visit your local library and go through the archives. Look for old maps and photos that can provide additional information.
Research old maps of your town and learn about the old hidden spots in your town. These spots are known to yield some great finds, including silver coins sometimes. Remember that the best place to detect old coins is where people have lived for a long time. Of course, you should also utilize the internet and Google Maps to zero in on potential sites to find old coins.
After gathering enough data, check which places or landmarks in your area have existed for a long time.
If you want to search for some ancient coins, you need to find a place that has been in existence around that particular time period …
For example, if you want to find coins from the 1800s, you need to find a place that has existed since the 1800s as well. Remember that sometimes new landmarks or buildings get built on old land, and digging there could also provide some good finds.
Metal detector Recommendation for old coins …
It's not without reason that the Garrett AT Pro (Check it here at Amazon) is repeatedly voted as the number one coin hunting metal detector.
This machine is very popular for coin hunting and also for relic and jewelry hunting. Part of the All-Terrain series of Garrett, this metal detector provides professional-level performance.
It comes with a pre-set 'Coin' detecting mode. This mode already has foil, iron, and pull-tabs notched out so that it helps detectorists go straight to hunting coins.
The detector also comes with a coin depth indicator. You can see the estimated depth indicator on the right-hand side of the LCD display. The indicator ranges from 2 inches to 10 inches, and it helps you in determining how deep to dig before you find the coin.
How to recognize and identify old coins?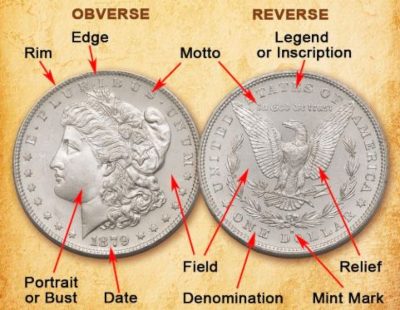 Coins have been in circulation since the 6th century BC. However, meal detecting has only now started finding many of these coins.
Knowing the history and worth of an old coin requires you being able to identify it, which could be a little hard.
Here are some tips on coin identification:
First, look for a denomination. If the coin has a face value, then it is most likely a coin, and if there is no face value, then it might be a medallion instead.
Next is to search for a date. Finding the date is the easiest way of identifying an old coin. For example, Spanish coins that have been minted since the early 17th century are some of the oldest to have dates.
Note the coin's shape. Most, but not all, coins are circular. Coins that were minted before the late 1700s used to be irregular in shape. Other coins may be shaped as polygons, such as the 12-sided British three pence minted from 1937 to 1967.
Note the coin's diameter and its thickness. The diameter of the coin is a more reliable indicator of identifying the coin. Use a ruler to measure the diameter and measure the thickness with a caliper. Be careful not to damage the coin.
Look at the color of the coin, as this can be an indication of the metal it is manufactured from.
Look at the image on the coin. Being able to recognize the animal, person, or other image on the coin can help you identify its country of origin and also provide a clue to the age.
Pay attention to any inscription on the coin.
Search for a mint mark that is in the form of a letter or group of letters that indicates the city, country, or state it was minted in. The mint mark is usually on either the reverse or obverse side.
If you are not able to identify the coin, then you can consider consulting a reference catalog (Like this One) or search for an expert on coins in your community.
These detectorists have found old coins (Stories)
There have been many instances of detectorists finding valuable ancient coins with their metal detectors. Some of the famous ones that stand out include:
In August 2021, a treasure hunter in the UK found a rare Anglo-Saxon gold coin worth £200,000 with a metal detector. The coin, part of a historical treasure, was found by a detectorist at West Dean, located on the Wiltshire and Hampshire border in the UK. The treasure hunter had been detecting in this area for the last eight years, searching for evidence of this treasure. The coin weighed 4.82 grams, and it was the Mancus of 30 Pence. It was in circulation at the time of Ecgberht, King of the West Saxons, dating back to a time period between 802 and 839.
In 2012, two amateur detectorists found a massive hoard of Iron Age silver and gold coins in the UK using a top-quality metal detector. The coins were found inside a large block of clay. There were nearly 30,000 to 50,000 silver and gold coins that dated back to the 1st century BC. The detectorist pair had been searching that area for the last 30 years.
In 2014, an amateur metal detectorist discovered a silver coin at the Sweet Berry Farm in Middletown, Rhode Island. The coin had Arabic writing on it and was minted in 1693 in Yemen. Since then, 16 more such coins have been found in the same area by detectorists.
Final Thoughts: Old Coins Without a Metal Detector? (is this even possible?)
Most times, it is nearly impossible to find an old coin without a metal detector. Remember that even with a metal detector, it is challenging to locate the exact location of the coin, even after knowing the general vicinity of the coin.
If you know that the area you are interested in had some historical significance and was a place where frequent crowds would gather, you may try your luck by simply digging at random sites.
Remember that it would be difficult to see old coins when you are randomly searching without a detector or a pinpointer, especially if the ground is muddy.