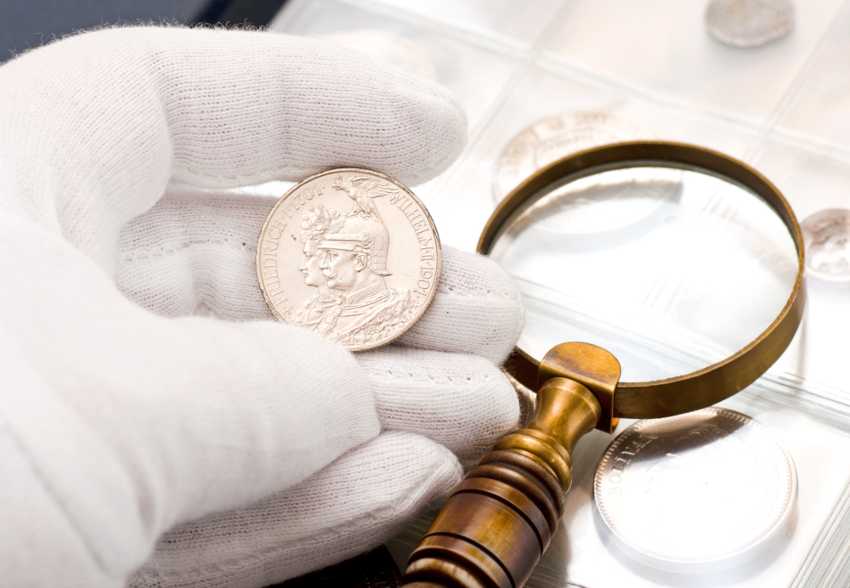 Coin Collecting is a great hobby that you really should try out at a certain point of your life! However, it could be intimidating at the beginning …
… Indeed, when you start out you are not sure what coins you should start collecting! That's why, I recommend you start with a pre-gathered coin set that you can simply buy and then go from there.
In this Post, I list the best coin set to start you collection properly.
Best Coin Set to Start You Collection …
1. National Park Quarters Set America
If you ever get the opportunity to visit a national park, such as Yosemite or the Grand Canyon National Park, take it. They are truly marvelous and breathtaking (Check it right Here on Amazon).
Not often do you get to visit the great outdoors in today's modern world. All the more reason why this coin set is on the list.
It features the first 9 years of National Park Quarters – that's a total of 45 quarters! Keep in mind, it does not include 2019, 2020, or the upcoming 2021 National Park quarters. Which is fine, because 45 of a complete set is a good starting point for those new to coin collecting.
The folder is large, so you'll need plenty of space to store it. Most bookshelves will not hold the 17 in tall folder.
Also, you might think the quarters are glued considering how difficult it is to remove them. Ideally, you'll want to keep them in their slot.
Trying to remove them might damage the folder. The map on the inside is beautifully designed in full color and places each quarter respectively to where the park is located.
Included is a certificate of authenticity for the uncirculated quarters. You are guaranteed pristine, shiny quarters to display.
2. 2019 S 10 Coin Clad Proof Set
Here's a good way to get someone into this hobby or just to have for yourself like I have. This full set of 2019 S (San Francisco Mint mark) Proof coins (Check it Here on Amazon) are stunning.
They come with a hard case to protect them from any damage, no matter how miniscule it might be. Proof sets are of the highest quality you can get. My only complaint about sets like this is how they are not individually sealed. I would prefer each coin has its own case with individual certificates of authenticity. And while at it, have them each graded.
This set comes straight from the San Francisco Mint, and does not go through PCGS or any other third party grader.
The set includes 5 National Park Quarters, penny, nickel, dime, half dollar, and $1 coin, along with a certificate of authenticity.
Makes for a good gift for someone or yourself. Proof coins are a good investment. Better individually, but at least you'll have a complete set for 2019 from the San Francisco Mint all in one place.
That's what makes it a good gift. The coins are conveniently sealed together and do not need any additional storage. If you can find a tiny stand, you'll be able to display these wherever easily.
3. 1943 P, D, S Wartime Steel Cents 3 Coin Set in Whitman Holder Circulated
The year is 1943, and World War 2 was making a significant impact in history. As every country was coming up with ideas to conserve and make better use of their resources, the United States Mint decided to rely on steel for making pennies.
The birth of the steel penny (Check the related Set Here on Amazon) emerged in an effort to conserve copper for bullet casings and shell cases that were in demand by the U.S. military.
That's what makes these steel pennies unique. If it wasn't for these unsung heroes, history may be a little different. Some may argue, they are the coin that won the war.
When the war was over, the United States Mint went back to using copper and consequently the steel penny was no longer minted or needed.
Here's your opportunity to own one of the more rare pennies that has survived all these years. Most of the pennies returned to the mint were destroyed.
This set includes one from each mint that produced them. Considering they only minted for one year and most were destroyed, this is your chance to own an important piece of American history.
4. 1994 P S US Prestige Proof Set 7 Coin set Soccer World Cup Proof
This set (Check it Here on Amazon) is for all the soccer fans out there. You can own the official commemorative set for the 1994 Soccer World Cup released by the United States Mint.
These seven coins are proof coins with some wear on them. But, nonetheless they are proof coins in honor of the 1994 World Cup. Although the United States did not win, they still wanted to celebrate the occasion.
Pay special attention to the half and whole dollar coins. The reverse and obverse coins have been specially minted to reflect the 1994 World Cup, which makes these coins unique.
Personally, the obverse design of these two coins make them highly collectible. I am surprised they went for an action shot of players actually playing the sport.
My only concern is the possible signs of wear on these coins. Other than that, I think any fan of soccer would love to have this set part of their collection.
The case it comes in is prestigious and fits the coins well. It almost makes them appear as though were given as an award and not so much for the average collector. Has a presidential appearance to it.
5. Complete 50 Uncirculated State (99-08) Quarter Collection Set
State quarters (Check the related Set Here on Amazon) are beautiful in their own individual way. Starting in 1999, the United States Mint embarked on a 10-year plan to release a quarter every 10 weeks representing when each state became part of the country.
You can own all 50 uncirculated coins plus the 6 territory quarters all in one unique package. The folder is similar to the previously mentioned National Park collection – which means you'll need plenty of space to store this folder.
Either way, this full color folder has enough room to place each quarter in their respective state.
Delaware to Hawaii, every state is present in uncirculated condition. Each coin commemorates one of the 50 states with a unique design based on its history, traditions, and symbols.
I was a bit surprised they included the lesser known 6 territories as well. Unfortunately, there is not one unified mint mark. Or, it might be a plus if you decide you want to make the set all one mint. It would be a good starting point to get a complete mint mark set.
Unlike other sets, these quarters do not have a capsule. They pop in to the folder unprotected. From the looks of the cut outs, they appear deep enough to keep the quarters in place.
What are the easiest coin sets to complete?
The easiest coins sets to complete would be the National Park set, the State Quarter set, and any year you choose. For example, you could collect all of the 2017 coins for a particular mint. It all depends on how you choose to collect.
That's the fun about the hobby, there's no right or wrong way to do it. You make the rules as you go.
You could start with a particular year then choose to collect all mint marks in uncirculated condition. In this example, you only have to buy the ones you need.
Folders like the ones mentioned that include all quarters are the easiest because they are complete. Does you no good if you don't want certain quarters though.
When should you go for harder coin sets?
This depends mainly on you. Harder sets means rarer coins. The rarer the coin the more expensive it will become. You will have to factor in the grade you want as well into your budget. Higher grade coins will increase the price drastically.
As a collector, you have to make a decision on how much you are willing to invest in the hobby before determining which set to go after.
It's best to be patient as you go after harder coin sets. Understand prices before making any buying decisions. Wait till you feel like you must go after harder sets, this is usually after you collect all the common ones.
Where to sell proof coin sets?
This is an important question, especially for those who are in the hobby as an investor. Proof coins are some of the highest quality coins you can own …
… Mints have to specifically place a finish on these coins in order for them to qualify as a proof coin.
There are plenty of places online to sell your proof coin sets. However, the best place would be a local dealer.
They may offer a higher price and you support local businesses. Places like your local coin shop keep the hobby around for future generations.
Just remember, keep your certificate of authenticity to ensure you get the most for your collection.
Final Thoughts …
My main goal behind putting this Post together is not only to let you know about some good coin sets to start a collection or consolidate your current one…
… Indeed, my main focus is to provide you with some excitement to dip your toes into this wonderful hobby and hopefully build some solid collections that you can be proud of in the coming years and even to use as a good investment!
Finally, I would love that you have a look at: