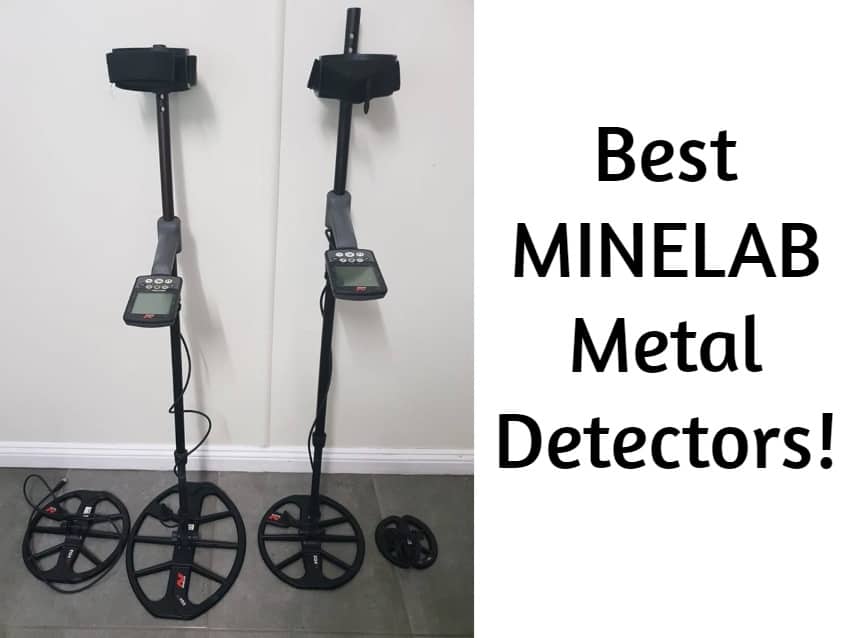 Minelab is one of the biggest players when it comes to metal detecting equipment and accessories! They are particularly known for their metal detectors that usually bring new innovative technologies to the market …
… As far as I am concerned, I feel always confident whenever the company decides to release a new machine! They simply always deliver!
That's why, I've decided to put together this Post where I breakdown the Best Minelab Metal Detectors out there! Surely you will learn new things about their detection machines .
1. Minelab Vanquish 540 (Adapted for Beginners and Experienced Detectorists)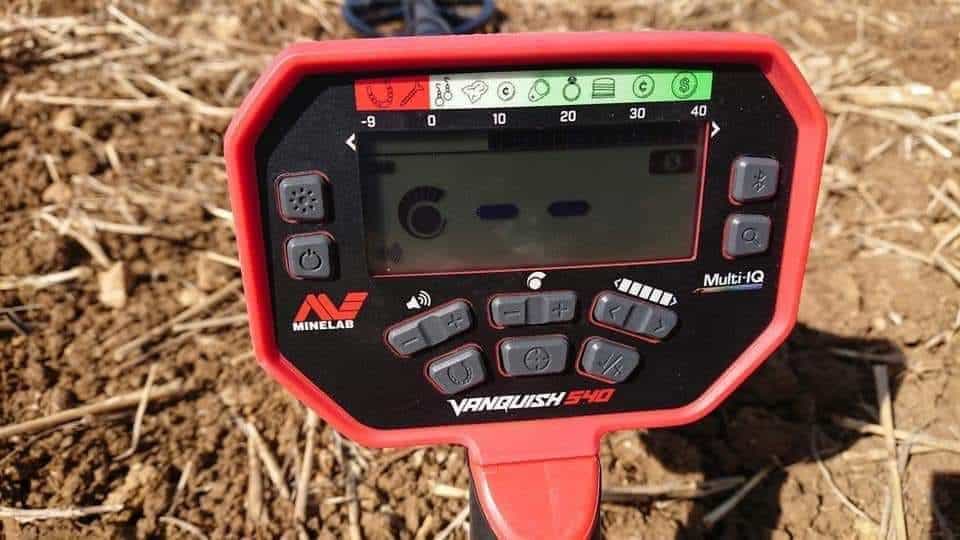 The Vanquish 540 (Check it Here on Amazon) is the most complete machine among the Minelab Vanquish Series!
It is meant to be used by detectorists who are pretty serious about the hobby. It was designed to serve all the purposes and to bring some technologies from the Equinox series at a lower price.
Features
The iconic feature of the 540 is its Multi IQ technology! This technology was first introduced by the Equinox series …
… Indeed, it allows your machine to operate on multiple frequencies at the same time (or one at the time) to make the most out of your detector. This is like having multiple detectors in one and all to work for you simultaneously
It also comes with the iron bias feature that will help you to successfully rummage through piles and detect more treasures rather than trash. This will be the case even if your target is closely placed close to junk.
It has a three-fold volume control system with an automatic noise cancellation feature. Its coil is waterproof, versatile, and has a pinpoint mode for more accuracy.
It quickly unearths hidden silver coins, relics, and jewelry.
Location
It is suitable for every terrain, whether it is a park, field, or beach. However, it won't be as performing is highly mineralized soil!
It could do a fine job in wet sand, and saltwater giving the best results throughout the search.
The machine comes with all these locations as pre-programmed modes. This will make your detection task much easier.
User Experience
The machine is definitely a lightweight. It weighs only 2.8 pounds (1.3kg), and it has a unique collapsible snap-lock system making it quite handy to fold, pack and carry.
It has a catchy back red LED display with large buttons.
To be honest the user interface is close to the Garrett Ace series. These have really intuitive interface and overall easy to use.
2. Minelab Go Find 66 (More adapted for Beginners)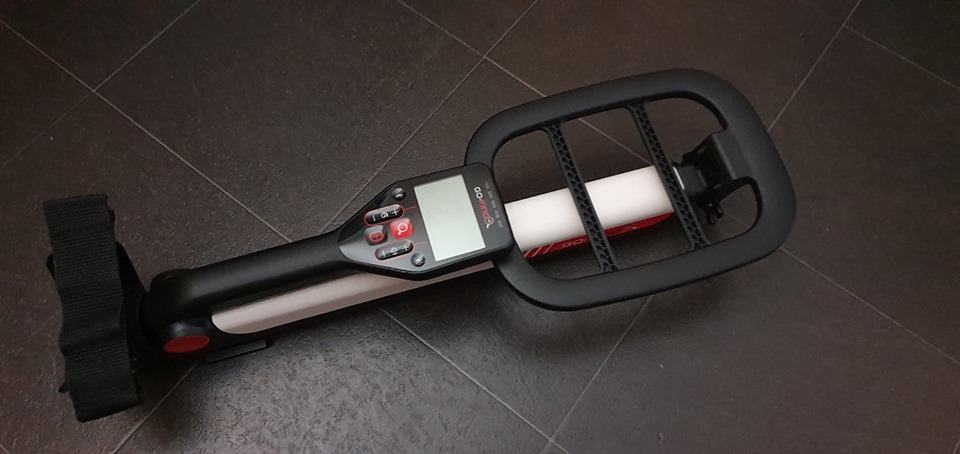 Go find 66 (Check it Here on Amazon) is another decent model suggested by the Minelab House. It brings robust performance and a certain level of control when it comes to precision control detection depth.
Features
It comes with a 10inch waterproof coil, large enough to cover good space while detecting!
A good feature it brings is the treasure view mode … When setting it up, it will indicate whether there is trash or treasure in the area you are detecting …
… Indeed, if the light is Red, it is more likely to be a nail or iron key, but if the light turns green, you have more chances to come across coins, jewelry, or relic …
Location
It is suitable for detecting in most possible locations … This also includes dry land, wet ground, or even shallow fresh water.
User Experience
Go find 66 is portable as it is super lightweight and with a collapsible lock! It runs on a battery and comes with a Bluetooth connection.
Along with the detector, a few other accessories also provided, making it easy for you to go home on your detecting expeditions like earbuds, a smartphone holder, digging trowel, two camouflage skin, and a bag for carrying a detector.
It also comes with a smartphone app facility that keeps your device in sync with your phone. The backlight on the device display gives the detectorists a smooth reading experience.
3. Minelab X-Terra 305 (All-purpose entry level model)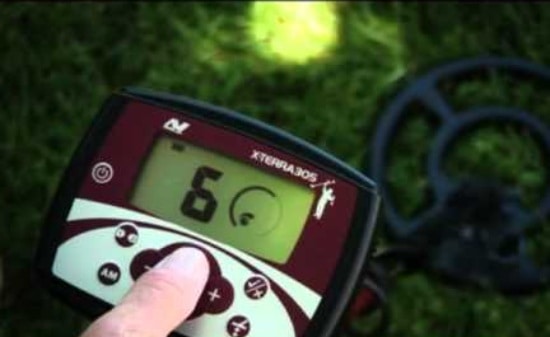 The Minelab X-Terra 305 (Check it Here on Amazon) is pretty much a mid-level detector. It is an excellent choice for detectorists who are looking forward to finding a good all-rounder that comes with various discrimination level.
Features
The most cherished feature of this device that makes it stand out from all other detectors from minelab VFLEX technology…
… It is a proprietary technology of the Minelabs that has introduced a new class of single frequency detectors. In fact, it enables the detectorists to change the operating frequency by merely changing the detecting coils.
It has six coil options ranging from medium frequency to high rate that has significantly increased the versatility of the device.
The accurate ground balance allows the user to adjust to the mineral content of the ground easily. It has customizable metal modes, and the target signal is
Location
X-Terra 305 is suitable for use in the land as parks, fields, etc. But waving it in wetlands can be a bit difficult. Thus it is best for use in drylands
User Experience
It is ultra-lightweight with a balanced design for secure handling and excellent grip.
It comes with a pinpoint mode that helps the detectorists by indicating possible regions to find valuables.
It also has a positive reflective LCD that makes it easy to use even in twilight.
4. Minelab Equinox 800 (True All Purpose Machine)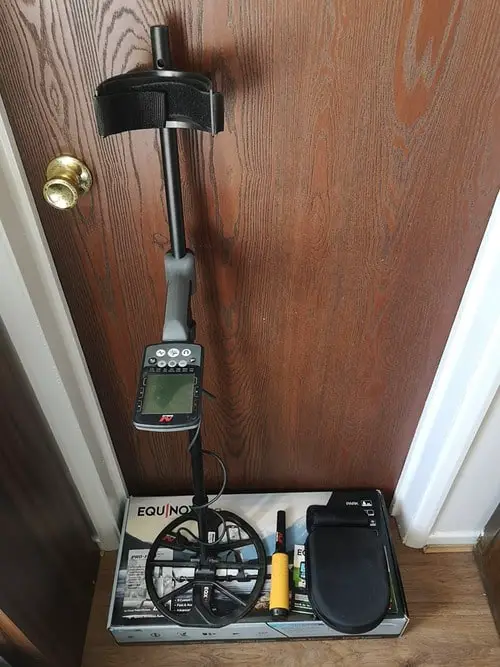 The Equinox 800 (Check it Here on Amazon) is my favourite detector! For me this one is a true all-purpose model that you can use it not only for regular finds like coins, but also for rare and highly valuable targets like gold nuggets …
Features
It is an all-terrain multi-purposes detector whose arrival in the market has rendered all the single frequency VLF detectors obsolete.
It has the Multi-IQ feature that provides a broad spectrum of frequencies to work on (5, 10, 15, 20 & 40kHz).
The most lucrative feature is the Gold mode that makes it quite versatile!
It comes with 8 custom search profiles with super-fast and accurate identification. It operates on Lithium battery, and the box comes with a USB charging cable along with a magnetic connector.
Location
Whatever is the ground condition, the device is good to go.
It comes with a waterproof design that makes it easy to wade through water surface apart from the common hunting locations like the field, park, beaches, ghost grounds, etc.
You can even dive with it and use it underwater up to 10 feet!
User Experience
It has a sleek and lightweight design. The bright LCDs large target ID numbers, which is absolutely a bonus when you are detecting in dark & dim lightened conditions.
The sensitivity and detection mode can be changed quickly and has a pinpoint mode for precise target identification.
5. Gold Monster 1000 (Better for Gold Prospecting)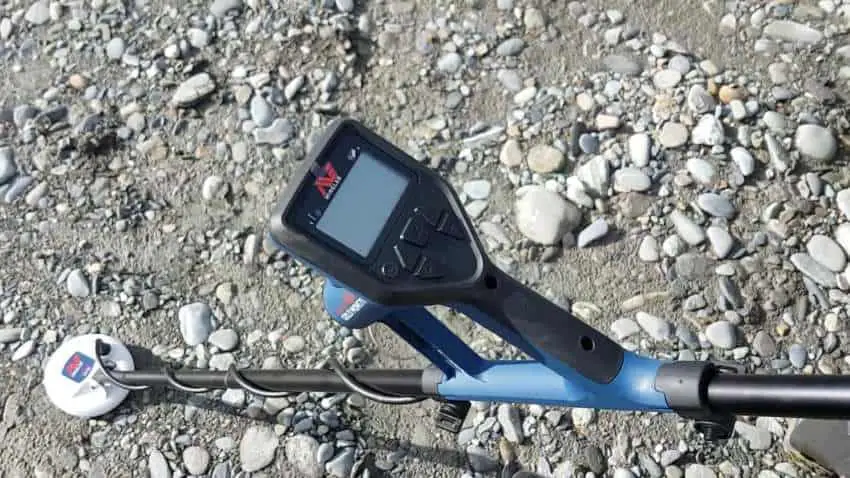 This machine (Check it Here on Amazon) is the most sought after prospect in metal detecting enthusiasts.
Gold flakes or orum ore generally could be found using this machine in complicated locations.
Features
Minelab has introduced the Gold monster 1000 with a new feature of unusual discrimination of Gold Chance Indicator.
It operates on an ultra-full frequency of 45kHz VLF that is known to provide high sensitivity to hold particles and other smaller objects simultaneously.
The machine is fully automatic with a manual sensitivity adjustment only!
It has 2 operation modes, one for only gold and one all detection mode. Also, it has 2 interchangeable coils, one of them is waterproof. It runs on lithium-powered batteries.
Location
It is best suited for gold hunting; this gives the best result in goldfields or mines. It is not suitable for deep ground hunting.
The waterproof coil enables it to wade through shallow waters as well!
User Experience
The unique discrimination for gold spotting is the most user-friendly feature of this model.
Apart from it, it is easy to start with an adjustable length, a lightweight model for easy portability.
It also comes with a digging tool and a universal shaft adapter. The display is equipped with monochrome LCD which is pretty clear and large
6. Minelab Excalibur 2 (For Underwater detection)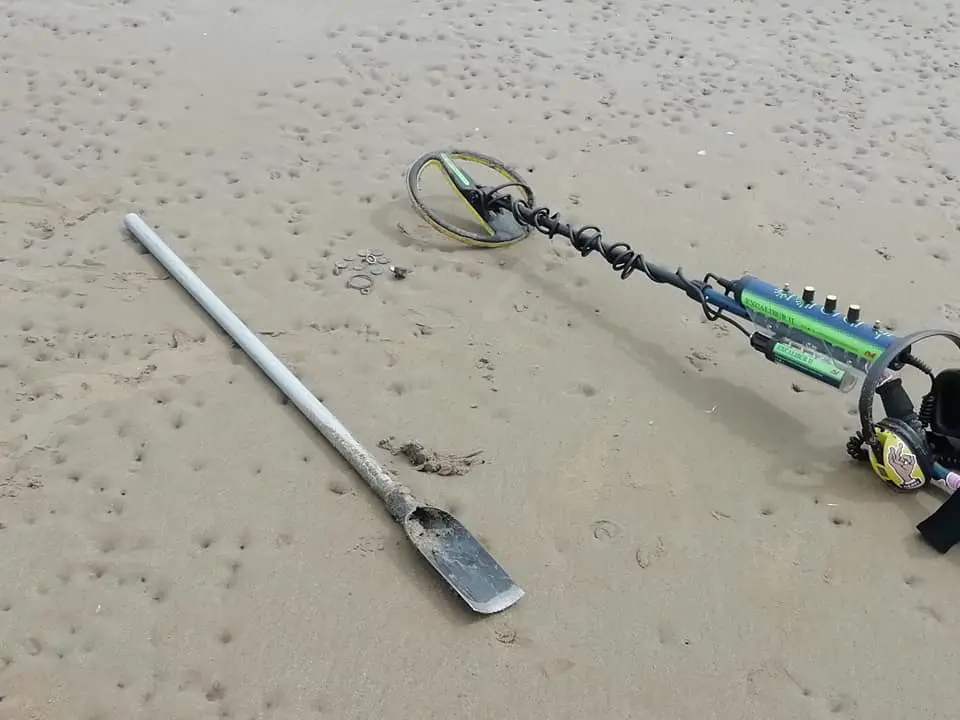 Excalibur 2 (Check it Here on Amazon) is a range of detectors designed especially for the underwater enthusiasts who are hunting metals while scuba diving or on the beach
This is one of the few underwater detectors suggested by Minelab!
Features
The coolest feature of this device is a highly visible super fluorescent color that makes it visible even in deep waters.
It works efficiently, even in 200 feet underwater and also comes with super-strong rechargeable batteries and high-quality loss underwater headphones to enable you to hear clear beeps.
The machine has a broadband spectrum frequency with automatic adjustment. It has a variable threshold tone, and the volume can be adjusted with a dial
Location
Keeping in mind that it is for deep divers and beachcombers who enjoy the thrill of treasure hunting underwater, the Minelabs have given this model of sleek design and super lightweight.
It can easily be waded through deep wrecks or even octopus fields
User Experience
The machine has a neutral buoyancy that makes it pretty seamless to glide among fishes and sea creatures.
Slimline coils provide lightweight, and it also has a good grip handle.
The florescent skid plate and the excellent RCB technology amplifies the sound and visual sight while detecting
Conclusion
These were my favourite Minelab Metal Detectors! I hope you've got a decent idea about each one of those …
… I really think that each one of these machines serve a specific purpose, that's why I wanted to include them all.
For more ideas on other brands, I highly invite you to check these Metal Detecting Companies & Brands! You will learn about other producing companies.