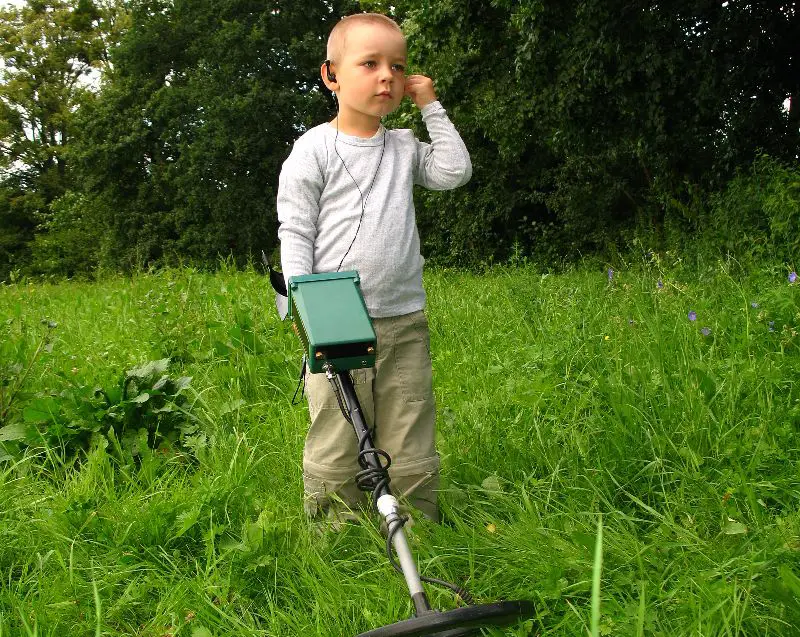 The least we can say about metal detecting is that it is a fun hobby! Of course, the general principle here is to go out there, swing your metal detector in areas you think you can find something valuable and hope for the best …
However, there are many ideas that can make the hobby really fun!
In this article, I share with you X fun things you can do with your beloved metal detector …
1. Detect in your backyard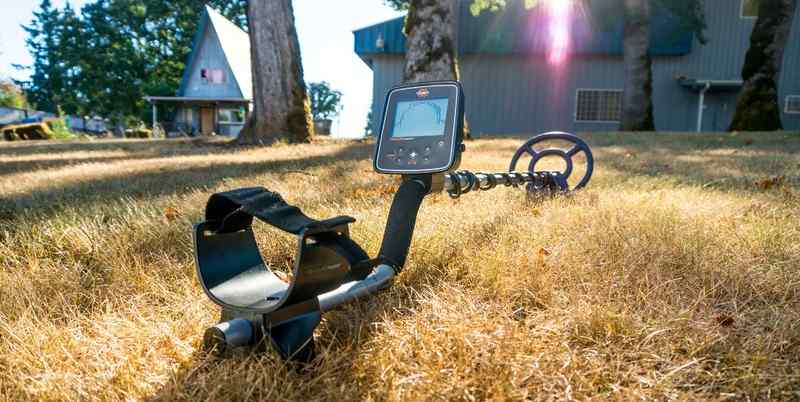 I know, this won't sound as exciting, but believe me it is! Indeed, if you've got a backyard where you've never used a metal detector before, you will find out that this is really fun …
You don't really know what you can come up with. Maybe something (a ring for example) that you've lost a long time ago and totally forgot about it or maybe an old coin or relic that one of our ancestors has dropped in there where there your house didn't yet existed …
Of course, you might end up finding junk like nails. But the thrill of the process is overall really fun.
2. Play with the Kids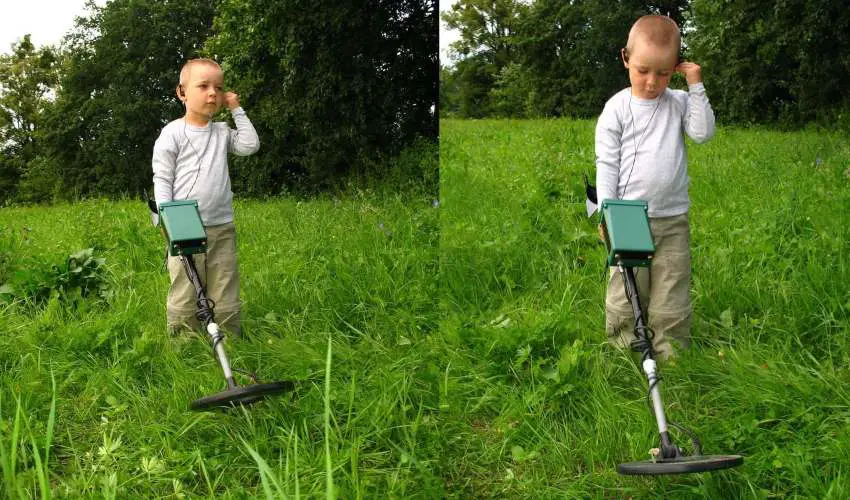 Again, if you've got a backyard or access to a piece of land where you can detect freely, then it would be a lot of fun for you and your kids to play games with kids …
Indeed, you can bury some metallic trinkets and coins in your backyard and have a little scavenger hunt with your kids and their own metal detectors (Check this metal detector model for kids)
Kids will love that, this will keep them busy even for many hours straight without them complaining even after long walk hours.
Of course, you don't want to burry your item very deep or in hard to access location.
You can make this even more exciting for them, by giving them hints or where they might find it!
I've put together a comprehensive guide about metal detecting for kids, you can check it by clicking here! I think you will find it useful …
3. Spend Time in Nature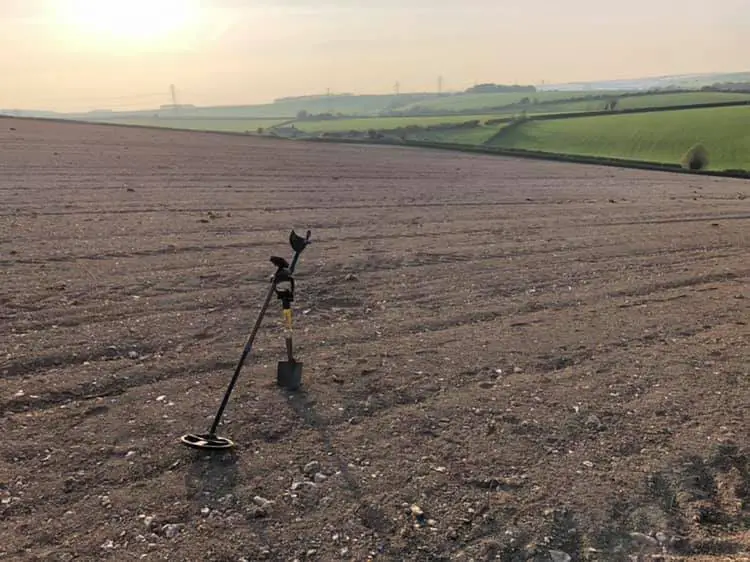 How many of us chose to voluntarily get out of the house and spend time outdoors in nature? Not many, and not voluntarily.
Being out in nature is known to have therapeutic benefits. Being amongst natural beauty has been shown to reduce stress levels, anger, anxiety, and fear, while also boosting the levels of many of the feel-good hormones in the body.
Spending time in nature helps reduce blood pressure, muscle tension, heart rate, and stress hormones in the body.
4. Treasure hunting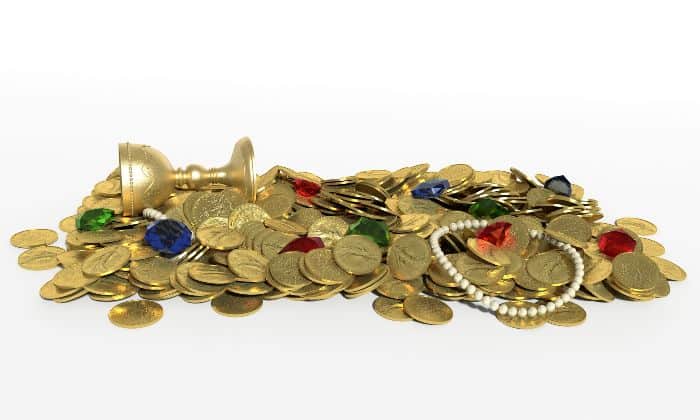 Treasure hunting is more like metal detecting but on steroids! Indeed, it is commonly known that only advanced hobbyists can treasure hunt …
I am don't 100% agree with that!!!
In fact, if you know how to use a metal detector (this is easy by the way), then there is nothing that can prevent you from looking for a treasure you believe is probably nearby.
So, where is the fun in all this?! Well, I don't know about you, but for someone like me, the idea of finding a treasure is as exciting as it gets!
Having an old map in front of me that showcase a mark of a potential treasure nearby, then getting out with my beloved detector and start the search is THRILLING for me! Even if I probably won't find it.
What about you? Let me know …
5. Underwater metal detecting (diving)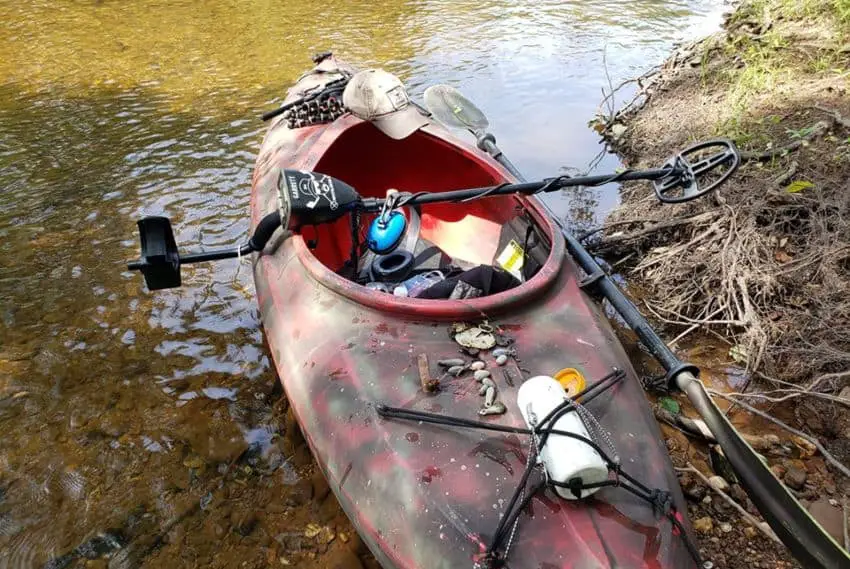 Personally, I love swimming and diving in the sea (please make sure you are well trained, equipped and secure for such a thing). Better yet doing with a metal detector, this makes it even more stimulating …
Keep in mind that most untapped treasures are yet to be found underwater!
Also, you need to make sure you are using an underwater metal detector (like this one). A regular metal detector will break out underwater.
You can learn more about underwater metal detecting by checking this quick read!
6. Fun sport …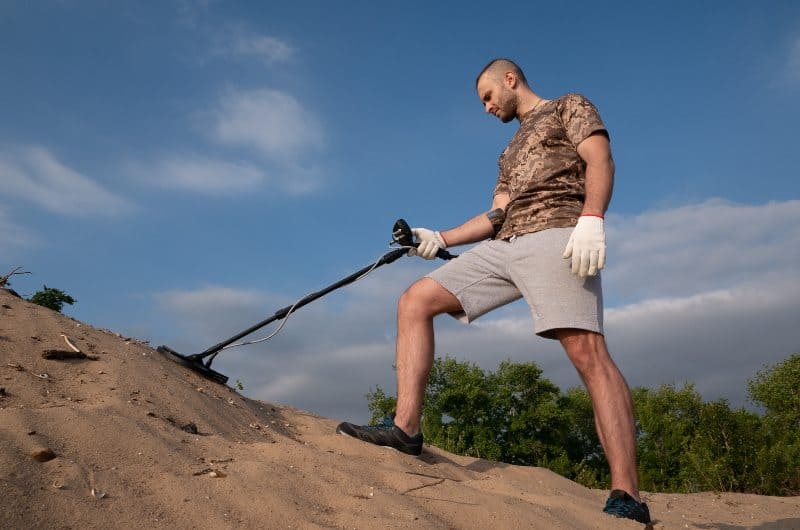 One of the less talked about benefits of metal detecting is that it is an excellent exercise. It is in my opinion an unofficial sport …
So, if you are one of those who have fun practicing sport, then you should be aware that according to some sources, metal detecting can burn on an average 250 calories per hour.
Many experts report that an average 180 lbs person can burn an average of 150 to 250 calories after metal detecting for an hour.
In comparison, a person who rides a bicycle four times a week for 25 miles can burn 900 calories. While it might not be much when compared to other aerobic or cardio exercises, it is still much better than sitting at home, eating chips, and watching TV.
For those who are frequently metal detecting in water, the calorie burn can range from 250 to 350 calories per hour as the resistance created by water means your muscles have to work overtime to get the work done.
7. Could be mixed with other fun hobbies …
Let's say you have other hobbies like camping, hiking, caving or even climbing. If that's the case, then I personally see not issues mixing one of these hobbies with metal detecting to make your experience even more fun …
All you have to do is to bring up your metal detector (usually weights about 3 pounds and easily foldable) and start use it in whatever location where you are going to camp, hike …
Of course, you need to make sure that metal detecting is not forbidden in the targeted area.
8. Fun Travelling …
When you travel to a new city, new state or even a new country the goal is definitely to explore this new territory and learn about it as much as possible.
But, what if you do so using your metal detector? Believe me, you will learn much more about the visited place than those who are going to visit the place normally. It is a lot a fun!
Again, just make sure to not violate the visited place rules and better yet, do preliminary researches on how you can get a metal detection permit beforehand to avoid any unnecessary problems with local authorities out there.
Final Thoughts …
There are so many other fun things you can do with a metal detector, I've just listed here things that I am more interested in and that come at the top of my head …
I am really interested to know about you and about what fun things you would do (or are already doing) with your detector. Let me know I would love to know about it!