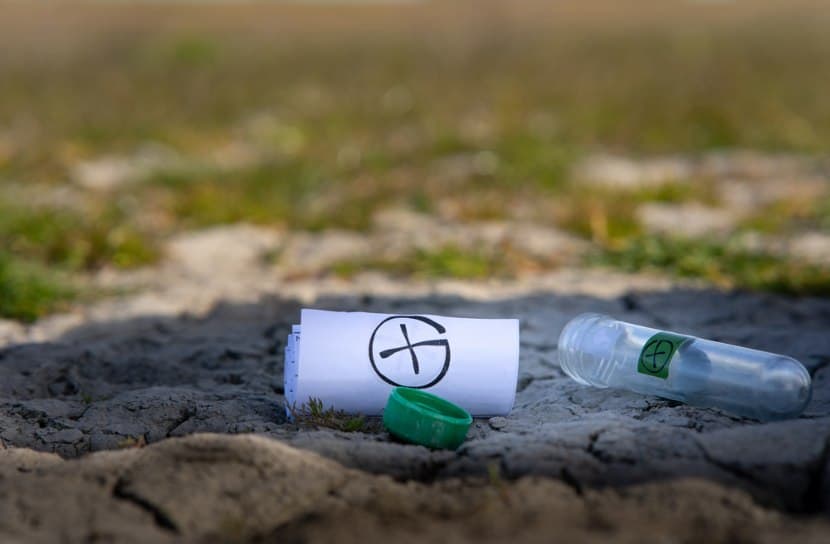 There is nothing better than making money from a hobby you are passionate about! However, some hobbies are harder to make profit from than others …
… This is the case for geocaching! Let's be honest here, there is little room to make serious amounts of money with this hobby. Yet, if you manage to be creative enough, you might be able to get there.
In this article I give you some ideas to properly approach this hobby as a money making opportunity.
Can you really make money Geocaching?
It is possible to make money geocaching. Realistically you won't be making a ton of money without being extremely creative. Is it bad to do so in this hobby? Well, it's kind of a grey area that is not explored enough to determine whether or not it's bad.
If your intentions are pure, then there's nothing to worry about.
The principle is quite simple: as far as you can provide some sort of value to fellow geocachers that may prove to be useful, then this could translate to profit.
Below, I give you some ideas to expand your thinking quite a bit …
Tips & Ideas on making some money geocaching …
1. Sell useful supplies
If you are a geocacher who frequents many places, or lurks caches on the official app, then you know where there's a hot spot. Set up shop in these high traffic areas. Geocaching events are another great place for this.
Typically, you wouldn't advertise geocaching out in the open. In some cases it's perfectly fine. A state park that mentions geocaching as one of their activities to enjoy openly welcomes geocachers.
In this case, you could walk around with a shirt that says, "Geocaching supplies for sale." All you need is a backpack to keep all your items and you can make a quick sale.
Stuff like pens, sunscreen lotion, bug spray and other useful outdoor supplies are useful to players that may have forgotten to pack the essentials.
By doing this, you are providing a valuable service to other players that need those last minute items.
2. Sell unique geocaching items
This is where you can let your creativity run wild. You can make all kinds of things that feature geocaching. Stuff like custom coins or shoe lace holders are popular among geocachers. You could focus on clothing items like shirts or pins so other players can show off their love for the hobby.
A trip to the local crafts store will have everything you need to get started. You could jump on forums to get a feel for what other players may be interested in buying.
You might want to create a few things to throw out there to get a feel for whether or not people are interested. Plus it will give people an idea of what your designs look like. Players may reach out to you to create custom pieces for them.
It's all about being creative and putting yourself out there.
Finally, you can learn more about what you can find geocaching!
3. Create an app
The geocaching app market is not overly saturated. There is plenty of room to sell an app for geocachers. As long as it has the most important tools needed for geocaching and is reasonably priced, there's no reason why someone wouldn't be successful at selling a geocaching app.
The downside to this idea is creating an app is difficult.
However, that does not mean you have to be the one to build it. There are plenty of online platforms that feature freelance app builders. It's a matter of finding someone knowledgeable enough to build the app you design.
You'll have to lay everything out for them. Choose the color scheme, pick the fonts, tell them the tools that must be included. It can be a lot of work creating an app. But, if players find it easy to use then they won't mind paying for it.
Again, the market is not saturated so you might make the next best alternative to the official app.
4. Start a Geocaching club/party for kids
Are you good with kids? If so, then a geocaching club or party is a good way to make some quick cash. You could offer your service as a time party, or a weekly club that meets up for hunting.
You would charge a set amount per child during a given time.
This is an excellent way to get kids into the hobby and make money while sharing your love for the hobby with a new generation of players.
A large park with a couple of caches will make a great spot for a party. You can guide the kids around the park having them search high and low for the treasure.
For a club, you might want to meet up at different locations once a week. You could shuttle the kids yourself, or better yet have the parents meet you at the different locations.
5. Start a dog walking business
Instead of kids you could take dogs with you. Many pet owners like the idea of paying someone to take their dog on a walk since they are not always available or have the time. This is your chance to take that load off their back, while getting paid to go hunt.
You could start with a single dog to more remote areas such as forests. Or, you could take multiple dogs to parks as you hunt.
Either way, you should be up front with the owner as to where you are planning on taking their dog. More than likely they'll be fine with you taking their dog out for some fresh air. Try to find areas where there are few people that way you don't have to worry about the dog getting excited with strangers.
People are likely to come over and ask about your dog which will hurt your chances of finding your cache.
Geocaching is not about making profit!
Always remember, the goal of geocaching is not to make money. Don't let the idea of making money keep you away from the main goal of the game. It's a game, not a scheme to profit.
Once you start to exploit the game for monetary gain, you start to tear away the integrity of the game. Besides making money through creative ways such as the ones listed, you also don't want to charge other players for information.
One example is standing by a cache and charging players that come nearby for hints or where it is.
Finally, there is a misconception that geocaching reviewers make money! This is actually not the case as most of those do it as volunteers.
Geocaching will cost some money …
More likely than not, this hobby will cost you more money than you make. It's like this with all hobbies. It costs money to enjoy them.
You will be paying for your annual geocaching membership. The car you drive to get place to place costs gas money. Don't forget you have to pay the cell phone bill in order to continue using your phone when you are out hunting.
There are all kinds of hidden costs involved. You will have to sit there and think of all that goes into what it costs to find caches.
After you count it all up, you'll realize it's not that much as compared to other hobbies.
Getting creative and trying to make an honest dollar will offset some of the expenses you encounter while geocaching.