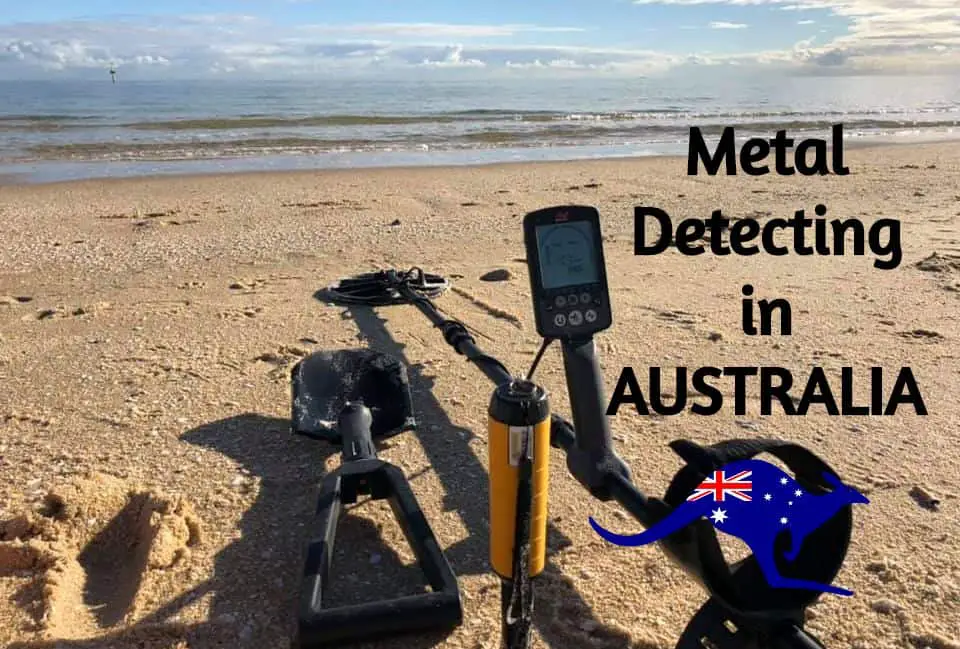 Australia, a country in which you may find yourself face to face boxing with a Kangaroo (you know I am just kidding!), is probably the very best  country for metal detecting hobbyists who are looking for some tremendously valuable finds!
This doesn't mean that you can skip the legal aspect regarding this hobby! In other words, it is still important to know and understand some rules regulating this activity in the country … Thus, you will certainly enjoy this activity without having any trouble whatsoever with authorities …
… In this Complete Guide, I talk about all information you should know about and the rules you should respect before you start swinging your lovely metal detector in Australia soil … In fact, I talk about…
How to be legally compliant to use a detector there
My recommendations of places that you should explore
Detectors that you probably should use for Australian soil
Directives on a successful Gold prospecting journey there
Some Relevant clubs that you should join
Beaches that you should explore
States in which the hobby is highly popular
As well as other useful and practical information …
So, before further ado, let's dig deep into this Subject!
Is metal detecting legal in Australia?
This hobby is allowed and well welcomed in the country! Prospecting for gold nuggets along with beach detecting are no exception to that and are hot favorites among locals …
… However, most states in Australia, though, require you to have a Fossicking License or a Miner's Right permit to be able to detect. You cannot explore any national parks there unless they are covered under your fossicking license!
The rules and regulations are governed by the Department of Natural Resources and Mines! You need to apply at this department if you want to get the license that allows you to legally use your machine …
… The good news is that you can easily get it in most cases!
Where to go detecting in Australia?
With beautiful beaches, historical heritage, and scenic beauty, great landscape, and wide wildlife. It's an absolute delight for detection enthusiasts …
… There are some excellent places that are ideal to explore!  Below a list of some of the best places that I highly recommend you should head to:
The Pinnacles in Western Australian Nambung Desert: Detecting across the yellow and you will spot kilometers after kilometers of limestone rock formations. This aboriginal land can yield many types of valuable finds if you are lucky and knowledgeable enough about the place.
Umpherston Sinkhole located at Mount Gambier, South Australia: Once a cave, the entire structure collapsed in the 1800s and there is a lush green garden under the earth's surface. Not only is it a natural marvel to look at, but there is a potential to find many decent targets.
The area around Pink Lake: Located north of Perth on the coast of Western Australia, you will notice the strange pink waters of the Port Gregory Pink Lake. The presence of algae along with salt concentrations makes the water turn pink. The area around the lake is a great place to search using your device.
Underground town of Coober Pedy: Located towards the north of Adelaide while going towards Alice Springs, you will find this underground mining town where nearly 80 percent of Australia's opals are mined. A wonderful and popular place to explore.
Some of the other ideal places where you can detect there are:
Old goldfields
Mineral exploration areas
Old mining sites
Ghost towns
Abandoned sites
Historical town sites
Swimming areas
Sports and camping ground
Around piers and jetties
And of course on the beaches.
Best Metal Detector for Australian Ground!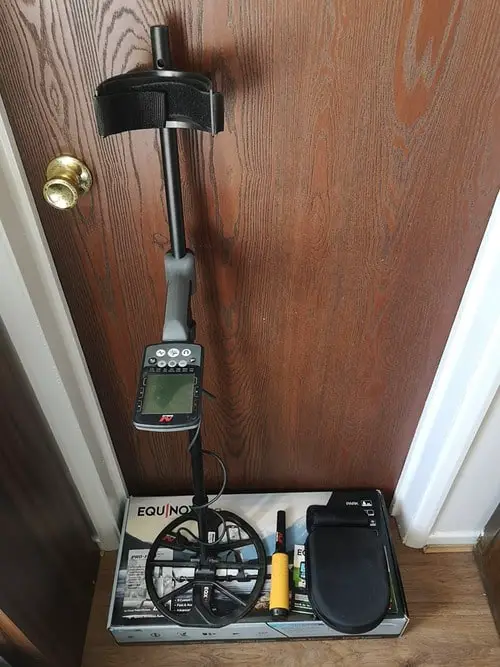 Vertosols is the most common type of soil found in Australia, especially in Queensland. This soil type is very fertile and has a large water holding capacity. Ferrosols and dermosols are also the other prevailing types of soil throughout the country …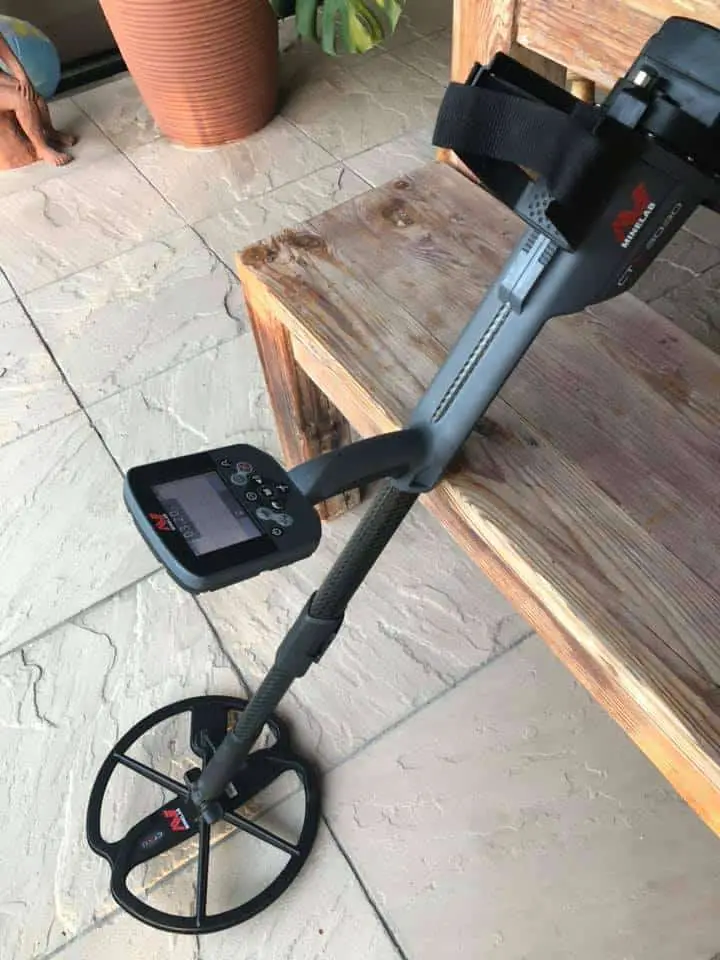 … For such varied type of soil in Australia, the most recommended detectors are the Minelab Equinox 800 (Check it Here at Amazon!) and the Minelab CTX 3030 (Check it at Amazon).
In fact, Equinox 800 contains many extra features as compared to its little brother Equinox 600. The model also has a wireless adapter as well as a set of headphones to help you perform well while searching! The wireless headphones operate through Bluetooth technology and the wireless adapter WM 08 works through WiFi technology.
Weighing at just 1.34 kilos, it is fair to say that the detector is a lightweight and easy to carry around. It comes with Minelab's new technology known as Multi-IQ, which is VLF induction balance technology and it is able to transmit at 5 VLF frequencies at the same time!
These 5 frequencies are specifically chosen by the company as being the most productive spread to cover with a detector. These include 5 kHz, 10 kHz, 15 kHz, 20 kHz, and 40 kHz!
You can also select to use them as a single frequency if you desire. The coil of the Nox 800 is an 11 inch DD type and one of the biggest benefits of using it is that it is waterproof.
Coming to the CTX 3030, this is also a high-performance detector that has been designed for all-terrain use (perfect for the conditions in Australia). The difference with the Equinox series is that this model is slightly more expensive, but it comes loaded with a wide range of advanced features that will certainly make you perform much better! Indeed, some of the model's features include:
Wireless audio
Superior target separation
Built-in GPS
Color display
Advanced FeCo discrimination
FBS multi-frequency technology
The CTX 3030 is a heavier machine than the 800, but the amount of technology Minelab has put into this machine is unmatchable with other devices. It has an 11 inch DD search coil and it is a multi-frequency VLF detector that could have operate on 28 different frequencies!
There are also five pre-set search modes including coins, relics, beach, high trash, and silver.
While both machines are ideal for Australian conditions, it is ultimately up to your personal preference which one you should choose!
Gold Prospecting in Australia …
Gold prospecting opportunities are what draw most detectorists to the great Australian Golden Outback! Remember though, that before you can go about searching for gold, you need to have a Miner's Right permit for each individual person in your group …
… Gold prospecting also cannot be done in national parks, Aboriginal land, heritage sites, and on nature reserves. Classified areas such as cemeteries are also out of bounds.
The best place to search for gold in Australia is to embark on the Golden Quest Discovery trail which passes from Coolgardie to Laverton and back. Kalgoorlie-Boulder is one of the most famous towns for searching for gold as it was one of the richest gold mines on the planet at one point of time…
… Even now many people get lucky with a detectors and end up finding decent amounts of pure gold.
The town of Kookynie, Gwalia (a ghost town), and Ora Banda are also other places on the trail where you can explore with your device …
… For more Info about this Topic! I encourage you to check this gold detection Post … I've inculded there some solid tips to come up with Gold!
What other finds should you expect there?
One of the big draw while Exploring the country is to find ancient silver coins! There are Australian silver coins hailing from 1910 and 1945 that were made from 92.50 percent silver and are worth quite a bit in the market…
… The most common find is the 50 cents coin that comes in pure sterling silver. While the earlier coins from 1910 and 1945 are made from 92.5% pure silver, the coins produced after 1945 only contain 50% silver. Nevertheless, any type of silver coins is highly valuable.
Many gold coins also come up from time to time, especially underwater.
Jewelry, buckles, ancient bottles, and many other items are also commonly found in there!
Detecting in Australian beaches …
Beach detecting is a very popular activity in the country! The summer months, especially, is one of the busiest time of the year on the beaches across Australia and you will find many enthusiasts roaming around with their machines in their hands…
The country is known to have some of the best beaches in the world. Here are some of the best ones that you probably should explore:
Bondi Beach
Lizard Island
Byron Bay
Mandalay
Wineglass Bay
75 Mile Beach
Noosa Main
Burleigh Heads
Cable
Whitehaven Beach
Underwater metal detecting in Australia …
The country is blessed with the Great Barrier Reef! It is perhaps a once in a lifetime opportunity to be able to detect underwater at the Great Barrier Reef…
… Detectorists and divers from all over the world come here to try their luck and also take in the breathtaking view.
There are many ship wrecks located off the coast of Australia throughout the different states and recently itself, a treasure trove of gold coins were discovered underwater when a storm loosened some debris around a ship wreck.
Apart from the Great Barrier Reef, though, there are many other sites that are ideal for underwater detection. These include:
The SS Yongala Wreck in Queensland
Tangalooma Wrecks in Queensland
Ningaloo Reef off the coast of Western Australia
Rowley Shoals
Christmas Island
Port Lincoln
Glenelg on the outskirts of Adelaide
Lord Howe Island
Solitary Islands
Portsea Pier
Port Phillip Bay
Bicheno
Tasman Peninsula
Darwin Harbor
Vernon Islands
Detection in Australian Parks …
The hobby is not really allowed in the parks of the country. Under the National Parks and Wildlife Regulation of 2009, any type of digging, cutting up, removing any soil, sand, fossil, gravel, clay, or anything else, is not allowed without consent!
In some cases, you can get a permit, but there is no guarantee that you will be allotted a permit to explore these places. However, in 2014, the government of Victoria, changed to allow treasure h.unters to operate in there…
Some of the major N.P. of the country where you can detect after getting a permit include:
Kakad National Park
Uluru-Kata Tjuta N.P.
Booderee N.P.
Royal N.P.
Purnululu N.P.
Litchfield N.P.
Christmas Island N.P.
Norfolk Island N.P.
Karijini N.P.
Blue Mountains N.P.
Wilsons Promontory N.P.
Ikara-Flinders Ranges N.P.
Are there detection Clubs in Australia?
As the hobby is VERY popular there, it is very hard to believe that there are no clubs in there! In fact, there are lots of detecting clubs throughout the country. Some of the more popular ones include:
Australian MD and Relic H.unting Community
Gemological Association of Australia WA Division
Busselton Collectors Club
Coolgardie Gem and Mineral Club Inc.
West Coast Metal Detector Club
Brisbane MD Club
Detecting in Sydney
Are there equipment dealers there?
There are many dealers of detectors and related equipment in there. These include:
Gold Scan Australia PTY Ltd
Gold Search Australia
Minelab
Gold Diggers MDs
Lucky Strike Gold
TSS Company
Are there machines made in Australia?
One of the biggest names in the industry, Minelab, is based in there!
In fact, the company has its headquarters in Torrensville, Australia since 1985 … While there are many franchises and branches all across the world, Minelab remains Australia's biggest manufacturer of metal detectors. Period!
A good Book that you should Read!
If you are new to this territory, then you probably should think about reading a very helpful book named "Metal Detecting for Gold in Australia" by Doug Stone…
… Indeed, Gold is the most common thing people want to find there as the country has a huge number of gold mines spread out in nearly every state.
This book is ideal for anyone who is interested in not just gold prospecting, but in overall detection in the country. The book is packed with hundreds of prospecting tips, practical advice on how to navigate around the country, tips on some recent machines on the markets, various types of maps of Australia, as well as lots and lots of descriptions of some of the best places there to begin searching for gold.
The book contains over 150 details maps of Australia's major gold nugget producing areas. It is a must have for anyone who is thinking about exploring the country.
Detecting in Victoria
Located in southeastern Australia, Victoria is one of the smallest mainland states. There are many places in Victoria where you can spend your time detecting peacefully. Some of the best places that you can head to include:
Beechworth Historic Park
Mount Macedon
Lake Crosbie
Lake Hardy
A black lighthouse on the Bellarine Peninsula – Queenscliff
Lake Tyrrell
The Victorian Goldfields
Detecting in NSW
New South Wales (NSW) is a state located on the Australian east coast. The state borders Queensland to the north, South Australia to the west, and Victoria to the south. If you want to explore NSW, then you need to make Sydney your base and then move on from there.
Start out in the Harbor City (a commonly used reference for Sydney), and then move on to exploring Byron Bay! It is Australia's eastern-most town and is renowned worldwide for its lush rainforest and beautiful beaches…
… Do not miss an exploration trip to the Blue Mountains with your device. Jervis Bay is also another place in NSW which you should not miss out on. It has Australia's whitest beaches, and you will find that it is a big draw for detectorists.
Detecting in Queensland
Queensland is a paradise for hobbyists and tourists alike! Being the second biggest state in the country, Queensland offers endless opportunities to detectorists…
… You will find some of the cleanest beaches in this part of the country. It is very common to detect ancient coins on the beaches of Queensland, so be prepared. There are also many shipwrecks off the coast here, so you can indulge in some underwater detection as well.
Of course, when you are in Queensland, then an underwater adventure at the Great Barrier Reef is a must! Take your beloved machine along to experience some of the most colorful underwater scenery you will ever find.
Exploring Perth
Perth is the capital city of the state of Western Australia (WA). It is also the biggest city in WA. The regulating laws in Perth are a bit confusing, though one thing that is definite is that you must have a MIner's Right permit before you can detect anywhere within the city!
You might just be asked to produce your permit while you are out detecting, and not having a permit will not only attract a hefty fine, but your equipment might also get confiscated if you are caught swinging at any historical place.
Detectorists usually flock to WA for gold prospecting. Near to Perth, a place known as Boddington is a very popular place for gold prospecting and there have been numerous reports of people finding significant quantities of gold here.
If you are not looking for gold, then you can also visit the following places with your detector (and your permit) in Perth:
Kings Park
Mount Eliza
The area around the Swan River
City Beach
Cottesloe
Port Beach
Point Walter
Rockingham Beach
Crawley
Trigg Point
Hillary's Boat Harbor
Rottnest Island
Penguin Island
Conclusion
I really hope you've learnt lot of helpful new information in this Post! My main purpose was simply to excite you, as much as possible, to explore new territories in which you will enjoy the hobby like nothing you're used to… Especially that Metal Detection is such a popular activity in Australia!
Hopefully you are quite excited to experience and witness this adventure in the near future! Just don't skip the legal aspect of it just to make sure that you are on point …
… Finally, if you are looking for other countries to come up with some highly valuable finds, then you should check this List of countries where you can detect! There are some countries that may surprise you!