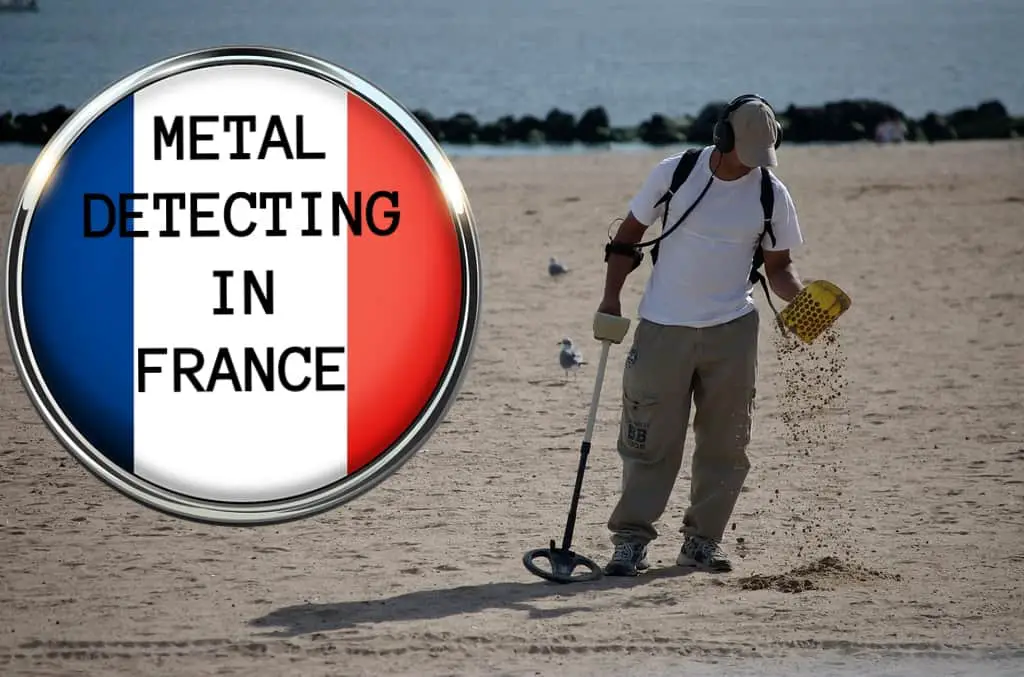 France is one of best countries you could ever visit! It has a rich culture and a great civilization that's worth discovering. But you know what, traveling to the Hexagon and metal detect in it will make you enjoy the visit much more!
It is a unique opportunity to discover this European country from a totally different perspective. It is also a chance to come up with some finds that won't be available in your home country.
However, you need to know few things! This starts from the law that governs and organize this activity and ends with the places that you should opt for …
In this Post I am covering many topic related to Metal Detecting in France. Hopefully you will learn new things …
… BTW, I've just written this Complete Guide to Dig Properly for Gold! You will learn some solid tips and come up with this valuable metal in an efficient way!
Is Metal Detecting allowed in France?
It is not easy to truly understand the legal framework governing metal detecting in France. While this hobby is legally allowed in the country, yet there are couples of legal ambiguities.
In order to practice this activity there, you should seek for permission from the prefecture as mentioned in the Article L542-1 of the Code du Patrimoine.
However, according to many detectorists, not many hobbyists actually do this since the permission is not always given. Or at least not easily provided …
The only case in which you will have great chances to immediately get the detecting permit is if you are willing to work in partnership with professional archaeologists. So one can say that this law does not really apply to metal detecting being done as a casual leisure activity.
Furthermore, all finds need to be declared to the authorities, especially if you happen to find something historical.
Being a site of many wars, it is extremely possible for you to find a historically important. But unfortunately, the law is pretty clear in stating that all historical finds will belong to the state.
There is also a ban on using metal detectors in any designated archaeological sites. However, again, the difficulty is that they are not always identified clearly.
That's why you should seek the permission of the landowner before you start detecting. And if it is government land, then you need to get police permission before you start detecting.
Best Detector for French Soil!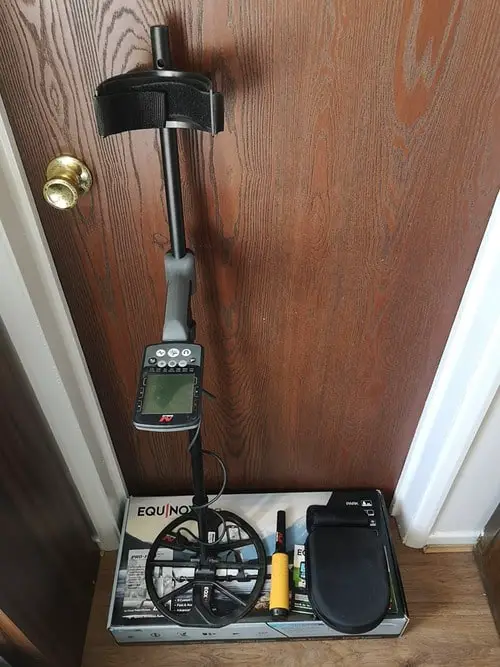 France is known for its flat and diverse landscape! There is a variety of grounds present throughout the country!
In such kind of soil conditions, one of the best detectors is the Fisher F22 (Check it Here at Amazon)!
Ideal for both beginners and seasoned detectorists, this Fisher machine is pretty easy to use and has unique modes that will prove to be convenient to users …
There is an extra fourth tone that will play when the device comes across something like a coin. This is named as the bell tone.
It also makes it easy for the detectorist to easily identify metal from the trash. This entry-level VLF detector has a 6.5 kHz operating frequency, making it a great asset for coin shooting and also works great for jewelry or relic hunting …
… Finally, you can have a Check at my Personal Favorite machine Here at Amazon! It is a Minelab device that brings some advanced technology in the table …
Metal detecting on French beaches
It is legal to metal detect on French beaches. However, you should be aware that several French beaches are designated war graves. Thus you may find yourself into trouble if you don't check with the local police about whether you can carry out metal detecting at a particular beach.
As per the French law, though, if you are searching anywhere for metal items, then you must have a license. However, for activities that include leisure detecting that is being done at 100 meters or further away from any of the listed historical sites, you do not need to get a license.
So with the exception of the main beaches that underwent invasion during the world wars, other beaches in France are okay for metal detecting, unless they are privately owned and are not wildlife reserves.
You will, however, still need to declare any valuable finds that you uncover. Even a watch or a ring has to be declared to the authorities. However, most detectorists don't bother with this declaration.
So overall, every beach is governed by a different set of rules, so just to be on the safe side, it is always better to inquire at the local police stations. To begin with, you can try the beaches in the south of France, in Languedoc-Roussillon.
Highly invite you to learn more about using your detector in the beach!
Metal detecting Clubs in France
There is no doubt that metal detecting is a lonely hobby. Many people do not understand what is the lure of this activity.
What's more, when it comes to treasure hunting, people often tend to work alone, simply because you do not know anyone else who also shares the love of metal detecting.
While working alone can also be fun, sometimes it does get lonely and you want to share your passion with others. And one of the great ways to share that kind of fun is by joining detecting clubs.
At the best of my knowledge, there are no registered metal detecting clubs in France right now. But there are many online forums where you can head to meet people with a similar passion for this hobby. If you know any club in there, please let me know in the comment section below, so others will learn about it …
These forums have great discussions going on about where to search, which places to avoid, and you will also get to know if there are any particular permissions or licenses you need to obtain before hunting at a particular place. These online forums are especially helpful if you are still a beginner!
If you want to form a metal detecting club in France, then these online forums having many enthusiasts of metal detecting would be the right place to start at.
You can meet up with many people who share the same passion. And if everything goes well, you can decide to bring together many other enthusiasts and hobbyists and integrate everyone in a club.
Generally, by belonging to a recognized club, getting permissions and licenses to detect would be much easier than if you seek it alone.
Metal detecting in Normandy France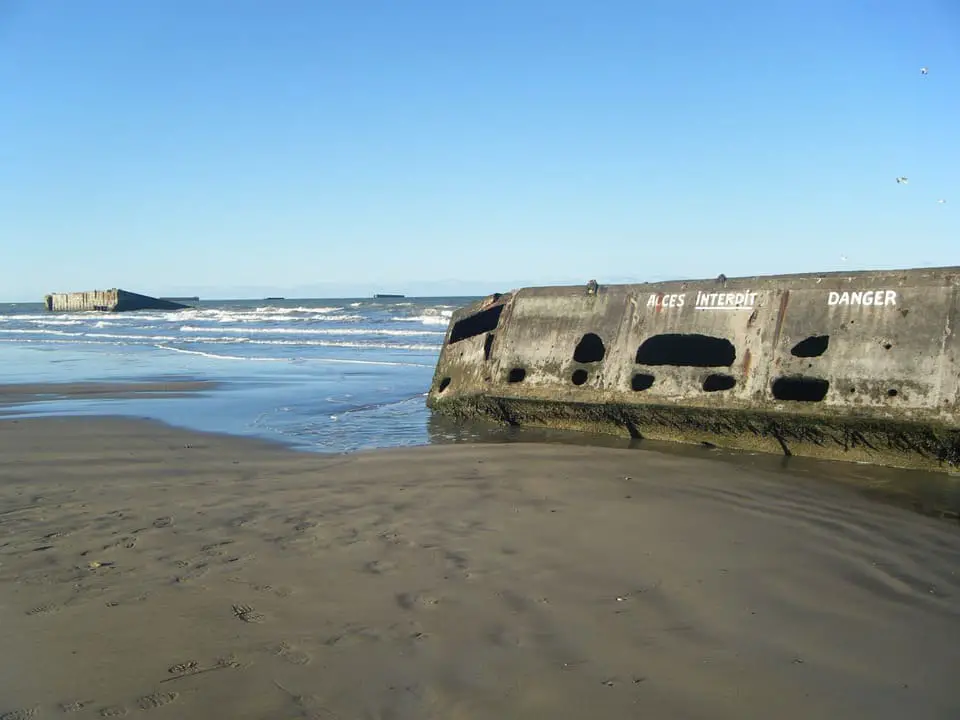 One of the largest ever invasions of World War II took place at Normandy. The battle took place on June 6, 1944, and till date is referred to as D-Day in the world.
It was the biggest seaborne invasion in history and involved over three million troops who crossed the English Channel to reach Normandy in occupied France. The Normandy battle is believed to be the central turning point of World War II as after the defeat in Normandy, the German forces were reduced drastically.
If the Normandy Battle was not won, then Hitler would have kept on deploying more troops to resist the Allied forces.
However, you cannot go around metal detecting on the beaches of Normandy. You can, however, try to hunt in smaller areas such as the farms and other countryside places.
Do keep in mind, though, that the entire region of Normandy is strictly regulated when it comes to metal detecting and anything you find of historical importance needs to be submitted to the local authorities.
You also need a license for hunting on the beaches of Normandy. The countryside does not pose such a strict regulatory hurdle, but if you don't know your way around then it will be like searching for a needle in a haystack.
The actual landing part of the D-Day beaches are strictly off-limits and they are also treated as War Graves, which would again not be the ideal place to go metal detecting in.
Metal detecting in Nice France
Nice is a leading tourist hub in the southeastern part of France. It is often referred to as the capital of the French Riviera.
The town brings together rich Roman and French history as it was occupied by the Romans during the 1st century. Nice has been captured and occupied many times by different people during its history, and this makes the town a treasure trove of historical artifacts for metal detectorists.
It is legal to carry out detecting in Nice and you will often come across many people carrying metal detectors on the beaches of Nice.
However, it is better to still ask the local authorities about whether you require a license and what is the procedure involved with any finds you discover.
Usually, you will find that the beaches all have their specific regulations posted at various places along the beachside. Keep in mind that some beaches have regulations regarding the removal of pebbles from the beaches. So make sure that you read these regulations before you start detecting.
However, the beaches in Nice get quite crowded, especially in the summers. So you can consider detecting in the early mornings or late evenings. You should come up with some great finds …
Metal detecting in South of France
The South of France is steeped in great history that makes it a wonderful location to practice this activity. The region has witnessed the many territorial disputes, civil wars, and other events of great importance that have shaped the heritage of France.
From castles to the medieval towns, to the many battlefields that dot the countryside, south of France is one of the most important historical regions of the country.
There are many prehistoric sites in the south of France, especially located in the Brittany region. The Lascaux caves in the Dordogne and other sites also are excellent places to visit.
However, keep in mind that in France it is prohibited to carry out any kind of metal detecting activities on protected and historic sites.
If you want to detect nearby these sites, it is always best to inquire from the local authorities about what the laws are pertaining to detecting and what happens with the finds.
There is a generally negative view to detectorists in the south of France as the region has experienced treasure hunters looting many of their historical treasures.
In fact, there is even an association known as Stop the Pillage of Archeological and Historical Heritage (Happah) present in this region that protects the artifacts from metal detectorists and other treasure hunters. So be careful as you go about your detecting activity.
Are there Metal detectors made in France?
From the TGV train to the CIDNA aircraft, there are many great things that are manufactured and exported from France.
France is a leading exporter of machineries such as computers, vehicles, aircraft, space crafts, pharmaceuticals, electrical machinery and equipment types of medical apparatus as well.
This is why it is no wonder then that France is also a leading manufacturer of certain types of metal detectors.
Operating out of Toulouse, the XP Metal Detectors company has been developing and manufacturing innovative metal detectors since 1998. The company's high-performance metal detectors are designed to combined selectivity, power, and ergonomics to create the perfect user-friendly design.
Other companies manufacturing metal detectors in France include Vivax-Metrotech, Sesotech, and Loma Systems.
Metal detector shops in France
There are many shops in France that sell metal detectors. However, if you are not well-versed in French, then you might have a difficult time purchasing just the type of metal detector you are looking for.
After all, purchasing a detecting device is the most important buy you will make as you get started.  This will be an expensive buy, so it is important that you are aware of exactly what you want to buy before you head to a metal detector shop in France.
If possible, take someone along with you who speaks the language as this will help you communicate your exact requirements to the shopkeeper easily.
It may be difficult to find a shop selling metal detectors in the smaller towns and villages of France. But you can easily find one in Paris and other bigger cities.
WW1 and WW2 Metal Detecting Targets in France …
France is one of the best countries you can head to if you are searching for relics from World War I and World War II.
However, the country has recently revamped its laws regarding detecting relics pertaining to that period. In fact, all the battlefields of France are declared to be historical sites of the French state, due to which any kind of metal detecting activity is prohibited.
If you happen to find an item related to the World Wars while detecting, then as per the French law, all the items are owned by the State of France.
It is considered to be theft if you take or pick up anything related to the World Wars from France.
This is why you have to be extremely careful about how you carry out your detecting with relation to the War relics. It is always better to ask a local enthusiast who is well versed with the law or the local police if you have any doubt before you start digging around.
Conclusion
France has a great history worth visiting and discovering! That's why don't hesitate to bring your machine with you if you are already a hobbyist …
Yes, the French law may make things seem a little bit complicated. Yet, in many cases, you may end up finding a permission free location. Or you might be lucky enough to get instantly a permit.
So, just go for it …
… One of the countries that is more associated with France is Canada! So, if you are interested, then you definitely should have a deep look at this Canada Detecting Post! You will learn some helpful info …