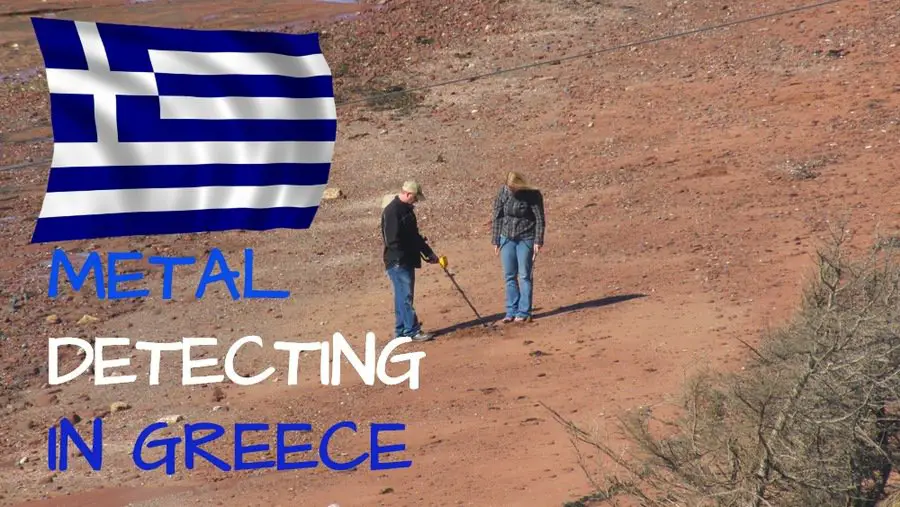 Greece is a Great destination not only for regular people like you and me! It is also one of the top visited destinations by presidents, kings and rulers around the world!
It's tremendously rich history wise has a lot to do with this fact!
It is also a great reason for hobbyists to use their machine not only those from the country but also around the world to come and visit this European pearl and discover it using their machine.
I am writing this post to help you know about:
How are the laws regarding using your detecting machine in Greek soil.
Getting your permit to detect there.
Detecting in Beaches & the Finds you should expect in there …
Examples of Greek cities you can target for a better experience.
… BTW, I've just put together this Complete Guide to Search Properly for Gold! You will learn some interesting and practical tips and come up with this valuable metal in an efficient way!
Are Metal Detectors legal in Greece?
Metal detecting is legal in Greece as far as you've got the required permissions in your pocket. Not only that, if you own a metal detector, then you need to obtain a license for owning the equipment!
This license is issued by the Greek Ministry of Culture!
Unlike other countries, in Greece, if you want to metal detect on the beaches, then you need to take the Mayor's permission.
It is also prohibited to search for archaeological objects! You could be jailed if you are caught detecting for archaeological objects without the proper license …
… The jail term for metal detecting in an archaeologically protected area could be anywhere between 10 to 20 years. So, the first thing you need to check before using your machine there is whether the location you've chosen is archaeologically protected …
… Check that with the local authorities!
Unlike other countries where laws are quite flexible and you can get by under the radar if you are detecting.
In Greece, the government is very strict and you are likely to run into trouble with the local police if they find you detecting without the proper papers.
It is okay to metal detect on the beaches in Greece, though you should preferably ask for permission and introduce yourself to the authorities nearby before you start.
By doing so, you will have peace of mind and can detect without any worries.
Best Detector for Greece Soil!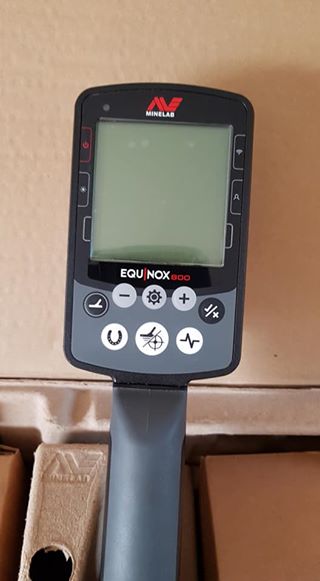 Greece is notorious for its diverse landscape! There is a diversity of grounds present throughout the country!
In such kind of ground conditions, one of the best machines is the Fisher F22 (Check it Here at Amazon)!
It is decent for both beginners and seasoned detectorists, this Fisher device is pretty easy to use and has unique modes that will prove to be convenient to most users …
It also makes it easy for the detectorist to easily identify valuable metals from the junk. This entry-level VLF detector has a decent operating frequency, making it a great asset for coin shooting and also works great for jewelry or relic search …
… Finally, you can have a Look at my Personal Favorite machine Here at Amazon! It is a Minelab machine that brings some serious technology in the table …
How to get a Metal detecting Permit in Greece?
Greece prohibits the use of detecting machines in most places without having the corresponding licenses from the Ministry of Culture.
The process of issuing of the permits can take anywhere between three to seven months, which is a long drawn out process. (Sometimes if you are lucky, it could take less than that!)
The process for obtaining the license for metal detecting in Greece is as follows:
Visit the local culture department that will provide authorization for your metal detector. It is preferable to have on you the invoice showing that you've actually bought your machine.
You should have a list of beaches and other areas for which you want to apply for the license.
Try to be as much specific as you could while choosing a location. For that you need to make prior researches on the best possible places you could target.
They may ask you for a site plan and a simple topographic map from Google Earth will make do for this.
You will be in charge of designing the site plan yourself only as no one at the local centers can help you with that. If your site plan is not up to the mark, your license request might get rejected.
The license will be issued by the Ministry of Culture, but it will take time and you have to be ready to coordinate with the local curators.
A tip to accelerate this process is by joining a local Metal Detecting Club. I talk about this later in this Post …
Best Metal detecting locations in Greece …
Greece is one of the most popular holiday destinations in Europe and there are many enthusiasts who go there given the rich history of the country.
As I've mentioned above, the laws regarding this hobby are very strict and therefore you have to really know the places where you can metal detect without running into any trouble with the law.
For example, Crete is a great destination. Not only is the city steeped in history, but recently, a metal detectorist was lucky to discover an ancient coin dating back to the Ottoman Empire.
The country is littered with ancient artifacts and you are likely to find them at any given place!
According to the recommendations of the local detectorists, if you go much just picking up a simple shovel and start digging, you are likely to find an artifact.
Even a place like Athens would be a great bet for some excellent finds. However, do not hunt in an obtrusive manner and have your permit and passport with you at all time!
For more locations ideas, have a look at this detailed guide!
Detecting in Greece Beaches
This European country has some of the best beaches in all of Europe and they are always full of tourists.
If you want to indulge in detecting on the beaches of Greece. Then it would be recommended you avoid the peak tourism season between May to October as the beaches are simply too crowded during these months.
Some of the best beaches in all of Greece are at Crete, Paros, Naxos, Milos, Ios, Mykonos, and Rhodes.
However, nearly every island there has a couple of wonderful beaches that are ideal for practicing this hobby.
In Crete, the best beach for metal detecting is Elafonissi Beach!
If you want to detect but also want to enjoy spending some time with your family, then the best beach for families if the St. Georges Beach on Naxos.
Let's say you want to detect and have some fun with your family. Then you should head over to the Paradise Beach on Mykonos. Mykonos also has the maximum number of hotels placed right on the beach.
If you want to enjoy this hobby in peace and solitude. Then nothing is better than the Plaka Beach on Naxos is where you should head to.
I highly invite you to have a look at this article to learn more about this aspect of the hobby!
Are there Metal detecting Clubs in Greece?
There are many clubs in Greece, with the most popular one being the Greek Metal Detecting Club.
The Greek metal Detecting Club (TGMDC) is one of the biggest communities for enthusiasts there and the club also has a separate team which regularly carries out group digging activities across many cities.
There are also other clubs in Athens, Crete, and some other bigger islands. But it is advisable that you find out from their website first whether tourists are also allowed to participate in their group activities or not.
Generally, they would likely to accept you if you've got a decent experience. However, you should always try …
.. Apart from these clubs, there are also many different online forums on metal detecting in Greece that you can join.
You will get information on any upcoming hunts, digs, any recent valuable finds, and many other tips and tricks from these forums.
Detecting in Athens …
Athens is not only the capital city, but it is also known as the historical capital of Europe. The city has a long history, dating right back to the first settlement in the Neolithic age.
Over the years, there has been a multitude of conquerors who have occupied Athens. This huge history of the city makes it an ideal location for having great success finding valuable targets.
There is so much history there that you are bound to find something or the other even when you dig with just a shovel.
However, keep in mind that you cannot use your machine in Athens without the appropriate license.
If you happen to find any historically important relic or item, then you have to inform the authorities about that.
Detecting in Corfu …
Corfu is often referred to as the Grand Lady of the Ionian. The city is steeped in history, from palaces to the legends of Odysseus himself, to the Kaiser's Observatory, you are bound to find it all in Corfu.
There are also many legends associated with Corfu about hidden Roman treasures, so many sure to research the history of this place well before you land up here for metal detecting.
For all you know, you may strike upon a buried treasure right here in Corfu!
The Palace of St. Michael, St. Georgiou, the Catholic Cathedral, the Maitland rotunda, and the Ionian Parliament, are just some of the places in Corfu where you can try your luck with a metal detector.
Detecting in Crete …
Crete is the biggest island in Greece and is indeed a feast for all your senses. From thousands of years of history and culture to the wild natural beauty found in this city.
The mystery of Crete is one that every treasure hunter wants to explore!
It is also one of the best places to enjoy this activity on a beach. The heavenly beaches of Crete contain some of the most valuable jewelry one can find in all of Greece.
Head on towards Rethymno, which is the island's biggest beach and is often referred to as the 'hidden jewel' of Crete!
You will have a once-in-a-lifetime experience metal detecting in Crete.
Are there Metal detecting shops in Greece?
There are many shops that sell machines all across Greece!
From shops that specialize in metal detectors for finding gold, to even finding shops selling highly specialized underwater detectors, you will be able to find all types of equipment and accessories.
Be it in Athens or Crete, there are shops on almost every island that sells specialized equipment.
If you are not able to find a certain item, then the shops are also willing to place an order for you!
One of the most well-known companies selling equipment in the Greek market are the Polatidis Group and the GDI Geophysical Instruments.
It is also possible to order devices online there.
Best finds in Greece …
The country has thousands of years of history all throughout the island. History and culture are to be found at every nook and cranny there.
This is why it is no wonder that many treasure hunters have found some amazing finds with their metal detectors.
Recently, a hobbyist found many ancient coins inside of what turned out to be an old grave. The entire find consisted of 54 coins found in different sizes and having different types of motifs on them!
However, the find was taken over by the Greece government! As the rules clearly state that no historical find can be removed from Greece and has to be deposited with the local authorities.
Conclusion
I really hope you've got in this Post exactly what you were looking for in term of information. My purpose here was to encourage you try this magnificent country for practicing this wonderful hobby.
Hopefully, you are excited about trying this experience! Just don't forget the legal aspect of that …
Finally, I highly invite you to check this metal detecting guide in Alaska! The latter is one of my favourite go-to when it comes to this wonderful hobby!