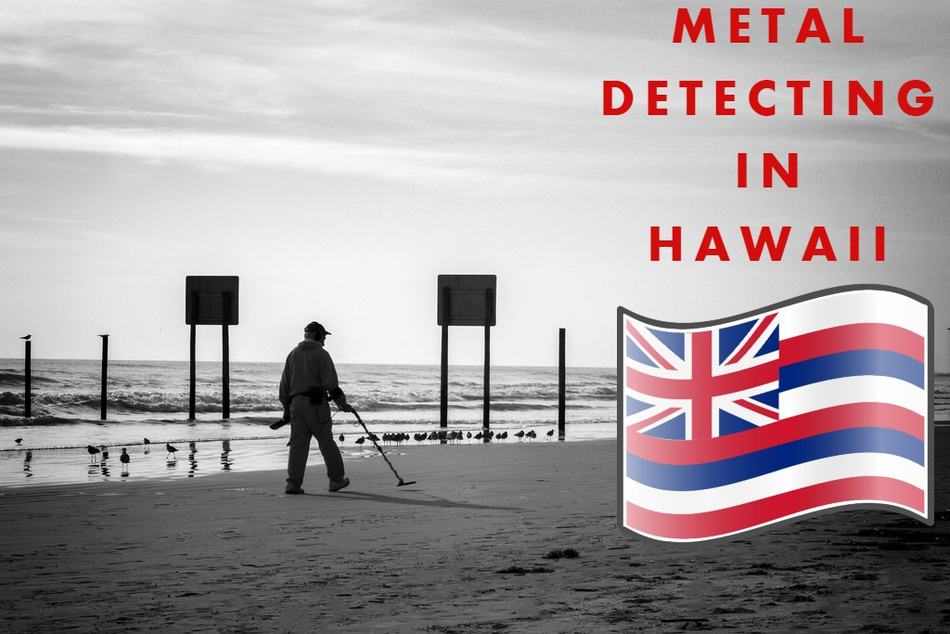 Hawaii is such an amazing destination! Many wonderful beaches and places to enjoy. In addition if you are a hobbyist, you should definitely try to use machine in there.
Believe me, by doing so; you will have an unforgettable experience!
In other words, it is an exclusive opportunity to discover this set of islands from a completely different perspective.
It is also a tremendous chance to come up with some great targets that, perhaps, you won't be able to find in your state.
Nonetheless, it is crucial to understand couples of things before you choose to go there! This is mainly related to the local laws, the locations you should target and some tips that you need to take into consideration …
In this Post I illustrate all these aspects so hopefully you will enjoy this amazing hobby there!
Are Metal Detectors legal in Hawaii?
In Hawaii, the regulations against metal detecting are a bit confusing! Therefore, I will try to make as clean as possible for the best of my knowledge …
… While it is illegal to metal detect in any National Park, recreational area, or at a national monument, there are certain exceptions to this rule. The best way to find out the places where it is legal for you to detect is to ask the local authorities about the bylaws governing a specific place. It seems that its place has specific rules …
It is absolutely legal for you to carry out any metal detecting activity on the sand beaches only. You should preferably leave all geological, historical, and archaeological places undisturbed.
The law of Hawaii does require you to turn over any lost and found objects to the nearest police station. Some beaches on Oahu are also off limits such as Hanauma Bay, the four lagoons at Koolina, and Bellows. You are free to hunt on all the other beaches around the year. No permits are required for this.
Maui also has similar laws, but no information is available on whether any of the beaches are off limits. Again, best to find out from the local authorities once you arrive at the place.
This hobby is not that popular of an activity in Hawaii. Indeed, most people simply come here to unwind and soak in the beauty of the place.
Best Metal Detectors for Hawaii Ground …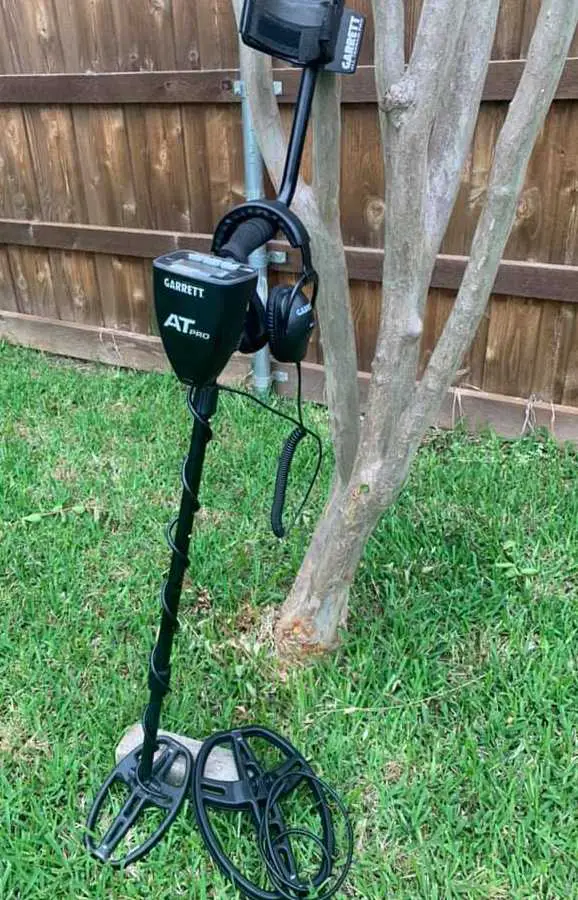 Hawaii is one place where you are going to find a lot of diversity in soil types. In fact, all the eight major Hawaiian Islands have different types of soil, in spite of the small land area.
Soils vary in Hawaii due to the fact that soil forming conditions such as topography, climate, biota, and the basic parent material all vary dramatically within small distances itself.
For example, there are over 295 individual map units for all the eight Hawaiian Islands.
Given this fact, if you want to stick to the white beaches of Hawaii only, then you can get a decent performance out of many different types of machines … The Garrett AT PRO (Check it Here on Amazon!) is one of the best picks!
However, when there is basalt involved, then there is a challenge, especially in gold prospecting. For such type of rocky and saltwater covered areas, you need to opt for multi-frequency VLF detectors such as the Minelab Equinox 800 (Check it Right Here on Amazon!)
In addition, while these are again good, if you come across basalt and cobbles, then you should consider going in with PI detectors.
At places where you find white sand and basalt cobbles mixed, then you will find that the Surf PI will not function properly once it hits on the basalt cobbles.
Finally, if you are looking for very advanced machine, then The Minelab CTX 3030 (Check it Here on Amazon!) is perhaps one of the best choices you can opt for in Hawaii. It will come close to detecting all the different types of surfaces that are present in there.
Metal detecting in Hawaii beaches
Hawaii has a collection of some of the most beautiful beaches in the world. From the Waikiki Beach in Oahu, North Shore in Oahu, to the jet black sands of the Punalu'u Beach also on the Big Island.
If you want to aim for luxury areas, then you should head for the Kaanapali Beach at Maui. This beach has some of the most exclusive resorts, spas, and hotels, increasing the chances of finding valuable jewelry and precious stones or luxury watches even.
Hawaii is known for the many saltwater beaches that are there, and metal detecting on a salt water beach can be one of the most challenging, yet rewarding, experiences of your life.
Yet, you will need to keep in mind the kind of machines that you will need to detect at such a location!
When you are detecting at a beach, you need to be aware of how to deal with the minerals present. Saltwater and the hot rocks of these beaches need to be dealt with because salt water increases the presence of ground minerals, making many land-based detectors to give out false signals.
Consider buying a VLF (Very Low Frequency) metal detector that comes with a ground adjust control. The ground balance feature will help you tune your device to the level of mineralization present on the beach.
Some Metal detecting sites in Hawaii
One of the best, though often crowded, sites for detecting and prospecting in Hawaii are its beautiful beaches. However, choose a time when the beach will be relatively less crowded as tourists and locals both flock to the beaches, especially if it is the holiday season.
Try going early in the morning or towards late evening to enjoy your hobby in total peace.
If you want to do some detecting in Maui, then be careful as Maui has some specific conditions that makes it difficult to use the usual standard machines. The coastal conditions in Maui also make it difficult for your usual metal detector to function properly.
Oahu is another popular destination you can head to for practicing this activity. It is one of the larger islands, giving you more locations to hunt through. In fact, many hobbyists have found some great and valuable jewelry at the many resorts in Oahu.
The Aulani Lagoon is another good place for you to hunt. Some beaches in Waikiki also witness several detectorists during the late evenings and early mornings.
Underwater Metal Detecting in Hawaii
Another excellent way of increasing the odds of finding treasure in Hawaii is through underwater detecting in the waters of Hawaii.
In fact, when you combine both land and underwater hunting, it increases your chances of running into something valuable.
This is especially preferable given the beautiful waters of Hawaii and the nice sunny weather of the place as well. However, there are certain challenges that come with practicing this hobby underwater, especially in salt water.
Before you start your hunt, always plan ahead and pick a preferable location to detect. Pick one of the beaches which are very popular with tourists as this increases the number of valuables that get lost regularly.
The most productive spots for underwater detecting are where the maximum number of people are. Swimming holes, piers, docks, and the popular beach areas of Hawaii are where you should be headed. Especially areas where people jump off for diving or swimming would be the best decision.
If you have come to Hawaii to indulge in some scuba diving, then combing your scuba diving experience with your hobby will also be a fantastic idea.
Furthermore, there have been many shipwrecks off the coast of Hawaii, making it one of the perfect places for underwater treasure hunting. You never know what you may stumble across under the crystal clear waters.
Tips on Using a Metal Detector in Hawaii
Using your machine in Hawaii comes with its own set of challenges. This is partly owing to the laws governing the hobby there, which remains a bit of a grey area unless you find out from the local police stations.
The other challenge to detecting at the Hawaiian beaches is that these are saltwater beaches. These beaches have highly mineralized sand which has a huge impact on the performance of your metal detector.
Some of the best metal detectors to take along to a salt water beach are:
Minelab Excalibur.
Whites Surfmaster PI Dual Field.
Tesoro Sand Shark.
Garrett Sea Hunter Mark II.
Some tips for using your detecting machine in Hawaii include:
Make sure you have a tough enough metal detector for the Hawaiian ground and salt water (you can consider some of the examples I've listed above).
Understand the tidal cycle depending on the Island you've chosen to be in.
Learn more about the best season to detect in Hawaii as it does get quite hot in the peak summertime.
Follow the towel line at the beach, increasing your chances of finding lost valuables
Avoid digging in wide open spaces as it is unlikely to produce many results, keep it for the last place to search through.
Opt for rock-filled areas as these are often the treasure hot spots.
Could you rent Metal detectors in Hawaii?
It is possible to rent detecting machines and other equipment in Hawaii and rentals are quite a popular business.
However, the price is often very steep, starting at $100 for 8 hours. What's more, you may or may not find a detector that takes into account the ground mineralization of Hawaii.
There are also other companies that charge $65 for a day and will even provide a small plastic handheld straining scoop to help you.
Most of the rental companies require you to give a deposit first, which usually falls in the range of $500 to $750, depending on what metal detector you are renting.
Metal detector Stores in Hawaii
There are many stores in Hawaii that make it easy for you to buy not just a metal detector, but also other equipment related to your hobby.
Some of the major shops are located in Oahu. One of the most famous stores in All Island Treasure Detectors, which is run out of a garage, but the owner has a good inventory of high-quality metal detectors.
You are unlike to get any entry level metal detector at this store. The North Shore Treasure Hunters is another store catering to all items that one may need for metal detecting.
The best part of this store is that it is open 24 hours and all seven days a week.
Are there Equipment Suppliers in Hawaii?
There are few metal detector suppliers in Hawaii. From Metaldetector.Com to the North Shore Treasure Hunters and Daves Metal Detecting, there are many suppliers who are eager to increase the popularity of metal detecting in Hawaii.
Even the All Island Treasure Detectors store is a supplier of detecting equipment. Though you will need to place your order with the owner Joe beforehand.
There are also other stores and you can find out more about these suppliers in Hawaii from local metal detecting clubs or by asking around the local online forums dedicated to this wonderful hobby.
Conclusion
Personally, I am a big MMA fan and one of my favorite MMA fighters is Max Holloway and he is from Hawaii! That's why I thought, I probably should write a dedicated post about the hobby that I love in the home soil of my favorite athlete!
Hawaii is a dream destination for anybody! And going in there without using your machine would totally be a shame …
That's why, I wanted to put together this short post so hopefully I will encourage you to detect there …
If you have any additional information I didn't include in this Post, make sure to add it in the comment section below! So other hobbyists interested going in there will learn as will …
… Finally, if you are looking for other nice places to explore, then you should check this detecting Guide in Louisiana! You will learn some practical info in there …