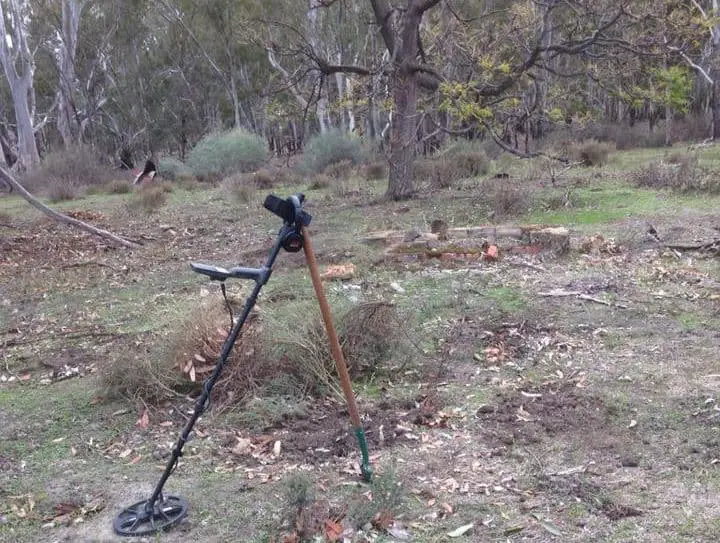 Indiana, a beautiful state in the US that is known as the crossroads of America, has a rich history and culture, which makes it a popular place for metal detecting hobbyists!
However, I would pay attention to the regulating laws surrounding this hobby, so you won't get into any unnecessary trouble (I talk about that in this Post) …
… In addition, I talk about:
Best Places in Indiana for detection activities
Beach detecting in Indiana
A Machine Suggestion for the state type of soil!
How you should approach Gold Detection there
Some good clubs that you may want to join
As well as extra helpful info …
What are the metal detecting laws in Indiana?
The hobby is the state falls under the ARPA Law (Archaeological Resources Preservation Act) and the National Historic Preservation Act! Both laws are known to be quite confusing, especially when seen in today's time and age.
In fact, you can detect in most places within the state as long as you have a permit. The use of detection machines is allowed in picnic areas and developed campgrounds!
In addition, Indiana does not allow anybody to detect in State Parks, but you can always confirm that from the Park Superintendent.
As far as private properties are concerned you will need to get written permission that clearly states what you are allowed to step foot with your machine on that property from the owner!
Finally, there are some special places such as the Dunes, which require you to apply for a special permit.
Where to go detecting in Indiana?
The Hoosier State is located in the Great Lakes region, making it one of the most beautiful states to visit.
When it comes to metal detecting, you can be spoilt for choices as there are so many places that attract detectorists!
Here are some of the best places to target there:
Kesling Wetland and Farmstead
Bluespring Caverns
Market Street Catacombs
Empire Quarry
Nappanee
Bean Blossom
Around the East Pierhead Lighthouse at Michigan City
City West Ghost Town
Rose Island
Mooresville's Gravity Hill
Highland Lawn Cemetery
Hemlock Cliffs Falls
Lake Michigan
100 Steps Cemetery
Pogue's Run
Smith Memorial Labyrinth
The Roofless Church
Bedford Limestone Pyramid
All these places are not just ideal for this hobby, but will also give you a chance to visit some of the most unique and beautiful places in Indiana.
A Decent Detector for Indiana Soil!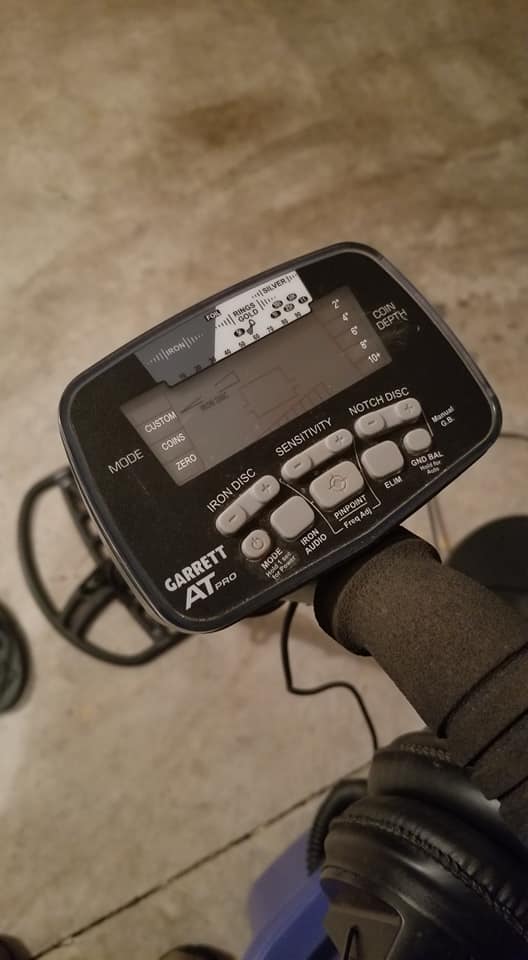 This state is known for its corn and some other crops since it has a very fertile soil! However, not all the soil in the state are fertile, mainly because of glacial events that took thousands of years ago.
There are three main types of soil in Indiana, which are clay, sandy, and Miami soils. Miami soil is also recognized as Indiana's official state soil. It is known for being particularly fertile and best for growing corn, soybeans, and winter wheat.
Keeping the soil type of the state in mind, the best detector you should consider using in there will be the Garrett AT Pro (Check it Here on Amazon!), which is an all-terrain machine.
Not only can the AT Pro detect across different types of terrain, but it can also be used underwater down to a depth of at least ten feet.
Its stock coil of the AT Pro is able to detect targets down to a maximum depth of 10 inches as per the specifications mentioned, but you will find that you are able to easily find targets even down to 12 inches deep.
At its core, this device is a VLF and powered by four AA batteries. It is recommended that you buy rechargeable batteries to save money over time. The device also has a padded armrest for increased comfort.
This machine is best for hunting relics, jewelry, and coins, but it can also function well if you are searching for gold nuggets. This is due to the 15 kHz frequency the machine has as well as its ground balance settings.
Also it comes with an 8.5 " x 11″ DD PROformance coil. The latter provides good target separation and depth for any stock coil. Over time you will see that this will prove to be a solid choice for functioning as an all-around coil that is highly suited to most stations.
The machine is also lightweight and weighs just 3.03 lbs. Being waterproof, the machine is also excellent for detecting in shallow waters such as rivers, lakes, creeks, and even the sea.
Finally, if for some reason this model doesn't fit your current budget, then you may want to opt for this Cheaper Model Here on Amazon!
Detecting in Indiana Rivers…
If you are a hobbyist and have not yet detected in a river, then you are truly missing out on some wonderful opportunities!
In fact, you never know when you stumble across a popular river crossing or an old homestead near the river where you end up finding all sorts of historic items.
There are literally tons of rivers in Indiana that you can explore! Here are some of the best rivers in there:
Big Blue River
Big Pine Creek
Fawn River
Ohio River
Patoka River
Yellow River
White River
Wabash River
Elkhart River
Joseph River (Lake Michigan)
East Arm Little Calumet River
Searching for Gold there …
Reality is, Indiana has very limited gold that has been left behind throughout the state due to glacial deposits from thousands of years ago. There are no commercial operations of gold mining in the state, so gold production is quite limited!
This is important to consider if you want to prospect for gold there, as your options will be quite limited …
… You can try detecting in areas that are most probably going to have gold concentrates such as inside the bends of streams, under and behind large boulders, and scouting through the many rivers in there!
However, do not expect to find any large gold nuggets here! I am not saying that this won't happen, but it is better to be realistic and expect to see smaller sized gold dust and flake gold. If you come across anything larger, then consider it to be a big surprise.
The most popular place in Indiana for gold prospecting is Brown County. It has been known to produce quite a bit of gold that has been found by many recreational gold prospectors. You should mainly try your luck around Salt Creek, which is well known for containing glacial gold in its gravels.
Then near Monroe Country also there are several creeks that have been known to contain gold. You should consider checking out Indian, Sycamore, and Gold Creeks here.
Moving north in Morgan County, Sycamore and Gold Creek, and the Greenhorn Creek, are all some more places that are known to have fine gold.
While many other creeks throughout the state are also known to contain some gold, but, again, you should not plan on getting rich with gold detecting in Indiana as there's not much gold to be found there.
Finally, if you want to expand your knowledge about this Topic, I've spent dozens of hours writing this Gold Digging and Detecting Guide! I am sure you will end up learning some helpful info in it …
What other finds to expect there?
You can expect to come across the usual finds in there that are commonly discovered! These include jewelry, coins, bottle caps, belt buckles, watches, and some relics here and there.
However, there is a big draw to detecting in this state because it is believed there are many buried treasures still hidden!
Going hunting for buried treasure with your detector is the most exciting moment for any detectorist!
There are actually many stories about buried treasures in Indiana. Some of the most interesting ones that you can attempt to find are as follows:
The treasure buried between Geneva and Berne, just outside Terre Haute – it is said to be buried on a farm, meaning you will need to take permission from the landowner before you can start searching. It is said to be worth $95,000 in paper money and gold coins. It was buried way back in the 1920s by a disgruntled employee of the bank who embezzled the money.
Treasure of gangster John Dillinger – one of the more famous buried treasures in this state is said to be buried by the gangster John Dillinger. It is said to be buried on a farm near Mooresville and is worth around $600,000.
Treasure at Rocky McBride Bluff – Legend has it that in 1810, the Indians buried a massive cache of gold bullions inside a cave on Rocky McBride Bluff. The place overlooks the White River and is located just north of Shoals.
Are there good clubs in Indiana?
Because of the hobby popularity there are many detection clubs throughout the state!
These clubs organize hunts from time to time, and anybody is free to join these hunts, regardless of whether or not you are a member of the club.
If you are not a member, though, you might have to pay a small one-time fee to join the hunt. The clubs also organize meets several times during the year, which brings together detectorists from all across the state.
Here are some of the well-known clubs there:
Miami Valley Coin Relic Hunters Club
Indiana Recreational Gold Prospector
East Central Indiana Research & Recovery
P.A.A Southern Indiana Chapter
Hoosier Exploration and Recovery
Duh-Tektors of NW Indiana
Northern Indiana Research & Recovery Society
Hoosier Hills Treasure Hunters
P.P.A Cutler Chapter
P.A.A Kokomo
P.P.A Ninevah Chapter
Central Indiana Club
Wabash Valley Treasure Hunters
Lincoln Heritage Treasure Hunters
Down N Dirty Diggers
Hoosier Historical Research & Recovery
Indiana Detectorists
Lebanon Treasure Hunters Society
Three Rivers Treasure Club
Three Rivers Research & Recovery Association
Getting your Permit to Detect in Indiana!
Though you do not require any permit there (at the best of my knoledge), if you are still interested in getting one to avoid any legal hassles at a later stage, then you should approach the offices of Indiana Department of Natural Resources!
The process is quite straightforward, and all you need to do is fill up an online form and submit it online itself. After checking your details, your permit should be granted pretty shortly.
Conclusion
To wrap up, I really hope you've learnt new and valuable stuff from this Article! I've done my best to cover all the relevant aspects …
… My goal was only to provide you with this information, indeed, I also tried to encourage you to explore different locations with your beloved detector!
This is what will leverage your chances to come up with your best finds …
… Finally, if you are looking for other countries to check, then have a look at this guide to metal detect in Romania!