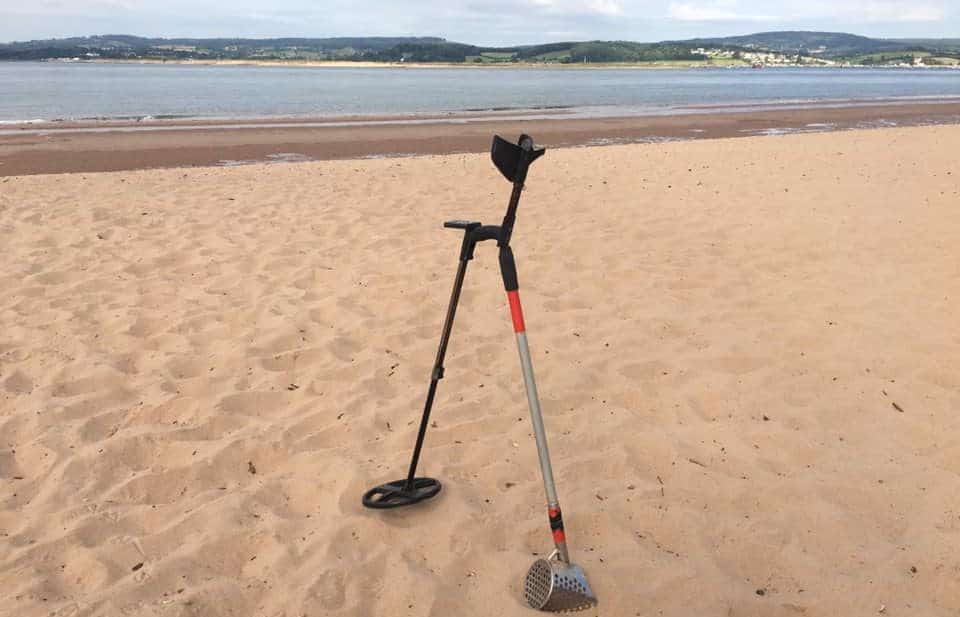 Romania, known for its solid history and vast culture, is certainly a very good country for those who are looking to practice metal detecting as a hobby …
… However, you should pay clear attention to the regulating laws for the hobby in order to avoid any unnecessary issues with the local authorities! Don't worry; I give you all the details you will need to know …
… In addition, in this Guide, I talk about these aspects:
General overview of the regulating Law
Decent locations to target
Gold Prospecting in Romania
A Detector recommendation for this country Soil
Examples of Clubs you should join
Getting your permit there
As well as more helpful info …
What are the metal detecting Laws in Romania?
The law there is pretty simple, you are not allowed to detect in archaeological sites or close to those and the private property has to be respected!
For the latter you should ask the owner of that private property for a written permission to do so. Searching in an archaeological site, without the prior written permission of the Ministry of Culture, is a crime and it is punished by prison time.
All finds older than 100 years are to be surrendered to the relevant authorities within 72 hours. Failing to do so is a contravention and is punished by fine. On the other hand, behaving like an owner (offering, selling, modifying etc.) of the finds is a crime (severe theft) and it is punished by prison time.
When a find is legally surrendered to the authorities, the finder is entitled to a reward of 30% of the total value of the find. When the find is an extraordinary one which is considered to be the most precious and valuable asset for the country (Category "Treasure"), the reward is increased to 45%.
The authorities have 18 months for releasing the reward!
Finally, at the best of my knowledge, your best chances of getting a permit requires you being a Romania citizen.
Best Places to Metal Detect in Romania?
People have spoken of hidden Romanian treasures for generations. Some of these stories are terrible, but each tale involves mystery, curses, and legends!
Some even speak of how entire subterranean galleries have collapsed, killing treasure hunters. Others mention strange unexplained phenomena related to the riches. So the best places for this hobby there are:
Stanca village
It has a forest which is searched by many people from all over the country hoping that they might find the treasure hidden there.
This forest is located near Vama Sculeni, Iasi. According to local tales, communists have been digging in this forest in order to find the rest of the treasure of the local boyar (a high-ranking Russian aristocrat). In the year 1941, many kilograms of gold jewellery were found there.
Today, treasure hunters still hope to find the rest of the hoard.
Romanian beaches, state parks and caves
According to historians, the Banat area is hiding the most Romanian treasures. Throughout time, this area has been a border between rich countries and great empires.
In the area of the caves of Banat, Constantine Brancoveanu hid more than 20,000 bags full of gold coins. He refused to tell Turks where this was, so he ended up being decapitated. And in Burgan there are countless cursed treasures. In this case, the people who find these treasures are said to die terrible deaths.
A good Metal Detector for Romanian soil!
For Romanian soil the best detector comes from Texas. The name of the product is The Fisher F75 (Check it Here at Amazon)!
It is also a good First Texas product that is very suitable for gold prospecting. With its excellent features such as all metal mode auto-tune mode I can highly recommend this detector.
The device is one of the best-balanced machines of all high-performance detectors. It takes almost no effort to hold and swing it.
The F75 has a high quality grip with a high frictional capacity foam rubber, comfortable in all weather conditions. The controls are easy to reach and have a small learning curve.
The detector is equipped with a 9 3/4" open-frame waterproof concentric elliptical search coil.
Of course it remains a kind of beginner detector but you will be able to find gold with it.
The best features:
All Metal Auto-tune Mode
One Touch Notch Mode
Nice LCD display
0-99 Scale Target Identification
Multiple Audio Identification Tone Options
5 Year Warranty
If for some reason, you find this model to be above your budget, then you may want to Check This Cheaper Detector Here at Amazon! It is another Fisher model that still can do a good Job …
Best beaches for metal detecting in Romania
According to many historians Romanian beaches consist mostly gold in them. Some of the best beaches for detection activities in there include:
H2O Beach – Mamaia Resort exit
Kite Spot beach
Baile Reci – Eforie Sud Resort, Techirghiol Lake
Corbu Beach
Plaja Vadu beach
Mamaia beach
Mamaia beach was included in the top of best beaches in Europe for the first time this year for metal detection.  Most of the Archaeological and valuable equipment have been found at this beach in Romania.
Since most of these beaches are in private ownership one would need to be a Romanian and have the permission of the owner to detect at the place.
At the same time, all findings which seem to be older than 100 years have to be surrendered to the relevant authorities within 72 hours…
…Failing to do so will be considered as a contravention and is punished by fine. On the other hand, behaving like an owner (offering, selling, modifying etc.) of the finds is a crime (severe theft) and it will punish by prison time.
Gold Prospecting in Romania
gold prospecting is the act of searching for new gold deposits. Methods used vary with the type of deposit sought and the resources of the prospector.
Romania is home to the largest gold deposit in continental Europe. In fact, it is not just gold that attracts miners to this country.
The country is one of the poorer ones in Europe, but from a view of the resources available for mining it is actually one of the richest. There are a large variety of minerals that are commercially mined here.
The potential for gold mining in Romania remains strong, but there have been concerns concerning environmental issues at the largest gold mine in the country.
With the massive amount of gold reserves believed to still be found around the country, there is still much interest despite these issues There has been a dispute between the Canadian-owned Rosia Montana Gold Corp.
And the country as to how gold mining is to proceed in the future. The company says that it wants to develop four open-pit mines in the region with the hopes of extracting at least ten-million ounces of gold over the next few years while also going after silver deposits.
However, many in Romania and throughout Europe have concerns over the impact of mining on the region and have even considered submitting the Rosia Montana village for consideration as a UNESCO World Heritage site. This could make it extremely difficult for companies to develop the region for further mining purposes.
For more info about this interesting topic, I've written this Gold Prospecting Post! I include all what you should know to come up with this valuable element less harder than usual!
What other finds are common there?
Romania has a certain particular richness in terms of rocks and minerals! From the class of sulphides, sulfosalts and tellurides, Romania is mentioned to present minerals such as: chalcopyrite, sphalerite and galena which were traditionally mined for Cu, Zn and Pb respectively as well as jamesonite and telluride from Apuseni Mountains: peptize, sylvanite, krennerite andnagyagite.
The Romanian province of Transylvania is especially rich in halides (layers of salt rocks) while the region of Banat has the mineral called fluorite.
Rocks such as quartz (amethyst, rock crystal, smoky quartz etc.) – including fine-grained, i.e. chalcedony (e.g. agate) and massive, i.e. jasper-type varieties – and opal (precious opal, fire opal, silicified wood etc.) are also present in Romania. With respect to magnetite and hematite category, they were traditionally mined in the Banat region (e.g. Once de Fier) and Masca-Baisoara, Cluj district.
Rare twin crystals of aragonite were found in Corund, Harghita district. Lively coloured malachites (green) and azurites (blue) also have been identified. Rare borates such as ludwigite, or szaibelyite and kotoite, were discovered in Conan de Fier (Caras-Severin district), and respectively Baita, Bihor district.
Are there metal detecting clubs in Romania?
Yes there are detection clubs in there one of them being The Romanian Military Archaeology and Pro Detective team
This is one of the best clubs there! The second one is battlefield archaeology club.
It is associated to grave looting, as many researchers simply obtain the items they want to sell and just scatter the bones of the soldiers killed in action, desecrating their final resting place and disappearing all items, like dog tags and personal items, that could help identify those persons.
It consists of military archaeologists, who do their research with respect to the fallen soldiers, try to identify the killed and work closely with state authorities, in order to ensure that personal belongings are returned to the families of the soldiers who never made it back home.
The Romanian Military Archaeology is one of these researcher groups who claim that they are the "good guys"; while German historian Robin Schafer says that "they (are) flogging militaria on site. Definitely NOT 'good guys' ".
How to get a metal detecting permit in Romania?
In order to possess a metal detector in Romania, you will need to obtain a non-expensive authorization from the Police (one specific authorization document for each metal detector owned)!
After the application is filled, the document is issued within usually 10-20 days. The activity is permitted in selected City parks by permit only.
To get the permit you need to fill up a form which is available on the respective state park's website
Generally, form is available in pdf format!
Conclusion
What do you think? Did I cover all the aspects that you want to know about? Let me know…
In addition to providing you with information, my main goal was to excite you to use your detection machine in other territories so you will come across even more amazing finds! Hopefully, you feel more motivated to experience that …
… If you are interested to explore other countries, then I highly invite you to check this russian metal detecting article! You will learn some good info!