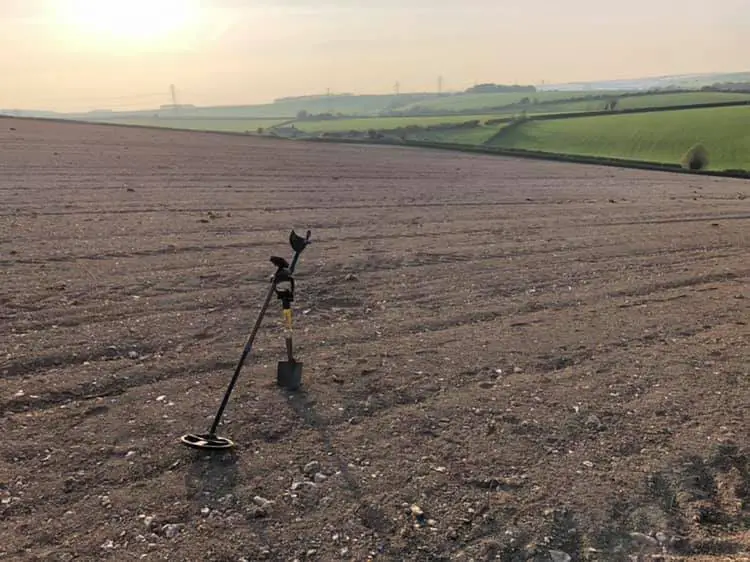 Massachusetts, a very populous and history rich state, is a very decent state for metal detecting fans from all over the world to come up with some interesting finds!
Nevertheless, please pay attention to the regulating laws that governs the hobby in there! Simply, to avoid any unnecessary trouble with the authorities … I detail these in this post!
… In addition, I talk here about:
The Best locations in Mass that you should explore
My favorite beaches to detect in there
A good machine for Mass type of ground
Some interesting clubs that you may want to join
As well as other additional helpful info …
So, without further ado, let's dive into the subject!
What are the metal detecting laws in Massachusetts?
If you want to explore this state, you need to be careful about the laws, particularly the Federal ones! The hobby is very popular in here, but there have been several cases where detectorists have been arrested for breaking the laws.
Detection activities are primarily governed by the Archeological Resources Preservation Act (ARPA). The other law that governs detecting in the state is the National Historic Preservation Act.
If you are searching on State Lands in Massachusetts, then do not dig up any item that you feel could be older than 100 years.
For detecting on any private property, you need to get written permission from the landowner!
The use of detecting machines on State Parks and Parks property is also governed by regulation in Massachusetts. You cannot use them on any Department property without getting permission from the Area Supervisor.
The state allows you to detect on the beach and campsite areas if you get permission from the area supervisor.
Where to go detecting in Massachusetts?
We are talking here about a state with a rich history! From famed historic landmarks to architectural wonders and other popular attractions, Mass is an ideal location for detectorists.
Here are some of the best places in the state that you can target:
The Old Burying Point Cemetery – one of the oldest burial grounds in Massachusetts
Gallows Hill
Saint Mary's Cemetery
Dungeon Rock Cave in Lynn
Blue Rock at Cape Poge
Deer Island
Woods near Dalton
Grounds of the Houghton Mansion in North Adams
The Hoosac Tunnel – a railroad tunny built in the 1800s, it is also known as The Bloody Pit
Grounds of the Colonial Inn (with permission)
Dogtown – an abandoned settlement located on Cape Ann
The abandoned Belchertown State School
The grounds of the Houghton Mansion
A Good Detector Recommendation for Mass Soil!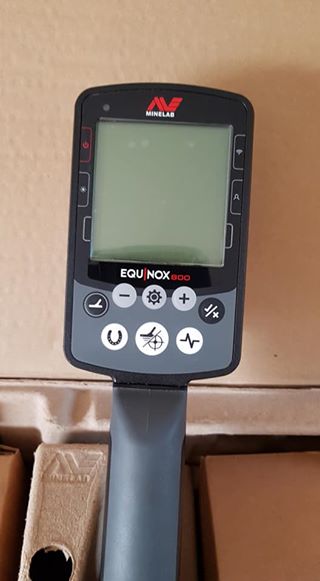 There are three major types of soil types in Massachusetts. These are:
Hinckley-Merrimach – Urban Land
Canton-Charlton-Hollis
Newport-Urban Land
The most common type is the Hinckley-Merrimac-Urban Land soils that are found in the southwestern end of Thompson. This type is excessively drained soils that are formed in sandy and loamy glacial outwash and areas of urban land. This type of soil is also found in the major stream valleys as well as on the coastal plains.
The best metal detector for Massachusetts soil type is the Minelab Equinox 800 (Check it Right Here on Amazon!). This machine is loaded with cool technical specifications and features. The best and most distinctive feature of this device is that it offers a multi-frequency mode. This makes it a highly efficient, sensitive, and stable machine.
The Equinox 800 is said to be the adequate price to quality to technical specifications ratio that is available on the market today. It also has a lot of positive feedback from users in Mass.
Loaded with the Multi-IQ technology, it allows the detectorist to create a coil field with all the available frequencies at the same time. This allows the machine to search in one location with the low, medium, and high frequencies at the same time, which significantly increases the efficiency of search.
Having multi-frequency removes the need to check the same location multiple times with different frequencies when you fear missing out on a valuable find.
The five single frequencies available on the machine include 5, 10, 15, 20, and 40 kHz, along with the multi-frequency mode that allows you to use all the frequencies together.
The machine also has high-quality discrimination of trash and ferrous metals and also has a considerable depth of reach. The Equinox 800 is also able to find both big and small objects on separate depths.
The machine is also totally waterproof, which allows you to submerge it up to a depth of 10 feet…
… Finally, if for some reason you think that this machine is pretty expensive, then you may want to check this Cheaper Detector Here on Amazon! It is a Fisher model that I truly recommend for those who are on a budget and still are looking for a legit device …
Detecting in Mass state parks!
Searching in State Parks in there is not allowed without prior permission! To get permission for using a detector there, you have to contact the Park Supervisor of each park you are interested to hunt in and then get the permission from them. You will need to get permission in writing.
You can do some research before you choose and finalize the park where you want to detect in. Here are some state parks that are ideal for detection activities:
(S.P. Stands for State Park)
Robinson S.P.
Boston Harbor Islands National Recreation Area
Wells S.P.
Halibut Point S.P.
Bash Bish Falls S.P.
Mount Greylock State Reservation
Nickerson S.P.
Ashland S.P.
Ames Nowell S.P.
Exploring Mass beaches …
There are plenty of options in Massachusetts for detectorists who love beach detecting! You will be surprised to know that there are more than 100 places in the state to choose from…
… The state offers to hobbyists the perfect waterside spot to enjoy the hobby.
Here are some of the top-rated beaches of Massachusetts where you can use your beloved machine:
Chatham Lighthouse Beach
Crane Beach in Ipswich
Joseph Sylvia State Beach
Madaket Beach in Nantucket
Horseneck Beach State Reservation
Mayo Beach
Mayflower Beach
Marconi Beach
Revere Beach
Menemsha Beach
Spectacle Island Beach
Coast Guard Beach at Cape Cod
Aquinnah Public Beach
Are there detection clubs in there?
As I've mentioned before, the hobby is popular this state, and as a result, there are many clubs in there. Some of the well-known clubs that you may want to join include …
Gateway Treasure Hunter's Club
Silver City Treasure Seekers
C.H.T. – Worcester County Treasure Hunters
T.H.A.- Massachusetts Treasure Hunting Association
Colonial Treasure Hunters Association
Massachusetts Organization for Research & Recovery
New England Treasure Finder's Association
P.P.A Shutesbury Chapter
What finds should you expect there?
Some of the most common finds you can expect to find in the state are:
Old coins including gold and silver coins
Belt buckles
Bottle caps
Valuable jewelry such as gold and diamond rings, bracelets, watches, and gold and silver necklaces
Pre-Civil War trade token
Gemstone-mounted religious medallions
For more finds possibilities, I highly invite you to check these detecting finds list!
Detecting in Massachusetts state forest!
Again, you can use your machine in any state forest within Massachusetts after getting permission from the Superintendent in-charge of the forest…
… After getting the permit also you have to be careful that you do not detect in places that are marked out and any type of detecting or digging is prohibited in those areas.
In case such areas exist within the forest, there will be signs put up stating that those areas are out of bounds.
Some of the forests ideal for detecting are:
Barnstable
Beartown
Berkley
Brimfield
Chester-Blandford
Erving
Gilbert Hills
Georgetown-Rowley
Harold Parker
Ludlow
Manuel F. Correllus
Myles Standish
October Mountain
Pittsfield
Shawme-Crowell
Are there detecting stores in Massachusetts?
There are not many stores in Massachusetts that sell metal detectors and other associated equipment and accessories. Most people opt for buying the stuff online.
Some of the well-known stores of these equipment in the state include:
Detector Electronics Corporation
Millivision Technologies
AJP Metal Detectors
Treasure Quest Supply
TC Metal Detectors
Getting your detection permit …
You don't need to get a permit for detecting in most places in Massachusetts… A permit is only required if you want to metal detect on the State Parks and State Forests.
Again, for getting a permit for parks and forests, you need to contact the Area Supervisor or Park/Forest Superintendent who will tell you what the process is for obtaining a permit.
Many times they will simply verbally tell you that it's okay to detect, but it is always better to get a written permission for detecting to avoid getting into any trouble later on.
Conclusion
My main aim for putting together this article is straight-up to encourage you as much as I could to discover new places! The best targets that you could ever possibly find are usually the ones that are far from him …
… Mass is a state that deserves to be discovered and that you should really try out sooner rather than later! I am sure that you will end by come across some highly valuable stuff!
For more places to explore, I highly invite you to check this detecting article in New Hamphire.