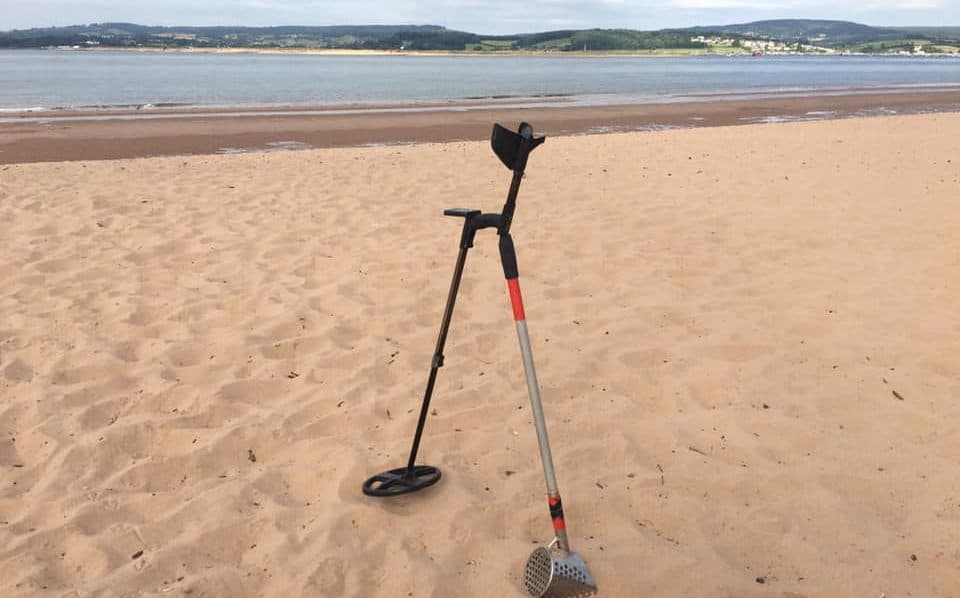 New Jersey, definitely one of the smallest states in the US, yet it is still a decent place for detectorists who love finding new and exciting stuff! Indeed, it represents many opportunities for highly valuable finds …
… Nevertheless, a prior step that you should definitely consider before starting your journey in there is by recognizing and sticking to the regulating rules for Metal Detecting in New Jersey! Thus, you will make sure having an enjoyable experience without much trouble with authorities in there …
… In this article, I address the following topics:
Most relevant laws that you should consider
Where you should detect in New Jersey
A Machine Suggestion for the State type of soil
Some Gold prospecting thoughts
Some relevant clubs that you may want to join!
As well as other useful hacks …
So, let's get right into it!
What are the metal detecting laws in New Jersey?
The hobby in New Jersey is a legal activity that is governed by the federal Archaeological Resources Preservation Act (ARPA). There are some reports confirming that People who break the ARPA law have, in the past, been arrested and fined for digging on State and Federal lands.
Other than this law, there is no known regulation against detection activities in the state of New Jersey. However, regardless of the lack of regulation, it should still be clear that the code of ethics of is well respected and any detectorist should not be found destroying property or leaving it a damaged condition.
Detecting in state parks is also allowed, but only if you get a permit from the Park Superintendent.
At the same time, remember that you should not dig anything that you believe is older than 100 years and an artifact, especially if you are detecting on any State lands.
You will also need to obtain a written permission from the landowner if you want to detect on private property! This is pretty much the rule for most US states
Where to go detecting in New Jersey?
There is no shortage of places that are ideal for detection activities in there. Here are some of the best places that you should target:
The Pine Barrens: This is a vast expanse of woods located in southern New Jersey that have many tales associated with it.
Grounds of the Crescent Hotel: This is a famous, reportedly haunted, hotel that was built in 1886. Regardless of whether or not the hotel is haunted, the fact remains that being such an old and historic place, detecting around the hotel is undoubtedly to yield something valuable and ancient.
Spy House: Also known as Seabrook-Wilson House, this is one of the oldest houses built in Bayshore. The house was built in mid-1663 and is known to have seen plenty of action during the Revolutionary War. This makes it an ideal place for metal detecting.
Ghost Lake: Take your detector along with you when you take a hike to Ghost Lake. The hike begins at the end of Jenny Jump State Forest's Summit Trail, and it is said that the area used to be inhabited by Native Americans in the olden days. Many detectorists have reported finding Native American relics in this area.
Snake Hill: This is an abandoned mental asylum that has been lying abandoned for many years now. It is also known to be an unmarked burial ground. The place offers exceptional waterfront views and a trip to this place with your metal detector is going to prove to be worth the effort.
These are just some examples to get you excited! You will come across more exciting locations on the go for sure!
A Good Detector for this State's soil!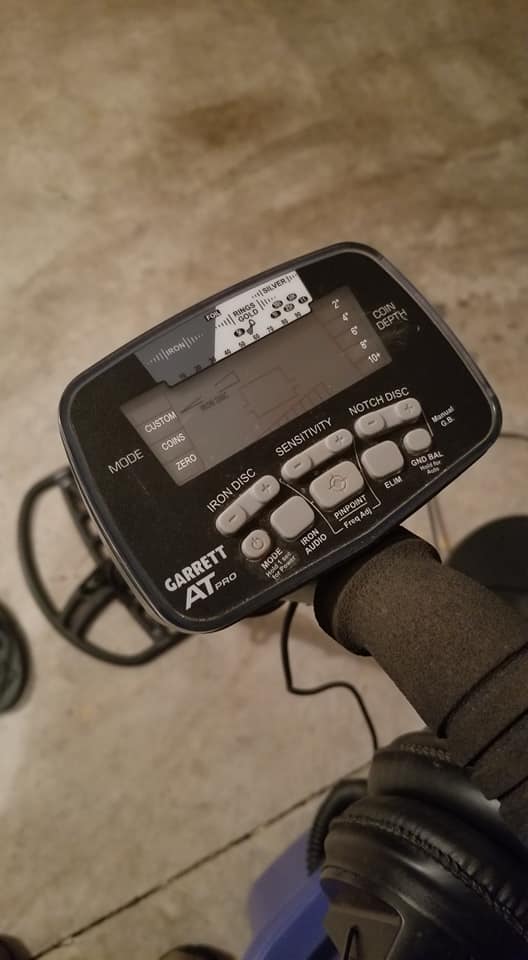 New Jersey has a wide variety of soil types. In the Coastal Plain, you will find sandy soils while going towards the Appalachian region you will encounter shallow and rocky soils. Shale-derived smooth-textured soils mark the land in between.
In such different types of soil, it is best to use a detecting machine that can function across all kinds of terrain. The Garrett AT Pro (Check it Here on Amazon!) is one of the best choices in the market for both beginners and professional detectorists.
The Garrett AT Pro is a fully submersible device, meaning that it is entirely waterproof and you can use it both on land as well as beach/freshwater hunting, relic hunting, coin hunting, and many more.
It comes with a pro mode audio, meaning that it has tone roll audio as well as proportional audio features that gives you a high chance of hearing the sound of potential targets as it remains in an all-metal mode.
The device also has high-resolution iron discrimination technology, and with the use of a touchpad, you can get access to 40 levels, helping you differentiate between trash and potential targets.
This Garrett detector comes with a digital target ID that has a scale of 0 to 99, increasing the ability to differentiate between the distinguished target connectivity.
If you want to successfully search for jewelry, relics, or even gold nuggets, this metal detector is the best device for detecting on New Jersey soils.
If for some reason, you are not a fan of Garrett Electronic Detectors and want to try a much more sophisticated machine! Then you probably should have a look at my favorite detector Here on Amazon! It is a Minelab Model that brings some enhanced technology to the table …
Beach detecting in New Jersey …
The state has many famous beaches with its 130 miles of coastline. If you want to use a detector on N.J. beaches, then you have many options here. While there are no special laws governing the hobby on the shores of New Jersey, the activity is not allowed on federal beaches such as Gateway National Recreation Area (commonly known as Sandy Hook).
Some of the beaches that allow detection activities without requiring any permit are as follows:
(Advice: Still double check with local authorities, as you never know, this may change in the future!)
Asbury Park Beach
Point Pleasant
Long Beach Island
Spring Lake Beach
Cape May
Belmar Beach
Ocean Grove Beach
Lavallette Beach
Wildwoods
Seven Mile Beach
Avon by the Sea
Atlantic City Beach
Fisherman's Cove
Keansburg Beach
Searching for Gold there …
There is not much potential of finding gold in New Jersey, but some gold can still be found that comes down from the Abitibi gold belt in Ontario and Quebec. Prospecting in New Jersey is very challenging because it is difficult to find a decent quantity of gold.
Some reports claim that gold has been found around Franklin, but these deposits are also limited for sure!
Some of the older mines were also located in Bergin Country and Sussex County. Even though some rich mineral deposits have been found in some parts of the state, gold has not really attracted much attention to the region.
Nevertheless, some glacial gold deposits have been found from time to time in some of the rivers and creeks in New Jersey. But, it is challenging to capture this gold due to the extremely fine texture. Smaller particles of gold also tend to easily get lost in the panning process.
For more info about this topic in general, I've written this Gold Searching and Digging Guide! With the goal in mind to help you find this valuable metal in an efficient manner!
What other finds to expect there?
From diamond rings to gold chains, there are many treasures to be found in New Jersey with a metal detector. Mercury dimes, Indian-head pennies, and sometimes even some ancient Spanish and French coins are just some of the finds that have been found in the state.
For example, some time back, a detectorist found a silver eight-real piece that dated back to 1778. Found on the beach, the coin was valued at $250.
The many shipwrecks off the shore of New Jersey are also big draws for detectorists and are known to be good targets for digging up ancient relics and coins.
Are there good clubs in there?
There are many detection clubs in there. Some of the well-known clubs in the state include:
(MD stands for Metal Detecting)
Deep Search MD Club
South Jersey MD Club
North Jersey MD Club
East Coast Research & Discovery Club
Mid-Jersey Research & Recovery Metal Detecting Club
Certified Interested Amateurs
Jersey Coast Treasure Hunters
Garden State MD Club
Artifact Hunters Club Of New Jersey
Frisch School Treasure Society
Middlesex County MD Club
Getting your Permit to Detect in New Jersey!
You don't require a metal detecting permit for detecting anywhere except for the State and Federal Parks in New Jersey!
For getting a license for detecting in State Parks in New Jersey, you need to contact the park superintendent of the specific park you want to detect in. Some parks also require that a park office follows you around as you search with your detector.
Apart from this, there is no requirement to get a detection permit in there as for today!
Conclusion
If you are a detectorist who's living in New Jersey or you are just having the intention to go there and spend some time, then you should realize the enormous opportunities that this state could bring …
… My main goal in this article was to introduce you to that by listing several relevant examples! And also to, hopefully, encourage you to try your luck in there! I am sure that you won't regret the experience …
For other places, I invite you to check this article on where to metal detect on South Korea!