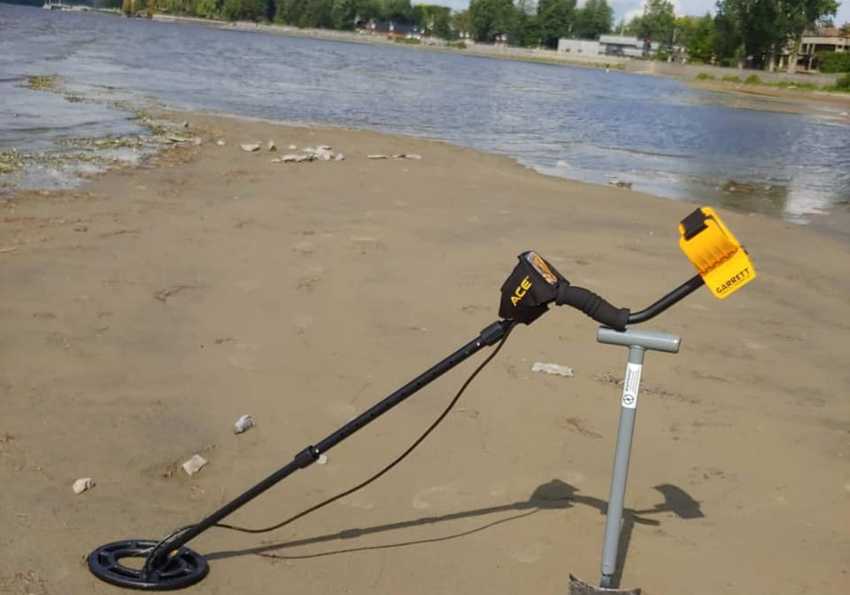 I don't know whether you live in South Korea or you are just going to visit the country in the future, yet the only thing I know about you, is that you intend to use your metal detector in there! Am I Wrong?
Indeed, in this short article I share with you some helpful information you need to be aware of before you detect in South Korea …
… So, Without further ado, let's dive in!
What are the metal detection rules in South Korea?
I've done some research and couldn't find any clear information on what are the detection rules in there and if there are any at all.
However, there are many people who are actively metal detecting in the country, so it is believed that the activity is allowed by law.
It is always a good idea to check with the local law enforcement before you start using your machine.
This Machine Would Work Fine for South Korea Type of Ground!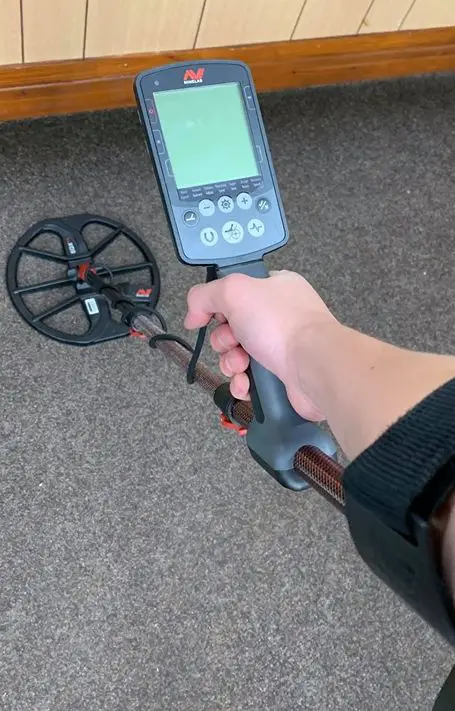 Most of the soil in there is derived from gneiss and granite. It is common to see brown and sandy-colored soils in the country in addition to podzolic soils due to the prolonged cold weather there.
And Podzolic soil is a type of mineralized soil found mostly in forested areas.
Detecting in mineralized soil is quite challenging if you don't have the right machine because an ordinary machine will keep on picking up many false signals.
One of the best options in this case is the Minelab Equinox 800 (Check it Here on Amazon)!
The Minelab Equinox 800 has been designed to operate effectively on nearly every type of ground, including mineral-rich soil. Here are some interesting features about this model:
Lightweight weighing less than 3 pounds.
It can operate on multiple frequencies, including:

5 kHz
10 kHz
15 kHz
20 kHz
40 kHz

3 years of manufacturer warranty, with the battery having one year warranty separately.
Fully waterproof and can be submerged up to 10 feet
The lithium-ion battery in the machine is USB rechargeable
The wireless audio comes equipped with three technologies:

Bluetooth
Wi-Stream technology (developed by Minelab itself)
Qualcomm aptX low latency

Comes with a standard DD-11 inch search coil
One of the biggest reasons as to why the Equinox 800 is one of the best machines for South Korean ground conditions is because of its coil compatibility…
…While the device comes with the default DD 11 inch search coil, it is also compatible with the 6 inches and 15 inches EQX coils. This helps you cover more space and also lets you get more depth.
If this model is above your budget capabilities, then you could well opt for this Cheaper Model Here on Amazon. It still does a very good Job!
Places to explore in South Korea …
(Disclaimer: The places I am about to tell could be forbidden, so before using your detector in any of these places check with the local authorities)
South Korea is made up of many islands, and it is difficult to pick just one island for metal detecting. Here are some exciting places you can consider after you check with local authorities:
Yongma Land: An abandoned amusement park in North Eastern Seoul
The well-known Jeju Island – This is a very popular tourist attraction, and you are bound to find many lost valuables here
Mount Bukhan
Tumuli Park in Gyeongju
Dadohaehaesang National Park
Taebaek Mountains
Odaesan National Park
Gwanggyosan Mountain (Learn more about

metal detecting in mountains

)
Andong Hahoe Folk Village
Buyongdae Cliff
Upo Marsh
Juknokwon
Seongsan Sunrise Peak
Consulting with local detectorists there will help you find out even more places. Keep in mind that the Demilitarized Zone (DMZ) is out of bounds for any detection activity.
What are the odds of finding gold in Korea?
Gold prospecting is not a very popular activity in there and one rarely gets to hear about any gold finds.
There have been some reports of detectorists finding gold in the northern parts of the country, but the exact location of this remains unknown and unverified!
I highly invite you to check this gold detection article, I share the exact resources and information that you will need to increase your chances to come up with more gold finds.
Beach Detecting in South Korea …
(Disclaimer: The beaches I am about to tell could be forbidden, so before using your detector in any of these beaches check with the local authorities)
I couldn't find any laws against metal detecting on the beaches of South Korea, so I guess you can use your machine there in most cases (yet, you really should check with authorities beforehand).
Here are some of the best beaches in South Korea that you can explore after you've checked with authorities:
Jungmun Beach at Jeju Island
Jeondongjin Beach
Naksan Beach in Yangyang County
Sangju Beach on the southern coast of Korea
Haeundae Beach in Busan City
Songjeong Beach
Gyeongpo Beach
Jinha Beach on the southeast coast of Korea
Eulwangni Beach in Incheon City
Guryongpo Beach in Pohang City
Hyeopjae Beach in Jeju City
Common Finds in there!
To be honest I didn't hear before about any crazy exceptional finds in the country (I might be wrong though)
Anyway, below some of the most common finds there:
Jewelry including earrings, necklaces, ankle bracelets, bracelets, and hairpins
Coins – both old and current ones
Glass bottles (with a metal cap)
Buckles and buttons
Metal toys or home decor items
Since South Korea has witnessed several wars before, it is also possible to find some war relics such as bullet shells, buttons from uniform jackets, knapsack hooks, cartridges, pistol, and rifle bullets, cartridge pouches, etc.
Are there any detection clubs to join there?
There are no official clubs there as far as I am concerned!
However, there are many online forums that bring together detectorists from all over the country to discuss their finds.
You can also plan to meet up and detect together with other detectorists on these online forums.
Conclusion
I've tried my best to provide you with the right information you will need to have a good time using your beloved detector in South Korea…
… I hope I've succeed even a little bit to do so!
The most important thing is to make sure you don't do anything against the country rules, that's why I've highlighted several times that you should check with the local authorities!
Finally, if you are looking for other places to search, then I invite you to check this metal detecting article in Iowa!