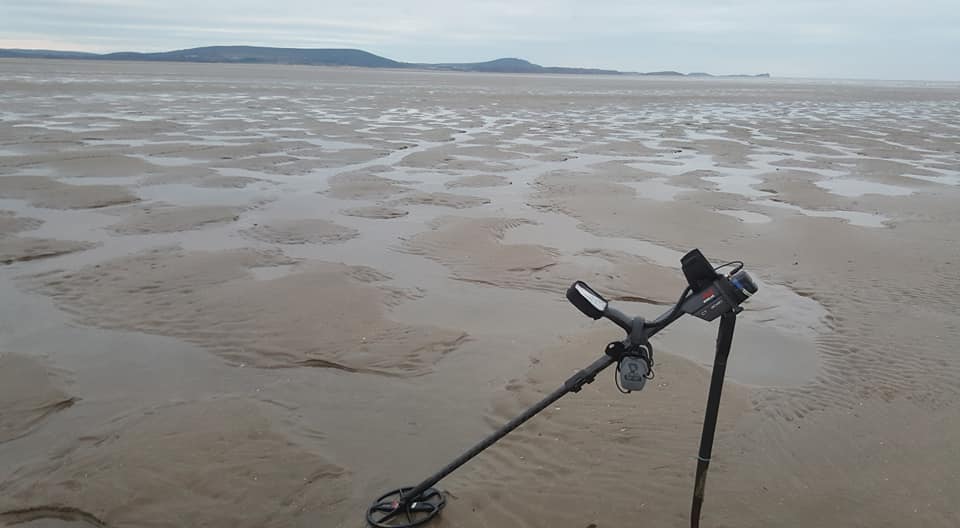 New Mexico, known for its beautiful landscapes and rich history, is a very good place of attraction for many metal detecting hobbyists who are looking for highly valuable finds!
However, it is very important to understand the laws that regulate the in this state! By doing so, you will make sure you will continue to enjoy practicing this hobby without having any trouble with local authorities …
… In this Post, I address these topics:
The laws that regulate the hobby
Some beautiful places you definitely should explore with your machine
A Metal Detector recommendations for the type of soil of this state
Approaching Gold Prospecting in there
Some good clubs that you should know about and join …
In addition to some practical info …
What are the metal detecting Laws in New Mexico?
This state is the most popular spot among archaeologists and recreational treasure hunters. Along with artifacts left behind by its past residents, it also contains a small amount of gold.
However since it has less amount of water bodies, there are specific laws that you should follow while metal detecting in the state.
These laws are:
1. Archaeological Resources Protection Act (ARPA)
This law revolves around this hobby in the US! It is acting as a source of frustration for treasure hunters since its introduction in 1979. The ARPA restricts the extraction of human-made items of historical significance from public land.
The major problem is its definition of "historical significance." It generally extends to anything that is over 100 years old. It means that you could find oneself in trouble for removing something as small as a button (if it's old enough).
2. Native American Graves Protection and Repatriation Act
The treasure hunters must also keep this law in mind. Under this law, the cultural items excavated on federal or tribal land must be returned to their owners.
Detection activities in national parks are forbidden. However, it's permitted in any state park as long as you obtain approval from park management beforehand.
Where should you go detecting in New Mexico?
The state has a long gold mining history and its geology has lots of yet to be discovering gold nuggets waiting to be seen. There are also lots of old settlements and towns that have lots of coins, relics and other valuables buried under the ground waiting to be discovered.
Some of the best places to explore there are :
1.Old Mines and Mining Camps
New Mexico has numerous old mines both for gold and for other metals. These ancient mines have undiscovered minerals and hidden valuables.
Many old mines in there are now part of private properties or other active mines. Some of them are private properties, so need to ask for their permission before you decide on using your detector on these lands.
2.Dry Washes and River Beds
Quite many rivers and creek both still running and those that has since dried up were the site for placer gold mining in the state of New Mexico …
… With a metal detector, you can search these dry washes and find gold nuggets that were missed by the old-timers.
3.Forest Lands
The state has several National Forests that have great historical value. Forested lands that now cover parts of old settlements, old mining sites, and former ghost towns. Here you can find gold nuggets, ancient coins and a lot of interesting relics. Forest such as the Gila National Forest and Lincoln National Forest have good places to search.
A good Metal Detector for This State soil!
One of the topmost metal detectors meant for the state soil, in my opinion, is The FISHER GOLD  BUG PRO (Check it Here at Amazon!)
The detector works on a 19 kHz operating frequency. It can detect a sliver of gold above all other metals such as a coin. The audio is great on this detector. It has what they call 'V-Break' which is a variable breakpoint discrimination system.
You get to control its computerized multi-tone audio with mightily accurate precision. It takes some getting used to, but because it helps distinguish low audio tone iron and high audio tone gold it's worth learning the language.
The visual ID system helps to pinpoint target location and cuts out frustrating 'digging around only to find iron' time.
Good news then that the Gold Bug Pro has a real-time ground balancing system that's fully computerized. It calibrates itself and indicates what minerals are in the soil to help you locate that elusive nugget.
The Gold Bug Pro also differentiates between large iron objects and smaller pieces like nails so you can get a good idea of what lies beneath the soil without digging.
Major Pro's
Lightweight
Easily finds small nuggets
Works well in highly mineralized soils
Guides you to the right lands for gold prospecting
Finally, if you are not a Fisher fan, you can Check My Personal favorite Metal Detector Here at Amazon! It is a Minelab model that operates on 5 frequencies separately or at the same time …
Best beaches for detecting in New Mexico
Though public beaches are considered as an illegal site for detection activities, you can always depend on private properties by getting the permission of the owners.
Generally you can find gold and silver in this state beaches. The top beaches just meant for metal detecting  are listed below:
Quintana Roo
Guanajuato
Riviera Maya
Riviera Nayarit
Oaxaca
Morelos
San Luis Potosi
Michoacan
Guadalajara Metropolitan Area
Costa Maya
Guanajuato
Yucatan
Gold Prospecting in New Mexico …
Gold prospecting is the act of searching for new gold deposits! Methods used vary with the type of deposit sought and the resources of the prospector.
In Hillsboro, gold was discovered in the Percha Creek in 1877 by two prospectors Dave Stitzel and Dan Dugan. The news about this discovery brought in thousands of miners leading to the creation of the Hillsboro.
In the next few months, gold was being mined in several places around Hillsboro including Percha Creek, the Grayback Arroyo, Wicks Gulch and the Ready Pay Gulch among others.
By 1940 the rich ore had been mined out, and commercial mining had mostly come to an end. Today, Hillsboro is a small town popular for gold prospectors. You can still find some gold in the surrounding hills. Another example of gold prospecting in New Mexico is Los Cerrillos
Here gold was first discovered in the Cerrillos in 1879 leading to the establishment of Los Cerrillos. In just a few months after the discovery, more than a thousand miners were swarming the area, and more minerals such as silver, copper, zinc, and coal had been discovered.
Prospectors still find some valuable gold nuggets in original placer gold mines primarily in the region to the south of the town.
For more solid info about this Topic, I highly encourage you to check this Gold Detecting Guide! I am sure you will learn some helpful tips …
What other finds are common there?
Other than Gold, the New Mexico state gemstone is Turquoise!
It is one of the most recognized semiprecious gems in existence, Turquoise, which has been popular since prehistoric times. Beads dating back to 5000 BC have been found in Iraq. In New Mexico, turquoise and ochre was mined near Santa Fe in pre-Columbian times.
In this state, numerous rock and mineral mines were developed and worked beginning in the early 1800s. Especially in the southwestern region. Copper was extracted starting in 1804 at Santa Rita. This copper mine is still operating today and is known as the Chino Copper Mine. Beautiful Magnetite and Pyrite comes from that mine.
There are lots of great places to rockhound in New Mexico and a rich variety of rocks and minerals can be found. To name a few: ricolite, fire agates, drusy quartz, apache tears, agates, rhyolite, quartz, and fluorite.
One of the most profitable rock and mineral mining areas in there is in the Magdalena Mountains near Socorro in central New Mexico…
… Lots of lead ores came from this area and some truly fine smithsonite! The area is covered with small mines, but the most important is the Kelly, Juanite, and the Waldo-Graphic mines.
Are there detection clubs in there?
These are a group of individuals interested in recovering relics, coins, and other interesting valuable items from the past, compiling records and preserving historic data.
They also provide recreational companionship for our members. Desiring to encourage younger generations to develop an interest in exploring the history, geography, researching, and having fun through metal detecting and treasure hunting.
Below a list of the most relevant clubs out there:
Albuquerque Metal Detector Association
Pecos Valley Treasure Hunters
Gold Prospectors of New Mexico
GPANM-Gold Prospectors Of New Mexico
P.P.An Alamogordo Chapter
New Mexico Gold Miners Association
Albuquerque Gold Prospector's Association
P.P.A Bluewater Chapter
Zia Prospectors & Archeological Club
These clubs work based on getting permission from the owner of private property, and most of the people join them.
Joining such clubs are considered safe for archaeologists too. However, these clubs are not given any access to the public property except in cases where the premises gives the permission to do so.
How to get a metal detecting permit in New Mexico?
To get the permit you need to fill up a form which is available on the respective state park's website!
Generally, the form is available in pdf format … You are required to take a print out of that form and attach passport-sized photographs along with address proof and scan it.
After that the person is required to send an email it to the state park premises. You have to take that print out to the state park premises after 2-3 days to get the requested permit. The same procedure is followed for reissuing the license.
Conclusion
If you are a detecting hobbyist who lives in New Mexico or at least with the plan to visit this state in the near future, then you should be aware of the massive opportunities of potential finds that you can find there …
… That's why; you really should not miss on this opportunity! Just respect the laws as much as possible and you will be OKey!
Finally, for more places to explore, I invite you to check this metal detecting guide in Massachusetts.