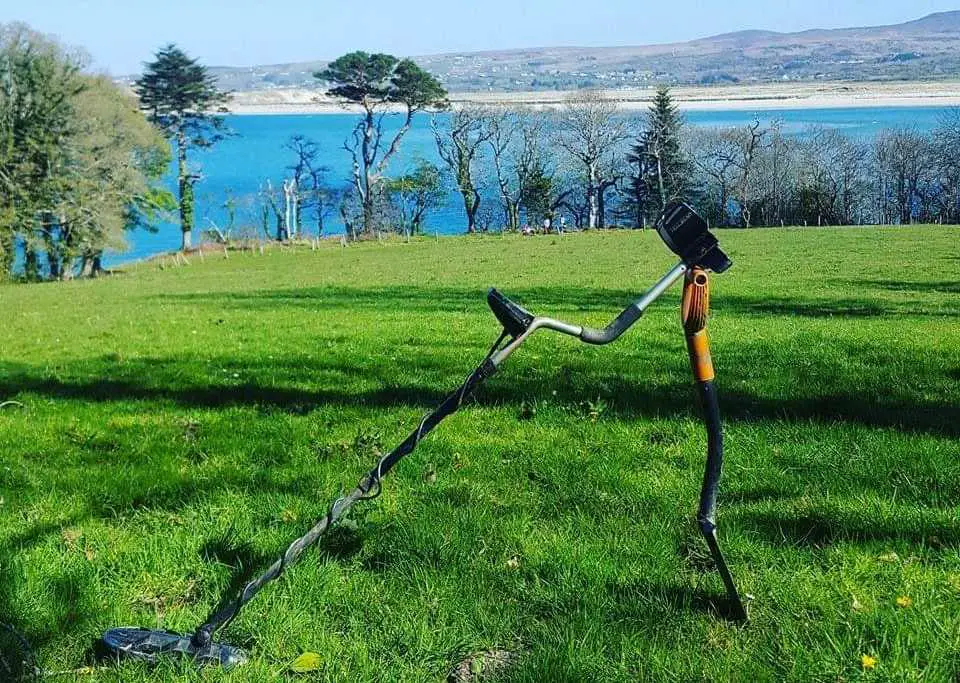 New York State, the most notorious state of the US & known for its rich history, is also a decent place for those who are looking to swing their detection machines to come up with some solid finds!
However, skipping the regulating laws would definitely be a mistake … It is important to understand that and stick to rules! The reason why I am emphasizing on this aspect is simply because I don't want you to get in any trouble, even if this is something rare, I rather want you to have lot of fun!
… In this post, I talk about the most important information that you should know about before you start exploring New York soil … Actually, I address …
The most important rules to stick to
Best locations you can head to
Popularity of this hobby in there
Getting your detecting permit
Suggestions of clubs you may want to join
As well as additional useful information …
So, keep reading!
What are the metal detecting laws in New York?
As I've said before, the first things you need to know before you go swinging your machine's coil are the laws that govern your hobby within your state! In New York, there are some funny laws, so it is good to be prepared and know what you need to be within the code.
One of the most basic laws that you should be aware of is the requirement of a permit to detect within state parks. In fact, if you want to use your machine while in a state protected park, you have to apply for a permit through the Parks, Recreation, and Historic Preservation Office of the New York state government for each individual park!
The Bureau of Land Management also requires that no artifacts be removed from the site where you are exploring!
Since New York has so much American history, it is completely understandable that they would want you to leave anything of historical importance alone. Additionally, historic sites are off limits.
Lastly, national forests are on the table as long as they aren't specifically prohibited, and public lands can be explored as long as it is reasonable to assume there are no artifacts there!
Basically, as long as you don't disturb anything or excavate anything on your own, you should be fine to metal detect with a permit.
Best places to go detecting in New York
One of the best places to explore there is on the coast! New York was the home of many ports resulting in shipwrecks and missing treasure, so you never know what could wash up!
Some beaches that seem to attract hobbyists are Coney Island, Manhattan Beach, Clearview Beach, and Rockaway Beach.
If you choose to take your hobby to the beach, make sure that the beach you choose legally allows the activity …
… Also, you need to ensure that your detector stays dry! This means understanding the tides and using protection around your gear. Last, but not least, make sure you respect beach goers as you wouldn't want someone stepping on you!
Another awesome spot could be along the railroads and old footpaths. Usually, there's not too many hobbyists around these areas, but the foot traffic used to be high, so there's your chances of finding interesting items are good!
For more, check these location ideas!
What's the Best Detector for New York State Soil?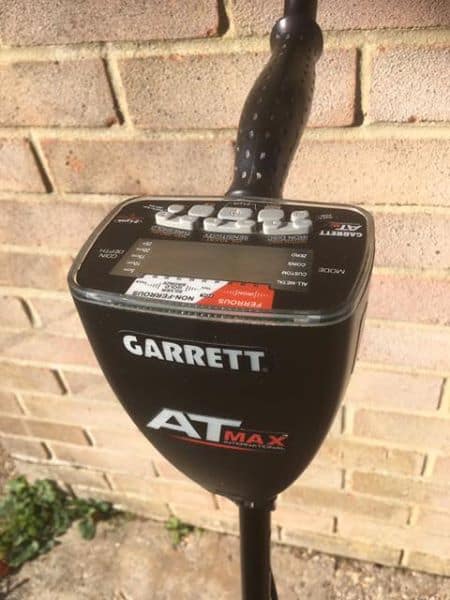 This State is known for its diversity when it comes to Soil Types! There is a variety of landscapes that you may deal with while using your beloved machine throughout the New York Land!
That's why it is a clever idea to use a multi-purpose detection machine that can operate on most kinds of grounds! The Fisher F22 (Check it Here on Amazon!) is a decent choice, better yet, it is pretty cheap … Otherwise, if you are willing to invest in a more established machine, then I honestly recommend the Garrett AT MAX (Check it Right Here on Amazon!), it is one of my favorite machines!
The latter is an upgraded version of the notorious AT Pro, and brings more sharpness on all aspects, including sensitivity, depth, ground balancing, accuracy, recovery speed …
Is Metal Detecting Popular in New York?
It seems that this activity is reasonably popular in there! From my research, many people are exploring the grounds of New York and sharing their experiences on blogs and forums!
The coasts, popular state parks, and other attractions bring people who love the hobby from all over. In turn, these people want to share their adventures in personal blogs.
What better way is there to share experiences than on the internet? You can reach so many people and help them find the best spots! The same principle applies to forums.
Forums are places where people can go and talk about a specific topic with other people who enjoy the same topic! Detection gurus have been using forums to help beginners find good tools and spots to go, and people with questions are able to find answers just by reading through old threads.
All in all, these blogs and forums reflect the magnitude and how popular of an activity metal detecting actually is in New York. The community supports one another, and they have a great time pursing an awesome hobby.
How to get your Permit to detect there?
Since most state parks and some beaches require permits to use a detecting machine, it is important to know how to acquire a permit!
The first thing you need to do is get the application from the New York Parks official website … Then bring the application to LI State Parks Headquarters-Permit Office with a specific amount as a fee …
… In general the fee is around 40 bucks! Then you should be all set!
Exploring New York State Parks …
New York's state parks are an awesome place to explore, but you have to be careful to make sure you are abiding by permit laws within the park!
Each park requires a specific permit, so make sure you pay attention to what application you fill out! Some popular sites to explore are Long Island and Taconic State Parks …
… These parks bring in quite a bit of traffic, but make sure you learn how to dig in the grass without leaving noticeable holes. Otherwise, you might have some unhappy park managers!
What detection finds are common in there?
Just like any high traffic area, it is very common to find "junk" like buttons, paperclips, soda tabs, bobby pins, and other useless items …
… This doesn't mean you won't be able to find items of value, though! A lot of people report finding quite many old coins that do add up in value!
If you search hard enough, it's possible to find other trinkets and exciting items like musket balls and older dated coins. Of course the most exciting items are valuable metals like gold or silver, and these items have been found, but they take time, patience and perseverance!
New York treasures …
We all know the rumors of buried treasure within the historical borders of New York, but hardly anyone knows where to actually start when digging for the treasure!
According to some of the best practitioners, the best way to start is to read old books and articles. This will help you find clues that lead will aid you in your internet searches that will help you find the best spots …
… Generally speaking, though, many people recommend Gardiner's Island, Butlersbury Mansion, and Grand Island!
Gardiner's Island and Butlersbury Mansion hold reputations of great treasure being stored there during the Revolutionary War, and Grand Island is said to be the home of a rich Frenchman's kegs, so starting in these areas will definitely help you out!
Are there good detection Clubs?
Since this hobby is actually quite a popular in New York, it's not surprising that they have a significant number of clubs dedicated to the interest as well!
According to the list I found, there seem to be a good number of clubs available to people within the community …
… The highest concentration of clubs are in Staten Island, but there are clubs in Jamestown, Albany, and even Bronx!
The best way to join them is to call the phone number listed. Some of the more active clubs have Facebook pages or websites, but if you aren't located near them, the safest bet is probably to call.
Are there Equipment Stores in New York?
There does not seem to be a lot of stores specifically dedicated for metal detecting within New York. Unfortunately, I could only find one store in Bellmore!
Other than that, many people who are very invested in the hobby recommend general hardware stores like Home Depot for detecting accessories.
Are there detector distributors in there?
Once again, there is not an abundance of distributors in New York! The one store left that specializes in detecting machines is in Brooklyn.
If you aren't located close to Brooklyn, it is recommended to check hardware stores or online sites to find a good quality metal detector that won't break your bank!
Detecting in Long Island …
Long Island holds history and the promise of valuable finds, so it's no surprise that people flock there to pursue the hobby!
All in all, the state parks and excitement surrounding Long Island bring lots of interested participants and really elevate the popularity of the hobby. Long Island State Park is a great place to start along with any populous beach.
Exploring Plattsburgh …
The activity is a popular in Plattsburgh! There are plenty of clubs and groups that host forums and blogs for people to stay updated on what's going on in the region!
There was even an article in the local paper about metal detecting! The cool thing about the region is that people want to find h.unting buddies. One of the forums I ran into had a section just for detecting loners to find people to go with!
Plattsburgh is home to some great battle sites from 1812, and has over two centuries of history hidden with in it, so start exploring there today!
Conclusion
If you are a hobbyist (I bet you are!) who lives in New York or at least with the intention to go there spend some time shortly, then you should realize and internalize the abundance of opportunities to come across some solid targets there …
… That's why you probably should not miss on this opportunity!
Just follow the rules and the info I've shared here or that you've learned elsewhere, and you will be doing just fine!
If you are looking for another cool state to explore! Then, I invite you to check this Colorado detection Post! I've did my very best to include some helpful and practicle info …