Even if Ohio remains an Industrial state with a large automobile production (2nd after Michigan), it still has all what it takes to be a good center of attraction for us as hobbyists looking to have fun with their detectors! Indeed, the State is known for its outstanding rivers and creeks …
… These places generally hold some great opportunities in term of potential targets!
Nevertheless, I can't stress enough the importance of knowing the laws that regulate our hobby there. Elseways, even if this is not as common as you might think, you may encounter issues with local authorities …
… At the end of the day, this activity is more about having fun and not getting into unnecessary trouble!
… In this Complete Guide, I explain most of what you should be aware of before using your beloved machine in Ohio. Indeed, I include:
Of course the regulating laws
The notorious locations that you should explore
Creeks and State parks that you may want to go for
Examples of clubs that you may want to join
As well as other helpful information …
Hence, without further ado, let talk about the good stuff!
What are the metal detecting laws in Ohio?
This hobby is generally allowed in Ohio and is governed by the Antiquities Act law of 1906. Ohio also has to deal with another set of laws that falls under the National Historic Preservation Act – NHPA.
Indeed, according to the NHPA, if you are detecting in Ohio, especially on state or federal land, then do not dig up anything that you believe could be an artifact or anything that is older than a 100 years!
If you want to explore private properties in there, then there is no way around getting a written permission from the landowner…
… While verbal permission is also okay, a written one is more desirable in this state. Not to mention, that you can use that written permission as an asset to get next permission …
Keep in mind that this activity is completely prohibited in state parks, except for the sandy beach areas. Written permission is also required and you can obtain the same from the park manager at the state park of your choice if you want to use your detector in any other area in the park.
For national forests and parks, you need to check with the park director directly! In fact, you should be allowed in certainly developed campgrounds and picnic areas, but you cannot explore close to where people are sitting or some kind of activity is going on.
If there are some archaeological remains that are known to exist within a campground or in a picnic area, then a closure related to metal detecting is going to be posted. It is allowed to collect coins, but prospecting for gold is separately subject to the mining laws of Ohio.
Where to go metal detecting in Ohio?
There are many places in there that you can opt for!
Let's look at some of these areas where you can begin your search for valuable targets and even buried treasures …
There are stories that riverboat pirates high nearly $24,000 in gold and silver coins as well as jewelry on a bluff that overlooks the Ohio River. The treasure was stolen from another riverboat in 1876 and has not been found since then. The bluff overlooking the Ohio River was a popular hideout for pirates and its rumored location is around one mile northeast of Crown City. You can always try your luck here with your machine.
There are rumors that a revolutionary war treasure amounting to nearly $25,000 in gold coins is buried on the northern shore of the Sandy River, around one mile south of Minerva.
In 1913, a flood destroyed nearly all of Dayton. During this flood, many of the personal caches of people were lost. Over the years, there have been many discoveries of these by treasure hunters and detectorists.
The John Ashland Farm, located a stone's throw from Wyandot, is believed to still hold a revolutionary war treasure of nearly $25,000 in gold coins. It was supposedly buried on the southern shore of the Sandusky River, very near to Wyandot.
There are also many other rumored places that hold buried treasures in Ohio and a day out with your detector can prove to be very valuable if you do some research before heading out.
For more location ideas, please have a look at this complete guide!
Best Detector for Ohio Soil!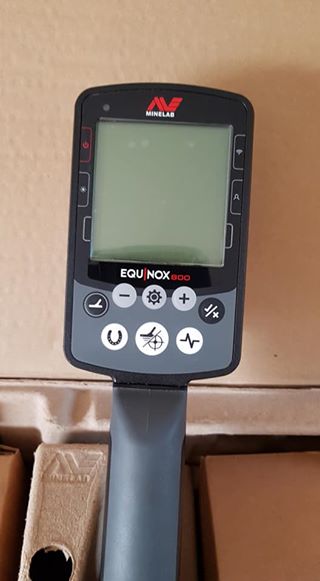 Ohio is pretty known for its diversity when it comes to soil types! In fact, there is a variety of grounds that you might deal while using your beloved machine in this State!
That's why it is a proper choice to use a multi-terrain device that can operate on most types of grounds! The Fisher F22 (Check it Here on Amazon!) is a detector that I recommand pretty often for that use, especially that it is adapted for those who are on a budget! … Otherwise, if you are willing to invest in a much more established model , then I seriously recommend the Minelab Equinox 800 (Check it Right Here on Amazon!)
The latter can operate on 5 different frequencies at the same time or one at a time depending on the target size, nature, conductivty, ground conditions … And it can also provide solid performances on all sorts of grounds including Fields, Beaches, mineralized Soil, Trashy Soil … !
Detecting in Ohio creeks – What you should know
There are many news stories about people finding gold and other treasures in the creeks of Ohio!
Indeed, there are many creeks in Ohio and it is a blissful experience to metal detect in these places amidst the beautiful atmosphere and surroundings.
Furthermore, there several detecting groups and clubs there that plan detection trips in these creeks. It is believed that gold can be found in abundance there, especially near the rivers, streams, and creeks of the state…
… However, most of the times the finds turn out to be relatively small and commercially insignificant. If you want to try your luck with your beloved machine, then these are some of the places you should head to:
Big Darby Creek
Big Walnut Creek
Killbuck Creek
Paint Creek
Raccoon Creek
Ohio Brush Creek
Detection in Ohio state parks – What you should know
As I've mentioned before, this activity is prohibited in Ohio state parks, except for the sandy beach areas!
If you want to detect in state parks, then you need to get written permission from the park manager at the state park that you want to explore. Here are some state park examples with their related rules …
Geneva State Park – you can detect there after obtaining a permit from the park manager's office. There are some restricted areas and also time limitations that have to be followed.
Punderson State Park – You can explore in any place you want there only after getting a permit from the park ranger's office. Otherwise, if you didn't get it for whatever reason or if you don't even want to apply for it, then you can still use your detector in the sandy portion of the beach area without a permit
Apart from these two, there are also some other state parks there, but I just can't tell you what situation you will encounter … You need to visit the park manager's office to find out what the rules are pertaining to explore. Here are some of the other state parks in Ohio:
Hocking Hills State Park
Nelson-Kennedy Ledges State Park
Caesar Creek S.P.
Indian Lake S.P.
Mohican S.P.
Hueston Woods S.P.
Findley S.P.
Salt Fork S.P.
Are there detecting clubs in Ohio?
Metal detecting is quite a popular hobby in the state of Ohio and as a result, there are many clubs in there that you can join or at least consult for more information. Some of the metal detecting clubs in the state include:
Southwest Ohio Treasure Hunting
Tri-State Historical Research & Recovery Association
P.A.A Buckeye Chapter
P.A.A Lucasville Chapter
Central Ohio MD Association
Buckeye Treasure Hunter
Dayton Diggers
ODA – Ohio Detectorist Association
Ohio Coinhunters
Black Swamp MD Club
North Coast Historical Recovery Association
Buckeye Treasure Hunters of NE Ohio
Tri-County MD Club
North American Historical Research Society
Falls Buckeye Searcher Association
O.M.D.A.-Central Ohio MD Association
Columbus Area Recovery Group
Darke County Treasure Hunting Club
Silver Seekers
Ohio Happy Treasure Hunters
T.H. – Troy Treasure Hunters
Ohio History Detectors Club
Ohio Valley Research & Recovery
Treasure Trackers
What Finds should you expect there?
It is possible to find a wide variety of targets in Ohio using your metal detector. It's all about doing your research and finding the right place at the right time!
There is a lot of history in the state …
… Indeed, European settlers had brought a lot of people to the Ohio area, though it was first inhabited by the Native Americans.
Due to this, there are many Indian relics that can be found. From interesting artifacts to ancient tools made from stone (the latter won't be picked up, yet you could still come across it), coins, etc…
…Furthermore, there are also many old coins that can be found in the old and isolated homesteads across the state. You can also find some interesting relics in these abandoned places.
Are there equipment stores?
There are many equipment stores in Ohio that sell all sorts of detection equipment. Some of these stores are mentioned herewith:
Treasure Hunters Supply
Sylvania Metal Detectors, Inc.
CEIA USA
Jeff's Metal Detecting
J R Enterprises Detecting
DICK'S Sporting Goods
Metal Detecting in Ohio Cities
I've found that many people want to know the status of this hobby on specific and notorious cities. Below, I will list some of them …
1. Columbus …
Columbus is the capital of Ohio and it is one of the most populous cities there. It is an ideal place for this activity since the city lies near the confluence of the Olentangy and the Scioto rivers.
There are also many smaller tributaries of these rivers that run through the city, making it an excellent place to search for treasure.
Some of the best locations for detecting in Columbus is near the beaches at the Ohio state parks!
During the cold weather, months is the best time to explore there as the beaches are mostly abandoned. Alongside the rivers are also new areas where you can find valuable items.
2. Cleveland …
Cleveland is another major city in Ohio and is the second biggest city in the state. Lying on the southern shore of Lake Erie, the city has several detecting clubs that actively plan out exploration trips and activities together.
There are also irregular bluffs all around the city, lying parallel to the lake. In Cleveland, these bluffs make for a good place for detection activities.
The Big Creek, Euclid Creek, and the Cuyahoga River are also some other places where you can try your luck. Inside the city as well there are many parks where you can get a permit to detect without any problem.
3. Akron …
Akron is the fifth biggest city in the state of Ohio and is one of the older cities of the state, being founded in 1825!
The city lies along the Little Cuyahoga River and there are many places in the city that are decent to search…
… You can try your luck at the:
Stan Hywet Gardens
A. Seiberling Nature Realm
Cascade Valley Park
Springfield Bog
Springfield Lake Park
Gorge Metro Park
Near the Cuyahoga Falls!
Remember that it is always best to find out from the local authorities whether you need to get a prior permit for these places before heading there. Things tend to change over time!
4. Dayton …
Dayton is a city located in western Ohio and is home to the National Museum of the US Air Force!
The city has a rich history, with the Carillon Historical Park containing a plane built by the Wright Brothers. Its rich history makes it a decent location for detectorists.
Some of the places in Dayton where you can think about detecting are the:
Carillon Historical Park
RiverScape MetroPark
Woodland Cemetery & Arboretum
Carriage Hill MetroPark
Wegerzyn Gardens MetroPark
Possum Creek MetroPark
Learning Tree Farm
Smith Gardens.
Conclusion
If you are a detectorist who lives in Ohio or you are just planning to spend some time there, then you need to have a certainty that it is a huge chance to come up with highly valuable finds …
… So, there is no point on missing on this opportunity … No matter what!
Just take note of most of the information I've shared in this Article, and you should do just fine!!
Apart from that, if you are have any supplementary, useful information that I didn't cover; then if you don't mind, just let me know in the comment section below …
…By doing so, other hobbyists (especially beginners) will learn from you!
If you are interested in other states, then just have a look at this metal detecting guide in New York State!