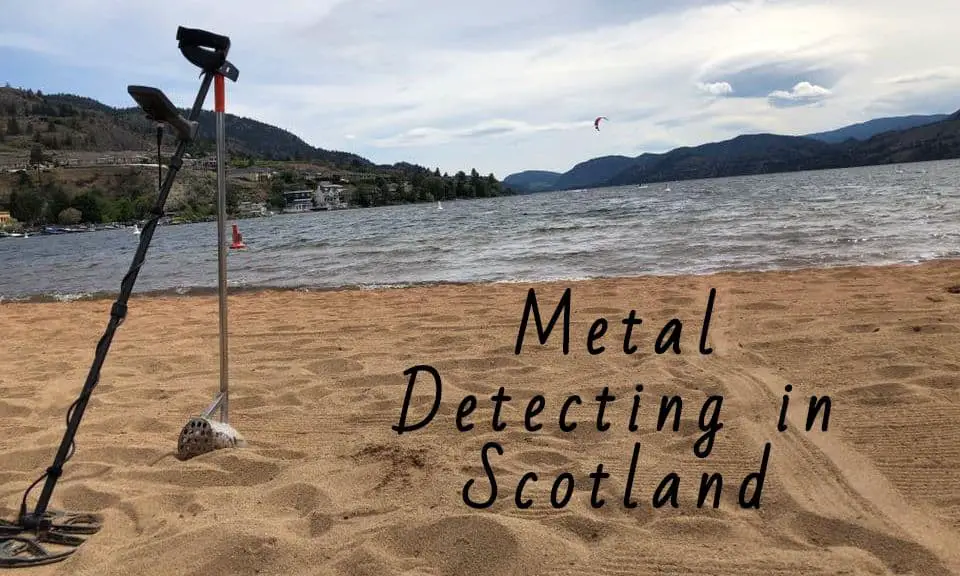 Scotland is a very rich country when it comes to culture and history! This what makes it very attractive for us as detectorists and hobbyists …
… Nevertheless, you can't just come to the country and start swinging your detector! You need to have a prior understanding of the regulating laws and rules for Metal Detecting as hobby in the country …
… By doing so, you will continue enjoying the hobby there, without any trouble with the authorities!
In this Guide, I share with you more of what you should know about detection in Scotland. Indeed, I talk about:
Some good locations that you should definitely explore.
Good beaches recommendations.
Some Rules that regulate the hobby.
Clubs that you can join.
Common finds there.
As well as other helpful related information.
Let's get into the subject …
What are the metal detecting Laws in Scotland?
In order to detect in Scotland, permission from the Landowner (which could be the local council) must be obtained. The exception to this is with Scheduled Monuments which are illegal to detect unless permission is granted by Historic Environment Scotland…
… If you do this, as per the current laws, this is viewed as an offense and carries a fine that could be heavy in some cases!
No metal detecting can be done in Scotland at known archaeological monuments, and if you are unsure about whether you are searching at a known archaeological monument, then you should check the website of the Historic Environment Record (Please Check it by Clicking Here)
Removal of artefacts from Scotland without consent from the Crown Office (through the Treasure Trove Unit) is also illegal. This includes transporting objects from Scotland to England. Artefacts that need to be reported to the Treasure Trove Unit include anything that can be deemed ownerless and archaeologically/historically significant, regardless of age or material.
Before you begin detecting in any particular place, you Must obtain the landowner's permission that covers the place.
Majority of the foreshore in Scotland is owned by the Crown Estate! And due to this, there is no requirement for people to have a permit.
Any finds that you come across with you beloved device need to be reported to a museum or to the Treasure Trove Unit (TTU).
Where to go detecting in Scotland?
There are many places where you can metal detect in the country! Some of the ideal places to explore in Scotland include:
Disclaimer: For these areas you should check with the Historic Environment Scotland website before you go for any of these places
Glencoe
Culloden Battlefield
Inveraray Castle
Cruden Bay
Culloden Moor
Coille na Glas Leitre
Loch Lomond oakwoods
Rothiemurchus Forest, Cairngorms National Park
Coille Coire Chuilc
Sunart and Ariundle oakwoods
Abernethy Forest
Wood of Cree
Glen Affric
Recommendation: Good Detectors for Scottish soil!
There is a huge variety of soil types in Scotland! Soils here are created from a variety of rocks and sediments through many processes controlled by the climate…
… Also, the Scottish soils contain more organic matter and are also known to be more acidic than soils found in the rest of the UK.
For such varied types of soil, 2 machines would be ideal! These are the Garrett AT Pro and the Minelab Equinox 800 …
… Below, Let us take a look at each of these machines.
1. Garrett AT Pro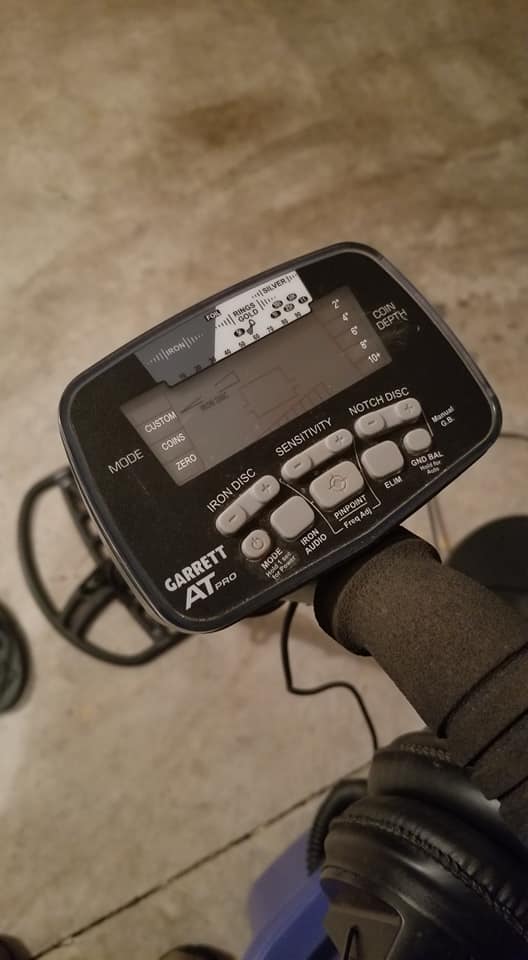 One of the most famous devices, the Garrett AT Pro (You can Check it Here at Amazon!) is ideal for any type of terrain and also perfect for both beginners and professionals. The features of the AT Pro include:
Notch discrimination
Manual and auto ground balance
Iron Audio
Numerical target ID
Pinpointing mode
Simple to use
Best for hunting relics, coins, and jewelry
15 kHz operating frequency
5″ x 11″ DD PROformance coil
A lightweight machine weighing just 3.03 pounds
Fully submersible to a depth of 10 feet
Great at detecting small targets
Provides excellent target separation
Coin depth indicator that ranges from 2″ to 10″
8 Sensitivity segments
2. Minelab Equinox 800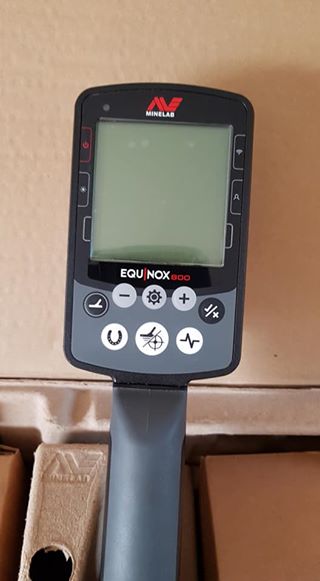 The Minelab Equinox 800 (You can Check it Here at Amazon!) is a detector that comes loaded with new technologies that allow multifrequency!
Weighing only about 1.34 kilos, Minelab has loaded its new technology known as "multi-IQ" in this machine. This is a VLF induction balance technology that can transmit 5 VLF frequencies at the same time…
… These 5 frequencies that have been chosen as they are the most productive spread to cover. These frequencies are:
5 kHz
10 kHz
15 kHz
20 kHz
40 kHz
You can also select to use them as a single frequency if you desire!
The coil of the Nox 800 is an 11 inch DD type. One of its biggest benefits is that like the AT Pro, it is also waterproof so you do not need to buy separate covers or panic if you are caught outside in the rain.
The machine also has Bluetooth capability and you can easily connect wireless headphones with the device. It is lightweight and you can use it all day long without having to break for rest.
The device also has noise cancel and ground balancing capability!
Best Beaches to explore there!
The hobby is allowed on the beaches of Scotland without requiring a permit (in most cases!). However, before you start, you should check once that there is no scheduled monument or buried power cable on the beach…
… You can find this out from the local police station, who will also let you know about the exact laws about that particular beach in case there is an exceptional one!
Some of the best beaches in Scotland for detection activities are as follows:
Tolsta Beach in the Isle of Lewis
Luskentyre Sands & Seilebost Beach in the Isle of Harris
East Beach at Lossiemouth in Moray
Aberdeen Beach
Coldingham Bay in Eyemouth
West Sands Beach in St Andrews
Calgary Bay at the Isle of Mull
Camusdarach Beach in Morar
Gold Prospecting in Scotland …
Scotland is a great place if you want to prospect for gold with your beloved detector! Gold can be found in many parts of Scotland, especially in the Lowther Hills around Leadhills and Wanlockhead, where gold panning has been a popular activity for centuries now!
Gold is typically found in the gravels and sands in the burns which act as a natural means of concentrating the gold…
…In fact, many prospectors have been drawn to the Wanlockhead region in search for gold and one of the first documented evidence of gold recovery in the area goes back to the reign of King James IV of Scotland. This was in the early 16th century.
You can also search for gold along many of the rivers in Scotland! In July 2018, the biggest ever gold nugget to be ever found in the UK was discovered at a Scottish river. In 2015 as well, a gold nugget worth around GBP 10,000 was found in the south of Scotland …
… I Highly Recommend that you check this Reliable Source to learn More about the Legal Places where you should Prospect for Gold!
… For More info about Gold Prospecting in general, I've written this Gold Prospecting guide! You will learn a ton of helpful info!!
What other finds are common there?
Scotland is every detectorist's dream destination! Over the years, there have been many treasures that have been found throughout the country…
… Indeed,  in 2014, for instance, a 10th-century collection of rare Viking artifacts was found in southwest Scotland, in a field in Dumfries and Galloway!
The treasure had nearly 100 items which included silver bracelets and brooches, an enameled Christian cross, a gold ring, and a bird-shaped gold pin. Many other precious metals and jeweled items were also found in the treasure.
Similarly, in September 2009, an amateur detectorist found a hoard of gold torcs hailing back to the Iron Age in a field in Scotland during his very first treasure hunt itself.
Under Treasure Trove, the finder of archaeological/historically significant objects, which are claimed, is eligible for an ex gratia award. That award is paid to the finder only.
There are many areas in Scotland that hold valuable treasures just waiting to be found. Treasures ranging from valuable jewelry to coins and ancient relics are some of the common finds here.
Are there detection clubs in Scotland?
There are several clubs in Scotland that you can join, with the oldest one being the Scottish Detector Club which was formed in 1977.
Some of the other popular clubs in Scotland include:
The Scottish Searchers
The Ayrshire Research and Detecting Group
Highland Historical Search Society- Based Inverness
Scottish Artefact Recovery Group
While membership to some of these clubs is free, others require a yearly membership fee!
The fee usually is around GBP 25 … For non-members, if they want to join a dig with the club, they need to pay GBP 12 per dig!
The clubs usually plan a dig every weekend, and sometimes camping trips as well during the summer months.
How to get a detecting permit in Scotland?
To learn more about the Process, I encourage you to check the Treasure Trove Unit's website!
It is easy to Get touch with them, they will give you more information and I they are the ones who helped me to make this article more trustworthy (I am thankful for that)
Metal detecting in fife …
The picturesque Kingdom of Fife is one of Scotland's best-kept secret! Fife is a council area and a historic county in Scotland and is one of the six local authorities that are part of South East Scotland and Edinburgh city region.
Fife is located just an hour outside of Edinburgh and it is a place of windswept fishing villages, crumbling castles, and overgrown paths surrounded by beautiful bushes…
… It seems to be a city right out of a fairytale, and it is also one of the metal detecting hotspots in Scotland. In fact, Fife is one of the areas of the country that has the highest recorded activity regarding the hobby.
Some of the best places to go detecting in the Kingdom of Fife are:
Andrews
Anstruther
Crail fishing village
Monans fishing village
Culross
Elie and Earlsferry
Village of Aberdour
Almost anywhere you go in Fife can prove to be a treasure trove of valuables and historical artifacts. In fact, you can find palaces, castles, galleries, and museums in abundance in the Kingdom of Fife.
Conclusion
Scotland has one of the richest histories of all time! And for us as Hobbyists and detecting enthusiasts this is a massive opportunity that we should take advantage of …
… Just make sure you are compliant with the country laws, that you are respecting the ethics of the hobby and that you have a solid machine that will help you perform well!
Finally, if you are looking for other amazing countries to explore, then you should definitly check this Ireland detection guide and this metal detecting guide in UK! I've put together in it some helpful info!!