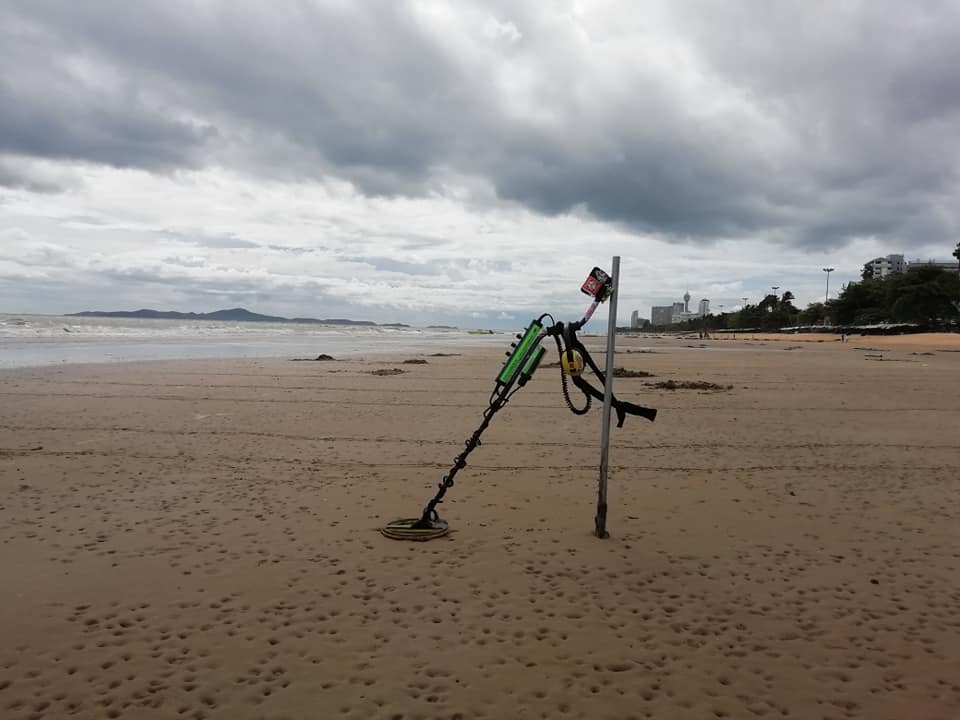 Switzerland is definitely one of the best European countries you could possibly visit! It has a rich history (Since 5300 BC) and a huge diversity of landscapes that you could explore using your detector…
… It is certainly a serious opportunity to come up with some interesting finds!
However, you should not sleep on the legal aspect related to Metal Detecting in the Country! In fact, it is extremely important to respect the rules, so you won't get into any trouble and also you will give a good example for the up-and-coming hobbyists!
… In this Article, I talk about these topics:
General explanation of the regulating Law
Some good Places that you should explore
A list of beaches that you should visit
Gold Prospecting in Switzerland
A machine recommendation for the country soil
As well as more helpful info …
So,  let's get started!
What are the metal detecting Laws in Switzerland?
The law does not officially forbid the hobby in Switzerland. However, the country is known to have its own rules and regulations related to detection activities! In other words, there is legislation in place that bans any unauthorized search or excavation of any antiquities or relics.
Keep in mind that it in most districts it is also forbidden to use your machine on archaeological sites. There are, though, many examples where people have been allowed to search even on such sites, but with prior permission from the government.
In some areas of Switzerland, collecting scrap metal also requires you to obtain the proper permission from the district offices.
You also need to get double permission, which includes not only a license that allows you to detect, but you also need the landowner's permit in writing before you can use your device in there.
Where to go metal detecting in Switzerland?
You will be spoiled for places to metal detect in Switzerland. A country that is blessed with natural beauty, there are stunning lakes and magnificent mounts that catch your eye at every corner it seems!
There are many sights in Switzerland that are little less known and are perfect for detection. Here are some of the best places for that you can explore in there:
Aare Gorge – This is a 10,000-year-old glacial run-off that has eroded a deep fissure to carve out a 200-meter deep gorge. It is possible to walk along the entire 1.4-kilometer gorge with your detector. It is better to have a waterproof machine if you are planning to visit Aare Gorge as there is some water present even now.
Creux de Van – a natural amphitheater formed from millions of years of erosion. This has formed in the Jura mounts and is a two-hour drive from Geneva.
Etang de la Gruère – A beautifully small lake that you can explore along the shores of the lake. It is surrounded by a boggy marsh and considered to be a peat bog of national importance in Switzerland.
Beatus Caves – A cave located above Lake Thun, this is a beautiful cave, which has its entrance standing against a straight vertical cliff.
Grounds of the Lenzburg Castle
A Very Good Metal Detector for Switzerland soil!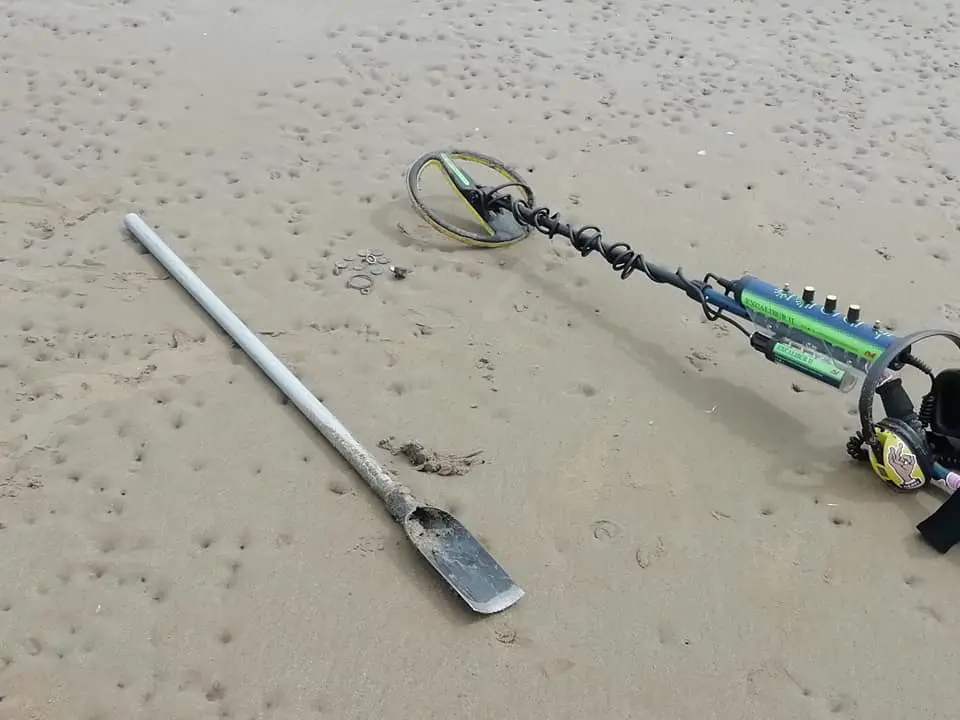 The major soil types present in Switzerland consist of brown forest soils, gray-brown podzolic soils, glacial drift, loess, and alluvium towards Mittelland. Jura valley has brown forest soils, rendzinas, and also the heavier glacial clays. Higher up in the Alps you will find lithosol and podzolized soils.
With so much variety of soils throughout the country, you will need to get an all-terrain detector that is also waterproof, especially if you are planning to detect around the many lakes and rivers in Switzerland.
The Minelab Excalibur II (Check it Here at Amazon) is one of the best detectors for underwater and beach treasure hunting, it enjoys a substantial reputation for using across various terrains. The machine shows stable and seamless performance across terrains, even on a professional level.
Apart from working excellently underwater, the machine also has some great features that make it ideal for searching on the soil type of Switzerland. This includes:
The machine amplifies weak signals inside the coil, and its smart technology lowers outside noises while also boosting signals from small, deep, and potentially valuable objects.
It has NiMH rechargeable batteries that work for 12 hours straight and provide perfect operation. Many professional detectorists using this machine have reported that the device continues to operate equally well even if the battery is low.
The bodywork on the shaft as well as on the skid plate of the machine is highly visible because of the fluorescent design.
Coil present in the kit is Slimline 10 inches, which reduces the overall weight of the device.
Finally, if you are looking for a cheaper choice, you can Check My Favorite Detector Here at Amazon! It does a good Job Too and is substantially cheaper than the Excalibur!
Best beaches to explore in Switzerland
When you think of Switzerland, the first thought that comes into your mind is of white snow-covered mountains and definitely not beaches. But the fact is that in Switzerland, a person is never very far away from a beach!
Most of Switzerland's major towns, cities, and villages are located along many lakes and rivers, and these are the beaches where the Swiss flock to once the snow melts.
There are no laws regarding the hobby on the beaches of Switzerland, but if you have a doubt, you can always confirm and check with the local police station to avoid getting into any trouble.
Some of the best beaches in which you can detect there are as follows:
Lake Geneva beaches – the best beach spots here are Bains des Paquis, Baby Plage, Geneve Plage, and Jonction.
Yvonand beaches
Lake Thun beaches
Lido di Lugano
Seebad Seeliken
Strandbad Tiefenbrunnen
Jeunes Rives
Lido San Domenico
Gold Prospecting in Switzerland …
Though Switzerland is often known for gold, it is not known for gold that can be found naturally in the country …
… There are no active gold mines in Switzerland, but there is a small amount of gold that can be prospected in the streams and rivers present around the country.
Many people have been known to have found some gold while detecting in the Rhine River, which originates in the Swiss Alps.
Some detectorists have been found gold near the town of Disentis. This town is located close to where it is believed that there is a large underground reservoir of gold.
Places near the town of Zwischbergental in central Switzerland located in the Valaisian Valley are also known to have gold and many people have found success with a metal detector.
Learn more about gold prospecting here!
What other finds are common there?
One of the most common finds in the country are ancient coins in gold and silver!
You can also expect to find some valuable jewelry around the rivers and lakes. Not many finds have been reported from Switzerland even by local detectorists.
Are there detection clubs in Switzerland?
There are no known clubs in there at the best of my knowledge!
There are many online forums, though, focused on metal detecting in Switzerland, which you can join to find like-minded detectorists.
How to get a detection permit in Switzerland?
There are no known procedure in place on how to get a detecting permit in there!
However, the law also does not clearly state that you require a permit for practicing this hobby in the country …
… If you want to be sure, you can always visit your local police station and find out the process of getting a permit and whether it is even required or not to begin with.
Conclusion
Hopefully you've learnt new and helpful information in this Post! My main goal here was simply to encourage you, as much as possible, to experience this hobby in another country as this will make you taste different feelings, experiences and certainly finds!
Just remember to always stick to the rules as much as possible so you won't have any unnecessary issue with local authorities!
Finally, just want to let you know that I've recently written an article on why metal detector were invented! You will learn lot of new stuff!