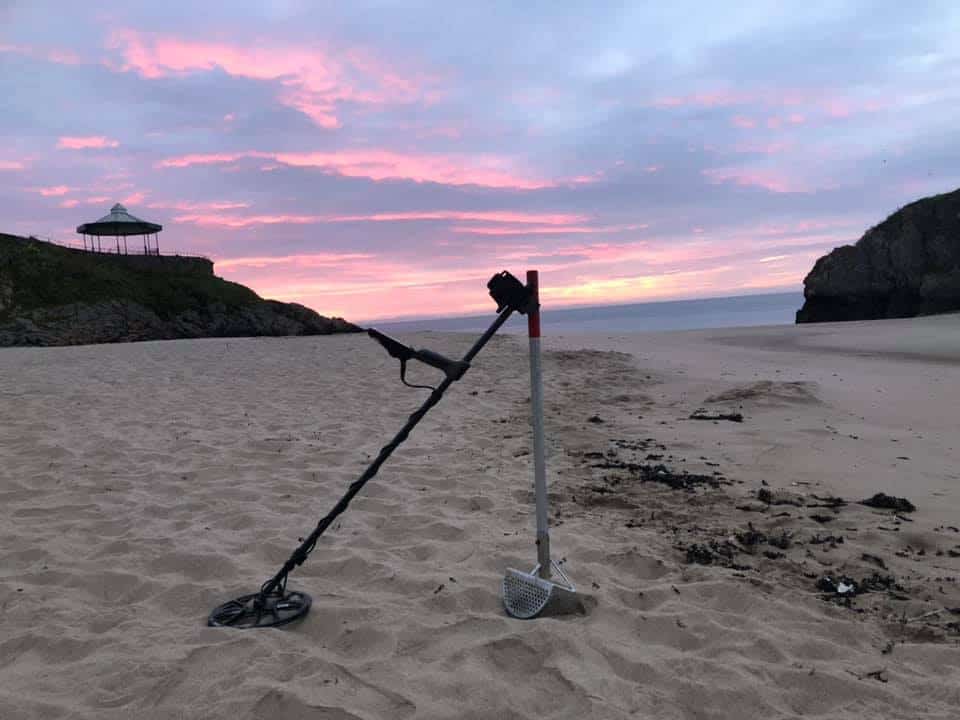 Ukraine is a beautiful country with some wonderful landscapes that you should stumble upon at a certain point of your life! It has a very rich history that has begun since the Crimean Mountain days (about 32 000 BC)…
… This makes it without a doubt a legit land for us as detectorists to use our detection machines!
However, you should not take the legal side of metal detecting in the country lightly! I encourage you to know about and stick to the rules, so you will give a good example about the hobby in general and avoid any unnecessary issues with local authorities over there!
… In this Guide I address several subjects including:
General Overview of the Detecting Laws
Some interesting Places that you should Explore
A Detector Recommendation for the country type of soil
Some nice Beaches to check
As well as additional helpful info
What are the metal detecting Laws in Ukraine?
The hobby in Ukraine is allowed except on the officially identified archaeological sites. Rest anywhere you can search.
A potential problem in Ukraine is that there are many areas in the country which are known to be off-limits for detecting. However, this is not by the regulations of the government, but due to a bigger problem – that of radioactive contamination of the soil hailing all the way back to the 1986 Chernobyl nuclear plant accident.
Vast areas of northern Ukraine are still said to be contaminated as a fallout of the nuclear power plant explosion. This contaminated includes a large number of villages, towns, and settlements that have been abandoned by their inhabitants during the emergency evacuations that took place and slowly over the years also people have stayed away from these places.
Many of these places are, of course, potential treasure hunting sites and very tempting for detectorists, but it is recommended that for health reasons you avoid going to these contaminated places in there.
Where to go detecting in Ukraine?
Western, Central, and Southern parts of the country are the best regions for detectorists. According to local hobbyists, the most treasure-bearing areas in the country are the Azov Sea and the Black Sea coastlines, where the signs of antiquities are present almost everywhere, both on land as well as underwater.
Underwater detecting is also extremely popular in Ukraine. However, underwater treasure hunting in the Zov and the Black Sea areas can also be very dangerous due to the abundance of unexploded bombs, projectiles, naval mines, and submarine torpedoes that are still resting amount the other antiques on the bottom of the sea.
Ukraine has a rich history, and it witnessed a lot of war action during the World War, with the country being occupied by the Nazis from 1941 onwards till 1944.
Due to the huge amount of fighting that Ukraine witnessed, there is a lot of military debris that has been left behind, and you can find many valuable objects with your metal detector.
The country is one of the top destinations for detectorists who specialize in World War relic hunting!
Some of the best places to opt for there are as follows:
Grounds of the St. Sophia Cathedral in Kiev
Oleksa Dovbush's hills
Along the shores of the Dnieper River
Plateau situated between the Berezyanka River and its tributary
Along the Trubezh River
Antonov medieval market
Village Yamy
Skvira Village
You should research thoroughly before you head out with your machine in the country because the land is so steeped in history and antiquities that you should be aware of the history of the country before you start your journey!
This will increase your chances of finding something of value!
A Good Metal Detector for Ukraine soil!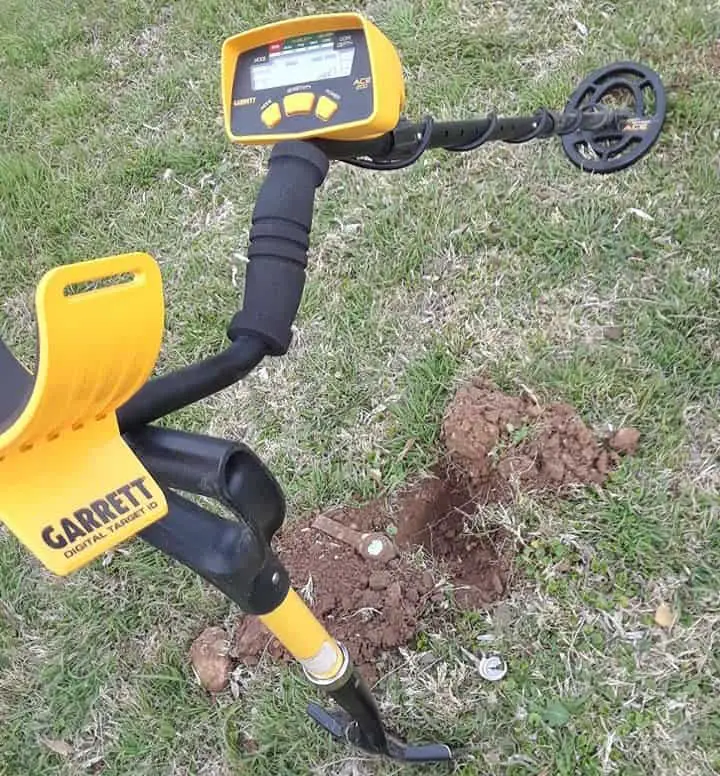 There are several types of soils found in the country! The most common type of soil in there is sod-podzol soils followed by gray forest soils and black soil. Black soil is known to contain a high percentage of humus and phosphoric acids, ammonia, and phosphorus. This soil is very fertile and can be found throughout the country.
For such type of varied soil types, you should use the Garrett Ace 300 (Check it Here on Amazon!) it is well worth your money. This machine has nearly everything you would need for successfully detecting in a country type like Ukraine, including a large coil, adjustable frequency, and easy-to-switch search modes that will allow you to look for coins or gold.
The detector also comes with a handy depth indicator, which early lets you know how far you have to dig. The multi-tone audio in the device also lets you know what you have found without having to consult the screen each time. This feature proves to be very handy when detecting in bright daylight.
The coil is submersible, but be careful of keeping the body out of the water as the body is not waterproof. So don't drop this machine into water.
At a low budget, the Garrett Ace 300 is an excellent pick that includes everything you will need for detecting in there …
… Finally, if you are not a fan of Garrett Electronics Products and prefer other more sophisticated machines … Then you can Have a Look at My Favorite Detector Here on Amazon! It is a Minelab machine with some serious technology including the multi-IQ synonym of its ability to operate on several frequencies …
Best beaches to explore in Ukraine
The southern part of Ukraine is ideal for beach detecting! The months of May until September are perfect for this, with Odessa being one of the most popular beach towns in the country. Odessa also has the largest number of beaches in Ukraine.
There are no regulations that govern this hobby on the beaches in there, so you can simply take your detector to the beach and start using it. However, make sure that you abide by the detecting code of ethics and leave the place exactly as how you found it. Also, keep in mind that you do not bother any tourists on the beach.
Some of the best beaches that you should explore include:
Novy Svet
Koktebel
Yalta
Odessa
Koblevo
Berdyansk
Kyrylivka
Skadovsk
Dzharylhach
Zatoka
Chornomorsk
Gold Prospecting in Ukraine …
Gold artifacts are also regularly found in the southern-most areas of the country, where many groups of 'black digger' or unlawful treasure hunters of rare gold relics are located. They are known to dig up ancient earth mounds with the use of bulldozers to get to these treasures.
Gold mining has recently started in Ukraine, and many detectorists have claimed to have found gold in the Zakarpattia region located in Western Ukraine. The Rakhiv district of the Zakarpattia region attracts many detectorists, and there have been many reports about finding gold nuggets.
You can also try your luck in the Dnieper River, where some detectorists have had luck finding gold flakes in the river.
Finally, if you want to learn more about this Topic, I've written this Gold Digging and Prospecting Guide! I've tried to include in it as much practical info to come up with this valuable metal as possible in an efficient way!
What other finds are common there?
With so much of history, Ukraine is considered to be one of the best places for treasure hunting in the world. The most common find in Ukraine is of some of the oldest coins you can possibly dream of.
Coins of the Roman Empire, dating all the back to the 4th century BC have been found here along with a wide variety of other coin denominations and origins.
Coins hailing from 600 BC to 800 AD have been found all over western central, and southern Ukrain and coin hunting is one of the most popular metal detecting activities in the country.
Many bronze relics from the 7th century have also been found in the country, and after coin hunting, relic hunting is also quite popular here.
Unexploded bombs, firearms, explosive devices, and many other war-related items are also frequently discovered with a metal detector in the country. Even during underwater metal detecting, there is a high risk of running into projectiles and submarine torpedoes that are still resting at the bottom of the sea since the many sea battles that took place along the Ukrainian coastline.
Are there detection clubs in Ukraine?
While the hobby is pretty popular in there, there aren't many clubs there though!
The one club that comes up when you do some researches is Air Metal Detectors. Unfortunately, I do not have enough data about it, in the sense whether it is still active or not and how active it is!
While there is a lack of detecting clubs in the country, there are many online forums where you can find enthusiasts of the hobby and also make plans with them going outdoor an searching together!
Getting a detection permit in Ukraine?
There is no need to get a detection permit in there at the best of my knowledge!
However, if you are unsure about the process, you can always inquire from the local authorities about whether or not you need to get a permit for using a detector.
Conclusion
My ultimate goal was to introduce you as much as I could to this wonderful country and list the options that you have to detect there pretty successfully! Hopefully, you will get in there one day with your machine and experience using it in that country soil!
I am sure you will end up with some amazing finds!
Finally, if you are looking for another country to explore, then please have a look at this detecting guide in Poland!