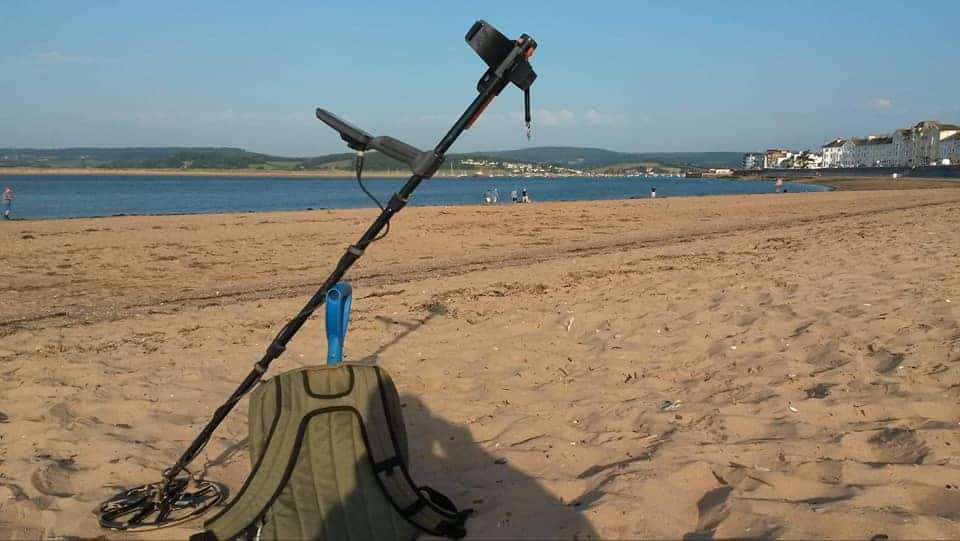 Poland is such an amazing and beautiful country that you should visit at a certain point of your life! It has an old history that has begun since the Bronze Age (about 2400 BC)…
… This makes it a great place for us as hobbyists to use our beloved machines!
Yet, you should be careful enough about the law aspect related to the metal detecting in the country! By doing so, you should avoid getting into any unnecessary trouble with local authorities!
… In this Post I address several aspects that you should know about before swinging your detector in the country:
General Overview of the Detection Law
Some interesting Places to Explore
A device Recommendation for the country type of ground
Some nice Beaches that you may want to check
As well as other helpful info
What are the metal detecting Laws in Poland?
In reality this is a very controversial topic in there! Searching for antiques or relics with a detector without having any proper authorization from the government is considered to be a sort of crime…
… You need permission from a special government official who is referred to as "Wojewódzki Konserwator Zabytków," something similar to a State Antiques Restorer. It is not very common that your request will be granted but in several cases, it is possible to get it!
If you are caught using a detector in Poland without a permit, you can get up to two years in prison even.
Furthermore, if you end up finding a relic or treasure in the ground, regardless of whether you used a detectorist or not, it is also illegal for you to keep the find and you need to stop all further diffing.
For instance, if you found the item during building a house, then you need to stop all further construction and call the government officials immediately.
If you follow the correct procedure, then you might be entitled to a reward, though the exact nature of the reward is determined by the government official allowed to your case, so it's better not to get your hopes up.
Where to go detecting in Poland?
Before using your machine in there, keep in mind that you need a permit, otherwise, you might be in trouble!
If you are lucky enough and you manage to get the permit from the government, then here are some places you can detect at:
Crooked Forest
Czocha Castle in Sucha
Castle in Liwa, located next to the Liw River so you can detect alongside the river banks as well
Ogrodzieniec Castle
Castle in Kórnik
Ground of the Old Orthodox Church in Chróścin
Grounds of the Zofiówka psychiatric hospital in Otwock
Forest in Witkowice
Diablak in Babia Góra (mountain)
Rynek Underground
The area around the Wieliczka Salt Mine
Wawel Dragon Cathedral
Wawel Dragon's Den – a huge cave system
A Good Detector for Polish soil!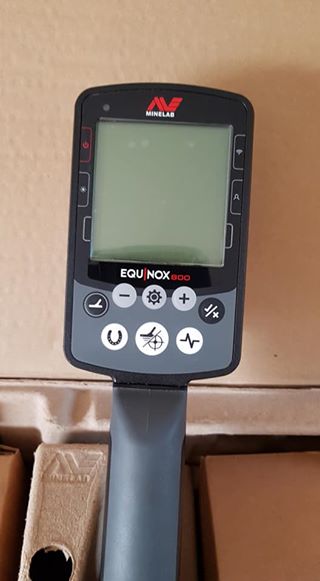 The primary type of soil in Poland includes swampy boulder loam, organogenic soil that develops on peat, as well as alluvial soils, loess, and silty formations are also present. Due to this soil type, the best metal detector to be used in Poland is the Minelab Equinox 800 (Check it Here on Amazon!)
This device is one of the most reasonably priced metal detectors you find, especially considering its technical specifications ratio.
It was specially created with groundbreaking technologies, and it is an all-terrain and all-purpose device that is known for being highly stable and efficient under any conditions. Users have reported finding coins and relics very easily with this machine.
The feature that especially stands out in this detector is that it has five single frequencies – 5, 10, 15, 20, and 40 kHz, and also has a multi-frequency mode that uses all these frequencies together.
Another great feature that is available in Equinox 800 is that there is high-quality discrimination of trash and ferrous metals. It is also combined with a great depth of reach. The device can locate both small and large objects at various depths.
The machine is also totally waterproof, so you don't have to worry about getting it stuck in the rain, which is a common feature of Polish weather.
If for some reason you can't afford the Nox 800, you can opt for this Cheaper Detector Here on Amazon! It does a good job as well …
Best beaches for detection acitivies in Poland
The laws surrounding detecting activities on the beaches of Poland are also the same as the rest of the country. It is considered to be a crime to be caught using a metal detector on Polish beaches without a Permit!
Other than that, Poland has some of the most beautiful beaches in Central Europe and the blue water, sandy beaches, and high waves make it perfect to use a machine there, provided you get the permission to detect.
Some of the best beaches to explore there include:
Krynica Morska Beach
Debki Beach
Swinoujscie Beach
Jurata Beach
Brzezno Beach
Gdynia Beach
Sopot Beach
Niechorze Beach
Jelitkowo Beach
Stogi Beach
Gold Prospecting in Poland …
Gold mining had been banned in Poland sometime in the 1990s. However, from 1996, gold mining was allowed again.
Since then, gold prospecting, especially illegally searching for gold, has become a popular hobby in Poland. Prospecting for gold is a crime in Poland, and there can be severe consequences if you are caught gold hunting without a permit.
The most popular place in Poland for gold prospecting is around the Kaczawa river located in southwest Poland. The town of Zlotoryja is located on the riverbed and is referred to as Poland's gold rush capital…
…It is said that as many as a dozen tiny pieces of gold and lots of gold flakes are found in the river itself. Most gold prospectors here end up gathering at least 3 to 4 grams of gold per day.
For more info about this Topic, I've put weeks to write this Gold Prospection Guide! You probably should check it, as I've put in it several helpful info to hopefully lead you to find this valuable metal in its pure form in an efficient way …
What other finds are common there?
Poland has been at the forefront of multiple wars, and today, illegal relic restoration has become a huge plague in the country.
Due to this reason, the government has developed such strict laws against the hobby as I've highlighted earlier. It is common for detectorists to find remains of fallen soldiers even along with war relics here.
Dog tags, coins, ancient weapons, jewelry, gold flakes, etc. are some of the common finds you can expect to find in Poland.
Are there detection clubs in Poland?
Due to the controversy surrounding the hobby in there and the strict laws, the activity is not very popular!
Due to this, there are no clubs at the best of my knowledge! There are, however, many online forums where you can interact with other enthusiasts in Poland.
How to get a detecting permit in Poland?
You will need to contact the local government offices in Poland and get in touch with a special government official known as Wojewódzki Konserwator Zabytków.
This officer is something like a State Antiques Restorer and is the person responsible for giving the permit.
You will need to submit all your travel documents, documents related to where you are staying, your visa details, and many other details might be required to complete the procedure.
It is not easy for amateur or hobby detectorists to get it, but don't underestimate your chances!
Conclusion
My main goal was to introduce you a little bit to this fantastic country and list the possibilities that you have to detect there! Hopefully, even if it is not easy, you will feel encouraged to go and try your chance there …
At the end of the day, this activity is more about fun, discovering new territories and coming up with different finds!
Don't you think so!