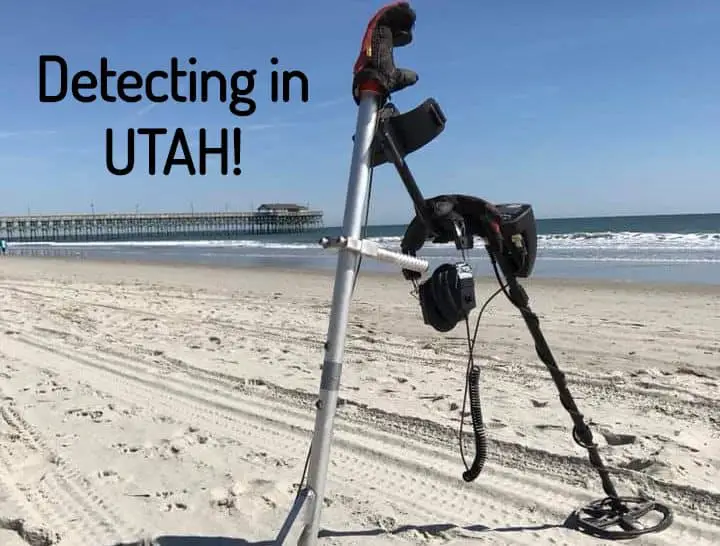 Utah, known for its high quality snow and beautiful Parks, is a very good place for detection hobbyists! In fact, despite its tough climate, especially in the winter, chances are you should be able to come up with some good finds …
… Nevertheless, I wouldn't sleep on the legal aspect, so you should do I guess, as this might put you easily in trouble if you are violating the regulating rules for the state!
… In this article, I give in-depth info about these topics:
Some rules that you should stick to
Best locations to explore
A Good machine to try on Utah's soil
Ideas to come up with Gold finds
Clubs suggestions to join
As well as more helpful info that you should know about …
What are the metal detecting laws in Utah?
The Antiquity Act Law of 1906 governs the hobby in Utah! This law was established for the protection of the artifacts ad heritage of Native American Indians in the country. However, over the years, the law has started including any item that is considered to be 100 years old or even older.
Furthermore, detection activities in there is also governed by the National Historic Preservation Act (NHPA). Indeed, it is illegal to detect in a National Park or at a National Monument …
… It is also unlawful to detect on land under the Bureau of Reclamation Lands and Water Ways! In fact, the hobby is not very welcomed at the State Parks of Utah…
… The confusing rules and laws make it difficult for detectorists to get a permit that allows practicing the hobby in the state parks. Due to this, it is best if you contact the park you want to visit and find out their specific rules …
… Because not many people are doing so, chances are, you will end up getting permit!
Where to go detecting in Utah?
From rugged red rocks to alpine lakes, Utah is a popular destination not just for tourists, but also for detectorists from all over the country.
The state claims that it has 'something for everyone' and with five national parks, 45 State Parks, five historic sites and trails, and the many national monuments and recreation areas, Utah is a paradise for hobbyists from around the world!.
Some of the best and most interesting places that you can explore in there are as follows:
Pando – The Trembling Giant: The gently swaying forest of aspens are known as Pando, the Trembling Giant in Utah. This is one of the most beautiful forests you will come across in the state and makes for a wonderful day with your detector.
The Spiral Jetty: Another interesting site for detection activities is the Spiral Jetty. Extending out into Utah's famous Great Salt Lake, this giant waterside design has a swirling line of rocks, and the irregularity of the whole place makes the water level here drop dramatically. Ideal for a day out with your machine.
Fantasy Canyon: If you want to turn your day of metal detecting into an adventure, then Fantasy Canyon is the place to be. Located in the Utah desert, this seems to be something right out of a science fiction novel. There are good chances of finding something ancient and valuable amongst the bulging rocks of this place.
Rock Canyon in Provo
Mercur Cemetery in Tooele
Moon Lake in High Uintas
Tintic Standard Reduction Mill
The Devil's Slide
Sun Tunnels
Hole N' the Rock
A Decent Detector for this State Soil!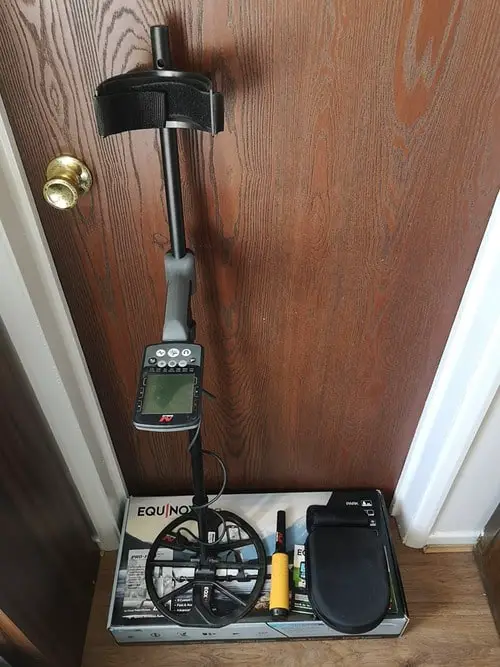 Utah has an official state soil known as Mivida! Mivida soil is a deep and well-drained soil that is formed in wind-blown sediments as well as local alluvium that is primarily derived from sandstone…
.. In such soil type, the Fisher 22 weatherproof (Check it Here on Amazon!) is the one of the best picks, especially for those who are on a budget!
This device allows you to search for treasure through sun, snow, hail, or even bogs. It is built to handle all types of environment, which is precisely what you need for the landscape of Utah.
The device is weatherproof and has a fully submersible search coil. This allows you to detect underwater as well.
It also comes with a handy LED screen, which provides you all the information you need and also points you in the right direction. The handle and arm brace of the detector is comfortable and easy to use, allowing you to continue searching for many hours. The discrimination system of the device also ensures that you are not wasting your time detecting trash.
However, if you have no problem investing in a professional machine, then you may want to Check my Favorite Detector Here on Amazon! It brings some serious new technology to the table which I personally appreciate …
Beach detecting in Utah…
There are no laws that govern detection activities on the beaches in Utah (at the best of my knowledge). The state is known for its hot summers, and detecting on its beaches is a great way to beat the heat as well as indulge in your favorite activity.
Some of the best beaches that you may want to explore are:
Bridger Bay Beach in the Antelope Island State Park
Deer Creek State Park in Heber Valley
Lake Powell in the Glen Canyon National Recreation Area
Pineview Reservoir in Huntsville
Sand Hollow State Park in Hurricane
Rendezvous Beach at Bear Lake
Blackridge Reservoir
Willard Bay
Searching for Gold there …
Utah sees many gold prospectors in the state and for a good reason. While it is one of the poorer states in the Western United States when it comes to gold prospecting, but there is still enough gold there.
Four rivers in Utah are known for the occurrence of gold. Gold mining used to take place here in the 1800s and again later in the 1920s and 1930s.
The rivers where you can expect to find gold is:
Raft River – there have been some reports of detectorists finding small gold deposits along this river. The town of Golden, which used to be a mining camp, is one of the places where both gold and silver has been found.
Colorado River – Gold deposits have been known to exist in the Colorado River since early times. The gold found here is usually very finely textured, but it is possible to find gold throughout the river. Due to the finer gold found here, you need to have good quality equipment to find the gold.
San Juan River – Gold found in this river is very fine and challenging to recover, similar to the Colorado River.
Green River – There has been news of some very small amount of gold being found in this river in the 1800s. Since then, some gold often washes up when detectorists are prospecting in the river. However, a lot of hard work is most likely only going to yield a little bit of gold.
If you are curious about this topic and want to learn more about it … I've spent several days writing this Gold Digging and Prospecting Article! I am sure that you will learn helpful stuff you didn't know about before …
What other finds to expect there?
There are wonderful opportunities to find coins and relics with your machine in there! Even modern-day jewelry is a common find in Utah. There are tons of lost treasure that is believed to be buried throughout the state. Some of the famous ones include:
The Josephine Gold Mine: This mine is believed to have been a very rich gold mine located near the Henry Mountains in Garfield County, but no one really knows where the exact location of the mine is.
The Golden Jesus Treasure: A large crucifix made from pure gold as well as other treasures are believed to be hidden in a cave somewhere in Garfield County in 1810. Since then, the search for the cave is still on.
The Montezuma Hoard: It is believed to be located near Kanab, in the White Mountain and a cache of over ten million dollars is said to be buried in a cave. The treasure is said to belong to the Aztecs.
Coins, earrings, rings, and many other forms of valuable jewelry is also some of the common finds in Utah.
Are there good clubs in there?
Metal detecting is a popular activity in Utah, and as a result, there are many clubs in there! Here are some of the popular ones in the state and that you may want to join:
National Utah Token Society
Trails West Artifact Society
Saint George Diggers
P.A.A Cedar City Chapter
Utah Gold Prospecting Club
P.P.A Salt Lake City Chapter
Getting your Permit to Detect in Utah!
For this part I lack in terms of data! Yet, I will list the info I am already aware of … Hopefully this could serve you well …
… Indeed, to detect in State or National Parks in Utah, you need to get a written permit from the park superintendent!
Apart from this, there is no need (at the best of my knowledge) to obtain a permit for detecting in there as it is considered to be a legal activity in most cases!
Conclusion
If you've already got into this hobby and are living in or close to Utah or you have the intention to go there spend some time, then, you really need to realize that this states hold significant detection opportunities that you really should take advantage of …
… My main purpose from this Post was to encourage you to live this experience by providing you what it takes to have a successful detecting journey in there …
… If you've been there, don't forget to come back and drop a comment describing your experience, this will be very helpful for other hobbyists like you!
Finally, if you are looking for other places to search, then have a look at this metal detecting article in Massachusetts!