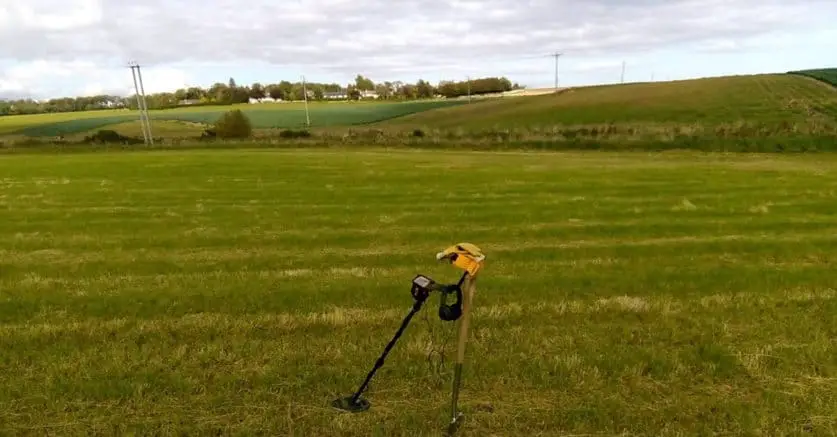 Vermont, not only known for its rich history and being a Tourist attraction, it is also a decent place for those who are looking to enjoy metal detecting as a hobby …
… However, there are a couple of laws and regulations that you should understand beforehand … In this Post I will address that …
… I also talk about the following topics:
Some places that you should go for, particularly at the beginning …
I include a good machine recommendation for Vermont type of ground
I breakdown some possibilities to come up with Gold there
Some Clubs I think you should think about joining
Detecting in this state Forests and Parks
Let's Go!
What are the metal detecting laws in Vermont?
Detection activities in Vermont are primarily governed by the Antiquities Act of 1906 and the Archaeological Resources Protection Act of 1979 (ARPA)! These are federal laws that have been created to preserve history. These laws ensure that you require a permit to metal detect on state property.
The activity there is permitted on public land, parks, schools, beaches, and any other recreational facilities, but you do require to have a permit to use your machine.
According to the Vermont code of regulations, it is not forbidden to metal detect in a state park, but it is forbidden to disturb any archaeological or geological remains, even if it is animal or plant remains.
You will also need to get permission from the park superintendent and report everything that you find. Some state parks have their own regulations, so it is always better to enquire from the park officer before you start using your device there.
Any other areas where you want to use a detector need to be first approved by the Commissioner of Forests and Parks, in consultation with the Division for Historic Preservation.
The hobby is generally allowed on Vermont beaches! The only condition is that you have to close up all the holes after digging, and you should also be taking any trash that you find with you.
Where to go detecting in Vermont?
There are many places of interest in Vermont that are ideal for the hobby. Here are some of the best locations that you may want to target:
(Please make sure whether or not a Permit is require beforehand!)
Bromley Mountain in Peru Vermont
Jay Peak in Jay Vermont
Church Street in Burlington
Sheldon Springs
Harmon Hill
Money Cave in the Green Mountains
West shore of the

Connecticut

River near Bloomfield County (there are rumors of a treasure buried in this area)
Lake Bomosen in West Castleton
Emily's Bridge in Stowe
The area around Brattleboro Retreat Tower in Brattleboro
Ricker Mills or Ricker Basin
Plymouth Five Corners
Glastenbury Ghost Town
Tyson Furnace
Lewiston Ghost Town
Somerset in Windham County
A Good Detector Recommendation for Vermont Soil!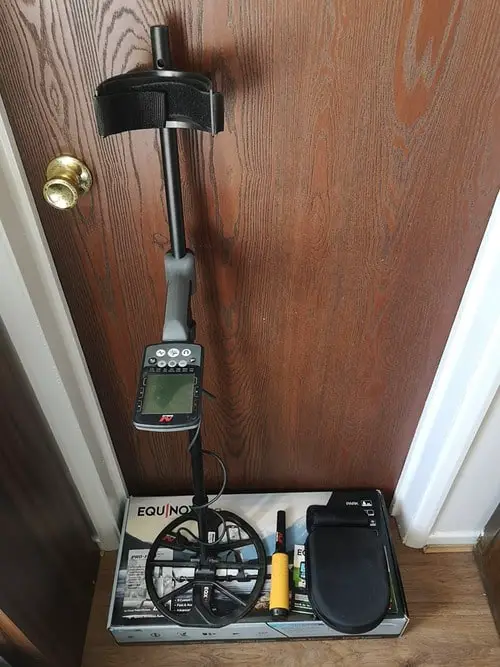 There are many types of soil in Vermont, but the dominant soil type that has been designated as the official state soil is Tunbridge soil series. This type of soil is a loamy and well-drained soil that is widely found in mountainous regions of Vermont.
In such type of soil in Vermont, one of the best detectors to use is the Fisher F22 (Check it Right Here on Amazon).
This metal detector has a 9-inch triangulated elliptical concentric coil, meaning that it increases the possibility of finding objects that are as deep as 9 inches underneath the ground!
It is a lightweight device, and the concentric search coils have a cone-shaped search field that allows you to search at a broader zone on the ground.
The machine comes with 10 levels of sensitivity, which you further adjust manually in case you are experiencing a lot of feedback. You can also use the notch feature provided to exclude the metal you are searching for.
It is also possible to select a special mode for your hunt, and you can choose between coins, jewelry, artifacts, or customize a setting to your liking.
The F22 is powered by two AA batteries, and you can easily expect to get around 25 to 30 hours of usage time when using two fully charged batteries. You can also easily control the volume of the beeping, in case if you are detecting in a public place.
Finally, if you are willing to invest in a much established machine, then I recommend to Check My Favorite Detector Here on Amazon! It is a Minelab Model equipped with the multi-IQ Technology!
Searching for Gold in Vermont…
Gold can be found throughout Vermont, but not in sufficient quantities to prove to be profitable. Placer gold is more common here, and it was first discovered in Broad Brook, near Plymouth.
If you are searching for gold with your detector, then you should be willing to work hard to find fine flake gold and smaller gold nuggets in the creeks and rivers throughout Vermont. However, larger gold nuggets are unlikely to be found in Vermont.
Keep in mind, though, that not every stream you search through will prove to be profitable. Here are some of the counties where gold has been found:
Orange
Windsor
Orleans
Addison
Bennington
Lamoille
Chittenden
Rutland
Windham
Here are some more places in particular where placer gold has been found in the past:
Shady Rill Brook in Wrightville
The Ottauquechee River near Bridgeport
The Rock River in Newfane and Dover
The Williams River in Ludlow
Minister Brook in Worchester
The Gihon River in Eden
The Mad River in Warren
The Lamoille River in Johnson
The Gold Brook and Little River in Stowe
The White River in Stockbridge and Rochester
The Missisquoi River in Lowell
Most of the rivers and streams that are known to contain gold are located on private land, so make sure to obtain the required permission before you start prospecting.
What other finds should you expect there?
Vermont has a rich history that is filled with facts and legends! There are many stories of hidden treasure in Vermont that have been passed down for generations in the state.
The great part about hidden treasures in there is that these they are still out there waiting to be found.
In fact, as recently as 2017, a hobbyist found a huge cache of pirate treasure in the mountains of Vermont.
Here are some valuable finds you can expect to find in Vermont:
Gold doubloons hidden in Hell's Half Acre near Bristol
Treasure of British sterling gold and silver counts on the southern shore of Lake Memphremagog near Newport
Gold coins worth $90,000 near Bennington
A cache of treasure buried on Stave Island in Lake Champlain
Smuggler's loot buried in the caves are Smuggler's Notch
A cache of gold coins hidden near the headwaters of the Winooski River
Silver buried in Wallingford
Detecting in Vermont Forests!
The use of detectors in the forests of Vermont is a popular aspect of the hobby. However, there are certain regulations that govern that …
… You can use your machine in developed campgrounds and picnic areas if no special regulations are forbidding such activity. If any archaeological remains are known to exist in a picnic area or campground, then it is posted, and metal detecting is not allowed there.
There is a volunteer archaeological program that runs in Vermont in conjunction with the Forest Service and many metal detecting clubs and individual detectorists as well…
…This is known as Passport in Time (PIT), and it helps locate archaeological sites in the forests to protect them in the future.
Here are some of the forests in Vermont where you can metal detect with a permit:
(S.F. Stands for State Forest)
Aitken S.F.
Arlington S.F.
Calvin Coolidge S.F.
Downer S.F.
Hapgood S.F.
Proctor-Piper S.F.
Mount Mansfield S.F.
Mathewson S.F.
Williams River S.F.
Lower Clarendon Gorge S.F.
Long Trail S.F.
Are there detection clubs in there?
We are talking here about a very popular activity in Vermont, and therefore, there are many detecting clubs that exist in the state. Some of the prominent ones include:
Green Mountain Treasure Hunters
Vermont Metal Detectorists' Club
P.A.A Green Mountain Prospectors Chapter
P.A.A Northfield
Vermont Metal Detecting and Gold Panning
Champlain Valley Metal Detecting Club
Vermont Treasure Hunting
Burlington Gem and Mineral Club
Rutland Rock & Mineral Club
Detecting in Vermont Parks!
Metal detecting in Vermont parks is allowed with a permit! The regulations are the same as the ones regarding forests.
You are not allowed to detect anywhere in the region of any archaeological finds and removing any artifacts from the state land is also against the law.
You also need to follow all the specific regulations that individual parks might be having. You need to get a written permission from the Park Superintendent before you can start detecting there.
Here are some of the well-known state parks in Vermont that you can explore:
(S.P. Stands for State Park)
Smugglers Notch S.P.Campground
Emerald Lake S.P.
Little River S.P.
Burton Island S.P.
Brighton S.P.
Quechee S.P.
Coolidge S.P.
Woodford S.P.
Silver Lake S.P.
Elmore S.P.
Gifford Woods S.P.
Getting your detecting permit
You can apply for a permit in Vermont from the Parks and Recreation website!
There is an online form available that you can download if you want, which you can fill and submit along with a copy of your valid photo ID and any previously expired permit you might be having.
You can then mail your application to the Parks and Recreation office in whichever city you are interested in detecting.
Conclusion
Hope you've got some value from this Post! I really hope you've learnt new and practical information that you would capitalize on to have a successful detection journey in Vermont …
… Remember, the most unique finds are those that you will most likely come across in places you are not used to … So don't hesitate to swing you detector in different and new places whenever possible!
If you are looking for other locations to explore, then have a look at this article about metal detecting in Rhode Island!