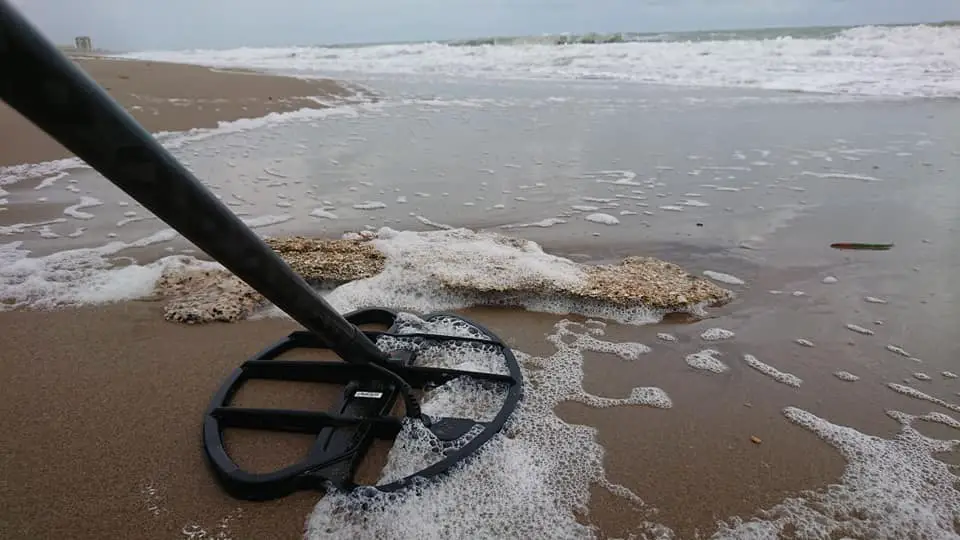 Rhode Island, known for its good food, is a sweet place if you want to swing your metal detecting machine and come up with some solid finds …
… However, the only thing you should pay attention to before doing any of that stuff is regulations regarding this hobby, so you won't have any legal issues …
… In this Post I address that and also talk about these topics:
What Locations to go for, especially at the beginning.
A Detector recommendation for the this state type of soil
Possibilities to come up with Gold in Rhode Island.
Few examples of Clubs to join
Exploring this state beaches
Let's have some fun!
What are the metal detecting laws in Rhode Island?
There are no specific regulations against the hobby in there! In fact, it is governed under the Antiquities Act of 1906 and the National Historic Preservation Act (NHPA).
Indeed, if you want to detect on private property in Rhode Island, then you need to get written permission from the landowner. Do remember to be respectful towards the property of the owner and leave everything in the same manner as what you found it in.
At the best of knowledge, Metal detecting is generally allowed in the state parks of Rhode Island, but it is better if you find out from the park superintendent about any specific rules that need to be followed and also about whether you actually need written permission to use your machine there.
Using your detection machine is also allowed on Bureau of Land Management (BLM) lands, but you have to ensure that no artifacts are removed! In other words, Artifacts need to be left alone and reported to the concerned field officer of BLM.
Another allowed place is national forests in Rhode Island! Be it campgrounds or picnic areas, you can detect readily in such areas, as long as no known archaeological remains are existing on the campsite or picnic area.
In most cases, if there are any archaeological remains nearby, then you will find signs posted nearby that such remains should not be disturbed.
Where to go detecting in Rhode Island?
There are many great places in there that are perfect for this hobby! Some of these places are given below (Make sure no permission is required for those):
Chestnut Hill Cemetery
Fort Wetherill
Grounds of the Belcourt Castle
The Enchanted Forest in Hopkinton
Neutaconkanut Hill Park in Providence
The Bells in Newport
Newport Cliff Walk
The surrounding area of the Crook Point Bascule Bridge
Jerimoth Hill in Foster
Point Judith Lighthouse in Narragansett
Little Neck Cemetery in East Providence
Irish Lot in Middletown
Great Swamp Fight
Station Fire Memorial Park
Old Slater Mill
A Good Detector Recommendation for Rhode Island Soil!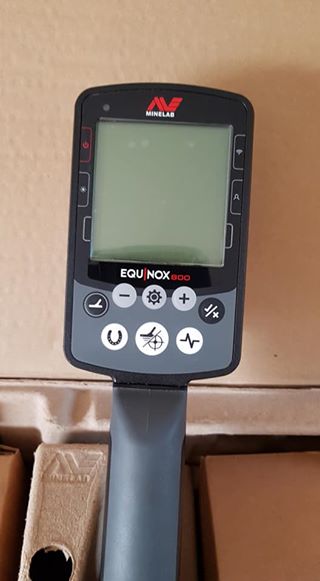 There is a wide variety of soils present throughout Rhode Island. However, Narragansett soil is officially classified as the state soil … Narragansett soils are a highly productive agricultural soil, and it consists of well-drained and loamy soils that are formed with silty material.
In such type of ground, the Minelab Equinox 800 (Check it Here on Amazon) offers one of the most adequate prices to quality when compared to other devices. The detector's most important feature that stands out is the Multi-IQ technology that allows you to detect in different locations using a multi-frequency mode.
This is in contrast to the single-frequency mode that most machines have. Multi-frequency allows you to create a coil field with all the frequencies available at the same time.
The Equinox 800 has five single frequencies (5, 10, 15, 20, and 40 kHz), as well as the multi-frequency mode that uses all these frequencies together.
It also has high-quality discrimination of trash and ferrous metals, combined with a good depth of reach.
The device is also completely waterproof, and you can submerge it up to a depth of 10 feet. This makes this device a perfect choice for underwater detecting as well.
If for some reason, this model is above your current budget, then the Fisher F22 (Check it Here on Amazon) is also a decent choice.
Finally, if you are just looking for a light and easy to use detector, then please have a check at these light detectors list!
Searching for Gold in Rhode Island …
Gold can be found in a number of different places across the state. There are many detectorists who have been able to recover a sufficient amount of gold to prove to be valuable.
Commercial mining within Rhode Island, though, has never been very profitable, and in recent years, there are no commercial gold mining operations in there!
Here are some potentially good locations where the chances of finding gold are high:
Providence County near the erstwhile Durfee Gold Mine
Providence County near Diamond Hill
The area around Johnston in Providence County is also known for having gold
East of Foster Town
What other finds should you expect there?
Some of the most common finds you should expect there is revolutionary war caches, relics, personal buried treasure, lost pirate treasure, artifacts from old shipwrecks, gold and silver Spanish coins, ancient coins, modern coins, and jewelry.
If you are looking to find some buried treasure in Rhode Island, then here are the best places to search:
Along the beaches of Point Judith to look for artifacts from old shipwrecks
On Hope Island to search for gold and silver Spanish coins and other treasures that frequently wash ashore
Sandy Point to look for ancient relics and coins
Pirate's Cave to look for buried pirate treasure
Hog Island to search for pirate treasure belonging to the famous pirate Captain Willian Kidd
Block Island for more buried pirate treasure
Gaspee Point to comb the beach for small artifacts and treasures that wash up from the wreck of the British schooner Gaspee
Rings are one of my favorite finds! To learn about picking them up, check this guide on detecting rings!
Detecting in Rhode Island Beaches!
The hobby in this state's beaches is pretty popular, and you will find many detectorists actively hunting on the beach. Some of the best beaches to explore there include:
Watch Hill Beach
Crescent Beach
Easton's Beach
Napatree Point Beach
Ballard's Beach
East Beach
Misquamicut State Beach
Goosewing Beach
East Matunuck State Beach
Narragansett Town Beach
Reject's Beach
Charlestown Beach
Mohegan Bluffs
Scarborough State Beach North
Salty Brine State Beach
Are there detection clubs in there?
Due to being a reasonably popular hobby in Rhode Island, there are many detecting clubs in there, including:
Rhode Island Relics Metal Detecting Club
Metal Detecting in Rhode Island
Discovering Rhode Island Treasures
Southern New England Treasure Hunters Club
If you want to learn more about the hobby overall, or about some specific details related to the state, then joining or at least contacting one of these clubs is definitely worth it.
Detecting in Rhode Island Parks!
As I've said earlier, the activity is allowed in Rhode Island state parks, but using detectors in certain designated areas during specified time periods.
So be sure to find out these regulations before you start swinging your device in any state parks in Rhode Island. But the safe thing to do, is to check with the park manager
The parks that you may want to check are:
(S.P. Stands for State Park)
Colt S.P.
Lincoln Woods S.P.
Fort Adams S.P.
Brenton Point S.P.
Goddard Memorial S.P.
Fort Wetherill S.P.
Burlingame S.P.
Snake Den S.P.
Beavertail S.P.
Haines Memorial S.P.
Misquamicut S.P.
East Matunuck S.P.
Blackstone River S.P.
Getting your detecting permit
If you want to metal detect in Rhode Island, then you can get a permit from the Park and Recreations offices across the state. You can also obtain the required permission from the offices of the Bureau of Land Management (BLM) across the state.
To get a permit to detect in National Forests in there, you can contact the Forest Service offices to obtain the same.
Most of these permission forms are available online, and you can print out the form the website, fill it up, and mail it to the Parks and Recreation Office in the county where you plan to metal detect.
Conclusion
Was this Post helpful for you? I really hope this is the case … I mean, I tried to provide you with the most accurate and useful info so you will be able to detect in this state without any problems …
… At the end of the day, this hobby is mostly about having fun and not getting into unnecessary trouble!
For more information about other states, I invite you to check this metal detection guide in Nevada!