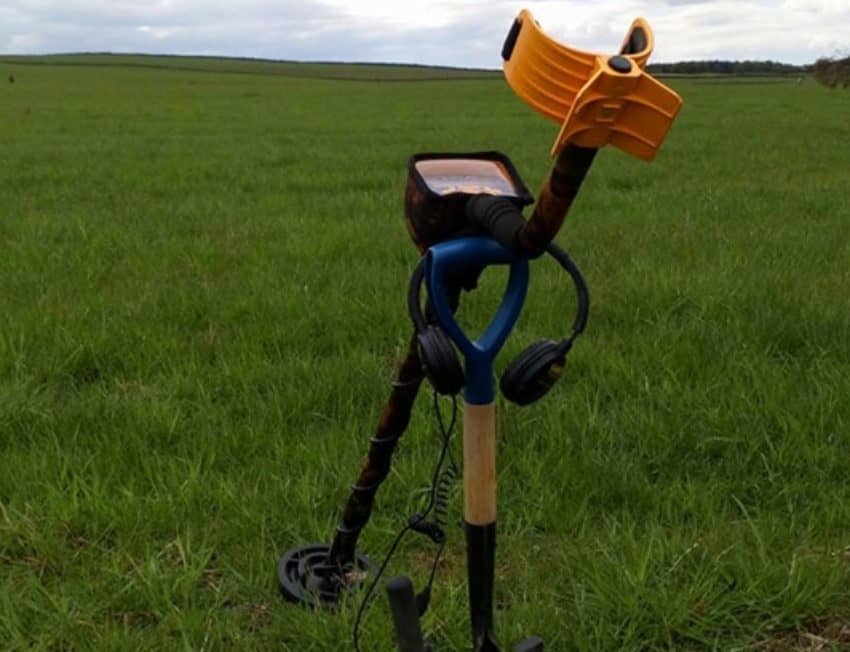 Wyoming, is a solid place for those who are really looking for some highly valuable and unique finds!
I wouldn't go eyes blinded using my detector thought! I mean, it is extremely important to understand and respect the current rules, so you will always keep yourself in the safe side …
… In this mini-article, I explain these rules, of course I am not a lawyer or anything like that, I am just an enthusiast who did some research and share what I know in this Post … So, I always invite you to make sure that you are always up-to-date …
… Other than that, I talk about some cool stuff, I am sure you will enjoy reading and find helpful …
… So, stick around!
What are the detecting laws in Wyoming?
As compared to the other US states, the state of Wyoming usually does not garner much attention when it comes to detection activities and treasure hunting …
The Archaeological Resources Protection Act of 1979 (ARPA) is what governs the activity … Indeed, while there are no specific restrictions (at the best of my knowledge), the state prohibits metal detecting in national parks, national monument, or any recreational area where a known archaeological treasure is there.
In addition, it is illegal in this state to use detectors on lands and water bodies owned by the Bureau of Reclamation …
… Make sure that you are not causing any type of destruction, injury, or defacement, to any historically significant monument or artifact in the state.
You are also not supposed to disturb or remove any animal or plant matter as well as any direct/indirect products. This also includes petrified wood, flower, cane, fruit, egg, nest, or even a soil, rock, or mineral formation in the state.
On any lands owned by the Bureau of Land Management (BLM), the hobby is generally allowed, but only as long as you do not remove any artifacts. All artifacts have to be left alone and reported to the nearest Field Office.
Detection activities are allowed in national forests (at the best of my knowledge), as long as you do not detect in known archaeological areas. Developed campgrounds and picnic areas are open to that too.
Bottom line, the activity is not allowed on any and all cultural and archaeological sites in Wyoming.
Places where you should detect in Wyoming?
This state is best known for its geysers! It is great if you want to see the Wild West come to life in front of your eyes – it's even better if it happens as you have your metal detector on you.
Wyoming is one of the most sparsely populated states in the US, and it is a land of rugged landscape, ranches, cowboy towns, ghost towns, and rich tribal legends.
This is why it is a treasure trove for detectorists looking for valuable targets.
Some of the best that you can search are (Please make sure that no permit is allowed and that these places don't fall into historical heritage beforehand):
Yellowstone National Park (with prior permission)
Grand Teton National Park
Teton Mountains
Bridger-Teton National Forest
Flaming Gorge National Recreation Area
Grounds of the abandoned Fort Laramie
Along the Belle Fourche River
Bighorn Canyon National Recreation Area
Search for a ghost ship on the North Platte River
Gebo ghost town
Fort Bridger
Grand Prismatic Spring
Grounds around Bighorn Medicine Wheel
Goodwin Lake Trail
Hole-In-the-Wall in Johnson County
Crazy Woman Canyon in Buffalo
Leigh Lake in Grand Teton National Park
Eden Valley
Gannett Peak
Around the Ames Brothers Pyramid in Buford
Try this Detector for Wyoming Soil!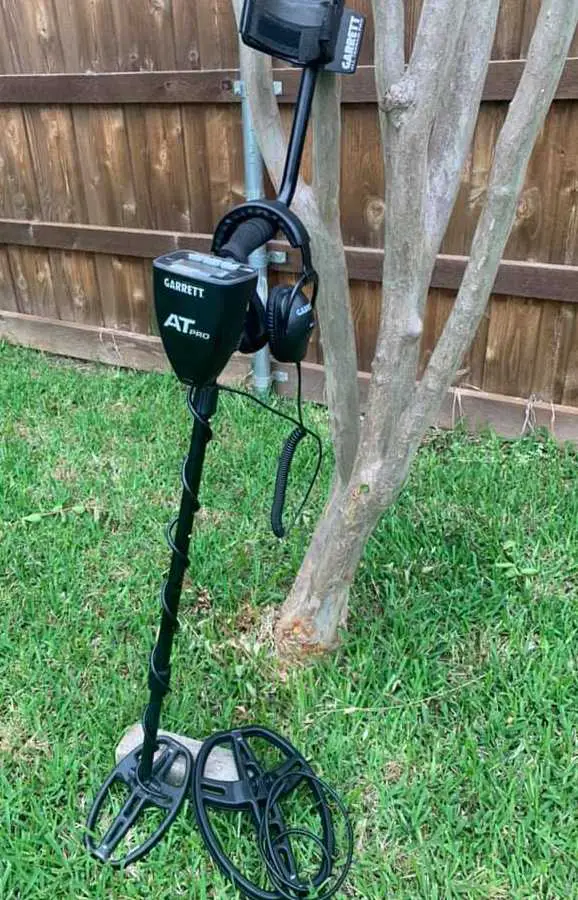 The Forkwood soil is the most prevalent soil type found across the state of Wyoming. It is made up of very deep and well-drained soils that are primarily used for wildlife habitat and livestock grazing.
Since this state is known for its rugged landscape and the prevalence of the Forkwood soil, a good detector for such an environment is definitely the Garrett AT Pro (Check it Right Here on Amazon).
It is an all-terrain device that can also be used underwater … Indeed, it is a fully waterproof and could be submerged to a depth of 10 feet. However, keep in mind that the stock headphones that come with the device are not waterproof!
The stock coil of AT Pro is well capable of detecting targets that are buried up to a depth of 10 inches, but many detectorists have reported recovering targets all the way down to 12 inches below the surface as well.
It is great for coins shooting, relics hunting, and rings as well. Even while submerged in water, it is able to find coins and other valuables efficiently.
Finally, if this model doesn't fit your current budget for now, then you may want to Check this Cheaper Model Here on Amazon!
Searching for Gold in Wyoming …
Being a very rich mineral state, Wyoming is known for producing gold, diamonds, opals, and jade. If you are interested in in that, then you should begin your journey at the Yellowstone National Park.
South Pass City, located near Yellowstone in Wyoming's Wind River area, actually plays host to an annual Gold Rush Days festival in mid-July.
During this two day event, the city conducts gold panning lessons on the banks of the Willow Creek, and thousands of participants from all over the country join in the festivities and gold hunting activities.
Gold was discovered in Wyoming in the early 1840s, but serious mining operations only began in the 1860s.
Some of the known mining areas in Wyoming, where local detectorists are still discovering gold, include the Wind River Range, home to many mining districts such as the Twin Creek, Lewiston, and the Oregon Buttes districts.
In central Wyoming, the Granite Mountain range, the Seminoe, the Tin Cup, and the Rattlesnake Hills are other gold districts where you can try your luck.
If you are interested in the northern part of Wyoming, then consider searching the Laramie Mountain ranges, the Sunlight district, the Silver Crown district, and the New World district, the Esterbrook district, the Warbonnet district, the Kirwin district, the Stinking Water district, and the Absaroka Mountains.
All these areas are known for finding gold, coin, and relics. With the right metal detector, you can still find many rick gold ores in these locations.
To learn more about this topic have a look at this guide for detecting gold! I am sure you will learn a lot …
You should expect more find in there?
Wyoming has a long history of metal mining, and there are a number of mining boom towns throughout the state. The rich history of the state also makes it ideal for hobbyists.
Apart from gold discoveries in Wyoming, there are many other treasures you can expect to find in the state. Coins (both ancient and modern), Native American relics, valuable treasures buried along rivers, jewelry, jade deposits, silver coins and other silver artifacts, and many other items can be found with a metal detector.
There are also many tales of lost treasure in Wyoming, and if you are lucky, you could discover one of these – they would definitely be worth millions of dollars today.
Do your research thoroughly before you set out with your detector, and the chances are high that you will find something of value in Wyoming.
Exploring Wyoming Forest!
There are 8 national forests spread across Wyoming, with four of them being located in the Intermountain Region.
Due to the rugged landscape and rich history of the state, the national forests are a popular place for metal detecting.
There are no particular laws that prohibit the hobby in a national forest (at the best of my knowledge)… However, it is always better to ask the local forest service officials about whether you need to get a permit!
Some of the national forests that you can explore include:
Bridger-Teton National Forest
Shoshone National Forest
Black Hills National Forest
Medicine Bow-Routt National Forest
Grand Teton National Park
Are there detection clubs in there?
Metal detecting is not yet a very popular activity in Wyoming!
Due to this, there are no listed related clubs in the state. However, there are several gold prospecting clubs in Wyoming.
These include:
P.A.A. Casper Chapter
P.A.A Cheyenne Chapter
Wyoming Prospectors Association
P.A.A Gillette Chapter
P.A.A Rocky Mountain Prospectors
P.A.A Powell Charter
P.A.A Big Horn Basin Chapter
P.A.A Sheridan Chapter
Detecting in Wyoming Parks!
Many people are surprised to learn that there are actually six national parks in Wyoming, along with many state parks.
You Must enquire from the park officials regarding any specific rules and regulations they might be having.
Some of the good parks include:
Curt Gowdy State Park
Guernsey State Park
Sinks Canyon State Park
Glendo State Park
Hot Springs State Park
Bear River State Park
Yellowstone National Park
Grand Teton National Park
Jedediah Smith Wilderness
Cloud Peak Wilderness
Conclusion
Really hope you've learnt some new information in this Post … I really want to help you out having more success finding good finds, not only in this state, but also wherever you go …
… Our mission is to help, as much as possible, to make your journey a success!
If you are interested in exploring more US States, then you should definitely consider using your beloved detector in Louisiana! This states has a ton of potential!