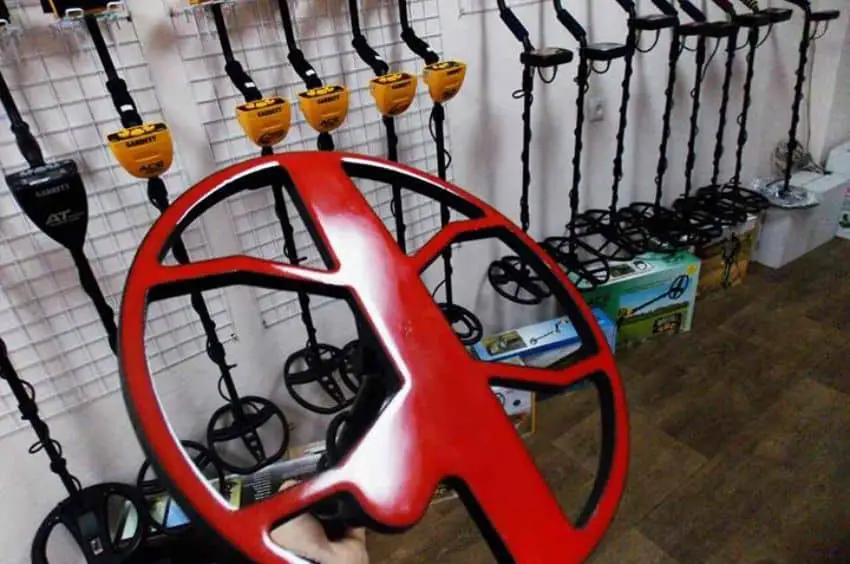 Metal Detecting is a hobby that requires a lot of accuracy! Otherwise, you will keep picking out lot of trash and much less valuable finds …
… Let me guess! You are looking for an accurate machine and that's a wise thing to do as this will save you a ton of time and energy.
In this Post I List 5 of the most accurate metal detectors out there … Hopefully, one of these will resonate with you.
1. Minelab Equinox 800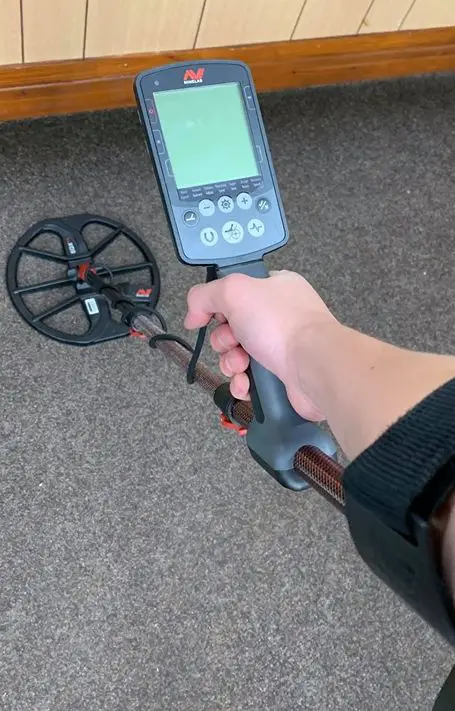 The Minelab Equinox 800 (Check it Here on Amazon) is my favorite machine so far! I really like the manufacturing company and technology this machine brings to the table …
… Below some useful info about this model.
Features
The main feature this detector comes with is the multi-IQ technology which allows it to operate on several frequencies all at the time or separately …
… In addition to that, you will beneficiate from:
Fast recovery time with target accuracy
Sleek design with a lightweight body
Fully waterproof
Ultra-fast Bluetooth headphones
8 custom search options
Location
The Equinox 800 can be used in all types of location whether it is land, water or even underwater.
While it is suitable for general detecting in parks, it can also detect historical remains and relics in fields.
It operates well in salty conditions as well as wet sand.
As it operates in high frequencies (20 kHz and 40 kHz) you can also use it in highly conductive soil.
User Interface
The interface is user-friendly. It has clear and large numbers in the LCD display with all the information required to carry out smooth detection.
An array of different modes and functions help you to zero on to the exact target locations.
It also comes with a USB charging cable along with a magnetic connector.
2. Garrett AT Max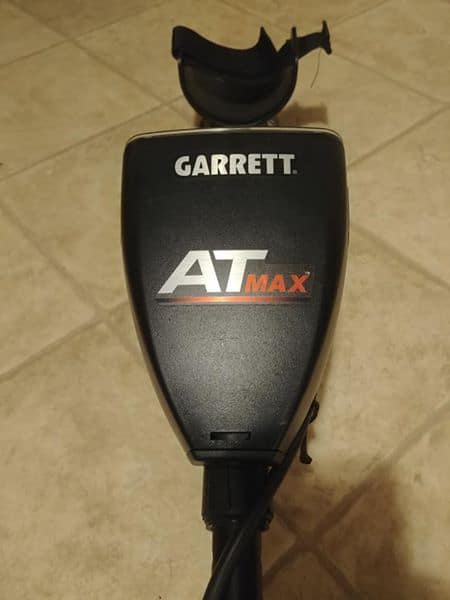 The AT Max (Check it Here on Amazon) is a solid option coming from the house of Garrett electronic … This one is easy to use and could bring on valuable finds especially silver and coins.
Features
The device is really to unearth coins, jewelry, relics, trinkets, etc…
… The most cherished feature of AT Max is the built-in Z-Lynk wireless technology. It gives the device a zero delay reaction feature and operates six times faster as compared to a Bluetooth device…
… It provides an accurate signal when the detector is right over the targeted object.
It is sensitive enough to grab signals from chunks of gold but not the most suitable one for gold hunting to be honest.
The automatic ground balance is really helpful to adapt constantly your machine to the ground.
Location
This is an all-terrain metal detector. It is suitable for drylands, soils, rocky terrains, etc.
It can sustain the rigors of the rough terrains. It can also be used for detecting in freshwater bodies with submersion up to 10 feet.
But it I don't really consider it to be a good option for metal detection in highly saltwater.
User interface
The device comes with a large display board with bole numbers. The backlight display feature makes it easy to use even in the night or dark conditions.
You can adjust the frequency manually as well as automatically!
3. Fisher F44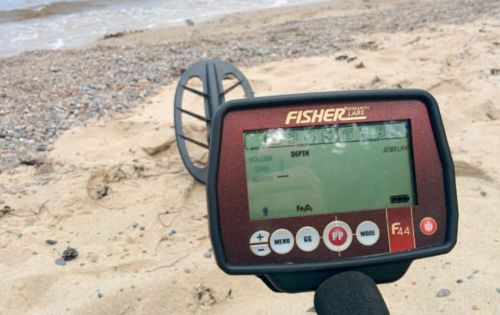 Fisher F44 (Check it Here on Amazon) is really a very good and accurate model that doesn't cost a lot! It brings some good features worth trying …
Features
This model is well adapted for beginners as it is really easy to operate and quite handy. I consider it to have significant speed, power, and versatility.
With the right usage you can easily pick up silver coins, jewelry as well as relics.
It comes with adjustable iron audio that helps you to avoid insignificant items while rummaging through prospective areas.
Location
It is best suited for every land area. It works well in dry as well as loamy soil. It's lightweight makes it easy to use and carry everywhere.
While it is weather-proof but it is not totally resistant to water, thus cannot be submerged in water. Underwater metal detecting expeditions are a big no while using this device
User interface
When it comes to handling and usage, it is super comfortable. Its four tone audio target identification eases their task and the five modes of operation add on to the benefits.
The large numeric display on the screen is easy to decipher and the nine segment visual and numerical target identification comes as a bonus. It also has a non-volatile memory setting that helps the user to recall the previous mode used
4. XP Deus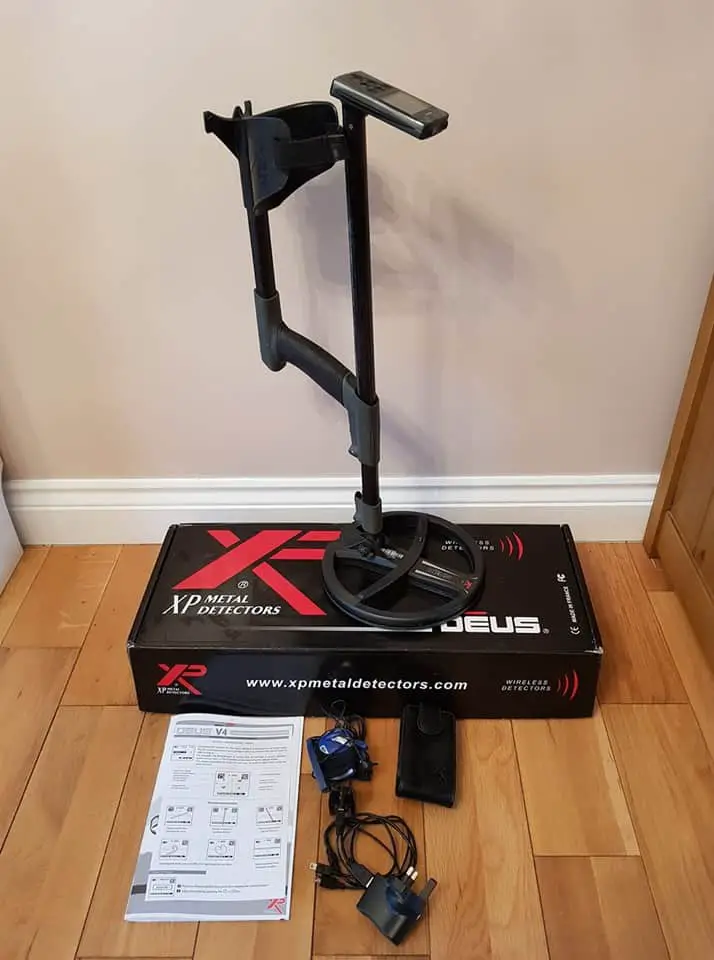 If you are looking for an Innovative metal detecting device, then the XP Deus (Check it Here on Amazon) is your catch. The device is a technology breakthrough in detectors designs due to its patented architecture.
Features
This Detector is Fully Wireless!! Even the control box communicates with the search coil in a wireless way…
… In fact, the search coil has been digitalized and does not need a wire link.
It analyzes the object directly at the source with the help of an ultra-miniature digital circuit. This has significantly increased the quality of signal acquisition.
Another attractive feature is that the headphones can also control the functions in the absence of the remote and enables the user to adjust all the major detection settings.
It includes other features like:
Foldable and ergonomic nature with a lithium powered long-life battery
Fast-charging capability via USB protocol
Weather-resistant
Good sensitivity as well as discrimination power
Performs well for Gold Prospecting purposes
Location
There are no limitations, you can literally use it anywhere (clean, trashy or conductive soil) …
User experience
The new S-shaped telescopic design makes it easy to store and handle. The volume control unit helps the user adjust it according to him.
The rubber handles have improved handling as well as the operating angle
5. Whites Spectra V3i
White's Spectra V3i (Check it Here on Amazon) is very reliable choice if you are looking for more accuracy while detecting or even treasure hunting.
Features
Its bright display board is probably what will stand out the most when you first use this machine. The full-color HD display has the depth and nature of the metal displayed on it while using.
Another attention-grabbing feature is the multiple language options including- English, Russian, French, Spanish, German, and Turkish.
It has optional settings that can be controlled through the dashboard.
The V-shaped coil increases the efficiency of the detector and thus makes it suitable for treasure hunting as well as gold hunting.
For more precision the device allows you to select the soil types for prospective scans and comes with nine preset hunting programs. It runs on battery and is rechargeable in nature. It is exceptionally light in weight and thus easily portable
Location
While the device can be used for relic as well as treasure hunting in trashy locations, it is unable to handle extreme ground mineralization.
That's why I wouldn't recommend using it for such conditions!
User interface
The bright display makes it easy for the user to keep an eye on the operating features.
It also comes with software embedded in it to make it more customized and user compatible. The adjustable backlight feature helps to see even in dim light or darkness
Conclusion
This was my humble take on the most precise detection devices out there! Hope you will get some nice ideas on what should work best for you …
… Finally, if you are still confused on the right process to pick the right detector, then have a look at this in-depth article!