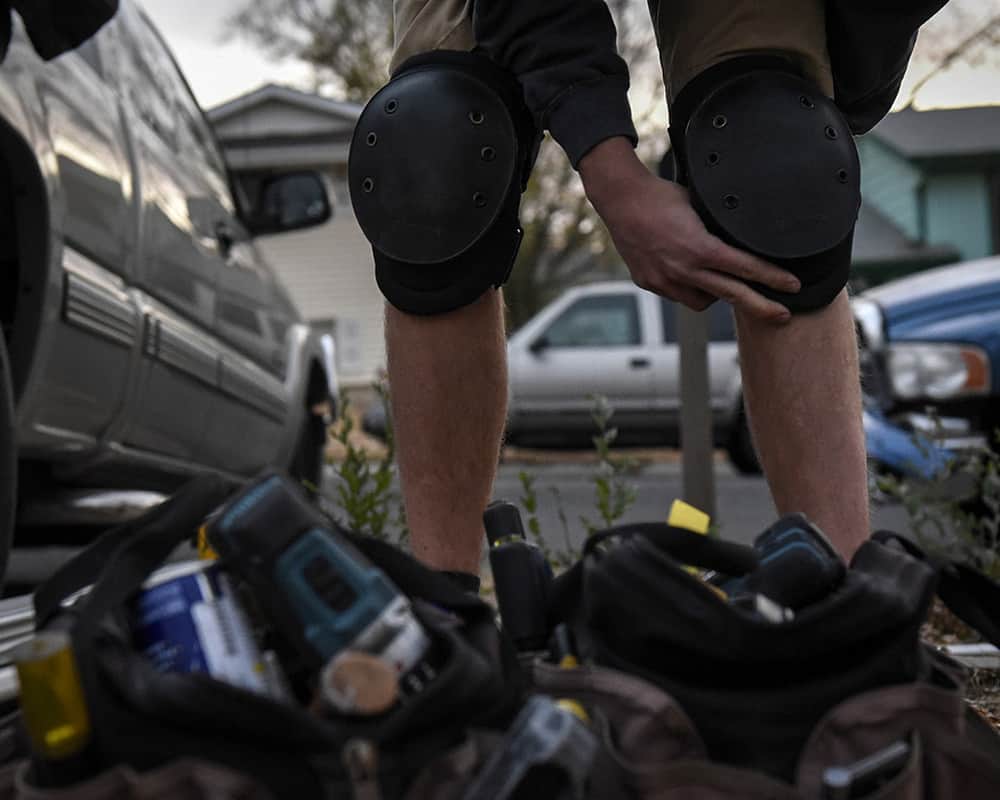 While observing some hobbyists practicing Metal Detecting consistently for many hours a day for years, I was almost shocked how few of them are actually aware of the obligation when it comes to wearing Knee Pads While Detecting. They just overlook this accessory, and I find that a terrible mistake for couple of reasons that I will discuss a bit later in details …
… That's why I wanted to write this post not only to let you know about the Best Metal Detecting Knee Pads you could possibly acquire for yourself. But also to, hopefully, develop a certain awareness of the importance of this accessory!
Indeed, it is not a luxury; it is without a doubt a Must …
Best Knee Pads for Metal Detecting (Adults and Kids)
PROLOCK Gel Knee Pads: a great choice if you want to preserve your knees healthy regardless of the stiffness of the ground and weather conditions in which you are detecting! It will leverage your knees by absorbing shocks and keeping them completely isolated. You can check it here on Amazon!
Tactical Pants With Knee Pads:  Instead of having to wear them each time, these tactical pants are already equipped with the pads. We are talking here about a much complete solution … They are really lightweight and will secure your knees efficiently. (I JUST LOVE THIS ONE!) … Have a look at it here on Amazon!
S.K.L Knee Pads for Kids: Kids like wearing unusual accessories! This would be a sweet reason to convince them to try this hobby and even to practice it on a much regular basis … Even if S.K.L. pads are cheap, their quality is undeniable. This pair will protect not only your kid's knees but also their elbows. You can know more about these ones here on Amazon!
Why I've Made These Choices?
I've spent a considerable amount of time looking for the best choices out there, before I came up with these picks. I really believe that these knee pads are going to help protect your knees and keep them healthy while detecting … Below some relevant reasons why I've made these specific choices …
PROLOCK Gel Knee Pads – For Adults
While practicing this hobby, the main thing you should be looking for before buying any accessory is its durability. That's one of the main reasons I've chosen to list PROLOCK!
Also, this product is equipped with a sort of compression gel not only to prevent you from potential shocks. But also to keep your knees stable and comfortable as much as possible.
The size of your knee/leg doesn't matter as you can adjust them the way you want! The Straps are fairly elastic and seem to be made out of quality elements.
One of the things I like about these pads is that no matter how much you move, they just stay in place the way you've fixed them at the beginning. Most lower quality pads lack of this characteristic as they most often roll off or fall down if you squat for example.
If you are used to cheap products, this knee pads may feel a little bit pricy. But in my opinion, they are totally worth it.
They only thing I wish they probably should re-think is the straps size. Indeed, if your legs are average or have a large size they will fit perfectly from the first try. However, if your legs are smaller than average or just skinny, you will need to spend some time learning how to adjust it tight on your knees.
Once you understand how to do so, you are fine. Yet, I wish they've made a smaller size so they will fit with small sized legs from the first try.
If these resonate with you, have a look at them here on Amazon!
Tactical Pants With Knee Pads – A complete Solution

You may wonder what these pants have to do here! Actually, I didn't want to include them in this post at first … But after I've consulted dozens and dozens of hobbyists with many years of experience, many of them thought that would be probably the Smartest choice.
Indeed these pants represent a complete solution, not only for Metal Detecting but also for any outdoor activity that requires many, different and frequent movements.
The proposed colors are just fine (Black and Ranger Green) as the soil dirt won't be noticeable on them. Plus the fact that they've got soft and reinforced knee pads on them.
The pants are flexible enough so your knees will be placed correctly on the pads anyways. The pant weight is very light and has 7 useful pockets that you can use to hold some of your finds or even accessories.
One of the concerns when it comes to buying pants is without a doubt the size and the waistband! Actually, for the waistband it is somehow coated inside the pant and you can adjust it to your waist size pretty easily. And for the overall pant size, it depends on whether you want it to be fit on you or a bit wide but still look good on you. Indeed, if you want the pant to be just fit on you, just order your exact size, otherwise, you can order a one size bigger if you are not used to fit pants.
The problem of many tactical pants is their lack of flexibility. Each time you do some squatting this would generally impact them, or even tears them. This tactical pant is adapted and flexible for all Metal Detecting common moves including squatting or when you put your knee on the ground while digging for example.
They are a little bit costly, I mean if you have a little budget just look for a cheaper alternative. But you know what; you won't think so anymore once you wear them. They really worth every single penny!
I think they should of add supplementary dark colors, like dark blue or dark purple. They would look terrific! And would allow insane MD lovers like us to order more of them …
… Dont forget to check these Tactical pants here on Amazon for more ideas!
S.K.L Knee Pads – For Kids

I didn't want to publish this post without suggesting something for Kids. I mean, Metal Detecting is a great hobby for all ages including kids …
Actually, I've chosen S.K.L. knee pads because they are cheap and also suggest elbow pads. Your kids won't be as handy as you might be, they are just learning the hobby and they may get hurt. That's why the best way to go is to protect also the elbow from any potential shock.
I like the proposed colors (Black, blue pink, red, green), they fit most little boys and girls preferences. The size is adapted for kids who are 8 years old or less. Of course, they can use them for all there outdoor hobbies/Sports (Biking …), not only MD!
If your kid's size is average or is skinny, he can use them until 12 years old!
It is almost bizarre how well they are made (durable, soft and flexible straps) comparing with their low price. For the record, you can use the elbow pads on your kid's knees and you will notice that they fit properly. This won't necessarily work the other way as the elbow pads are significantly smaller than the knee ones.
The pads will hardly be scratched even if your kid falls or something like that.
That's also a great way to convince your kid to go out detecting, as this set of pads will make him look somewhat like a superhero! Kids just love these kinds of concepts …
… You can check how cheap they are by checking them here on Amazon!
(12 Reasons) You Must Wear Knee Pads While Metal Detecting …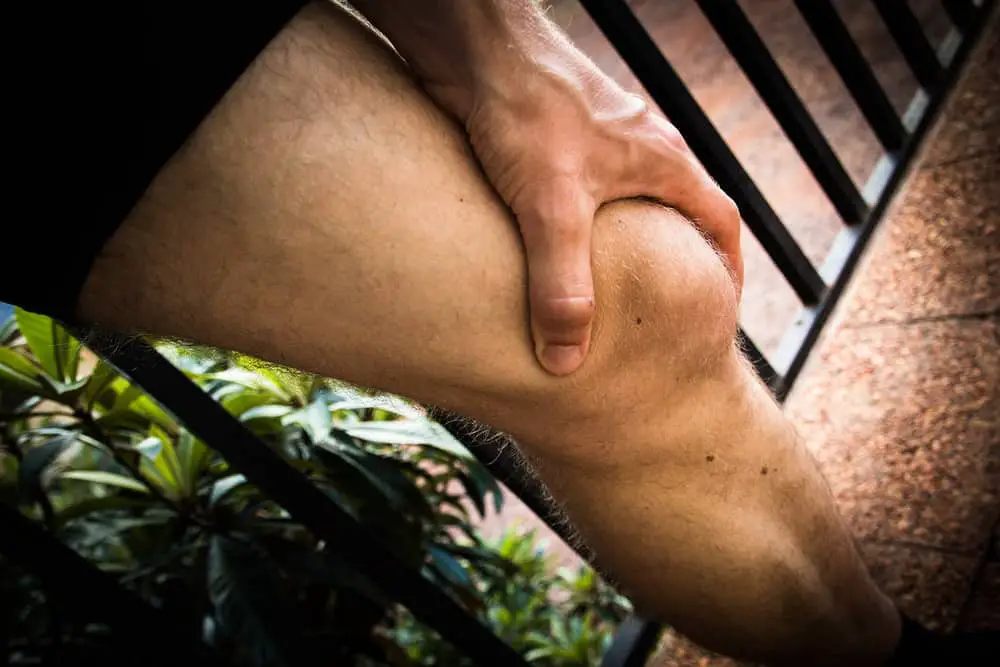 I've said this at the beginning; I am not trying to look fancy writing this post! If you are in your twenties or thirties you may not feel the importance of this accessory …
… However, when you will hit your 40s etc … You will regret not wearing pads when you were younger!
Below few reasons why you should wear them:
If you've got boney knees, you just don't have any other alternative going out Detecting other than wearing them.
One of the main reasons why some people can't go out digging for several days straight is the recovery time. Indeed, after a day or 2 days detecting you will find yourself with 1 week of recovery. Knee pads could reduce the recovery time significantly. Thus, you can go out digging almost whenever you want (I suppose here that you don't suffer from any injury whatsoever).
If you can't keep detecting for more than couple of hours and wish to keep doing so all day long. This accessory would definitely help you to reach that goal.
They are almost crucial if you want to go out digging in a rainy day.
If your knees are in permanent pain for whatever reason (of course you should visit a doctor). You can use them to preserve your knees while detecting so they won't get any more damage.
In Wet grass, they are a must in my opinion as they keep you dry.
If you go out digging often in damps, it will strongly preserve damaging your knees
On a cold muddy day they are a real asset.
They keep your knees warm even when the weather is cold.
They are very helpful to anticipate having problems with your knee joints. These problems are the most common ones for detectorists.
They protect your knees from rocks, glass and any sharp objects.
You could wreck your pants if you touch junk sharp metals, things like that … Unless you use the pads!
I've tries here to list few reasons; hopefully some of them could convince you to wear them. At the end of the day just ask yourself … What's cheaper? Couple bucks for a knee pads or couple 1000s for a knee surgery?
Other Options to buy knee pads …
Of course I did my best to provide you with the best choices in the market; hopefully you will find that helpful. Yet, this doesn't mean that there are no other options … Below I include additional possibilities for you:
You can check Harbor Freight Tools, they are known for all sorts of tools that you might need for a specific activity. They've got some suggestions in there.
If you are suffering from a serious pain or had previously a surgery, a decent option would be to opt for PROKNEE kneepads. I am not going to tell you that they are cheap because they cost a significant amount of money. But you won't find a better option in this specific case.
Crocs use to provide some nice knee pads, probably they no longer make them but you can still find them on eBay. They are lightweight and comfortable. Right now they make shoes instead.
You can check Screwfix they also suggest some good options.
Some detectorists are not fully convinced that Velcro are decent, but they still do a fairly good job.
You can check Menards for a cheap pair.
Same goes for B&Q.
Poundland knee pads , work fine , and don't cut into your legs, like others do
Miners kneepads have some nice pair based mainly of leather.
If you know about some other options, don't hesitate to let me know in the comment section below …
Conclusion
One of my main motivations for writing this Post is to convince you as much as I could not only to imperatively use knee pads each time you go out digging. But also to lead you, hopefully, to pick high quality pairs for you or your kids.
Now I would love to know what you think! What knee pad are you using right now? If you are not using it, what product you feel you will most likely buy? Why? Show me some love in the comment section below …
Finally, to make suere that the bottom part of your body is fully protected, you definitely should have a serious look at these detection boots! You will find there some sweet choices, not only for Men! But Also for Women!!