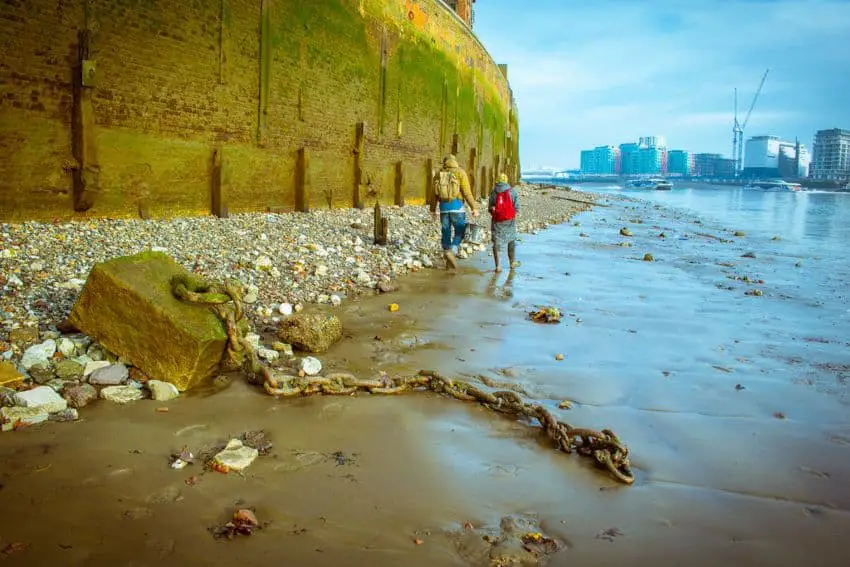 Mudlarking in not the most comfortable place where you can metal detect! Indeed, it brings a lot of challenges … However, mudlarking could be highly profitable in terms of possible finds …
… That's why, it is a great idea to add mudlarking locations to your detecting hit list!
In this Post, I give you some useful details about the best detecting devices you can use in muddy places, as well as how you should deal with it …
Best Metal Detectors for Mudlarking …
1. Garrett ACE 300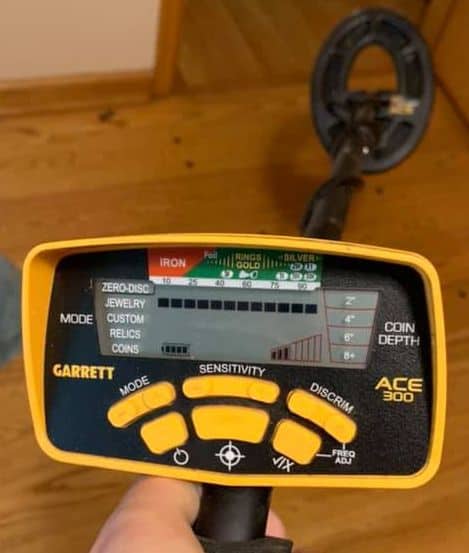 The Garrett ACE 300 (Check it Here on Amazon) is a reliable choice for mudlarking. It is an all-purpose machine with a waterproof search coil that is built to function well, even in extreme conditions.
Detectorists who enjoy mudlarking need a sturdy and robust detector that can perform even in the worst of conditions, and the Garrett ACE 300 is a perfect choice. Here are the features of this machine:
It comes with eight sensitivity and depth adjustments, helping you cut out any false signals when you work in areas of heavy mineralization, such as the ones found during mudlarking.
It has electronic pinpointing, which helps you hone in on your target, especially under challenging conditions such as those found during mudlarking.
It has five search modes, including custom, relics, jewelry, coins, and zero discrimination.
The big display screen provides you with all the information you need while being easy to operate so that beginners are also able to figure out.
The device has a digital target identification from 0 to 99, allowing you to determine whether you want to dig or not. The higher the number on the identification scale, the more conducive is the metal underneath. So metals such as silver are going to be at the top of the scale, while metals that you don't want, such as anything in iron, will be in the lower range of the scale.
The ACE 300 also has enhanced iron resolution, which is good at getting rid of trash and junk targets.
It comes with three audio tones that help you identify which signals you should be digging up.
One important thing to remember about the ACE 300 is that even though the search coil is waterproof, the control box is not…
…So do not submerge the detector completely in water. However, you will still be able to work in extremely shallow water without any problem.
2. Garrett AT Pro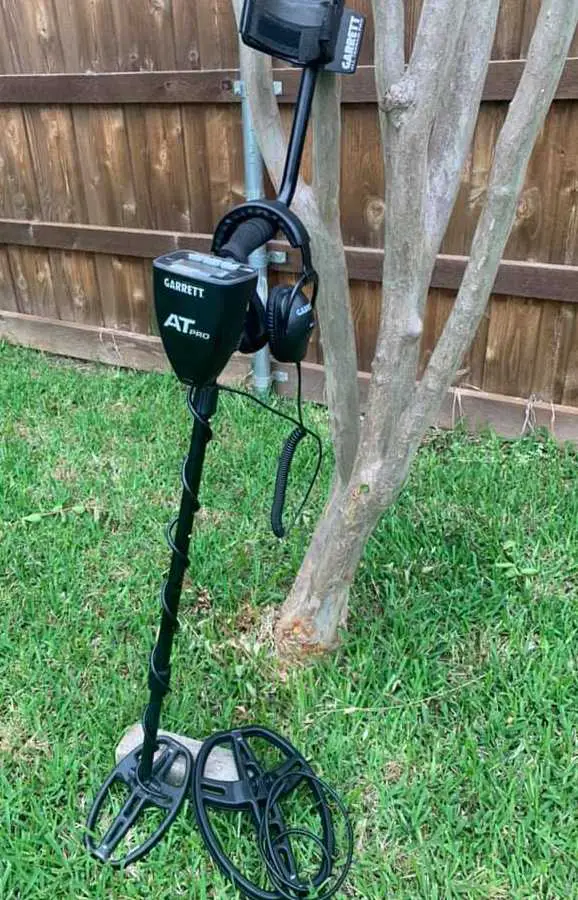 The Garrett AT Pro (Check it Here on Amazon) is one of my favorite detectors, it provides excellent, professional-grade performance at a very reasonable price.
Since this model is able to function in any terrain and any condition, it makes it ideal for mudlarking. Some of the features of the AT Pro include:
Manual and automatic ground balancing
A separate pinpoint mode
Numerical target ID
Iron audio
Notch discrimination
Waterproof design – the detector can be fully submerged up to a depth of 10 feet and is excellent for hunting in shallow waters such as rivers, lakes, creeks, and even the sea.
It has an operating frequency of 15 kHz, which is higher than most other VLF metal detectors.
It is brilliant at detecting smaller targets and also provides excellent target separation.
The detector comes with 40 segments for iron discrimination.
When you want a detector for mudlarking, the Garrett AT Pro is your best choice since it is completely waterproof, submersible up to 10 feet, and made especially for hunting in wet conditions.
3. Bounty Hunter Land Ranger Pro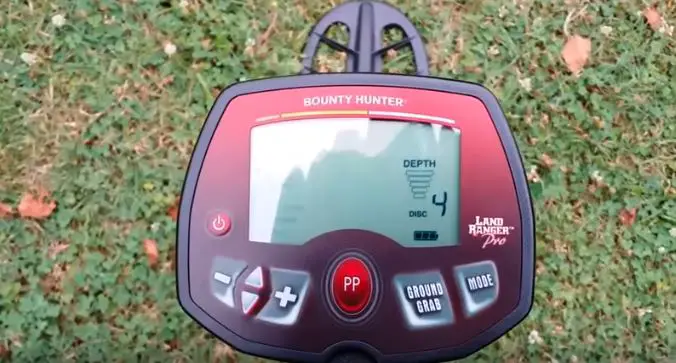 The Bounty Hunter Land Ranger Pro (Check it Here on Amazon) is one of the best bounty hunter models on the market, and the machine offers many high-end features that other detectors don't have.
I sincerely believe that this model is highly underrated and many detectorists should consider using it, instead of the mainstream models out there!
Here are some of the features of this all-terrain machine that makes it ideal for mudlarking:
It comes with a separate pinpointing mode, which helps you hone in with greater accuracy on exactly where your treasure is.
It has an iron audio tone, which is especially needed if you want to eliminate iron signals and get only the signals from more precious metals. The machine comes with four audio tone identification.
The machine comes with ground balancing to eliminate any false positives due to highly mineralized soil.
It has a large display screen to help you see all the necessary readouts with ease.
This is a lightweight machine, and you will be able to hunt all day long with it without getting tired.
It has an 11-inch waterproof soil, helping you detect in very shallow water. The size of the coil is also ideal for covering a lot of ground quickly. The coil is also easily interchangeable if you want to use a different sized search coil.
It has a 0 to 99 target identification scale, which helps you determine whether the signal you are getting is worth digging.
It has an operating frequency of 7.69 kHz, which is ideal for generalized hunting.
What are the challenges when Metal Detecting in Mudlarking?
Using your beloved metal detector is worth trying even in mudlarking! Yet, the latter presents coupld of challenges …
… One of the biggest challenges in mudlarking is that many countries/states require you to have a license for mudlarking.
For example, the city of London requires you to have a license for mudlarking, and even with a standard license, you are still not allowed to dig deeper than 3 inches or 7.5 centimeters in the ground.
Similar to metal detecting, there are many places where you cannot go while mudlarking. These rules are made to protect the natural and archaeological resources and also to keep mudlarkers safe.
The other big concern while mudlarking is that you may get seriously hurt, drown, or even catch mysterious diseases when you are mudlarking. For example, many authorities warn about catching Weil's Disease, which is spread by rats' urine in the water near areas where mudlarkers usually hunt.
So, just be careful, this what I would tell you!
Conclusion
What do you think about this Short Article? Hope you've got some useful information …
… If you are new to the hobby and want to know the exact process on how to pick your first detector, then you should have a look at this guide on selecting your metal detector! You will learn some useful info …