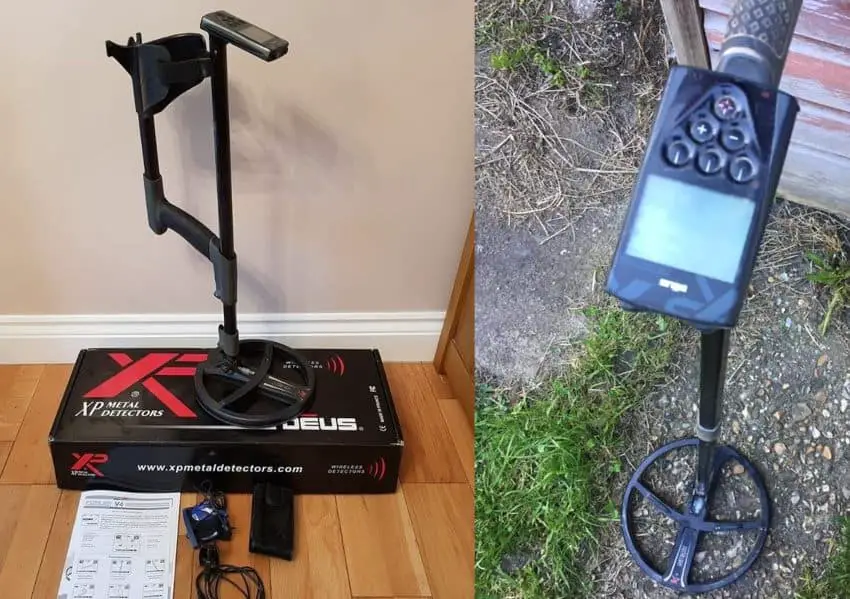 Having a fast metal detector, especially when it comes to recovery speed is really important! Otherwise, you might suffer quite a bit while dealing with trashy environment …
… In this Post, I break down couple of machines that bring this capability to the table.
1. Garrett AT Pro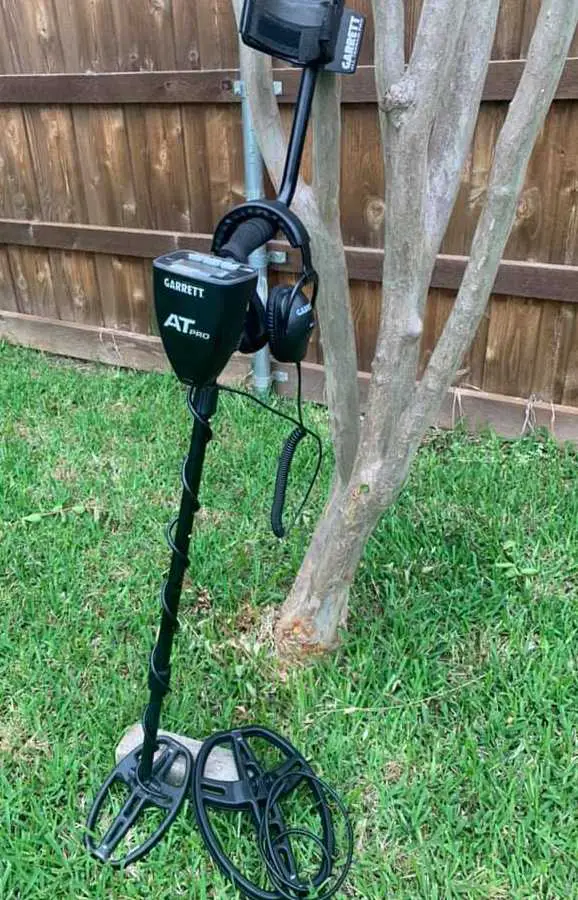 The Garrett AT Pro (Check it Here on Amazon) is a fully waterproof model that is known for his fast recovery.
It can be used across all terrains!
Some of the features of the AT Pro include notch discrimination, iron audio, manual and automatic ground balance, numerical target ID, and a separate pinpointing mode.
It does a solid job hunting for coins, jewelry, and relics, and can also make a decent attempt at finding gold coins and nuggets due to the 15 kHz frequency (Which is high) and solid ground balance settings.
The Garrett AT Pro's proportional audio also helps the user to better judge a target's size, shape and depth and has the additional benefit of a much faster recovery time when detecting adjacent targets.
What's more, its Fast Track Ground Balance automatic feature allows you to quickly ground balance the detector even in highly mineralized soil conditions.
The Garrett AT Pro comes with an 8.5 inches x 11 inches DD PROformance coils which provide excellent target separation and depth for any stock coil.
It is also fully waterproof and submersible up to a depth of 10 feet. You can use it for detecting in shallow waters such as rivers, lakes, creeks, and even the sea.
2. Minelab Equinox 800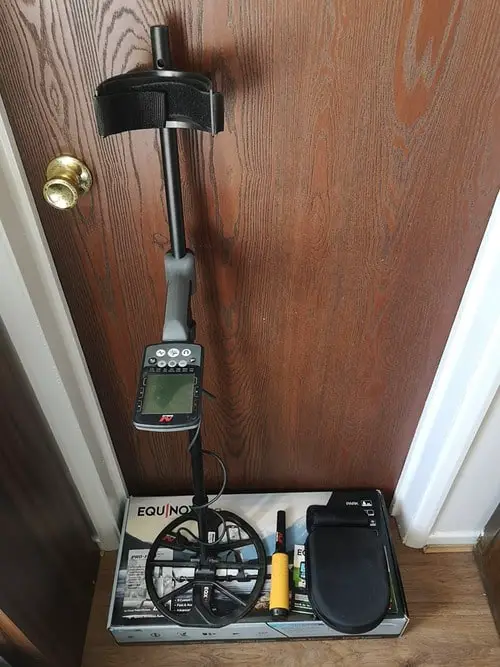 Minelab's Equinox 800 (Check it Here on Amazon) from Minelab, has a fast recovery speed combined with accurate Target ID that should give you a feel of your target before digging for it.
It is known for its multi-IQ technology. The latter allows detectorists to search in any location by using the multi-frequency mode.
This sets this machine apart from the single-frequency devices as it allows for a faster identification and faster recovery of targets.
Multi-frequency means that the detector is able to create a coil field with all the frequencies available at the same time. This allows the machine to search a location with low, medium, and high frequencies at the same time.
This provides much higher efficiency of searching and also removes the need to search the same location many times with different frequencies.
The Equinox 800 comes with five different frequencies:
5 kHz
10 kHz
15 kHz
20 kHz
40 kHz
And the multi-frequency mode is separate, which uses all these frequencies together.
One more exceptional feature in the Equinox 800 is that it offers high-quality discrimination of trash and ferrous metals, combined with a high depth of reach. This is what enables it to find both large and small objects, such as coins at different depths at the fastest recovery rate possible.
3. XP Deus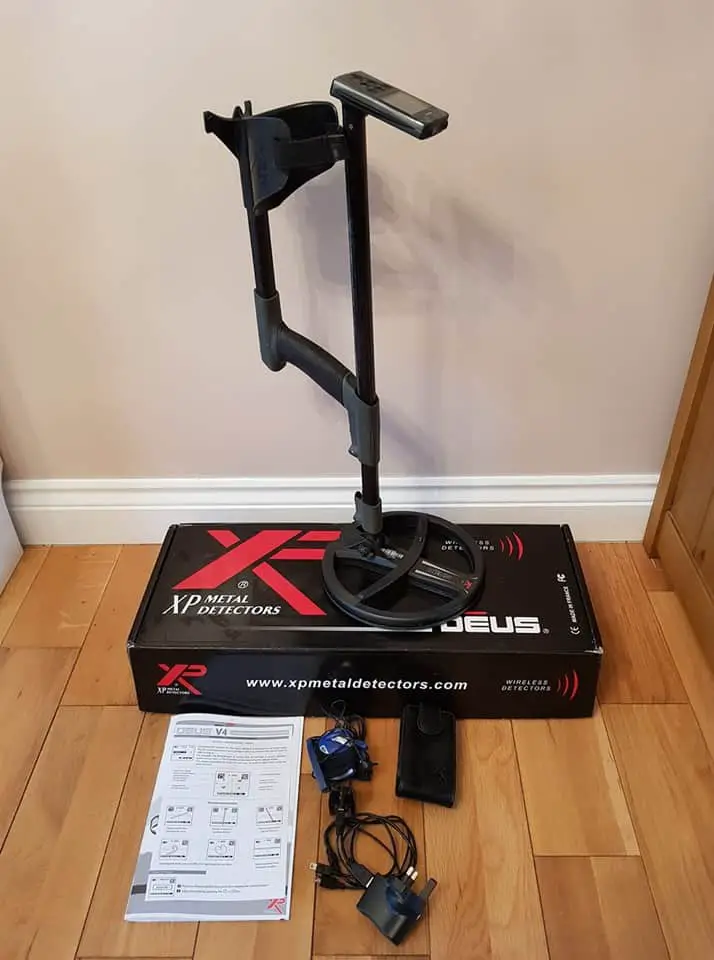 Another high-end, extra fast model is the XP DEUS (Check it Here on Amazon)!
The XP Deus is a professional grade VLF metal detector that comes with a DD 9″ x 11″ search coil and 17 different search modes …
… There are 9 factory search modes and 8 custom search modes.
The detector comes with manual ground balances and 5 audio tones. This detector is has a recovery rate that cannot be beaten by any other detector on the market.
In fact, unlike traditional detectors, the XP Deus no longer requires a wire to convey the signal. The target signal is completely digitized and analyzed instantly and directly at the source by an ultra-miniature digital circuit.
The entirely digital format of the signal allows you to adjust the power, reactivity and target recovery speed to be as fast as you need.
You can also upgrade the machine's software whenever a new release is available.
What does recovery speed mean for a metal detector?
Recovery rate or reactivity is a broad term used to define how well detectors can separate out closely spaced items. It is sometimes also referred to as recovery speed.
This means that recovery speed is a measure of how quickly your machine can let you know the existence of several items that are close together.
In most detectors, a faster recovery speed directly translates into shorter audio tones. On the other hand, a very fast recovery speed can take a minimal target signal and decrease it even further to a point where it is no longer clearly audible, or sometimes it may not be heard at all.
Overall, this concept helps separate adjacent targets and also minimizes target masking. Slower recovery speeds, though, will produce fuller, and more easily heard audio signals on deeper targets.
Final Thoughts …
Hope this post was helpful and has leaded you to make some good choices for your next detector!
Finally, I highly recommend you have a deep look at this article on how to pick your metal detector! You will learn some useful tips …