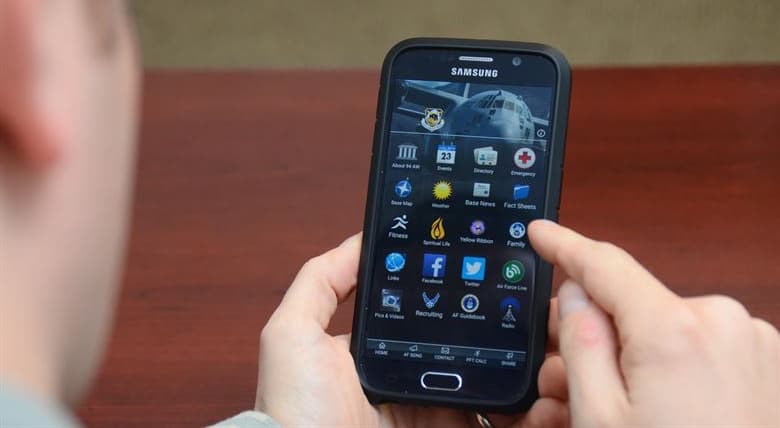 Using your Metal Detector is not the only tool you can use to find valuable items! In fact, your Smart Phone could be a huge asset that could make the life much easier for you …
… This would make the hobby even more enjoyable as far as you are using the right mobile apps!
There are 2 categories of mobile apps that will help you in your metal detecting journey:
Apps that will bring additional value around detecting. For example, apps that give you maps or even old maps for specific places or those that will help you identify items that you've found.
Those that can literally make your phone a mini metal detector. That is by installing on of them, it will start beeping once it gets close to a metallic item.
In this Post I list some of the leading mobile metal detecting apps for Android and iOS. Believe me, this will makes things much more fun
By the way! I am so sorry, I couldn't include the pictures of the apps, because I am afraid of any copyright issues!
Mobile Apps (to Help you while Metal Detecting)
1. Coinoscope (To Identify Coins)
By the Way, if you are looking for a good and cheap detector for coins, then the Fisher F22 (Check its Current Price Here on Amazon!) is a very good choice!
Anyway, one of the biggest dilemmas that face most hobbyists is the issue of identifying an old or new found coin! In fact, if you check forums out there … most questions are related to identifying finds in general and coins in particular …
… This is where the Coinoscope comes in to help you!
It is downloadable for free and has some in-app purchases. It is somewhat promoted as a visual search engine for coins.
Unfortunately, this app is only available for Android!
The identification process is pretty straightforward. All you need to do is to open your phone camera and take a picture of the coin.
Once you upload the photo to the Coinoscope, the app will show you a list of other similar coins.
Then you should click on a coin that looks similar to the one you have. By doing so, you will get additional information which opens up in the web browser of your phone.
The app allows you to save these search results and you can build your photo collection of coins that you have found.
As far as I am concerned, this is a must-have app for every coin collector …
… The app makes use of artificial intelligence techniques to rate the similarity of coins.
Some tips you should be following to make the most of this app include:
Make sure that you keep the coin in the center before you take a picture.
Tap on the image of the coin to get a good focus.
Use your zoom slider on the phone to increase or decrease the size of the coin image.
If you find no similar coins, then you can try to get a sharper image of your coin. Try changing the camera angle, the lighting conditions, or increase the sharpness of the image.
The app has an excellent user rating and the reviews are also excellent and positive.
You can check this up right here.
2. Smart Compass Pro – Tells Direction
If you are detecting in the woods for example, this app would be a big asset in case you get lost or something!
As for now, this is available only on Android phones! This smart compass program has solid features that allow you to get a virtual reality experience.
This is made possible as the smart compass uses your phone's camera and allows you to see where the north direction is, and from there you will be able to determine which direction you need to go.
Apart from that, it surprises many users to find out that the app also includes a metal detector, allowing you to verify the magnetic sensor.
The app is very well ranked not only as a compass app, but also as a detector app!
When it comes to user reviews, it is hailed and appreciated for the compass feature. However, its detecting capabilities are not that good.
This program doesn't only tell you what direction you are facing, but, at the same time, it gives you a very refined degree estimate with respect to whatever direction you are facing.
You can check this up right here.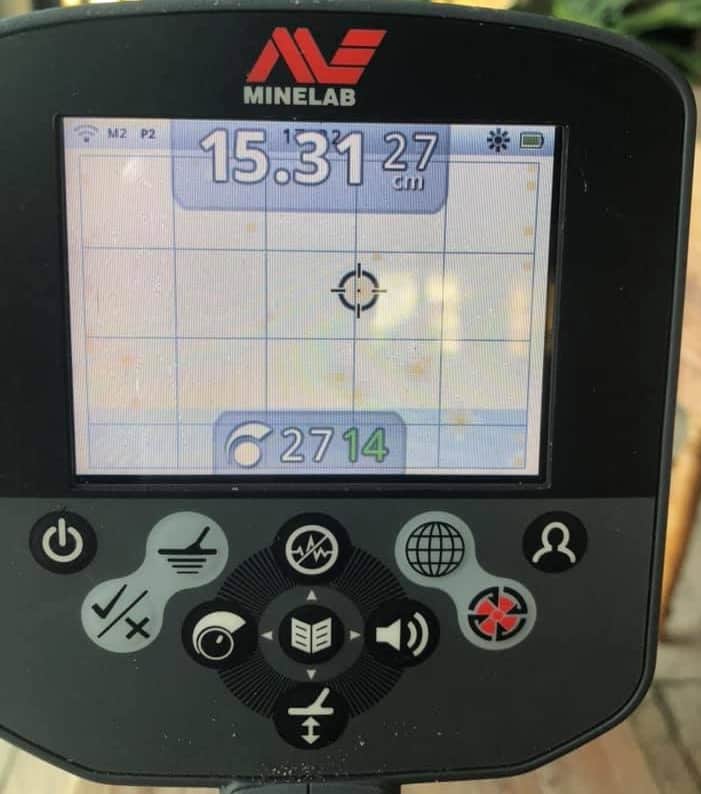 For your info, there is a very good Detector The CTX 3030 (Check it Here on Amazon!) which has a GPS on it and it will also help you memorize the exact localisations of your finds so you can easily come back later to the same place so you will have more chances to find more similar targets!
3. Google Maps – GPS
Most likely you already have this app! Some phones have it per default …
When you fall in love with this hobby, it will be common to detect in the middle of nowhere, or in an unknown and unfamiliar part of the town.
Google Maps is available for free for both iOS and Android.
It provides you with an accurate map that you can use for finding your way regardless of whether you are driving, cycling, using public transport, or even walking.
Its great voice guidance tells you turn-by-turn directions!
Without a doubt it is one of the best GPS apps that are available. It not only contains excellent quality maps but also comes with other generous features and high reliability.
You can check this up right here.
4. Wire Metal Detector – Find underground wire
One of the things you need to be aware of regarding this hobby is the fact that it is mostly not allowed that your machine pick up underground power lines or wires.
In most cases it is illegal in many countries to dig up underground power lines or even dig in the area of these wires! However, you may also accidentally cut a line if you are not careful.
Here where it comes the capability of this app! By the way, it is available for free in the play store.
In fact, it allows you to detect any power lines (wires) within a distance of up to 5 inches (12 cm). It also allows you to detect any metallic items with the use of a magnetic field sensor of your Android smartphone.
The app helps you find any hidden power lines, thus making you aware of where not to dig and also helps you understand when your actual detector is giving you a false signal and just picking up the metal contained within these power lines.
It works by analyzing the magnetic field created by the current present in the AC power lines.
The app has decent ratings and reviews!
You can check this up right here.
5. Old Maps – A Touch of History
This is an excellent app not only for hobbyists, but also for archaeologists alike, Old Maps: A Touch of History is designed by Klokan Technologies GmbH…
…This is an Android-only app which is available for free and offers in-app purchases!
This one of its kind app has a collection of over 250,000 high-resolution historical and ancient maps that hail from the 15th to the 20th century from all over the world!
You can also use this app to see your own GPS position on these ancient and vintage maps…
… You can also browse these maps one by one! It allows you to set up filters just as years, from/to scale, author, or title as well.
The Old Maps app is part of a bigger OldMapsOnline project, which has begun in 2012 and indexes over half a million ancient, vintage, antique, and old historic world maps.
You can check this up right here.
6. mySoil
An app by the British Geological Survey, mySoil is available on both Android and iOS platforms free of cost!
As you may know, your metal detector is easily influenced by ground conditions, especially if it mineralized!
In fact, this is the perfect program for detectorists who want to have a better idea of what type of soil they are exploring and whether or not their machine is giving the correct readings.
The app mySoil allows you to go through the soil properties of any type of ground in Britain and all across Europe!
You can use this program wherever you go and with the help of GPS! You can take a look at what type of soil you are standing on at the moment …
It is also possible to add more information to mySoil by uploading your own soil description, texture, pH readings, and even photos.
It allows you get the mineralization content of the soil you are exploring. By doing so, you will understand what type of settings you need to feed into your machine to get a correct reading from any metal items present under the ground.
You can check this up right here.
7. Archaeology Sample Collector
Available only on Android platforms (as of I am writing this Post), the Archaeology Sample Collector is a free app that is ideal for field data collection not just for archaeologists but also for enthusiasts like us.
After all, if you are out on a hunt, then it becomes difficult to keep track of everything that goes on!
You don't want to be detected at the same place again when you have already done digging there earlier.
This app will allow you to track and document all your field work! Not to mention that it could incorporate images, video, audio records, as well as text. You can also track with GPS your path.
The program enables the data you have inserted to be synchronized to your website. By doing so, you can easily share your work with other enthusiasts as well.
Once the data has been collected and uploaded to your website, it is possible to edit the data, create maps or reports. You can also download the data or these reports to other documents or spreadsheets.
You can check this up right here.
Mobile Apps (That play the role of a Metal Detector)
8. Metal detector (dexaTi)
This App by dexaTi has revolutionized our hobby dramatically. In fact, it makes use of a magnetic sensor that allows you to determine and find any metal item close to you.
It app allows you to simply turn your cell phone itself into a real detecting machine!
This program will turn your phone able to detect many types of precious metals! It works by following the ranges of the Earth's magnetic field, which ranges from 30 to 60 µT…
… This program, therefore, determines any other measurement to be an indication that there is unusual metallic activity going on.
In order to use it, you need to ensure that you are not around any TV, computer, or any other electronic devices, as this can cause interference with the readings of the magnetic sensor of the app.
Thus, this will make the detecting function less powerfully than it normally can.
The app is available for free …
You can check this up right here.
9. MD by Smart Tools
On the same lines of the previous app, Metal Detector by Smart Tools is another free app for Android phones that functions in combination with a compatible magnetometer.
It is dedicated to the many fans of this hobby and helps you to check magnetic fields pretty easily. It has some very useful features and tools that can help you when you are out doing a spot of metal detecting.
The rating for the app is also quite high, with most users claiming it to be a decent and helpful app when you are using it to look for things such as keys and other small items.
There are some claims that the app can also be used for ghost detecting! But we all know that this is absolutely not true ….
You can check this up right here.
10. MD App for IOS
Simply referred to as the Metal Detector, this is an iOS app, which is available for free. It has been created by Alexandr Balyberdin.
It will allow you to detect any type of magnetic metal present nearby. The usage is extremely simple and all you need to do is to shake it for calibrating…
… The app features great usability for users of all ages!
In terms of rating, it was rated on iOS as the number 1 app in the Stud finder for iPhone category and it has been rated as the number 2 app in the Detecting category.
It has an accurate calibration to find even a small item!
You can check this up right here.
11. Ismart Detect
This one is very popular and is available on both the Google Play Store and the Apple App Store for free!
The biggest advantage of this app is that it has a classy user interface, which makes you feel like you are holding a real metal detector in your hands.
It has a good detecting mechanism which allows you to use the hidden powers of your smartphone in an effective manner.
The app was ideally designed for amateur archaeologists, which is why it is a perfect fit for detectorists.
It also allows you to record you finds in the field within the application itself. The app also makes it possible for you to take photos of your find at the spot and store it under the name of 'on-site' photo documentation.
The photo which is taken also automatically shows the GPS coordinates, along with the Datum (GPS system), the time and date the photo was taken, and also allocates a unique ID number to each photo including putting your initials on every photo you take.
You can check this up right here.
12. Gold and Metal Detector HD
Another free app for hobbyists, the Gold & Metal Detector HD is available only on the Google Play Store for Android phone users!
The only downside I see is that it contains ads that pop up from time to time!
It should allow you to find gold and silver with the use of your smartphone itself. It promotes that you will be able to easily find gold rings, silver bangles, and any other jewelry that is made of these metals.
You can begin the process of finding gold and silver by simply opening the app and pressing the find button inside the app! Your phone will start to beep loudly if it detects any metal base item such as gold jewelry.
It is also capable of detecting how much value of metal (gold, silver, iron) a person is having and just like an original metal detector, the app is able to detect or sense the metals that are present around you!
The app displays the measurement in a digital format and it could in some cases work through walls! It could also be helpful to find hidden electrical wires and metals!
You can check this up right here.
Conclusion
Hopefully, this Post brought to you some helpful mobile applications that will make your journey much easier.
I've written this Post because I think that many hobbyists don't take advantage of their smart phone! The possibilities are endless, so why not take advantage of these apps …
… Finally, Apps shouldn't only be the focus, indeed, you should also focus on reading books about metal detecting! This will level up your skills even further!