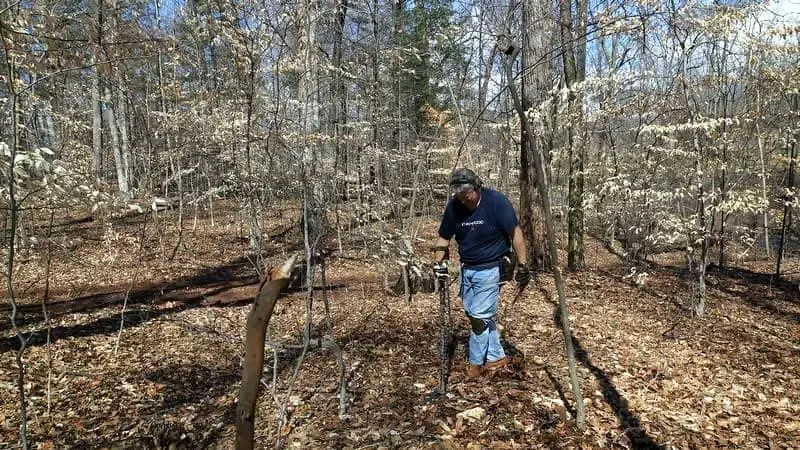 If you are an avid lover of metal detecting like myself and have not been venturing to the woods yet, then you are truly missing out on some amazing digging opportunities!
You never know what kind of historical targets are hiding from you in the woods …
… That's why, I've decided to put together this Guide so, hopefully, you will be aware of that!
In this Post I will try my best to provide you with some helpful information regarding woods detecting. I also include some examples of machines that you should use there!
I also list many examples of woods and forests that you may want to aim for whether you are in USA or not …
Is it legal to detect in the Woods?
This depends mainly on the law regulating the state or the country! That's why you should always refer to that …
… Yet, in most places, it is legal to use your machine in the woods!
Keep in mind that in the US, some states prohibit detecting activities in National Forests. In order to avoid getting on the wrong side of the law, it is always best that you find out from your local authorities or the local police station about whether or not you can detect in the respective woods.
Keep in mind that exploring the woods can be challenging and it is best to go prepared for a day of hard work if you want to get the most out of it …
Detectors that will Work fine for Woods!
If you are detecting in the woods, then you need to make sure that you have a machine that has good depth.
In fact, if your machine's depth capabilities are terrible, then you will not do very well in wooded or grassy areas.
Some of the best metal detectors for woods are described below:
1. Minelab Equinox 800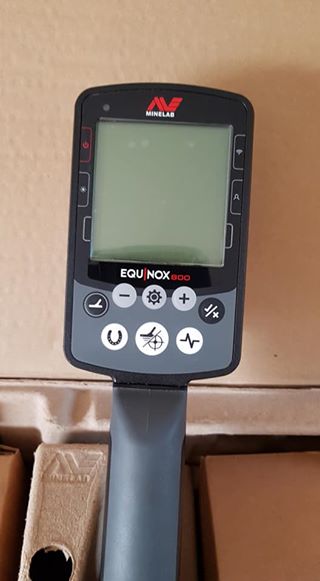 This lovely Minelab Machine (Check it Right Here on Amazon!) is an excellent option if you are aiming for forest area!
It has new simultaneous multi-frequency technology that allows even the most serious enthusiast to detect different types of targets at the same time and with ease.
The best part about this detector is that it is equally adaptable to all types of ground conditions and for all target types.
All you need to do is set your detecting location and you are ready to go!
2. Garrett AT Pro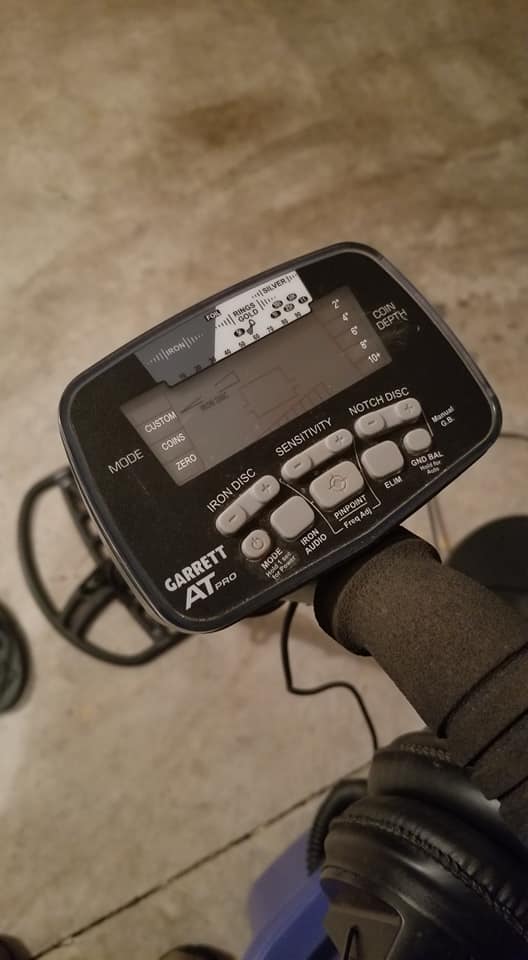 Certainly one of the most popular models out there! The Garrett AT Pro (You Can Check it Here on Amazon!) perform properly not only in the woods, but also for in all kinds of terrains including conductive soil … Better yet, it is adapted for experienced hobbyists as well as for beginners.
Some of its most relevant features include:
Good discrimination when it comes to trash and/or junk!
Singular Ferrous Tones to identify iron
Wide numeric target ID range to be able to identify your targets pretty easily before you start digging.
Non-motion mode for quicker recovery
Very adapted for relics, coins, and most kinds of jewelry.
operates at 15 kHz
Weights around 3 pounds
Great at finding small sized targets
Tips for Metal Detecting in the Woods!
It won't be a smart idea if you approach exploring the woods like any other regular place! Such a location needs a prior preparation for your security and better performances …
1. Always carry a bag: Always pack a bag with all your essential tools that you need and leave some extra room as well.
Since you need to be walking for a long time, you should carry more items than you normally would for say a park hunt.
Again, detection in the woods requires much more preparation than simply preparing to go hunting on the beach.
2. Load up on bug spray: The woods are going to be full of all sorts of bugs. Mosquitoes and other insects will be aplenty. Otherwise, you will simply be scratching yourself the whole time.
Furthermore, bug spray will also offer good protection against ticks! A tick bit can prove to be dangerous as they carry a number of diseases, especially Lyme disease.
3. Carry your water: Sounds like a lame Tip! Yet, believe me the oxygen there is in forests in general will promote your ability to walk more. Thus, your body won't stop requiring water most of the time …
…So, if you forget your bottle then you won't be able to hold more than a very few hours before deciding to come back home!
Also, carry some extra bottles of water, in case you get lost or your hunt lasts longer than you anticipated.
4. Don't forget your cell phone: The woods are a wonderful and beautiful place to detect, but it can also be a dangerous place at times.
You need to watch out for animals and getting lost in the woods is a very realistic possibility!
There is also a high chance of falling down and getting hurt. So carrying a cell phone will help you if in case you meet with an accident or fall and need help.
5. Carry a heavy-duty full-size shovel: When you go exploring the woods, you are likely to face tree roots that have been growing for years and digging around them will prove to be quite a task!
So you need a full-sized shovel in order to cut through the roots and get any signals on your detector.
Furthermore, if you are at a river in the woods, you will need to work through a great amount of gravel and rocks.
So carry the right shovel with you!
6. Proper Boots: I've said this before! You will have to walk a lot in such a place in order to locate valuable targets … Thus, you will need comfortable boots to support that for many hours …
… You boots will need to be also adapted for this hobby. To have a better idea on what I am talking about, have a check at these good metal detecting friendly boots.
7. Decent Knee Pads: It is common to put one's knees in the ground while digging or checking a specific item! On the beach this doesn't represent a significant risk … Yet, in forest it happens to have sharp objects on the ground like broken bottle and even sharp rocks or stones …
… Without resistant knee pads, you may end up messing your knees up! Not to mention that during longue hours of walk and standing up, proper knee pads will be helpful in keeping your ligament safe!
Try to have a look at these proven knee pads so you see more what I am I referring to!
What finds you should expect there?
Forests may hold and yield up quite valuable some surprising finds!
Indeed, there pretty good chances to end up with:
Shotguns hells
Lead bullets
Brass shells
Percussion caps from a pistol
Ancient buttons
Copper coins, and many such similar items.
Coins and metal debris will keep turning up a lot. Some detectorists even end up finding some live bullets, pen knives, some wire, and aluminum shaft arrows in the woods.
The woods are a lovely and deserted place to detect and with a little luck, you will definitely find some relics and coins …
… However, patience is key to detecting in the woods!
Detecting in old woods – what you should know
Old woods could be dangerous, but full of excitement and you may also come across some very valuable items.
First of all, you need to be careful where you tread while hunting in there. Keep in mind that these kinds of places could also contain rotting and dead wood, and if you are not careful, you might get injured.
Sometimes you might also get lucky and come across a hiking trail there. Logging trails within the woods are also an easy place to find and identify, therefore, making it ideal to stick with the trail and search alongside.
These trails will often lead to larger paths through the woods that was often used for accommodating a wagon with a horse team…
.. In fact, if you come upon a small clearing in the woods treat it as a good sign because this means that some people have set up camp there in the past. These places increase the chances of finding something.
Even the intersection of where two trails meet will be an excellent place to hunt. Many detectorists have found interesting finds in such places.
Even any large tree that particularly stands out there, is worth detecting around.
Here are some more places you should detect in old wood include:
Any large tree that particularly stands apart in the woods should be worth searching around.
If you find an old well, first be very careful while detecting, and then understand that this indicates that an old foundation could be nearby. It could be a shallow depression, but the entire area will prove to be worthy of a thorough search.
If there is a hill or a mountain within, then the top of a mountain where it will level out is a good spot to detect.
Also, always keep an eye out for slippery rocks.
Some of the old woods within the US include:
Sipsey Wilderness in Alabama
White River National Wildlife Refuge in Arkansas
Headwaters Forest Reserve in California
Blue Oak Woodlands in California
Great Mountain Forest – Bigelow Pond in Connecticut
Meltzer Woods in Indiana (Learn about

metal detection in Indiana

)
Best Woods for detecting inside USA
The United States is blessed with some of the best woods in the world. National Forests, State Parks, and the general wilderness areas abound throughout the country.
These places are a healthy ecosystem for wildlife and humans both…
… Exploring those can prove to be valuable and it is also a very relaxing activity as you detect in peace, away from civilization.
Some of the best ones in the US that you should opt for are:
Tongass National Forest in Alaska (Learn more about

using your detector in Alaska

)
Gifford Pinchot National Forest in Washington
Bighorn National Forest in Wyoming
Salmon-Challis National Forest in Idaho (Learn more

about metal detecting in Idaho

)
Sierra National Forest in California
Cibola National Forest in New Mexico
White River National Forest in Colorado
Superior National Forest in Minnesota
Bridger-Teton National Forest in Wyoming
White Mountain National Forest in New Hampshire
Pisgah and Nantahala National Forests in North Carolina
Coconino National Forest in Arizona (

Learn about detecting there

)
Cherokee National Forest in Tennessee
Chippewa National Forest in Minnesota
Deschutes National Forest in Oregon
Dixie National Forest in Utah
Fishlake National Forest in Utah
Best Woods for detecting outside USA
If you live outside of the US or you have the intention to go overseas to see how other wild places look like around the world. Then, let's take a look at some of the best woods for metal detecting around the world.
Daintree Forest in Queensland, Australia
Crooked Forest in Poland (There about

detecting there

)
Monteverde Cloud Forest Reserve in Costa Rica
Sagano Bamboo Forest in Japan (Learn about

using your detector in Japan

)
Jiuzhaigou Valley in Sichuan, China
Great Bear Rainforest in British Columbia, Canada
Wild Pacific Trail in Canada
Piedras Blancas National Park in Costa Rica
Valdivian Rainforest in Chile and Argentina
Valle de Cocora in Colombia
Goblin Forest in New Zealand
Tarkine Rainforest in Australia
Azrou Cedar Forest in Morocco
The Black Forest in Germany
Conclusion
Hopefully this Guide was not longue to read! Yet, I truly wanted to put together as much useful and practical information as I possibly can …
… I totally believe that woods and forests in general hold endless numbers of opportunities. That's why you really should pay attention and take notes of most of the tips I've shared here so you will manage a great experience next time you plan on going there.
I am extremely excited to know what you are actually thinking:
Did you ever have the chance to use your metal detector in the woods?
If so, what forest did you visit? Was it with or without permission?
Could you tell me more about your experience? And what finds did you come across there?
Let me know about that below in the comments! By doing so, other hobbyists will take note and learn from you …
… Finally, if you are looking for similar conditions to explore in! Then, you definitely should have a deep look at this Ghost Towns detecting Guide! You will learn some helpful information in there …