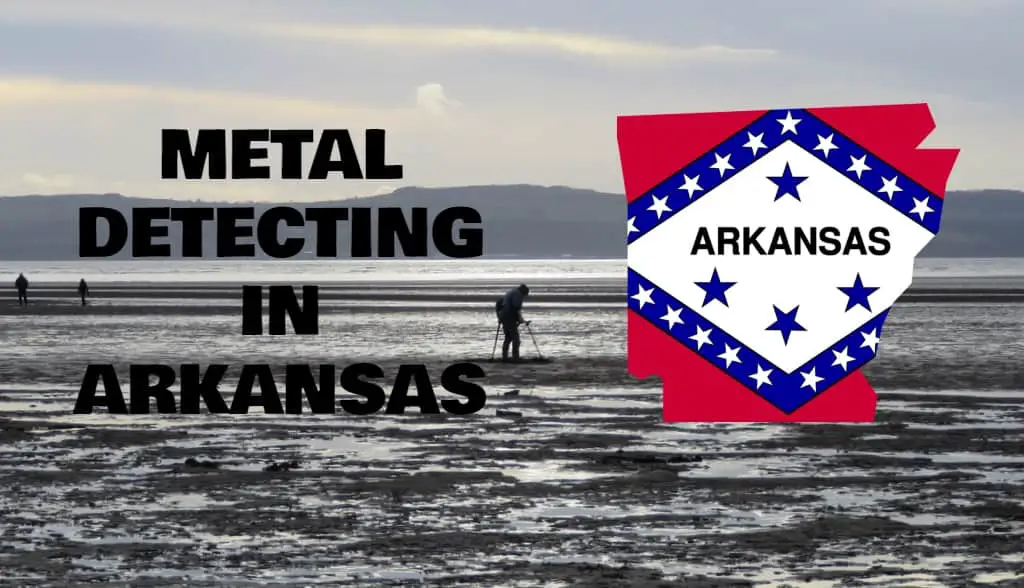 Arkansas is one of the US states that have a good potential for metal detecting hobbyists! Indeed, it holds many opportunities of valuable finds that you may come across.
However, it is very important to learn more about the laws governing this activity there. By doing so, you will make sure you won't be in trouble …
… Besides the law, in this Post, I talk about other helpful information that you will need to know about. This includes some good locations that you should target there, plus what kinds of finds that you should expect there …
What are the laws in Arkansas for Metal Detecting?
Using your Metal Detector in Arkansas comes under the Archeological Resources Preservation Act or the ARPA. However, you will not find the term 'metal detecting' mentioned in the law text.
Indeed, the law specifically mentions that artifacts with 100 years of age or older can be removed by anybody hunting/looking in that area.
At the same time, metal detecting in Arkansas parks falls under a different set of laws! According to the local detectorists, it is better to always check in with the local parks and the local towns or villages to find out the current undergoing regulations that you should respect.
Just remember that it is legal to metal detect there, but you cannot just dig up an artifact that is 100 years or older. Yet it advisable to check in with the local authorities.
What are the Best metal detecting spots in Arkansas!
If you live or just visiting Arkansas then one of the best places to use your machine there is definitely around Fort Smith.
In the Massard Prairie area, any part of the land that remains undeveloped still between the Wal-Mart Supercenter on Rogers and Rheem would be a great place to start.
This place was an encampment for a couple of months during the Civil War. In fact, nearly 65,000 troops were camped out at this place awaiting resupply before they moved on.
It is further believed that the troops cross the Arkansas River around five miles from the Van Buren and kept on waiting for resupply at the Massard Prairie. While a lot of the land has been redeveloped, some areas still remain undeveloped and those would be great spots to explore.
For more ideas, check these general places!
Best Detector for Arkansas Soil!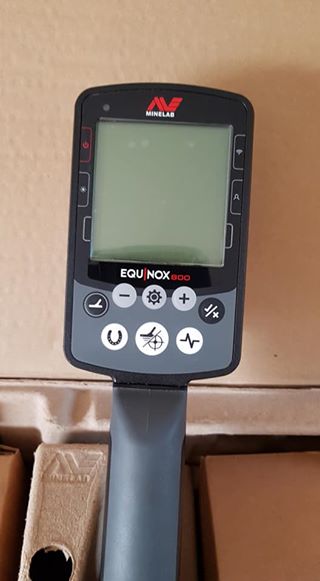 Arkansas is known for its diversity when it comes to landscapes! There is a variety of soils that you may deal with while swinging your machine throughout the State!
That's why it is always better to use a multi-terrain device that can operate on most kinds of grounds! The Fisher F22 (Check it Here at Amazon!) is probably the Best low-cost choice … Otherwise, if you are willing to spend some money, then I honestly recommend the Minelab Equinox 800 (Check it Right Here at Amazon!), it is my favorite machine by far!
The latter can operate on 5 different frequencies at the same time (from 5kHz up to 40kHz)! And it can also operate on all sorts of grounds including Fields, Beaches, Mineralized Soil, Iron rich Soil …
Are there Metal detecting clubs in Arkansas?
There are many metal detecting clubs in Arkansans, with the most prominent one being the Arkansas Treasure Hunters Club!
Based in Central Arkansas, this Club claims to be the only treasure hunting club solely dedicated to this hobby in the state …
… However, there are many other smaller clubs and online forums that actively participate in digs and treasure hunts around the state.
They generally organize digs to search for diamonds, to go gem hunting, and to even go relic hunting. They also organize Battlefield hunts.
Is it common to detect gold in Arkansas?
The headwaters of the Arkansas River are a popular place for hobbyists who are looking for gold. This is because these waters flow through some of the richest mineral deposits.
That's why the river is a hotspot for finding major metal ores such as silver, gold, and even copper. You will find many enthusiasts and treasure hunters along the area of the Arkansas River trying their luck to find a gold nugget.
There is also a rich history of gold mining along the Arkansas River, where gold was discovered in the 1500s.
All what I've said applies also to gemstones that are as valuable as gold and sometimes way more valuable. Indeed, any place known for gold nuggets are likely to hold gems on it. This includes Diamonds, Peridot, Sapphire, Garnet as well as many others …
… For more info about this topic, then I've written this article about Gold Detecting! You will certainly learn some solid info about coming up with this valuable metal!
What Other finds you should expect in Arkansas?
Using your machine there has proven to be incredibly lucrative for enthusiasts. Indeed, other than gold and gemstones it is common to find copper.
The latter could hold a significant value if found in high quantities.
Other than that it is common to find all sorts of civil war relics. This includes bullets, other types of ammunition, old coins as well as other old relics …
It is also common to come across some types of jewelry in populated spots.
How to get a permit to detect in Arkansas?
One of the key points to remember while applying for a permit there is that this hobby cannot be carried out at:
State Parks
Museum properties
Archeologically protected Spots
You will need to complete a registration form and simply have it on you while you are detecting!
This is the info that I've got! However, the exact procedure steps I really couldn't know them …
… That's why, if you already know about that, please let me know in the comment section below so I other people will learn from you!
Meanwhile, the best way to go is to check with the local authorities about the right procedure that you should follow.
Are there Metal detector stores in Arkansas?
There are several metal detecting stores through Arkansas that sell all the equipment you will need to practice your beloved hobby. Two of the best metal detecting stores there include:
Mastercraft Metal Detectors.
Bass Pro Shops (This is an outdoor sports shop that also sells detecting equipment).
Other than that there are online stores that you can head to empower your set of equipment!
Metal detecting in Arkansas state parks
You cannot use your machine in any of the state parks in Arkansas without first getting the requisite permissions …
… Indeed, you will need a written permission from the Director of State Parks if you want to excavate or search for any minerals, lost articles, treasures, coins, artifacts, or any other type of materials.
There are, however, some exceptions to this rule. The exceptions include that people can still search for diamonds and some other minerals at the Crater of Diamonds State Park only.
Sometimes, the Arkansas State Parks also implement a program that allows the use of metal detectors in State Parks, usually on the day after Labor Day.
Metal detecting in Arkansas national forest
Practicing this hobby in any national forest in Arkansas is strictly forbidden as far as I know…
… There is some confusion with this regulation, with some detectorists claiming this activity is only prohibited in the national parks and allowed in national forests, except for some specially designated areas.
However, again, whenever in doubt, it is best not to start using your machine in a particular area without confirming with the local authorities …
… You never know, things may change at any given moment.
One thing that is for certain is that the law does not permit any ground disturbance in national forests.
Finally, have a look at the best forest detecting practices! You will learn more …
Detecting in Fort Smith
There is a growing popularity of metal detecting in the Fort Smith. Due to the claims of Civil War presence being in this area, the draw for detectorists to Fort Smith is higher than any other region in Arkansas.
However, according to the website of Fort Smith, any kind of such activity is not allowed and is said to be illegal there.
However, this pertains specifically to the national historic site of Fort Smith, but you can still go around detecting in the surrounding areas…
.. Just remember that most likely you will need to get permission if you want to explore any private property.
Detecting in Beaver Lake
Beaver Lake is perhaps the only man-made reservoir in Arkansas. It is located in the Ozark Mountains and formed by a dam that goes across the White River.
The Ozark Mountains and Beaver Lake is a very popular spot for practitioners…
… Not only is this place that allows detectorists to take advantage of its natural scenic beauty, but there are also many campgrounds and campsites there where you can stay comfortably and carry out your exploring activities.
The Beaver Lake waters are crystal clean and apart from metal detecting, enthusiasts can also indulge in a spot of fishing there. This is also another reason that makes that spots ideal for detecting activities.
Detecting in Hot Springs
A city in the Ouachita Mountains of Arkansas, Hot Springs is a collection of naturally heated springs.
Not only does the area draw many tourists, but also many enthusiastic detectorists who want to have a go around the area with their beloved machine.
According to local practitioners, there is a potential of having some interesting finds there because of the various floods and fires that have gone through this area over the years.
The soil is turned up in many places, making it easy to go through with your machine. It is definitely a worthwhile spot for exploring over a weekend.
Metal detecting in Northwest Arkansas
Northwest Arkansas includes the area of Springdale, Fayetteville, Bentonville and Rogers. These are some of the largest cities there and metal detecting in this region opens up many avenues of potential finds.
The biggest draw in this region is the Ozarks Mountain range, where many detectorists go for spending a day with their beloved machines.
This region is known for its natural environment and therefore, there are many sites where it is possible for enthusiasts to do a spot of metal detecting.
Conclusion
This Post should give a general overview about our beloved hobby in Arkansas. So you, being a traveler or a current resident there, will be able to target better spots and won't have any trouble with the laws.
Finally, if you have any additional information about metal detecting in Arkansas that I didn't include in this Post. I will be tremendously grateful if you let me know about what I've missed in the comment section below. So others enthusiastic hobbyists will learn as well …
… If you are interested in exploring other states, then you probably should have a look at this detecting article in Alabama! You will learn some cool stuff …