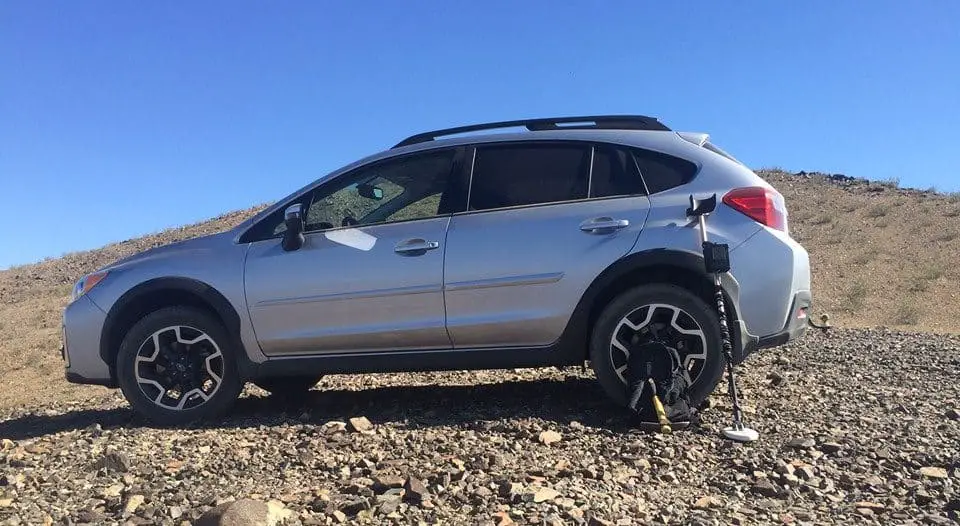 California, the most populous and biggest economy state in the US, is a hub for many detectorists who are looking for the next big find! In fact, it is notorious for its beautiful beaches, rivers and parks …
These places generally hold many opportunities for some highly valuable finds!
Nevertheless, not being aware of the regulating laws for this state is definitely a mistake! I mean even if this doesn't really happen quite often, you still may find yourself with some trouble with the local authorities if you don't stick to the rules…
… In this Post, I list most of what you should know before you carry your beloved metal detector in California soil. Indeed, I include:
The regulating laws
The locations I generally recommend to opt for
Some beautiful beaches that you should explore
How to deal with California mineralized soil
Gold Prospecting in there
Some relevant clubs that you can join
As well as other useful tips …
So, without further ado, let's get this thing started!
Are metal detectors legal in California?
There are several laws in this state that regulates this hobby for protecting the state's historical artifacts, private property, and any mining claims …
… So before using your machine there on any public land, you should make sure that you comply with all the federal and state laws …
… Here are some of the laws that you should be aware of:
Bureau of Land Management Laws: According to the website of the California Bureau of Land Management (BLM), visitors are allowed to search for items with a metal detector on BLM property if they meet certain provisions. Visitors are not allowed to remove any artifacts. Instead of removing the items, visitors have to report the discovery to the nearest field office of BLM. Digging into the surface or removing any rocks/minerals from any part of a mining claim is strictly prohibited in California.
Laws of National Parks: As per the Code of Federal Regulations 36 CFR 3.1(a)(7), the use of a detectors in a national park is illegal. This law is not only applicable in California but all across the country as well.
State Park Laws: detection activities in any of the state parks there are also completely prohibited under the California Code of Regulations. However, there is a provision to detect if you obtain the permission of the park's district superintendent. You are not allowed to dig up any objects if you do not have prior permission.
Where to go metal detecting in California?
You will find California to be almost a paradise for us as detectorists. The state not only has a rich history but also presents an equal opportunity to anybody who wants to discover something valuable.
Here are some of the best places there that you can aim for:
American River: The rivers are located just northeast of Auburn and winds through the Auburn State Rec area.
Bagby Rec Area: It is located in between Coulterville and Mariposa at the junction of the Merced River, making it ideal for detecting.
Big Flat in the Trinity National Forest: You can reach the Big Flat Free Permit Area if you follow highway 299 west for around 22 miles. Camping is allowed there too.
Butte Creek: A good place to detect, but remember to first get a permit from the BLM office located in the Redding District!
What Metal detector will work best for California soil?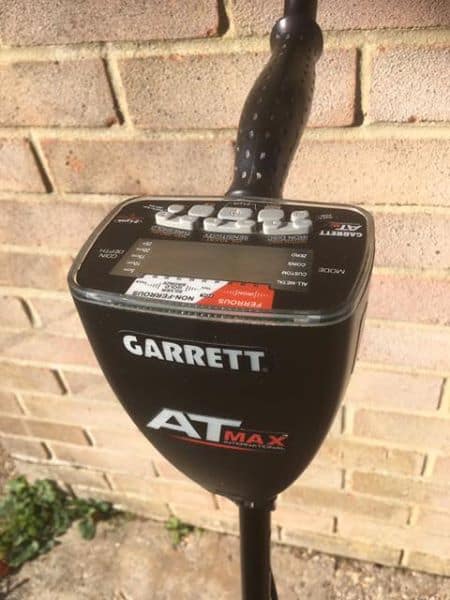 There are many types of soil found all over California. The soil development in the state is a result of the combination of various factors such as volcanic ash, plant residues, and weathered rock.
Sandy soils are found in and around the mountain foothills in California, along the rivers and streams, and also in certain coastal parts of the state.
Loam soils are found in the valleys and flat areas, including the flood plains around the rivers and streams. Loam sand is a mix of sand and clay.
Clay soils are found in the urban areas of the state.
Keeping the different types of soil in California in mind, one of the best detecting machines for this state would be the Garrett AT MAX (Check it Right Here on Amazon!!), AT standing for All-Terrain…
…This can operate easily across all types of soil found in the state and is ideal for both seasoned experts and newbies with some preliminary ideas about the hobby!
It's not that hard to use! And you will find that the device comes with both automatic and manual ground balancing …
… Finally, if you are not a Big Fan for Garrett Electronics Products … You can Have a Look at my Favorite Machine Here on Amazon! It can Operate well in Most Conditions …
Best beaches to explore in California?
Exploring west coast beaches is an amazing experience for sure! One of the recommendations that most local detectorists provide is that you should take a basket with you…
… Indeed, having it makes it easier to sift through the sand and basically make everything go smoother!
Here are some of the best Californian beaches that you should have a look at …
Coronado Beach
La Jolla Shores
Treasure Island Beach
Laguna B.
Newport B.
Huntington State B.
Manhattan B.
Venice B.
Santa Monica State B.
Detecting in California state parks
As I've said before, exploring state parks is generally allowed in most the parts, but you do need a written permit from the park manager…
… Some state laws do prohibit the digging and disturbing of vegetation in the state parks. This does not mean that you will not be able to detect in the state parks. It only means that you need to learn how to dig a clean hole and that you make sure to fill up the hole afterward nicely. You should also take care to not damage the grass.
Some of the smaller county parks, though, do not allow any digging, while others have no problems. It all eventually comes down to the decision of the individual park superintendent, so be respectful and courteous when asking for permission.
Are there detecting clubs over there?
Because of the popularity surrounding this hobby, there are many clubs in there! Here are some of the major ones that you may want to join:
California Wreck Divers
Bay Area Searchers
Central Coast Treasure Hunters Association
Coin Shooters of San Diego
Gold Coast Treasure Hunters
Mount Diablo MD Club
Prospector's Club of South California
Riverside Treasure Hunter's Club
Sacramento Valley Detecting Buffs
San Joaquin Valley Treasure Hunters MD Club
Treasure Hunters Society of Santa Clara Valley
Treasure Seekers of San Diego County
United Prospectors
Valley Prospectors
West Coast Prospectors & Treasure Hunters
Mount Diablo MDs Club
ROUTE 66 Gold Miners
A Local Hobbyist Testimonial!
While writing this Guide I've tried to contact some local hobbyists with many years of experience! I've heard from some of them …
… One of these hobbyists has sent me a text in which he tried to give me his thought! I am sharing with you exactly what he said, below, hopefully you will learn from him …
"I live in Santa Cruz Calif. and can offer some advice…Most beaches here that have lots of folks are great places. I'm always finding great stuff in Santa Cruz…
… not only the beaches but city parks as well. Plenty of "ghost towns" as Ca. was a gold mining mecca and lots of temp. towns were set up…
… Cities like Columbia, Sonora, Ione, Amador have lots of great places. State Parks, for the most part are off limits, BUT if there are no Pay stations it kinda depends. I hunt in a place called Lighthouse Field in Santa Cruz, which is "officially" a state Park but the rangers, and yes, I've talked to them, told me they are cool with me detecting as long as I cover my holes and turn any "historical" finds….
… I've never had a problem….I do not know of any clubs in MY area but there maybe some in others…the ground conditions are as varied as the cultures…and he will have to check them out himself…! I use the ACE 300 but have run into folks with ALL kinds of machines."
Gold Prospecting in California – What you should know
The great California Gold Rush began in 1848 after the discovery of gold near Sacramento. Since then Ca. has been famous for its gold deposits, so much so that today also you have a great chance of finding gold if you go out hunting with a detector.
The most famous region for gold you should begin from is the Mother Lode Country, which is in the north-central part of California. It includes the counties of:
El Dorado
Amador
Calaveras
Mariposa
Tuolumne
Placer
Nevada counties.
The area of Coloma is also an excellent area to start your search for gold as this was the original place of gold discovery. The major river drainages in this region are all good areas for gold prospecting. Other good places for gold prospecting are:
Roaring Camp Mining Co., Pine Grov
Angels Camp
Columbia
Randsburg
For More info about Gold Prospecting, you should check this article about Gold Exploration! I've included as much helpful Info as I possibly could!!
Detecting in California desert …
The Mojave Desert is a huge region that spans nearly 50,000 square miles and covers significant parts of southern Nevada, southern California, and even northwest Arizona and southwest Utah.
There are many detectorists who flock to this Californian desert in hopes of finding gold. Gold has been mined in this region since the early 1800s.
Most South California detectorists think of the Dale District in the Mojave Desert as being the best place to explore if you are around in the area.
However, keep in mind that prospecting for gold in the desert requires a hugely different method than simple panning or sluicing. This is why you need a really good quality detector when you are searching in the desert like an AT Gold or a CTX 3030!
Detecting in California ghost towns …
There are many ghost towns spread throughout the state and they make some of the best spots for detecting activities…
…Here are some of the best ghost towns there that you can head into:
Bodie
Panamint City
Ballarat
Bombay Beach
North Bloomfield
Silver City
Allensworth
Calico
Drawbridge
Exploring California national forest …
In national forests in there, metal detectors can be used in the developed campgrounds and the picnic areas…
… However, if there are known archaeological remains that exist in a campground or picnic areas, then the area is considered to be closed for such an activity!
It is possible to collect coins in the national forests, but any prospecting for gold will be subjected to the mining laws of Ca.
Some national forests in California where you can detect are:
San Bernardino National Forest
Angeles National Forest
Eldorado National Forest
Getting your Permit there?
You can get a detection permit in Ca. from the local offices of the Bureau of Land Management (BLM)…
… You can find out the location of these offices from the BLM website!
If you want to detect in the state parks or the national forests, then the concerned park's superintendent or the park manager would be the right person to contact for getting your permit!
Are there equipment stores in California?
There are many stores selling detecting equipment in California. Some of them include:
Big Valley MDs
San Diego MD & Gold Prospecting Supply
iDeal Detectors
Mining Supplies and Rock Shop
Comstock MDs
Columbia MDs
Are there metal detector dealers in California?
Some of the dealers that you can deal with in Ca. are as follows:
Big Valley MDs
San Diego MD & Gold Prospecting Supply
Columbia MDs
Gold Pan California
Royal Manufacturing Industries
Hartman MDs
Valley Detector Sales
Infinite MDs
Deteknix Inc.
Conclusion
If you are a hobbyist who lives in California or at least with the intention to spend some time there in the near future, then you should realize the several and enormous opportunities to come across some solid finds …
… Thus, you should definitely not miss on this opportunity … No matter what!
Just follow the rules and the code of ethics, and you will be doing just fine!
By the way, if you are aware of any additional information that I didn't include in this Post; then please, just Post it and let me about it in the comment section below …
… Finally, if you are looking for another good American State where you can enjoy this Hobby … Then, just have a look at this Colorado Detecting Article! You will learn some helpful info in there …