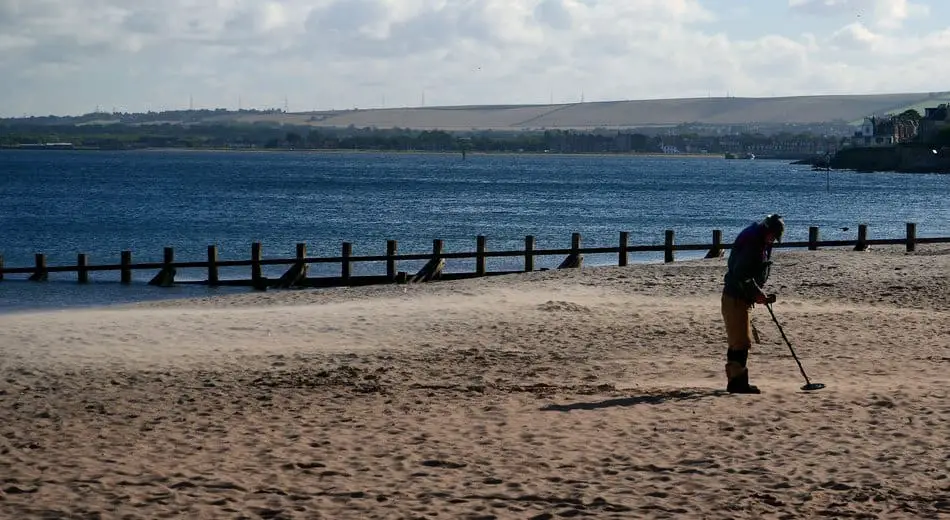 Florida, the 4th largest economy State in USA, is almost a paradise for hobbyists who love beach metal detecting! Indeed, the State is known for its outstanding beaches all over the place …
Better yet, it is a state that holds lot of opportunities for significantly high potential finds!
However, it is extremely important to have a deep understanding regarding the laws regulating this hobby there. Otherwise, this doesn't happen quite a lot, but this may lead you to some trouble with the law and/or local authorities …
… In this Guide, I list all what you need to know before carrying on using your detector in Florida. I include:
Obviously the different laws
The Spots that you should opt for
Generally the targets that are common there
Some clubs that you may want to join
As well as other helpful tips …
So, without further ado, let dive in the good stuff!
What are the metal detecting laws in Florida?
1. General Overview of the law!
Metal Detecting is governed by the State Laws of Antiquities and also by the federal law ARPA (Archaeological Resources Protection Act of 1979).
Generally this hobby is allowed in Florida! It is important to understand it is in no way outlawed in the state. Yet, if you are a detectorist, just keep in mind that there are particular areas (with historical value) that are protected from any type of detecting or prospecting activity.
Different counties there have different regulations governing this activity …
… While some counties require the possession of a permit to be able to use your detector within city property or within local parks, there are other locations, such as in national park that have strict restrictions against this hobby!
State parks in Florida also require you to have a permit before doing any prospecting activity …
2. Are metal detectors allowed on Florida beaches?
On beaches, this hobby is allowed, but only in public areas and also with the permission of a supervisor or manager…
… You need to be careful not to stray into private property or onto leased areas with your beloved machine unless you've already acquired the proper permission from the actual owner!
Whatever finds and discoveries are made on Florida beaches, is usually considered to fall under the 'finders-keepers' rule!
In fact, anything found within the water is, however, subject to different laws …
… In other words, if there is anything in waters for more than 50 years, it is considered to be state property and it is illegal to remove the item.
Best metal detecting places in Florida?
1. General Places you may want to target!
The state has a rich history of pirates, shipwrecks, lost treasure ships, and many other legends surround the state's history…
…Florida states parks are also another glorious place to search, along with encompassing vast beaches, the forests, and many natural areas.
Furthermore, you are allowed to use your detectors freely in these places, so you don't have to worry about anything. If you want to begin detecting in a park, then the Little Talbot Island State Park will be an ideal place to start with.
It is located in northeast Florida and allows detecting. Earlier, though, practicing this hobby was only allowed in a restricted area of the park. Now, I believe that you don't even need a permit to detect.
You can try your luck with a detector at the following places:
Everglades national park
Duval Street
Dry Tortugas National Park
Busch Gardens in Tampa Bay
Naples
Augustine
Fort Myers
2. Best detecting beaches in Florida
The state is known for its white sandy beaches!
If you are living there or intending to travel there, you should take advantage of the state's surf and sun and bring along your machine to spend some quality time on the beach prospecting.
Some of the best beaches for metal detecting there include:
Key West
South Beach
Siesta Key
Delray
Clearwater Beach
Sanibel
Atlantic Beach
Palm
Captiva Island
Naples Beach
Best metal detector for Florida beaches …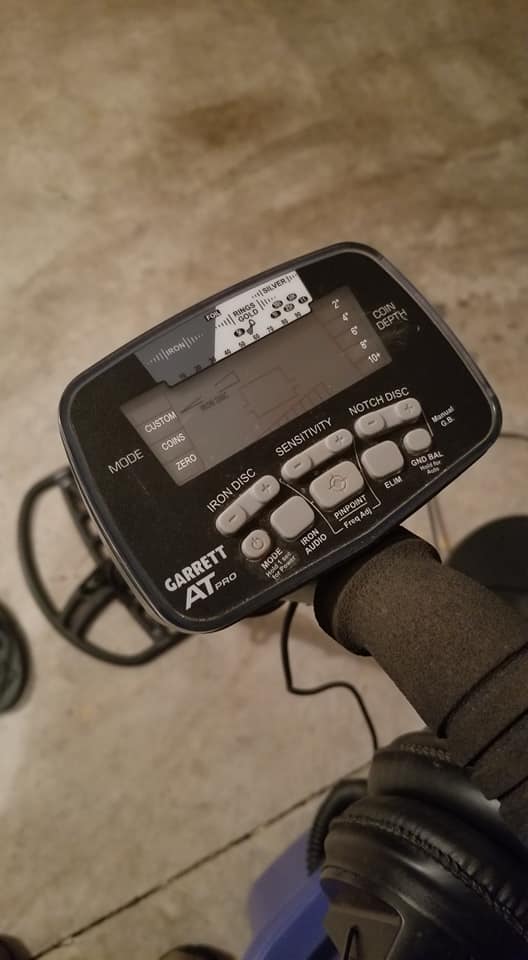 The best device that you can use for this state's beaches is probably the Garrett AT PRO (Check it Right Here on Amazon!)
AT stands for all-terrain! The model has an 8.5 by 11 inch DD search coil that is completely waterproof, meaning even if you want to venture into the water while detecting, you can safely do so without causing any damage to your device.
It is of an ideal size that you can carry it around easily as well and it also covers plenty of terrains, while also managing to catch the smaller targets.
The AT Pro model also has a superb ground balancing, regardless of which setting you choose – automatic or manual.
It also has a continuous coin depth indicator that tells you how far you have to dig. It can operate at 15 kHz of frequency, allowing you to find the smaller items as well. The audio is also of excellent quality.
One of the reasons why I am recommending this model is due to the strong filtration system the device has for picking up trash…
… In fact, it has a high-resolution iron detector, which helps to filter out the trash and it can be set from 1-40 on the meter.
Since there are many types of trash littering the beaches in Florida (due to the massive crowd that throngs there), this device will easily ignores the tin foil, but at the same time helps you look for valuable items.
Obviously there are dozens of other models that can work for you just fine! Yet, the AT Pro still has the advantage of being a popular machine, thus, information about it online and among hobbyists is much more available!
If you are on a budget and still looking for a machine that could do the Job for you, then the Fisher F22 (Check its Current Price Here on Amazon!) is a very good Pick!
Getting a detecting permit in Florida?
It is possible to get you permit there from several departments…
… For example, if you want to detect in parks, then you need to get your permit from the Parks and Recreation department. One factor that sets apart Florida from other states is that it is possible to get a lifetime permit to detect across all the eligible sites!
The application for this permit is also available from the Federation of Metal Detector & Archeological Clubs, Inc!
In fact, several clubs there will be able to provide you with updated information about the entire process of getting the permit.
Gold Prospecting in Florida – What you should know
There is an abundance of lost and sunken treasure that could be found in there!
In fact, during the 18th century, around 11 Spanish galleons ships that were heavily laden with coins, jewelry, and many other precious items got shipwrecked on the coast of Florida…
… Since then, these items often keep on washing ashore. So if you want to search for gold there, you should begin your search on the east-central beaches…
…This entire area is known as the Treasure Coast, with Sebastian Inlet being at the center of this.
Prime areas for searching for gold also stretch for several miles north and south and some places worth searching include:
Melbourne Beach
Vero Beach
Bonsteel Park
Aquarina Beach
Pepper Park Beach
Wabasso Beach
To spread you knowledge about this Topic, I've put lot of time putting this Guide for Gold Prospection! You will learn a ton of helpful info on how to come up with this valuable metal in an efficient way!
What other finds should you expect there?
Florida was once known as a haven for pirates and their lost loot. With a little bit of research, you might just be able to find the pirate booty hidden in the state.
It is believed that the pirates left behind a vast variety of relics and precious gemstones, gold coins, and other treasures.
There is also a good chance of unearthing a gold medallion!
Are there equipment dealers in Florida?
In a state where detectorists flock to for trying their luck in finding gold, there are bound to be shops and dealers of detecting equipment.
Due to the popularity of this hobby there, many dealers are available in the state. These include:
Kellyco MDs
Myers MDs
Reilly's Treasured Gold
Tectron Metal Detection
Treasure Finders
Ideal Metal Detector Rentals
Are there detecting clubs in Florida?
One of the outcomes of the popularity of this hobby is the high numbers of active clubs in the state!
They don't only organize group detecting activities and plan trips together, but at the same time, they provide helpful information for new hobbyists about where and how they can get a permit.
If you are not part of a club yet, then you should probably consider that. There are definitely many benefits to it … Some of the metal detecting clubs in Florida include:
Lucie MD Club
Central Florida Metal Detecting
South Florida Treasure Hunter's
Historical Recovery Association Of North Florida
Ocala Metal Detecting
P.A.A Orlando Chapter
P.P.A Starke Chapter
P.A.A South Florida Gold Coast Chapter
Dig & Find Coinshooters & Historical
Panhandle Research & Recovery
SRARC – Suncoast Research & Recovery
Treasure Coast Archeological Society
C.A.S. – Treasure Coast Archaeological Society
West State Archaeological Society
Villages Treasure Hunters
Gold Coast Treasure
Manatee Search & Recovery
Southwest Florida Treasure Hunter's Association
Imperial Treasure Hunters
Florida Marine Historical & Archeological Society
Treasure Trove Chapter
Mid-Florida Historical Research & Recovery Association
Tropic Treasure Hunters & Recovery Club
Weeki Wachee
Treasure Finders
Geoprospects
Pensacola Historical & Treasure Hunters Association
Treasure Coast
Exploring Florida Rivers …
Rivers there can be a truly an exciting experience!
There are many rivers and streams through Florida and most of these rivers drain into the Gulf Coast and the Atlantic Ocean.
Some of them also drain into the Alachua Sink or Lake Okeechobee …
…River prospecting for historical finds can yield some good results due to the state's rich history. Here are some of the popular rivers you can consider detecting at:
Hillsborough River
Suwannee River
Withlacoochee River
Little Manatee River
Ocklawaha River
Myakka River
The Peace River
Santa Fe River
Apalachicola River
Johns River
Chassahowitzka River
Ichetucknee River
Alapaha River
Conecuh River
Pea River
Indian River
Choctawhatchee River
To approach this the proper way, have a look at this helpful river detecting guide.
Underwater metal detecting in Florida …
This aspect of this hobby, especially in such a state can prove to be very highly beneficial, what with so many pirate stories and lost treasures said to be lying in the waters off the coast!
Searching after a storm is usually the best option when the ocean is likely to have delivered new riches…
…Diving on the Treasure Coast beaches (discussed above), located below Cape Kennedy, will help you come across coins, gold rings, and many other valuable items. You can also search off Pensacola and other beaches around there.
Before going underwater, you should do some research about which areas would be most suited for detecting so that there is a higher chance of finding something valuable …
… Also, don't forget to use a fully waterproof machine! You wan either choose to use one of these detectors! Or you may want to check my favorite waterproof machine Here on Amazon!
Exploring Florida state parks …
As I've said before, this hobby is allowed Florida State Parks, at least in certain designated areas!
At some of the coastal parks, you can explore between the toe of the dune and the waterline – the exact area is determined by the park managers. The exception to that is at archaeological sites!
To be on the safe side, you should always check with the park of your choice for details as rules can change and there are different rules for different parks.
Some of the state parks you can choose to metal detect at include:
Madison Blue Spring
Henderson Beach State Park
Gred Gannon Rocky Bayou
Lake Manatee
Lower Wekiva River Preserve
Honeymoon Island State Park
Blue Spring
Von D. Mizell-Eula Johnson
Anastasia
Conclusion
If you are a hobbyist who lives in Florida or at least you are going to spend a significant amount of time there, then you need to realize that it is a huge opportunity to come up with highly valuable finds …
… So, don't miss on this opportunity … No matter what!
Just take into consideration most of the tips and information I've listed in this Guide so your task will turn to be much easier, hopefully!
By the way, if you are have any extra helpful information that I didn't include in this Article; then please, just let me know in the comment section below …
…Thus, other hobbyists (especially newbies) will learn more!
Finally, for whatever reason Florida is often associated with Hawaii (maybe for the beauty of their beaches)! That's why I've put together this Detecting Guide for Hawaii! You will learn some nice info in there …